6 Best Aqua Tourism Destinations in Kerala
|

Why should your next holiday be in an aqua destination?
Simply, because it is just great to brood, relax, dream and have some water-based fun, right? Aqua destinations are really hot among tourists because they get to unwind, relax and have plain enjoyment.
Not to speak of the gurgling sounds of the rivers, the winds waving their batons through the luscious palm trees having their own divine concert, the chirping birds, and the lush greenery and rolling landscapes.
These factors together conjure up a medicinal remedy, and you can relax and tune in with Nature. In a world where "work" is the mantra, you get to see God's image in these exotic locations, and you can soak this in your soul while contemplating on your real purpose in life.
And Kerala, "God's own country" has plenty of fantastic aqua destinations that you must visit.
Let's check them out:
1. Kochi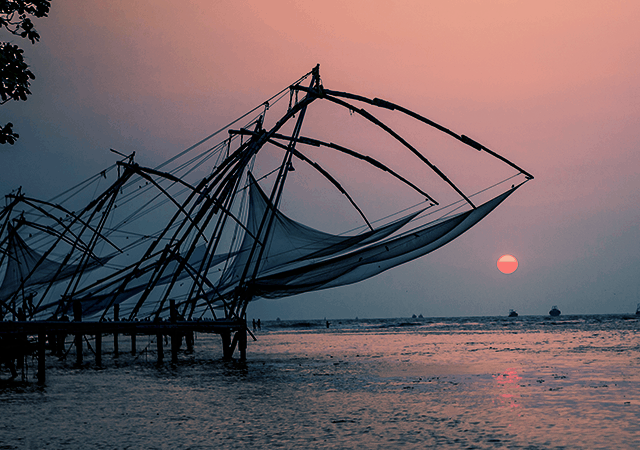 Image by sandeepachetan.com travel photography via Flickr
The Matsyafed Aqua Tourism in Kochi is pretty famous among tourists. Kochi, the Queen of Arabian Sea awaits you with tremendous delights and numerous activities.
Matsyafed, an organization run by Kerala State Co-operative Federation for Fisheries Development Ltd., has plenty of activities planned out to make your vacation complete and memorable.
You can fish, have a sumptuous lunch with freshly caught fish, laze around in the afternoons, lie in hammocks and watch the beauty of the Lake Vembanad, fly kites, go swimming and enjoy a cruise along the houseboats.
The Fort Kochi beach is another interesting aqua tourism centre where you can stroll along the beach or indulge in regular beach-based activities or get involved in the events and shows.
Fort Kochi is a point of attraction for those who are inclined to European architecture and history, so you have plenty of interesting places to visit in Kochi as well. Other attractions include Kochi Carnival and view of the Chinese fishing sets, especially in the evenings.
2. Kasaragod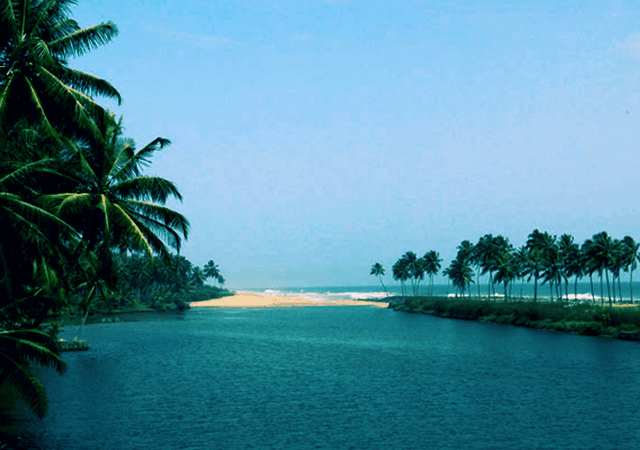 Image by Raghavan Prabhu via Flickr
If you go north from Kochi, Kappil Beach in Kasargod is a popular beach and backwater destination to have fun. The beach area alone is spread across 25 acres, and is the perfect spot to relax and watch a mesmerizing sunset.
The beach is never too crowded and you can enjoy solitude, indulge in quiet contemplation or simply marvel at another of God's creation. The thick grove of casuarinas trees adds to the beauty of the place. If you want a taste of adventure, climb the Kodi cliff (located nearby) by all means.
If you want to get real "close with the water" at Kappil Beach, then indulge in a backwater ride. There are medium sized and mini sized boats to choose from, depending on your preferences.
3. Alappuzha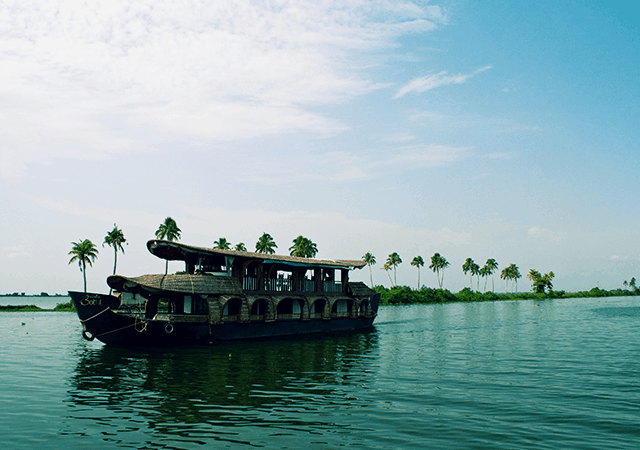 Image by Avinash Menon via Flickr
Alappuzha, the Venice of the East is renowned for its exotic backwaters. A traveller's paradise, Alappuzha gives an enticing view of the Arabian Sea in the west, through its magnificent lakes, rivers and lagoons.
Due to its close proximity to the sea, the city offers exciting houseboat tours where you can get a glimpse of the slice of life of the natives in the area.
Pathiramanal and Punnamada are the most noted aqua tourism locations in Alappuzha. Pathirmanal is a picturesque lake in the middle of Lake Vembanad and is a sight to behold. Punnamada backwaters also provide pure bliss of a stunning nature view amongst the breathtaking greenery.
Apart from enjoying a bewitching view of the sea, you get fleeting glimpses of the beautiful avian life as the birds go about their chores, as busy as ever.You can stay in typical Kerala style buildings at these buildings to enjoy the true feel of the place.
4. Kottayam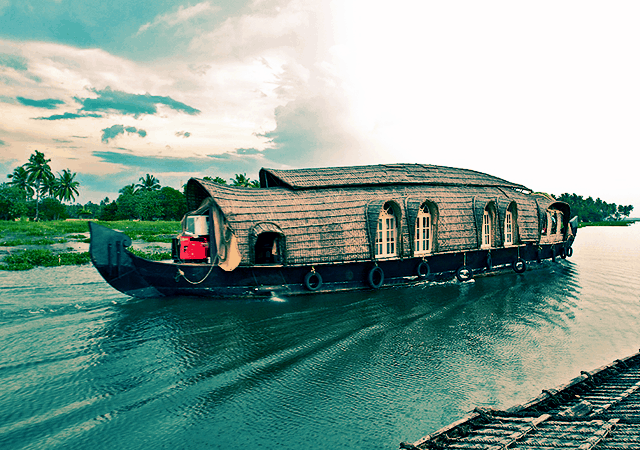 Image by Nishith Ajitsaria via Flickr
Kottayam provides excellent aqua tourism facilities through Palaikari Aqua Tourism Centre, another offering from Matsyafed. You get to enjoy fishing, boating and swimming here.
Tourists enjoy pedal boating and relish the excellent traditional cuisine. Efforts are being made to convert this tour venture into a major Eco farm tourism center.
5. Kollam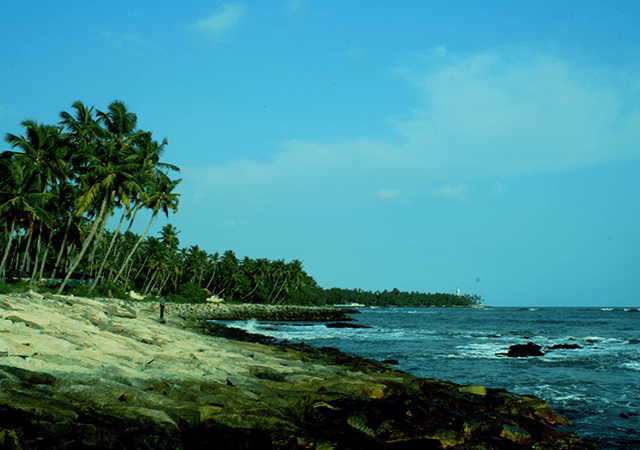 Image by Pratheesh Prakash via Flickr
Kollam, located just 71 kilometers from Thiruvananthapuram, the capital of Kerala has its box of delights as well, being a coastal town. The beauty of this town is its lake, the Lake Astamudi. Cruises from Alappuzha to Kollam and vice versa is a popular tourism activity here.
Kollam is famous for its ancient buildings too, showcasing its own share of history. Thangasseri Beach is a famous aqua spot in Kollam and you can enjoy a slice of history as well, by visiting the old Portuguese fort and the 18th-century churches. Thangasseri lighthouse is also another attraction in the area.
Thirumullavaram Beach is another aqua attraction spot in Kollam. It is beautiful and has a secluded picnic spot. You can spend an evening here, munching on sandwiches and gazing at beautiful yonder.
You can also visit Alumkadavu and enjoy a serene and quaint little town, noted for its typical rural Kollam culture. This village once housed huge "kettuvellams" (cargo crafts) for transportation. But now they have been replaced with houseboats, used mainly for tourism purposes.
6. Kozhikode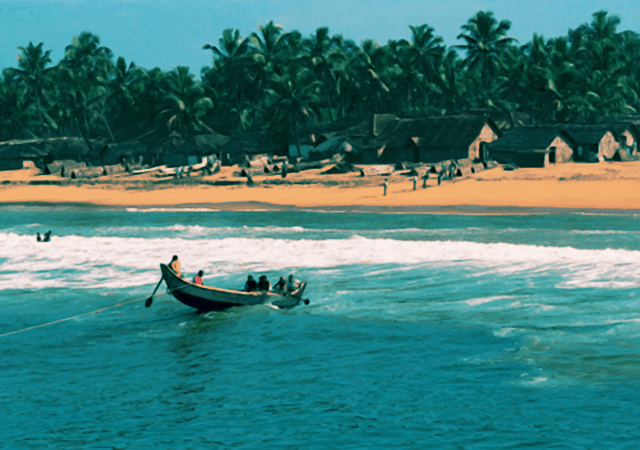 Image by Kerala Tourism via Flickr
In Kappad Beach in Kozhikode in the Malabar region of north Kerala, lies an incredible slice of history that you will enjoy.
The story goes that the Portuguese explorer, Vasco De Gama discovered the beach, when he set foot in India for the first time, 501 years ago. So you can say that the long and tumultuous relationship with the Europeans began right here. At the beach, you can still see a stone monument that speaks volumes of this historical event.
Kappad is usually not crowded remains unspoilt, so you can enjoy a picturesque view of the waters, and enjoy a ride down the backwaters through River Korappuzha. The beach also houses a very old rock temple, believed to be 800 years old.
Conclusion
Visiting an aqua tourism destination delivers great benefits. Apart from focusing on eco-tourism, water-based activities, food and culture, you can enjoy the benefits of it health-wise.
It gives you great peace of mind, healing you from within, erasing the wrinkles of stress and work related pressures. These destinations are a must-visit because you get to appreciate Nature in its totality and indulge in activities that make you happy.
If you like this post, please share!!