6 Popular Trekking Trails in Kerala
|
Kerala is blessed  with tropical forests and green misty mountain ranges. And to walk through them enjoying the flora and fauna …is simply breathtaking (and can make you little breathless too!).
Trekking is one of the most popular adventure activities you can do while visiting Kerala. It is perfect for nature loves too! Here I am listing some of the most visited and popular trekking trails in Kerala.
1. Chembra Peak
From Meppady near Kalpetta the district center of Wayanad, you start the trek through large tea plantations with its own exotic smell, passing through clouds of mist as if in a mystery story, enter lush forests, find the trekking paths left by previous adventurers or make your own and reach the Chembra Peak. It rises to a height of 2100 meters above sea level.
You will feel that your trek of 14 km was worth the hardships when you see the unexpected heart shaped lake en route to the summit. Trekking to Chembra Peak is not for the tender-foot but for those with some previous experience. The local tribal folks familiar with every trail and step are willing to help and their advice is valuable. Permission of the Forest Office is necessary.
2. Agasthyarkoodam Peak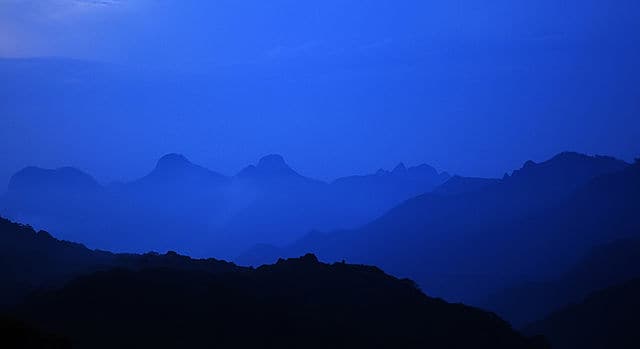 The Peak stands at a height of 1868 m above sea level. It is accessible only on foot. The legend is that the great saint Agasthya had made it his abode due to its tranquility. The locals say that women should not undertake this trek as the Saint wouldn't approve. That just adds to the mystery of the dark green forests and vegetation.
The trekker is transported to the earlier eras when hills and forests were silent and covered with greenery. It is a storehouse of medicinal plants for those who are knowledgeable in Ayurveda. There is a full-size statue of Agasthya on the peak.
One of the most beautiful sights is the total covering of the hillside with the blue Neelakurinji blooms. You look up and see nothing else but the blue of the flowers. Alas! it does not happen every year.
The location is 61 km from Thiruvananthapuram, the capital of Kerala. We need permit passes from the Forest Department.
3. Periyar Tiger Reserve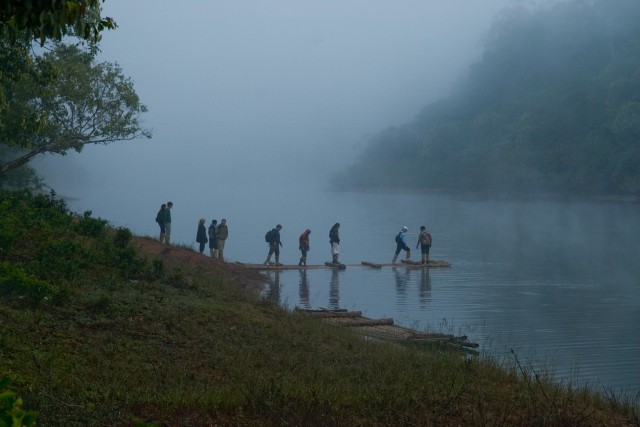 This being a reserve forest, area remains in the original condition. Everything around you is green.
The Forest Officers help by arranging a team of poachers turned protectors (a model rehabilitation) to accompany you. They are tough, dependable men. It is necessary; if you stray in to the uncharted territory, a big cat may suddenly appear! For the place is known for their presence.
The Periyar Tiger Trail:- The trek itself takes 24 to 36 hours, so night stay is a must. Camping will be arranged prior. It would be a great experience if you come across a herd of elephants. They do not want to be disturbed; so just remain quiet and marvel at God's creation! Thekkady where the reserve is based is a special habitat of elephants.
There is guided day-trek also. The Periyar Lake is a placid water body that invites you to relax. The nearest rail station is Kottayam. Thekkady is well connected by road from all major towns of Kerala.
4. Soochipara Waterfalls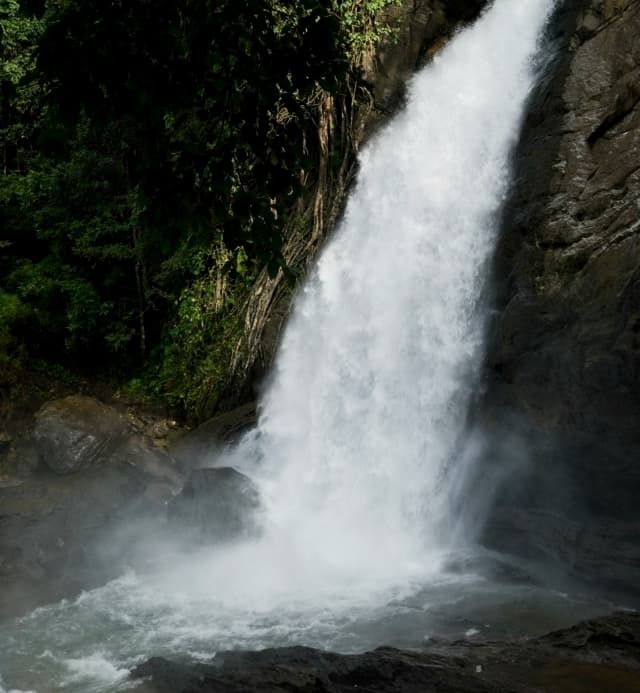 While at Kalpetta, you can visit the 3 tiered powerful waterfall of Soochipara. The place is 22 km from Kalpetta. The last 2 km has to be covered on foot; the trail passes through lush forests. Your tiredness will vanish once you bathe or swim in the pool below the waterfall.
5. Dhoni Hills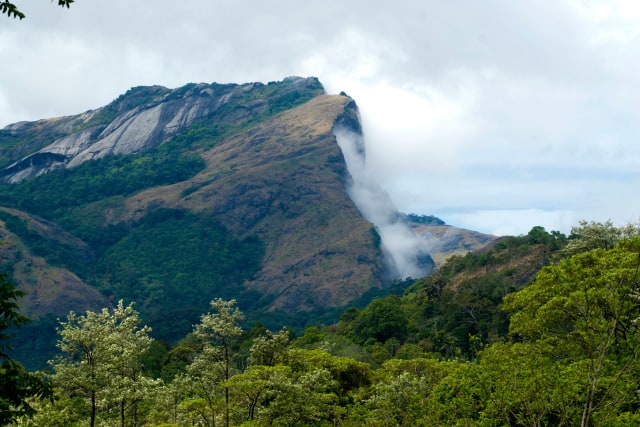 Dhoni hills in Palakkad is popular trekking spot. It is a 3 hour trek from the base of Dhoni hills to get to the top. A small beautiful waterfall along the way adds to the charm.
Those who enjoy the un-crowded ambience of a farm, there is a hilltop farmhouse there which harbors hundreds of Swiss and other European varieties of cattle.
6. Silent Valley National Park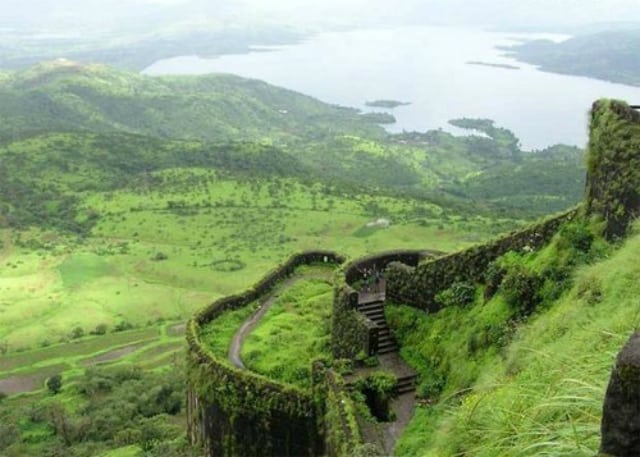 This 90 sqkm park is in Palakkad District. It is almost the last undisturbed tract of rain-forest in the south western part of Western Ghats. It is the core of the Nilgiri International Biosphere Reserve and is part of a World Heritage Site. The eco-conservators are fighting to keep the place safe from vested interests.
There are several trekking trails over there:-
1) A guided river trail entails a refreshing walk of 6km up and down in a time span of 3 hours.
2) Waterfall trail is 8 km up and down and cane be covered in a span of 4 hours. It gives you the strange feeling of having gone back in time to centuries ago, when nature was glorious in its pristine purity.
3) Forest trail where you pass through evergreen and deciduous forests to reach a sprawling grassland. Length of the walk is about 10 km, but be assured, it is worth it.
All these treks start from Mukkali, the base camp with the permission of Forest and Eco-committee. All batches comprise 6 trekkers. Treks are allowed only in the buffer zone, where no one can stay beyond 6 pm. Mukkali has ethnic nature-friendly accommodation.
The nearest airport is Calicut. Mukkali is 120 km by road from there. Palakkad is the nearest rail head. Mukkali is 60 km from there by an all weather road.
Do you know any other spectacular trekking trails in Kerala? Then do share with us!