7 Best Resorts to Stay in Munnar
|
Munnar, the land of tea estates, rolling hills, greenery and wildlife has remained an enigma for generations. If you break down the word Munnar, you get "Moonnu Aaru", or Three Rivers, referring to Muthirapuzha, Kundala river and Nallathani stream.
Munnar's claim to fame is fully justified, and you can feel the land through its lush, well-manicured tea and coffee estates, majestic mountains in the backdrop and stately eucalyptus plantations. The fragrance of eucalyptus leaves mingles with the enigmatic aroma of tea, coffee and spices, each of them playing a different melody with your olfactory senses.
Munnar won the award for the Best Destination for Romance at the Lonely Planet Magazine in 2017, so that's one more reason why you should pack your bags and head there.
Rekindle your passion with your loved one, or spend a wholesome vacation with your family at Munnar by staying in a resort. Here are 7 choices open before you. Of course, these are just a handful of the hundreds of wonderful places out there.
1. Spice Country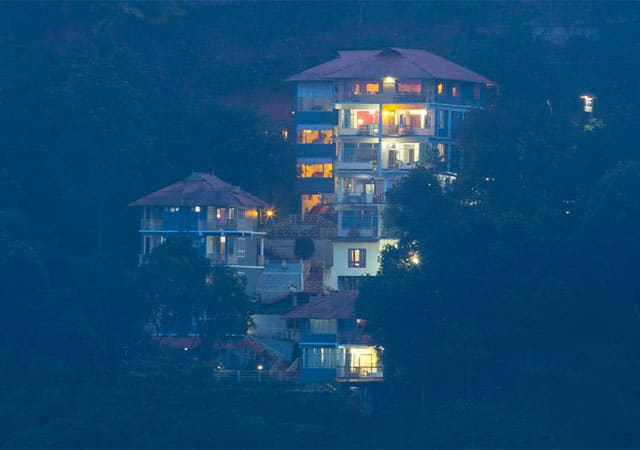 Image Credit: spicecountryresorts.com
Enjoy the tranquility of nature, and rediscover a new sense of peace when you stay at Spice County resorts, Munnar. The place is just walking distance from Pallivasal. Stay here for scintillating views of the mountain ranges with the mist enveloping them in a bear hug every morning and evening. Apart from enjoying the magnificent views nature has on offer, you can participate in trekking activities, photography tours, cycling and hiking within the tea estates.
2. Dream Catcher Resort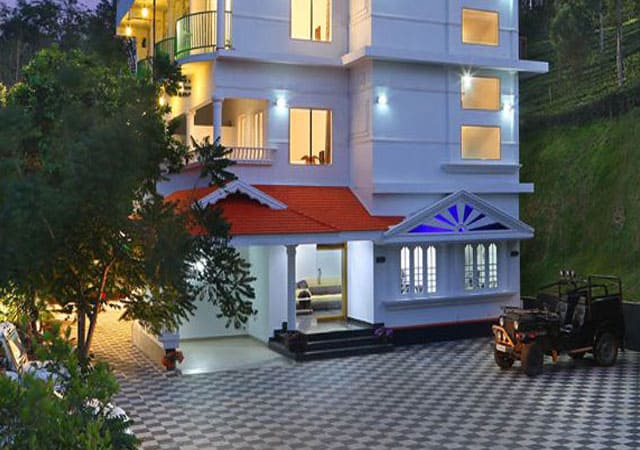 Staying in the Dream Catcher Plantation resort is like staying in a fairytale land. Poised along mesmerizing hills, you can stand in your room and watch acres and acres of tea, cardamom and orange plantation with the fog enveloping them in a spectacular embrace. Enjoy a natural, rustic world, and you can even choose to stay in the tree house and really, truly be one with nature.
3. Deep Woods Munnar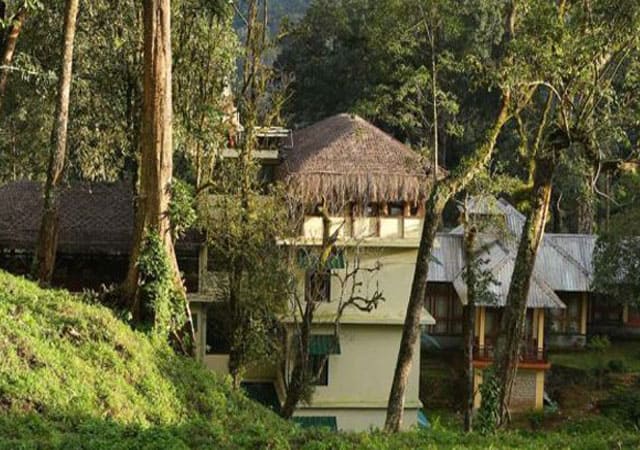 Would you like to feel the cooling caress of nature, and feel it wipe away all your stress and tension? Then head to Deep Woods Munnar where you can feast your eyes on 30 acres of cardamom plantations, dense tropical rainforests and enjoy the grandeur of wilderness and tantalizing beauty of nature.
4. Great Escapes Resort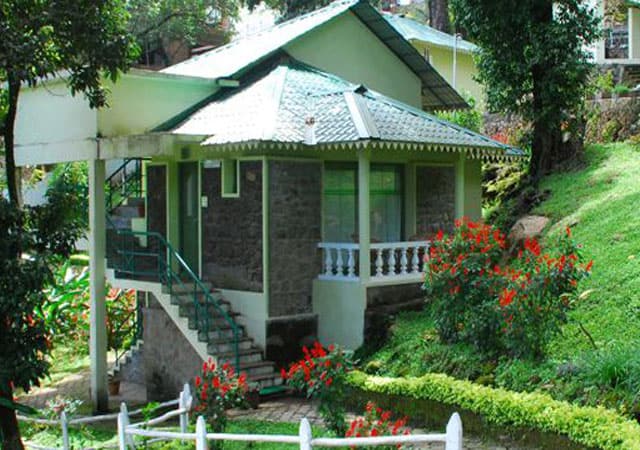 How about indulging in an all encompassing and rejuvenating massage to soothe your soul and spirit, and that too in the lap of nature? If that's in the cards for this year, head to Great Escapes Resort in Munnar. As the name suggests, you really get to escape from the stress of life and work, thanks to the picturesque beauty of the place with its manifold flora and fauna. Mattupetty dam and Anamudi are within close proximity of this resort, apart from other attractions.
5. Aranyaka Resorts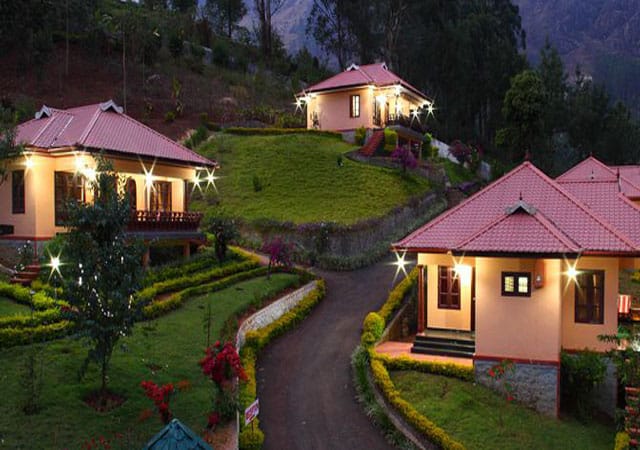 Savor the true beauty of nature by staying at Aranyaka Resorts. Destined to pamper your soul and body, you can set aside your work and mingle with nature freely here. The setting is such that you can enjoy an immediate reunion with your true self, and perhaps your purpose in life. There aren't too many rooms or cottages here, so you get to enjoy the much-awaited privacy in all its glory.
6. The Fog Resort & Spa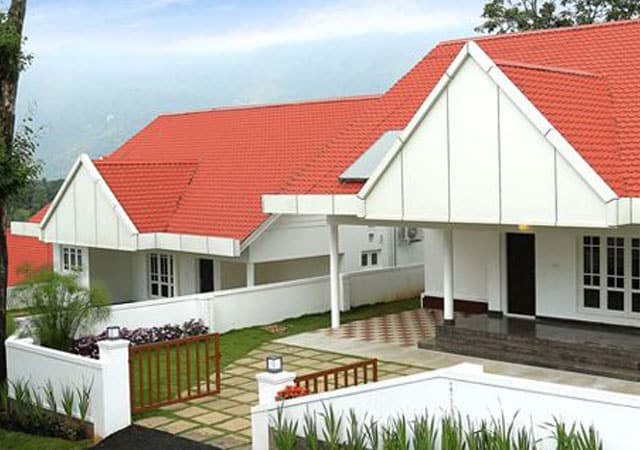 Set a little away from Munnar town, the Fog Resort & Spa in Chithirapuram is just as the name suggests. It is a beautiful place enveloped in fog where the air is so clean and pure that you can feel pure energy course through your veins. It is a must visit place, and kids would enjoy playing indoor games and splashing about in the infinity pool. The resort is an appealing one for people of all ages. From the resort, you can go on a spice plantation visit, tea plantation visit, an elephant safari or soft trekking. Enjoy the local areas by hiring bicycles and setting off on your own.
7. Camellia and Elettaria
Image Credit: camelliaandelettaria.com
Camellia and Elettaria are twin resorts in Bison Valley and its one of the most sought after places for a delightful stay. The rooms at the resorts are designed to provide you with maximum comfort. Catch a glimpse of pure heaven when you gaze out of your rooms, especially the sprawling Kannan Devan Plantations and captivating Chokramundi Hills. Stay by the window as the dawn breaks and watch a melody of colors when the sky displays a kaleidoscope of images.
Conclusion
If you're feeling adventurous, you can climb the famed Anaimudi hills lying majestically in Munnar. The hill is 8841 feet, and is renowned to be the largest peak in the south of Himalayas. You can also head out to see the stunning Neelkurinji that blossoms every 12 years, spend time at Kunadala Dam, Mattupetty Dam, head to Eravikulam National Park, Devikulam, Chinnakanal, etc. for a great tour of Munnar.
So are you ready to go far from the maddening crowd and get a taste of peace and quiet amidst nature's pristine beauty? If yes, Munnar is the place for you.
If you like this post, please share!