A Peek Into The History of St. Antony's Roman Catholic Latin Shrine
|
St. Antony's Roman Catholic Latin Shrine in Kaloor, Kochi, is world famous for the beautiful experiences that the church gives to its believers. St. Antony and his wonders are numerous, and people who place their trust in the saint will never be disappointed. 
St. Antony, born as Fernando Martins de Bulhões or Saint Anthony of Lisbon, was a Portuguese Catholic priest and friar of the Franciscan Order. He lived during the Middle Ages (1195-1231); and during his short lifespan, he became very famous for his miraculous deeds. Though he was born in Portuguese, he lived in Padua, Italy and inspired people to turn to God. He gave powerful sermons in Padua, and people got motivated and inspired. 
The Roman Catholic church at Kaloor(one of the famous churches in Kerala ) is second in popularity, after Padua, among pilgrims. The church there may not be a huge one, nor as ornate as other world-famous churches, but it is definitely equally popular. It is one of the greatest pilgrim centers that give relief, peace and happiness to people. 
People pray to the saint when they lose something of value, when they want something in life and when they want to be healed. He acts as a guide when you turn spiritual and you no longer need anything "materialistic" from life. When you visit the church, you will be able to meet dozens of people who would be ready to recount thankful accounts of how the saint protected them from misfortune and diseases. 
About the Church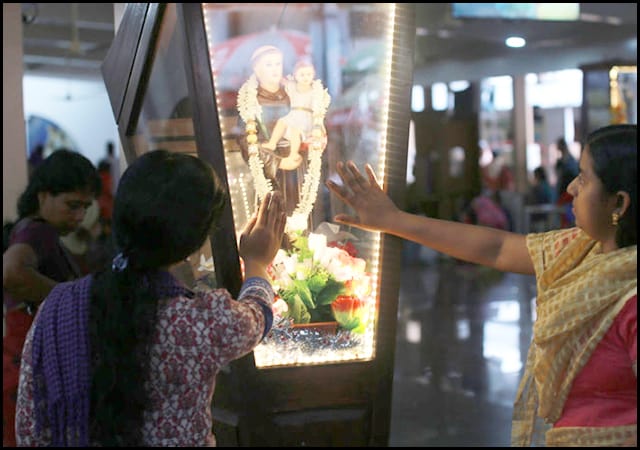 Image via  St.Antony's Shrine Kaloor Website
The blessing of the Holy Shrine of St. Antony happened in 1915, with the first mass being held in 1962 by Rev. Fr. Francis Rebeiro. It was several years later, in 1973, that the Holy Relic of St. Antony was brought in from Padua. Novena prayers also started at that time with the then Archbishop of Verapoly, His Grace Dr. Joseph Kelanthara.
The church is easily accessible from railway stations and bus stations. The moment you enter the church premises, you feel its magic. The presence of the divine is definitely felt, and you can feel it reverberate when you look at the faces of the devotees who come there to pray, to pour out their troubles, or show their gratitude. 
Tuesdays are special days at the church with Holy Mass and Novena in the mornings and evenings. The church is filled with hundreds of people who pray together in divine bliss. The shrine is the substation of St. Francis Xavier's Parish Church at Kathrikkadavu, Kaloor. In the shrine's compound, you can visit the Adoration chapel and Antonian Bible College as well.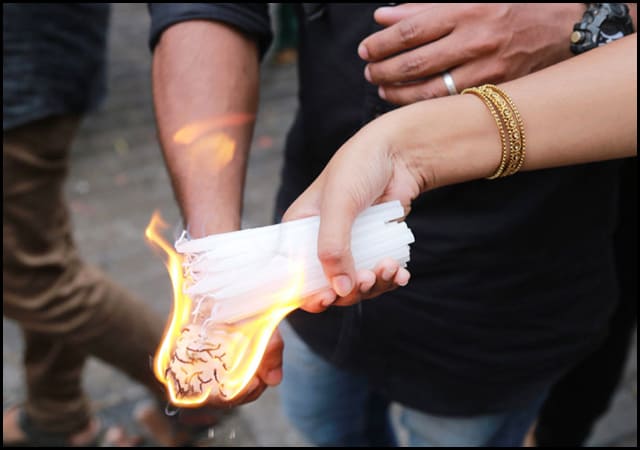 Image via  St.Antony's Shrine Kaloor Website
The feast day is held in June, on the 13th of the month every year. Preparations for the feast start on June 4th, making it a 9-day festival.
To visit more places in Kochi, please click Must see places in Kochi.
If you like this post please share!!