8 Best Children's Amusement Destinations in Kerala
|
It is summer time and the sweltering heat is too much we can handle. Kids are looking forward to their summer break. They are ready to go on a picnic with their friends, enjoy, have fun and cool off. Kerala has many kid-friendly destinations that you can take them to.
We have listed 8 of the best parks for kids here in the state.
1. Subhash Park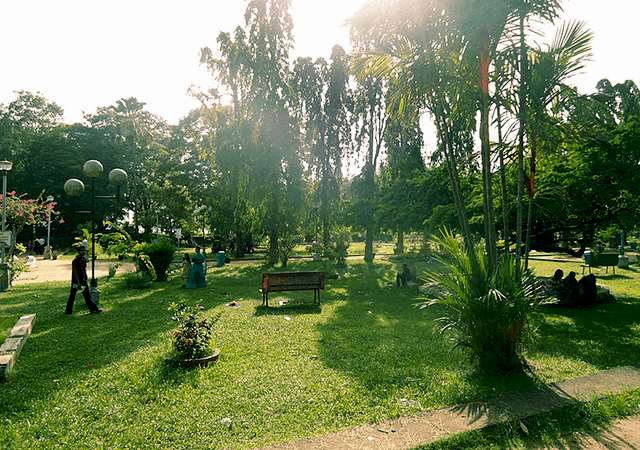 Image by Ranjithsiji via Wikimedia
No list of children's amusement destinations can ever be complete without a mention of Subhash Park in Kochi. It is a huge park and is packed with kids and families in the evenings. Nevertheless, you can secure a private spot to your self and watch your kids having fun.
The park has the usual fun and rides that most parks in Cochin have, but is definitely more spacious and elaborate than them. Apart from the regular recreational activities, kids can enjoy the boat ride, train ride and so on.
2. Wonderla
Image by Ranjithsiji via Wikimedia
Wonderla is another amusement park in Kochi. Your kids can enjoy 59 thrilling rides in here. The park is so huge that it is almost like a town, filled with wholesome fun and entertainment.
Remember, the park has certain dress codes to follow when in water, so be aware of that. If your kid is going to the park, make sure he/she wears something light, like nylon or polyester; no jeans or dupattas. Wonderla, initially known as Veegaland, plays host to more than 1 crore visitors a year. It is well known for its eco-friendly rules and OHSAS 18001 certificate for safety.
3. Cochin Children's Science Park
The science park opened in Kalamassery in Ernakulam is immensely popular among children as it offers a whole lot of activities for them. The aim of the park is to provide entertainment infused information to the kids, so they will be able to see a lot of science related experiments and learn from them.
The park is noted for the movies screened at the 5D theatre known as the Thrillarium, every evening. The Butterfly Park and the dancing musical fountain are other attractions within the park.
4. Silver Storm Water Theme Park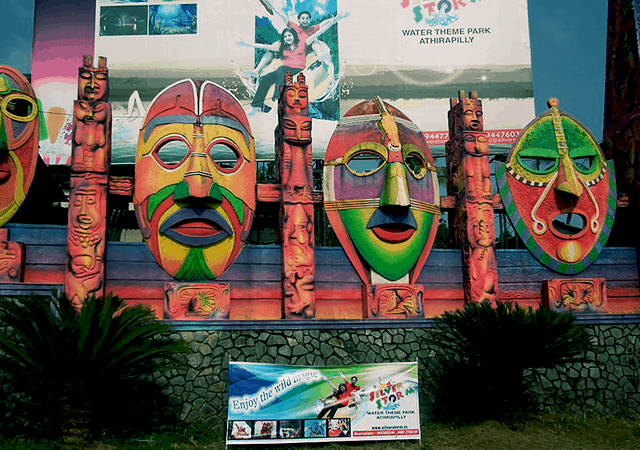 Image by Rameshng via Wikimedia
Silver Storm is an amusement park in Kerala that you cannot resist visiting in the summer. Located in Chalakkudy, the park houses a plethora of activities for kids and families. The elaborately conceived amusement park has both dry and wet rides.
The main attractions at the park are the Loop Roller Coaster, The Flying Dutchman, The Slam Bob, The Swinging roller Coaster, Striking cars and The Pirate Ship as dry rides; while for water rides you can head to the Jurassic Splash, the wave pool, Turbo Twister Master Blaster and the Harakari.. This is one destination where you will never want to leave. You bet, there will be plenty of families thinking the same as well.
5. Vismaya Water Theme Park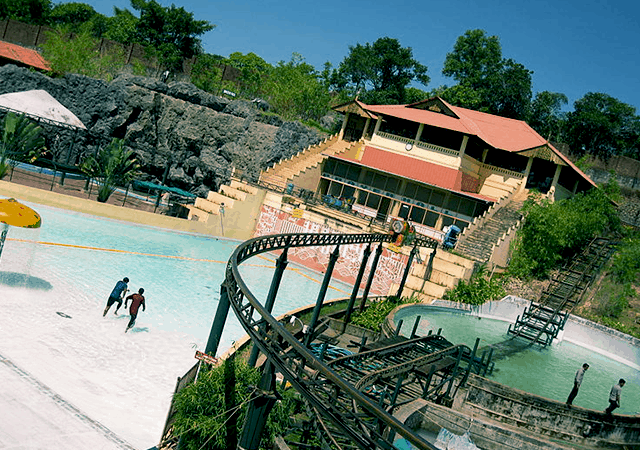 Image by Vijayakumarblathur via Wikimedia
This is a water theme park located in the northern part of Kerala – in Kannur. Filled with rides and water-based activities, this 30-acre park has a lot more to offer than just striking cars, 4D theatres, Mirror maze and Horror Rooms.
It is the perfect summer treat for both kids and adults. The park is promoted by Malabar Tourism Development Cooperative Ltd, and is well-maintained, clean and hygienic. As the theme park is integrated with state-of-the-art technology, you can be assured that your kids will be completely safe and happy here.
6. Chacha Nehru Children's Museum
The Chacha Nehru Children's Museum in Thiruvananthapuram is something your kids would love visiting – both boys and girls. There is a huge and growing collection of dolls, stamps and masks arranged wonderfully that your child could easily spend a day here.
It is interesting to note that the museum was initially a small room with a small collection of dolls and masks. Eventually, more things were added to the collection, and it evolved to be an interestingly independent museum with 5 rooms of surprises and delight for the kids. Enjoy the thrill and fun of your kids when they get ready to meet plenty of Barbie dolls, Mickeys and Donald Ducks, a doll that throws that water at guests, another that performs circus and so on.
7. Fantasy Park, Malampuzha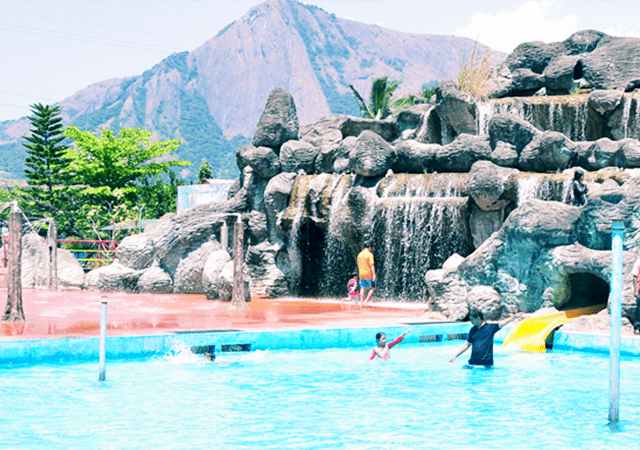 Image via Fantasy Park
How about some adrenaline driven action and adventure for the little ones? Then they would definitely enjoy a visit to the Fantasy Park at Malampuzha in Palakkad. Situated in the backdrop of the majestic Western Ghats, you can have some real and wholesome fun with your kids here. It is one of the best places to picnic in the summer and hang out with friends, especially for the kids.
8. Dreamworld Water Park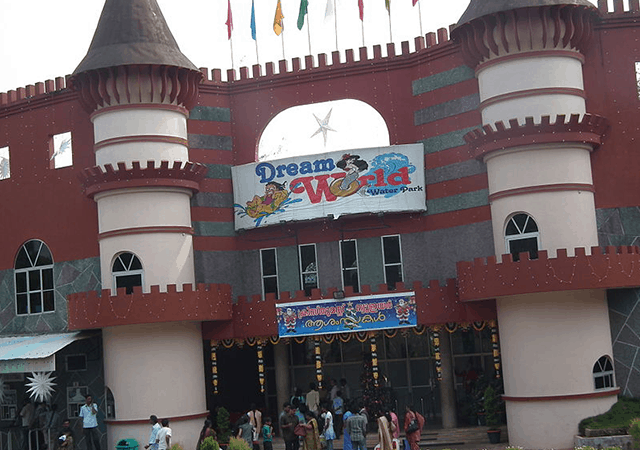 Image by Rameshng via Wikimedia
Located in Athirappilly in Thrissur district, Dreamworld Water park is a feast for those looking for fun and frolic. From the park, you can enjoy the beauty of Sholayar forests, as it is quite near Sholayar, Athirappilly and Vazhachal. The park boasts of a huge 120 seat high text 3D theatre, and several innovative and thrilling rides.
The park is not only known for its rides and fun, but also for its Herbal garden where you can take your kids to. It is known for having more than 200 rare Ayurvedic medicinal plants. The park has undertaken serious measurements to ensure safety of visitors, so you can rest assured that your kids will be safe when they go over the 45 water and dry rides.
Conclusion
Remember, while summer is the best time for kids to be enjoying themselves and having lots of fun outside, make sure you urge them to be hydrated all the time. Also make sure your child wears cool summer dresses so their bodies can breathe when they get all sweaty and happy. Enjoy the sun, enjoy the outdoor!
If you like this post, please share!