9 Most Enchanting Places to Visit in Pathanamthitta
|
Pathanamthitta is a state in Kerala blessed with several ancient temples. Famed as the headquarters of pilgrimage in Kerala, it is a town immersed in spirituality and mysticism.
Bound by bewitching sights all around, this enchanting town promises memorable experiences.
Let's have a look at few of the charming places to explore here:
1. Elephant Training Center, Konni
Won't it be wonderful if you get a chance to see where and how a wild elephant is tamed?
Pathanamthitta has the best spot to show you how it's done.
The elephant training center in Konni, situated about 11 km from Pathanamthitta town is a popular destination among tourists. Surrounded by dense forest, this place was once used to train wild elephants.
The locally known "aanakoodu", the huge wooden cage built to house elephants, is the major attraction of this place. This massive wooden cage can accommodate three or four elephants at a time. Elephant safaris are available at this place along with adventurous trekking programs. Konni has the largest wild elephant population in Kerala and is certainly a fun place to be with family and kids.
2. Gavi
Gavi is a pristine and picturesque forest haven in Pathanamthitta. The place started being hailed as a "must-visit" on the release of the movie "Ordinary". And when Alister International listed it among major eco-tourism centres and one of the must-visit places in India, it became famous amongst tourists, especially the Europeans.
This mesmerizing place is rich in flora and fauna, cascading waterfalls and plantations. On the outskirts of Gavi endangered species like the Nilgiri Tahr and Lion-tailed macaque can be sighted. It is also a heaven for birdwatchers with rare sights being spotted, like the great pied hornbill, woodpecker, kingfishers and more than 260 other species of birds .
Gavi offers its visitors a variety of activities like trekking, wildlife watching, night safaris, and outdoors camps.
This breathtaking eco-tourism spot is bound to cast its magical spell on every visitor and is definitely a place that should not be missed in Kerala.
3. Aruvikkuzhy Waterfalls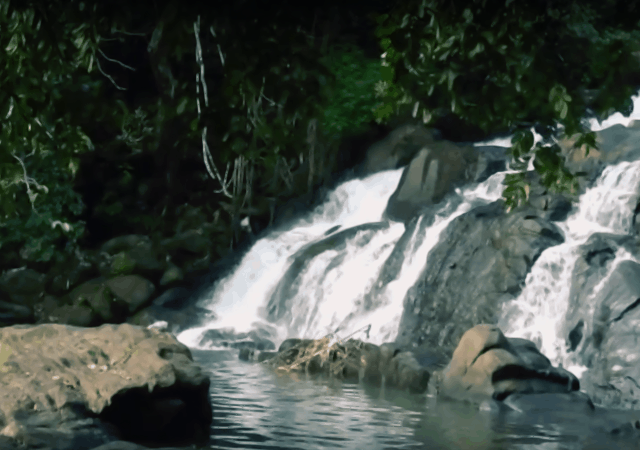 Aruvikkuzhy Falls is a gem in the crown of Pathanamthitta's natural beauty. Located 7km from Kozhencherry and about 2km from Thadiyoor the waterfall is a visually pleasing sight.
This falls often gets confused for Aruvikkuzhi Waterfall in Kottayam.
In Malayalam, the word 'Aruvikkuzhy' means "deep water stream". Several streams conjoin to form this waterfall and with time it has become an ideal picnic spot and movie location.
4. Aranmula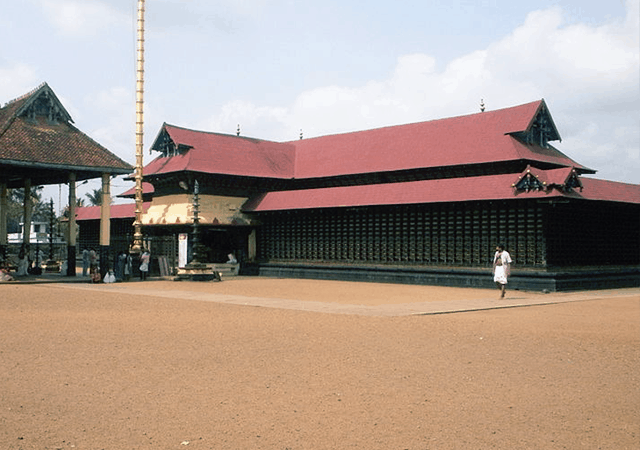 Image by Pradeep717 via Wikimedia
Aranmula is a temple town in Kerala situated on the banks of river Pamba at a distance of 14.8 km from Pathanamthitta. It gets its name from the centuries-old Aranmula Parthasarathy Temple.
Aranmula is renowned for its annual boat race, the "Aranmula Vallamkali" and Aranmula Kannadi a handmade metal-alloy mirror.
The UN has enlisted this village a global heritage site.The fertile wetlands, rich biodiversity and soothing climate makes it an ideal vacation spot.
And oh, not to forget, pay a visit to the Aranmula Kottaram for a 360 degree experience.
5. Muloor Smarakam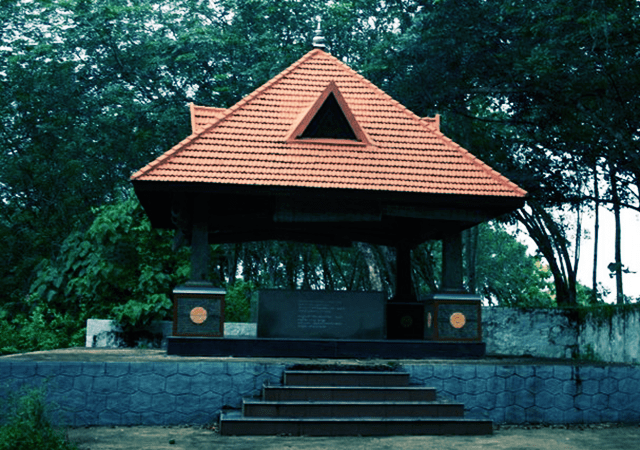 Image by Deepusasi via Wikimedia
Muloor Smarakam is a memorial dedicated to the famous poet and a pre-independence era social reformer Muloor S Padmanabha Panicker.
Located at a distance of 12 km from Pathanamthitta in the small village of Elavumthitta, the Memorial House was originally home to Panicker. With the initiative of Culture of Kerala State Government, it was later converted into Muloor Smarakam.
Poets, Historians and writers visit this place due to its historical importance, and the sheer natural beauty of the surroundings.
While you explore this memorial, you can also learn about Padayani, Mural Paintings, Vasthuvidya (related to Traditional Architectural Design for Buildings) and Aranmula Kannadi. The best time to visit this place is from October to February.
6. Perunthenaruvi Falls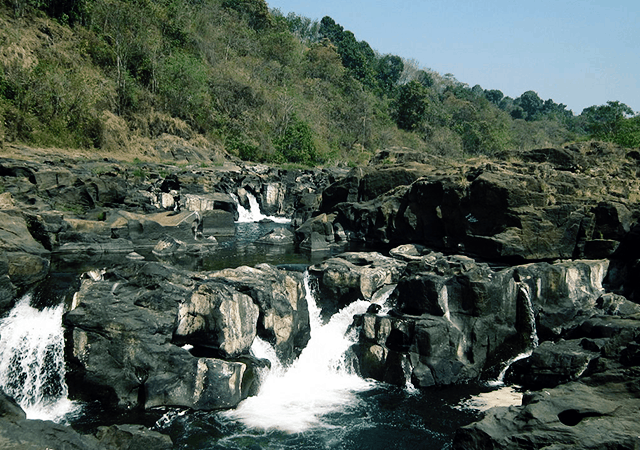 Image by Prajaneeshp via Wikimedia
Perunthenaruvi is another favoured spot of visitors to Pathanamthitta, it is one of the best waterfalls in Kerala. The name Perunthenaruvi means "the honey stream".
This beautiful waterfall recommended by both domestic and foreign tourists is situated on the banks of the Pamba river at a distance 28.7 kms from Pathanamthitta.
From a height ranging from 60 to 100 feet the water falling down a rocky bed and descending into a pool through multiple streams is a sight to behold. This is a wonderful place to spend time swimming and playing in the water with friends and family, enjoying the scenic views.
7. Pandalam Palace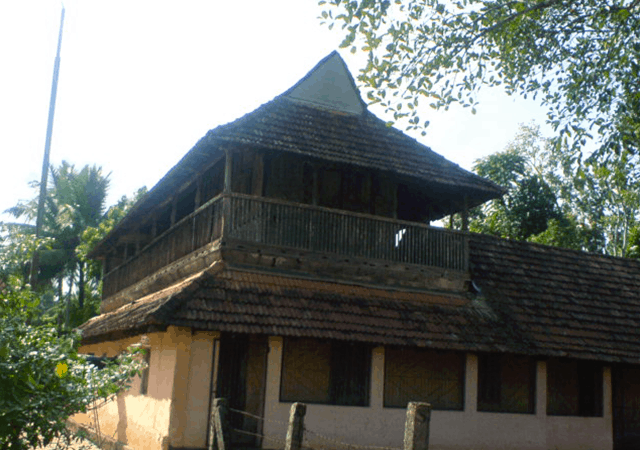 Image by Anoopan via Wikimedia
The permanent home for the royal family of Pandalam, Pandalam palace is situated on the banks of river Achankovil 10 km from the town of Adoor.
Although a significant part of the original building has vanished by flood and fires, a few still remain. At present, there are two palace complexes – the Valiyakoikkal Temple and the Kaipuzha Temple.
On the left bank of Achankovil river is the Valiya koikkal temple and about one kilometre away, on the right, is the Kaipuzha temple.
It is believed that the royal family of Pandalam have descended from the Pandya Kings of Madurai. This Palace is not just a place with historical importance, but a considerable religious greatness as well.
8. Kakki Reservoir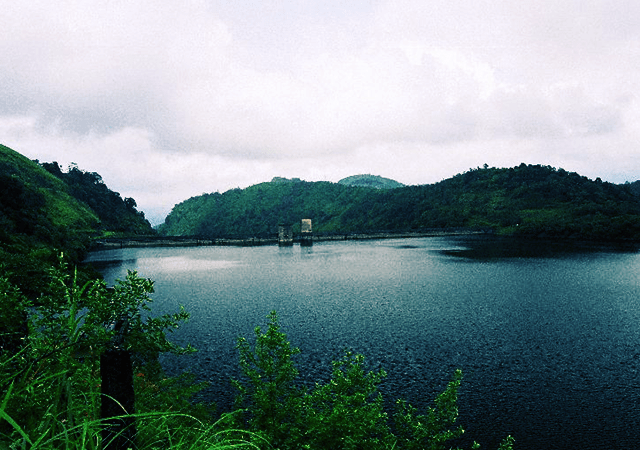 Image by Kseb.in via Wikimedia
Kakki Reservoir is an impressive and beautiful dam built across River Pamba at a distance of 70 Kms from Pathanamthitta. Valleys and forest with extreme eye-catching beauty surround the reservoir.
The surrounding is rich in wildlife, like Elephants, deer, tigers etc. The most happening time to visit this enchanting place would be January through May. Also, pro-tip, it is advisable to hire private vehicles since public transportation to this destination is limited.
9. Kaviyoor Rock Cut Temple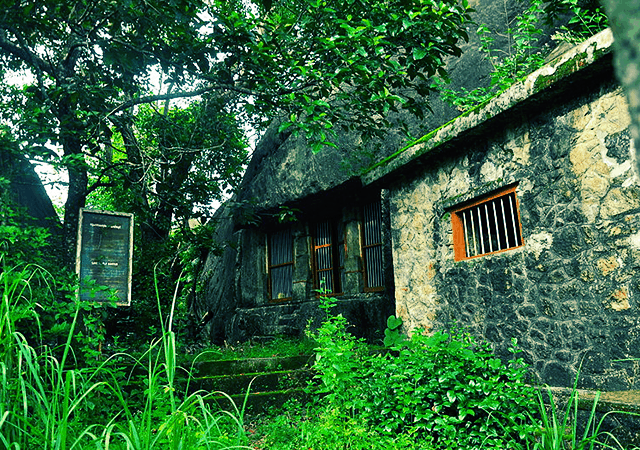 Image by Sugeesh via Wikimedia
This temple is one of the rare specimens of rock-cut temples in Kerala. The archaeological department preserves it as a monument and is one of the three rock-cut temples in Kerala.
The temple is dedicated to Lord Shiva. A three feet high Shiva Linga is enshrined in the square cave, and idols of Ganapathy, Maharshi and Dwarapalakas are enshrined within as well.
Built on the banks of the River Manimala, it is an 8th century construction in the Pallava style of architecture and is hence considered a place of great archaeological importance. The temple is located 28.3 km from Pathanamthitta town and can be reached by bus or private vehicles.
Conclusion
So there they are, our favorite must-visits while traversing the hills of Pathanamthitta. Of course, there are more destinations that you can plan, like the Orakkampara Waterfall, Achankovil and Charalkunnu Hill station for its stunning views, River Pamba to see the Triveni Sangamam, and more.
Bon voyage!
If you like this post, please share!!