Aali Veena Waterfall – Weekend Getaway
There's no dearth of options when it comes to weekend getaways from Kerala. Imagine a view where clouds rest on hilltops, dew sparkles on the lush greens, and a cool breeze blows in through all sides. Such an experience might be rare in the cityscape, but a few places in and around the God's own country offer this and more. Aali Veena Waterfall is one such to the list.
Promising a much-needed respite from the trappings of your daily routine, this waterfall will rejuvenate your mind and body in many ways.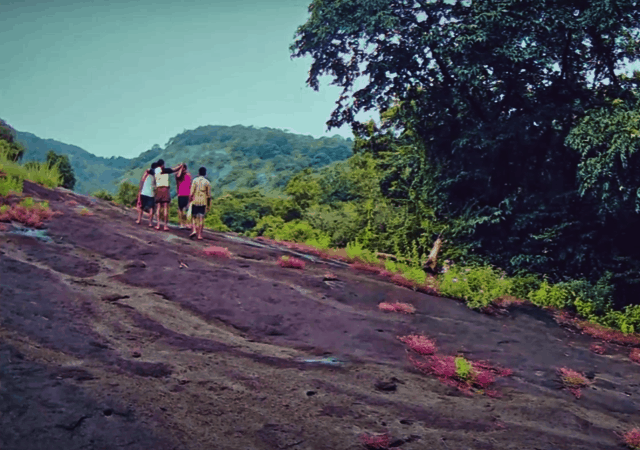 Aali Veena Waterfall is located inside the woods of Thalakode village in Kothamangalam city of Ernakulam district. While travelling from Kochi to Munnar, Thalakode is only 5km away from Kothamangalam Town and 5km to Neriamangalam. It is a small waterfall in the forest hill area of Thalakode village and the stream is falling down from 'Soochippara' hills.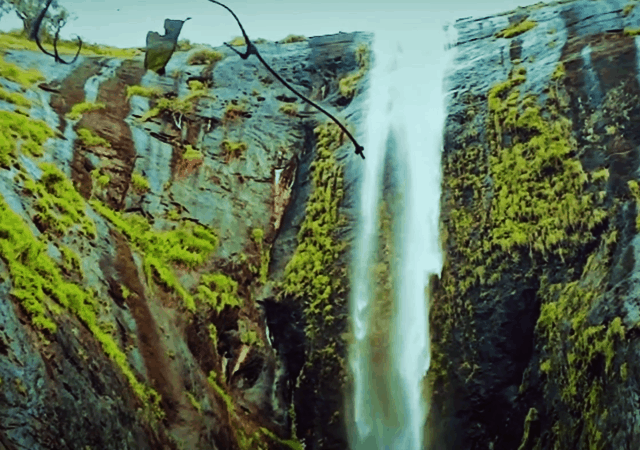 Ali Varna Kuthu (Aali Veena Waterfall) is a place where tourists can enjoy nature. You will have to walk up the little jungle path that is twisted and curved to reach the top of the waterfall which makes it a beautiful trekking destination in Kerala.
You cannot climb Aali Veena Waterfall in one go; you'll have to proceed after taking short rest in the jungle path. Even the paths made by the timber carrying elephants cannot be found now. No words can comprehend the beauty you'll experience when you reach the hill top.
The name of Aali Veena Waterfall place has a backstory and it goes like this… Aali, a mahout, went into the forest with his elephant to bring bamboo. When they passed through the 'Soochippara' hill, both of them slipped and died. After that incident, people referred to the place, as "Aali veena kuth" i.e., where Aali has fallen.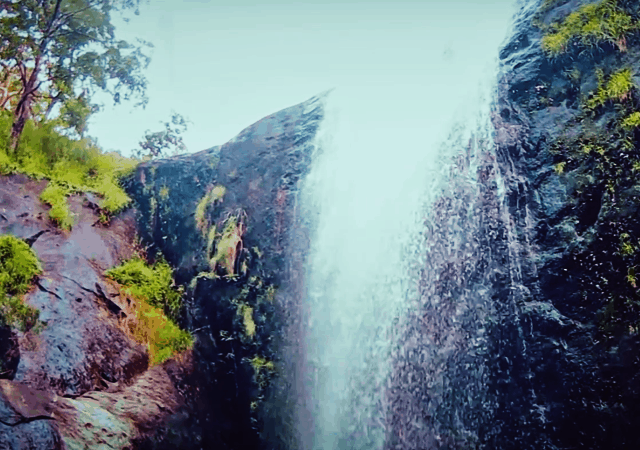 This Waterfall is abundant during 9 months of the year and that makes this place more attractive.
How to Reach Aali Veena Waterfall
By Rail: Ernakulam, 67.4 km and Aluva, 50.1 km
By Air: Cochin International Airport, 46 km
By Bus: Kothamangalam, 12.6 km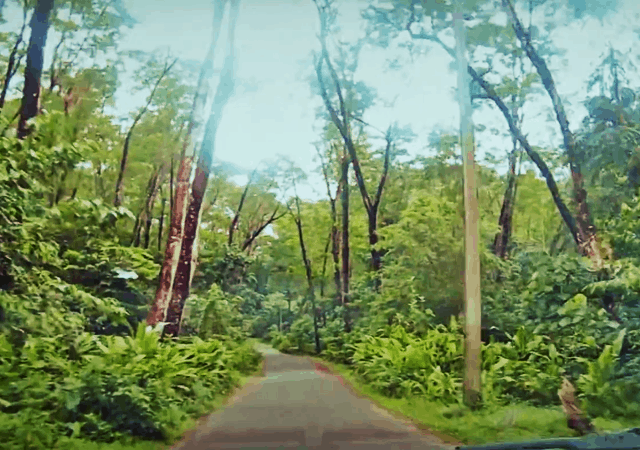 After reaching the major stops (railway station, airport or bus terminal) you can take a bus or taxi to Thalakode. The distance to Aali Veena Waterfall from Thalakode is only 2km.
We're sure you'll be mesmerized by the natural beauty, the sights and sounds that accompany your trek to Aali Veena Waterfall. Don't hesitate to grab your backpack, pick up a few friends and head on over for an unforgettable weekend getaway.
If you like this post, please share!!