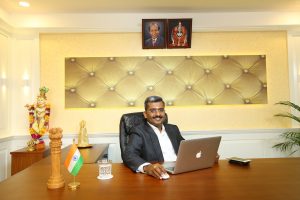 I am Mr. Ratheesh R. Nath, a technocrat by profession who is into tourism because of my passion towards entrepreneurship. I love challenges in life and hate to be in a comfort zone. I have been a part of this industry for last 10 years after a tenure of 7 years with technical industry.
Born and brought up in a village called Kadungalloor, 3km. from Aluva. I've spent my life till +2 at my hometown. I have done my engineering from Mandya, Mysore and later M-Tech. from Ramaiah, Bangalore.
After my 3.5 years of teaching at Ramaiah, Bangalore and 3.5 years at TATA Technologies Pune, I moved back to my hometown to become a full-time entrepreneur.
Currently, I am the Chairman of Raveendra Hospitality Private Limited, Managing Director of Paradise Holidays, Director of MAD Rooms, Patron for Raveendra Foundation, Board member at Mookambika Technical Campus and is a soft skill trainer. We run a homestay of 7 rooms at Kadungalloor village. We have written our entire journey as a story in Our story. Please have a look at it too.
My family
My wife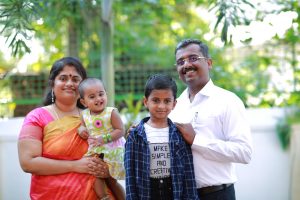 Sreedevi is the Executive Director of Paradise Holidays and is taking care of the entire operations and is in charge of our Customer Relationship Centre (CRC), a new concept we introduced to receive every guest before they start their tour. I am taking care of business development and other activities.
Our son Madhav is now 8 years and daughter Sivada 4 years.