Top 7 Adventure Activities in Kerala
The magnetic beauty of the majestic mountains donning the Western Ghats and the emerald blue-green waters of the Arabian Sea blending in a kind of exotic harmony with the natural forests and their amazing flora and fauna invite millions of people to Kerala. This perfect setting lures adventure enthusiasts to indulge in adrenaline-driven activities. Here lets take a look at 7 Adventure Activities in Kerala that you can do while visiting Kerala.
1. Bamboo Rafting along the Rivers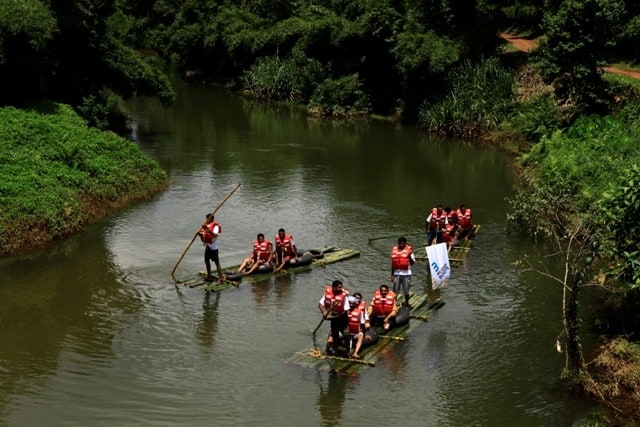 If you are a nature lover to the core, then you wouldn't want to miss the Bamboo rafting at Periyar Tiger Reserve, Thekkady. This unique eco-tourism program allows you to enjoy the enchanting beauty of the forests where you loll slightly in the bamboo, watch the arboreal animals and enjoy the sweet medley of the birds. You can traverse through many of the forest areas when you raft, and most of the time, this can be arranged from early morning and goes on for 9 hours.  The same can be enjoyed at Wayanad too! This is a good Adventure Activities in Kerala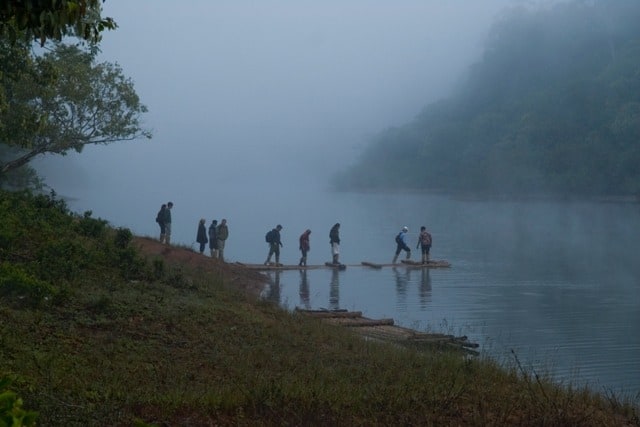 2. Canoeing and Kayaking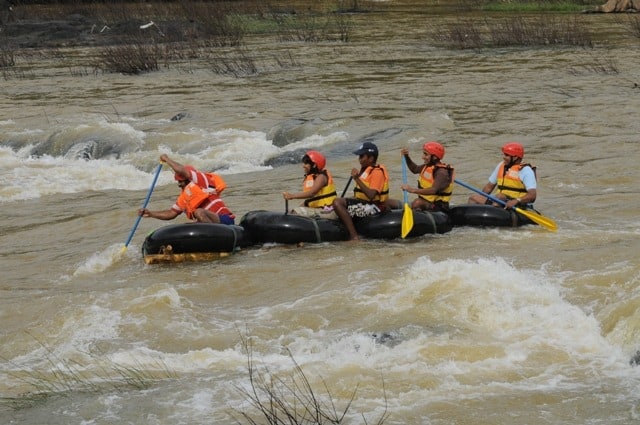 If you are intent on experiencing the culture of Kerala at close quarters, then you can go on kayaking and canoeing. Different kinds of kayaking opportunities are available for visitors and you can choose from among them. The incomparable beauty of the backwaters and mesmerizing dense foliage beyond it can be enjoyed through a kayak tour. This is a another Adventure Activities in Kerala
 3. Mountain Climbing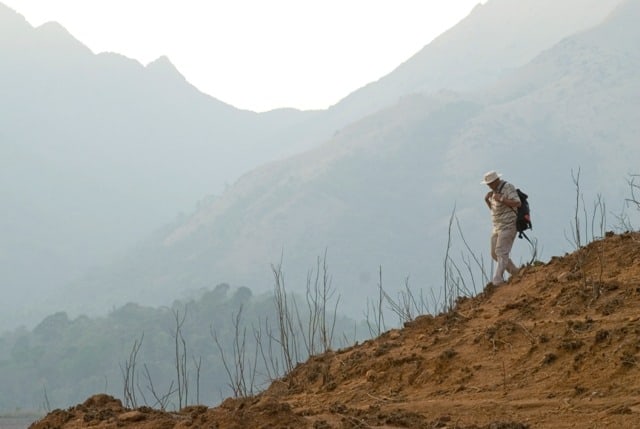 If you are keen on mountain climbing, there are some spots where you can enjoy the sport.  Chembra Peak in Wayanad is a popular point for mountain climbing. It will take you one fullday to climb the mountain and you need to protect yourself with sun blocks and mosquito repellents while climbing. Of course, snacks and water are other must-carry items. The climb can be steep, rough, and you will have to suffer through mist obstructing the view. This is a good Adventure Activities in Kerala
4. Trekking
Trekking in Munnar Image by
Kalypso Adventures
via Flickr
You can go into the forests at Thekkady and walk along the tiger trail. There will be expert guides to help you spot the other animals and a walk along the dense forests with comfortable,  camouflaging clothes is certainly inspiring. You can even cook in the jungle, enjoy a simple meal, sleep in the tent and if lucky, you can certainly spot a tiger. Trekking will certainly give you a taste of the mysterious forests of Kerala; but try as you might, you cannot crack the mystery… it still eludes you. This is a good Adventure Activities in Kerala
5. Living in a Tree-House
Tree house, Thattekad Bird Sanctuary: Image by 
Bimal K C
via Flickr
This is one of the most invigorating experiences of staying in this enchanting land. You can stay at the tree-houses where you can actually see for miles and spot the different animals from the vantage point. Elephants, tigers, leopards, pigs, wild boar, bears and plenty of other animals may walk right below your tree-house. Get acquainted with the majestic beauty of Kerala forests and observe the subtle, yet myriad aspects of the forest life right from your tree house.
This facility is offered at many resorts in Kerala, and of course, it will be a lifetime experience because you can listen to the chirping of the various birds in the morning, enjoy the sun's rays peeping through the dense trees and the rhythmic hum of the beetles in the evening. This is a good Adventure Activities in Kerala
 6. The Treadmill Workout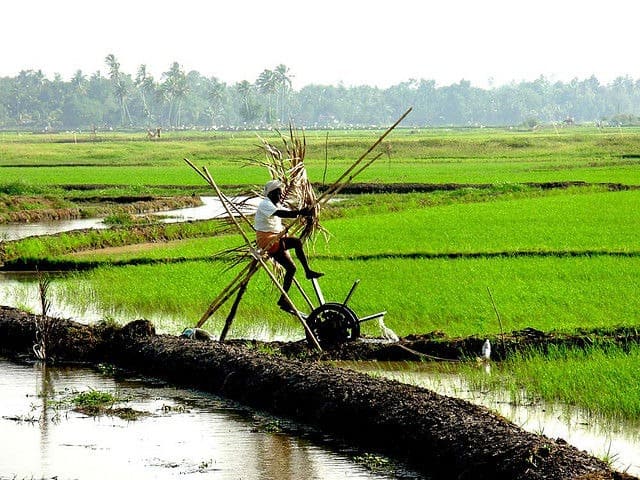 Farmer working on his water wheel : Image by
Arayil
via flickr
Of course, this is not the kind of workout that you do at your gym. You see this traditional 'treadmill' in the paddy fields of Kerala. If the farmer allows you, can try pedaling on the treadmill; the main function of this treadmill is to irrigate the paddy fields. It is going to be a whole lot of fun, and you can get your muscles toned too. This is a good Adventure Activities in Kerala
7. Wildlife Safari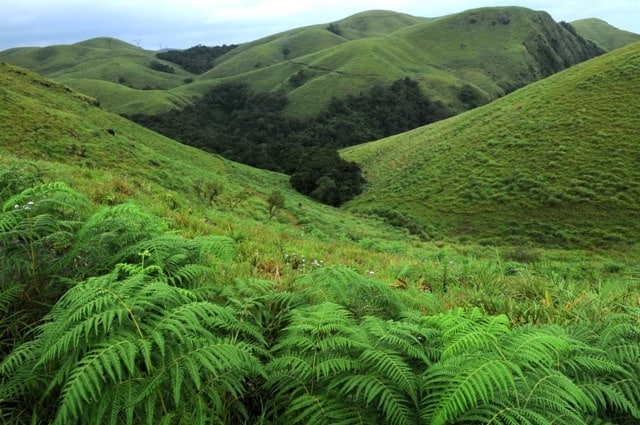 Living in a tree house will give you a ringside view of the forests, but going on a wildlife safari will definitely take you beyond all that. The biodiversity of the country and the amazing flora and fauna will invoke a deep sense of resoluteness in you, and through that you will realize the importance of protecting the natural beauty, without which, mankind will be extinguished like the snuff of a candle. Both day and nocturnal safaris are available to tourists.
Kerala is beautiful in every sense of the word, and there are plenty of interesting places to see as well. Apart from the adventurous activities mentioned above, you can also enjoy elephant rides  (which is indeed adventurous for me!) and also take part in elephant processions conducted during temple festivals.
There are many more options like Paragliding, Sea Surfing, Scuba Diving, Biking…Well, for adventure enthusiasts, sky is the limit for venting out their creative energy in Kerala!
Do share your experience. What adventure activity did you enjoyed the most while in Kerala?