The Best Time to Visit Munnar
Munnar is the ultimate destination for travel enthusiasts, honeymooners, adventurists and leisure seekers. This hill station is easily one of the best and most visited in the entire country, and people flock to it from all over world – at all times of the year. Best Time to Visit Munnar is mentioned here for planning your travel.
But to enjoy the destination in its full grandeur, you must be aware of the best time to visit Munnar. Thankfully, Munnar with its pleasant climate has visitors throughout the year, but you can expect it to have more visitors during the peak seasons.
During the colonial times, hill stations pleased the British, and they flocked to all the hill stations in India to set up base and rule the country during the hot summer months. In Munnar, they converted forests in the Western Ghats into iridescent tea plantations, built huge resorts and literally converted the hill station into the tourism destination that it is now.
The best time to visit Munnar would be during August to May season. As Munnar is located at a height of above 1600 meters above sea-level, it is no wonder that this hill station attracts people from all over the world during the entire year.
Munnar during the August to May season – The best time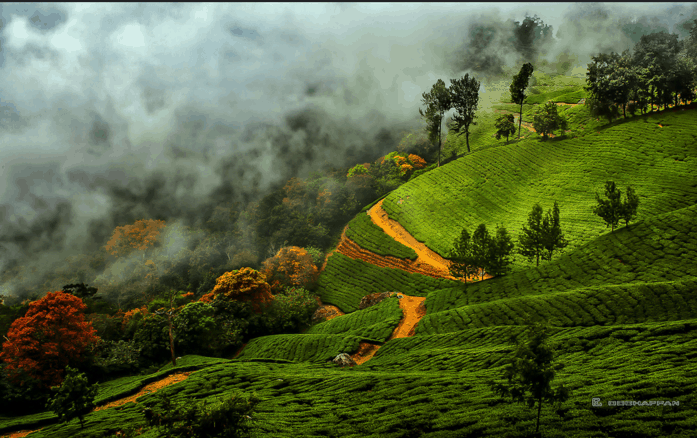 Image by soumyadeep chowdhury via Flickr
As said earlier, this is technically the best time to visit Munnar. The monsoon season would have just finished casting its spell and would be retreating, leaving the entire hill station in colorful extravagance. When you drive to Munnar (from Cochin preferably), you can see a proliferation of cascading waterfalls along the way. Freeze these memories forever by keeping your point and shoot in active mode. There will be an occasional shower during the August and September months, but that would only add to the magical, mystical charm of the hill station.
Towards December and till the end of January, you have the winter season – the coldest months of the year. The temperatures in Munnar will plunge down to below zero and you will have to carry heavy woolen, scarves and mittens to protect yourself from the cold. The higher you stay at Munnar (probably in a hotel or resort) the colder it will get and hence, you must be prepared for the bone chilling cold.
The biting cold encourages visitors to indulge in activities that would bring in some heat to their bodies – rock climbing, trekking and rappelling. Make sure you have the necessary accessories while you venture forth to check out nature's bounties.
Munnar during the May to June season – A good time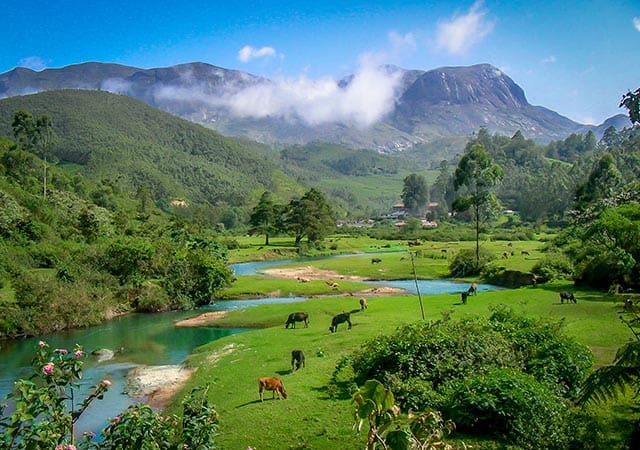 Image by Raji PV via Flickr
People flock to the tantalizing charm of Munnar to escape the hot summer months. You will find plenty of locals with their children during this season. If you feel chilly during the evenings and early mornings, you can wear a light sweater. Though these months are a prelude to the rainy season, you can still enjoy sloshing waterfalls and sparkling streams. The flower gardens are also in their captivating blooming glory and would be perfect in photographs.

Munnar during the rainy season – Also a Good time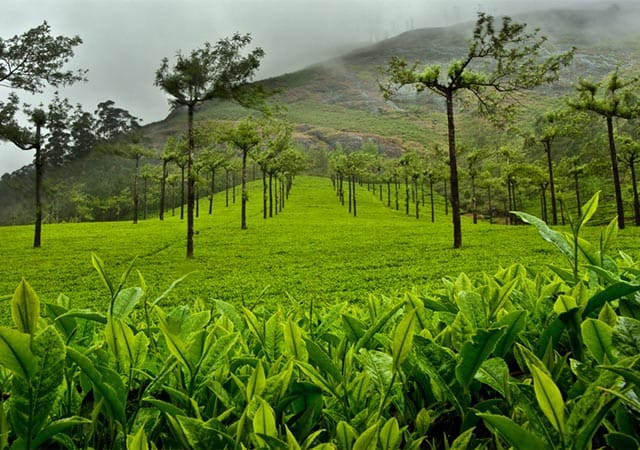 Image by Jakub Michankow via Flickr
People might say that the rainy season is not exactly the best time to visit Munnar, but if you like the rain and the smell of "freshness", then head there for a short trip during the rainy season. Munnar glimmers and shimmers during the rainy season. It acts like a shy bride, but only to lure you to venture forth and explore its true beauty from within.
As clouds start shedding their bounties in buckets, you have nature in its splendid greenery and vibrant colors, all decked up and bursting with pride to greet its visitors. The purity of the hills would beckon you to take perfect photogenic shots and if you have a partner, let him/her frame all the shots with you in the background (and vice versa, of course) in a picturesque sequence.
When you venture out after a showering spell, you can see magic on the leaves and plants; the rain has left its mark and has made the surroundings extremely beautiful. Though technically, it is an off-season time, a vision of Munnar during the rainy days is a memory you will cherish for life!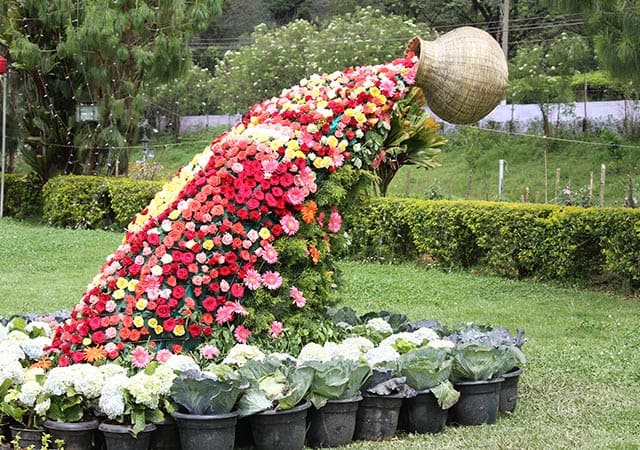 Image by bhautikjoshi via Flickr
The reason why most people prefer to go during the summer and winter months is that they can indulge in adventurous activities and sightseeing expeditions in those months. This will sometimes be not practical in the rainy season as you will have to be prepared with umbrellas and raincoats for heavy showers.
Just as the most gorgeous rose in the world has bitter sharp thorns of reality, you must be aware of certain things when you visit Munnar during the rainy season. And that is the leeches. Yes, come rain and you have these little seemingly harmless jelly-like things residing on grassy areas and bushy ground.
They would just latch on to your skin for dear life and start sucking your blood. Once they have had enough of your blood they would fall off, but protect yourself by carrying salt with you. You can also splash your feet and footwear with saltwater before you venture out. As leeches hate salt, they will leave you alone.
Bottom line
It really doesn't matter which season you are planning your visit. Munnar, with its highest tea plantations, mesmerizing waterfalls, alluring terrain plays the perfect host to its visitors every time. However, if you are looking for a quiet vacation, you may have to visit it off-season.
In short, all the seasons in Munnar have their own mesmeric spell – cute, cuddly summer months, snuggly, curled up winter months, and huddled, bundled up rainy months!
Be sure to include Munnar in your itinerary during your next trip to Kerala. It's an experience you'll cherish for a lifetime!

If you like this post, please share!