7 'Out of the Crowd' Camping Locations in Kerala
Kerala is a desirable place, with tranquil backwaters, exotic wildlife, mesmerizing tea estates, lush green landscapes, swaying coconut trees along the shoreline and sweetly beckoning hill stations. Camping Locations in Kerala provide details to a traveller.
If you have been through all the spots that have been advertised as Kerala's most favored tourist spots, how about taking an off-beaten path this time? In fact, it would be a great decision too, as Kerala has just been honored with 10 awards in the tourism sector!
Now, have a look at 7 of 'out of the crowd' camping spots in and around the state of Kerala.
Munnar Tea Estates & (Meesapulimala) Top Station Camping
Located at about 1600 meters above sea level, Munnar is a haven for visitors seeking peace and tranquility. The mere sight of those sprawling tea estates, long winding roads and picture-perfect mountains is enough to soothe the soul of any person wishing to take a break from the hectic lifestyle.
Situated at the confluence of Kundala, Mudrapuzha and Nallathanni (the three mountain streams in the area), Munnar offers plenty of opportunities for trekking and hiking. The destination provides perfect opportunities for watching animals and birds, especially if you visit Anamudi Peak and Eravikulam National Park.
You can also feast your eyes on the immense beauty of ever-green forests and tea plantations at Anayirangal and Chinnakanal. Mattupetty and Pallivasal are other popular scenic spots in Munnar.
Gavi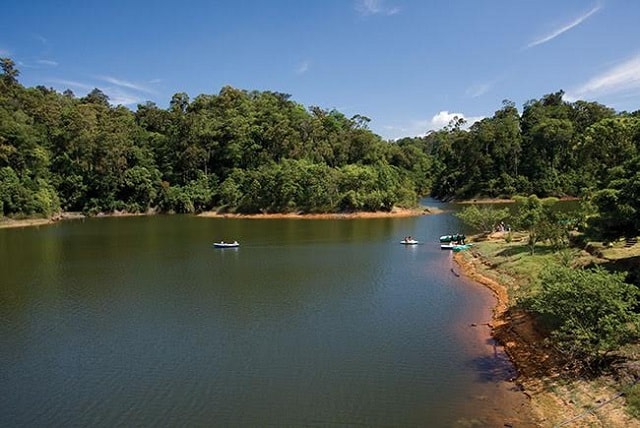 Rich in flora and fauna, and exuding a 'green and fresh' fragrance all around, Gavi, a quaint little town in Pathanamthitta district is the perfect spot to enjoy peace and privacy.
A stay at one of the home stays or lodges would take you further into the beauty of the town, and you will be totally mesmerized by the lush greenery, the captivating aroma of the cardamom plantations and in the evenings, the grandeur of a breathtaking sunset.
Bird watching is also a favorite activity for Gavi visitors because there are about 260 species of birds in the area. Those who like to go trekking to enjoy nature up close, can do so.
If you love outdoor camping in the wilderness in pitched tents, the same can be arranged as well. It would be advisable to not take your kids along while trekking or camping in the wilderness.
Other places of interest in Gavi are Mundakkayam, Kuttikanam, Vandiperiyar and Peerumedu. A view of Sabarimala, the famous pilgrim spot in South India can be enjoyed from the Sabarimala viewpoint in Gavi.
Ponmudi and Agasthyarkoodam (Trivandrum)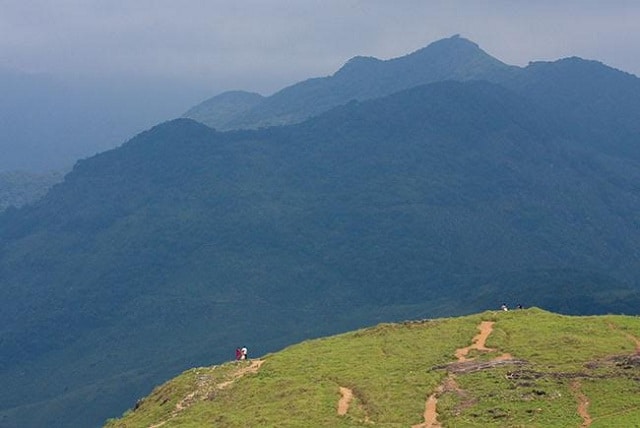 Ponmudi or the Golden Peak is a hill station located in the Thiruvananthapuram district of Kerala. The hill resort is enchanting with exotic butterflies and a fascinating collection of mountain flowers. Ponmudi is the ideal spot for trekkers, and the mist covered mountains and valleys are a sight to behold.
Agasthyarkoodam is situated at a distance of about 50 kilometers from Thiruvananthapuram, and within the famed Neyyar wildlife sanctuary. Trekkers who love medium-to-severe level hiking adventures would love to get on to the peak of Agasthyarkoodam.
The trek is normally arranged for two days, and visitors can relish the beauty and peacefulness of the deep forest, the mystery of the long paths and the adventure of rock-climbing. However, it is imperative that you book ahead for the trekking adventure because only limited number of 'passes' are issued from wild life warden's office in PTP Nagar, Thiruvananthapuram.
Nelliyampathy Jungle Camp
Nelliyampathy is another exotic vacation destination for a person who likes to enjoy a few days of peace and quiet amidst the wilderness. This hill station is nestled on the northern side of Anamalai hills where you have one side facing Palakkad district and the other, towards the Nilgiris.
You can visit wildlife havens like Anamalai Tiger Reserve, Parambikulam Tiger Reserve and Chimmony wildlife sanctuary, and marvel at the huge plethora of indigenous wildlife, flora and fauna. You can even see plenty of endangered species here – Nilgiri Tahr, Tiger, Elephants, Nilgiri langur Lion tailed Macaque, Gaur and plenty more.
Additionally, plenty of migratory birds too visit this sanctum sanctorum. Jeep safari and wild life watch are the major attractions at Nelliyampathy. And of course, trekking is also another adventurous activity enjoyed by tourists here, and some even take to bird watching.
The Hornbill Camp, Thattekad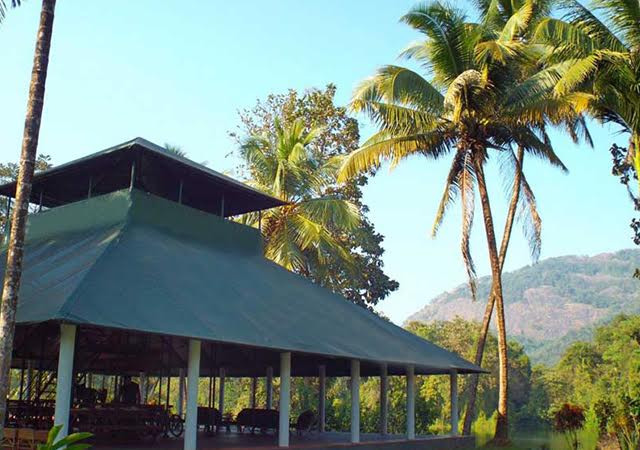 Image via Horn bill Camp
With well-appointed camps, the Hornbill Camp at Thattekad has proved to be the perfect respite for people seeking a private, secluded vacation. While staying at this camp, you do not just enjoy the beauty of nature, you become one with it. You can enjoy tribal visits, bird watching expeditions, kayaking, plantation visits and other nearby excursions. For people who love cycling, a ride along the camp would be relaxing.
Parambikulam, Palakkad
Located in the Southern Western Ghats of India in Palakkad district, Parambikulam is the perfect hotspot for tourists who love watching indigenous wildlife and the richness of biological diversity.
Parambikulam is a Tiger Reserve, and if you are in luck, you can watch a large yellow and black striped cat walking majestically among the clumps of bushes. This ecological strip along the Anamalai hills is well-protected by sanctuaries maintained by Kerala and Tamil Nadu.
Thanks to minimal human interference, you can watch nature in its virgin glory and feast your eyes on the abundant flora and fauna. It is said that there are more than 250 species of birds, 39 species of mammals, 1000 species of insects and 61 species of reptiles live here.
Parambikulam has another credit to its name. Over an area of 285 sq km, you have scientifically placed teak plantations. The world's oldest teak tree, Kannimara, believed to be more than 351 years old, is situated here.
Valparai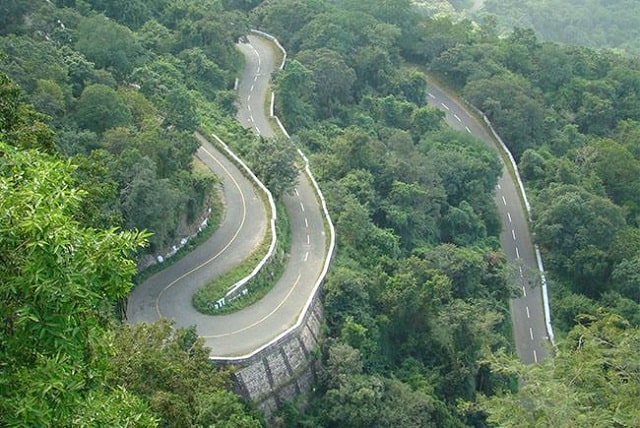 Image via Dilli2040 via wikipedia
Compared to all other destinations, Valparai in Coimbatore distinct may be a small town, but the amount of peace and solitude it offers is unrivalled. Situated on the Anamalai mountain range at a height of above 3,500 feet from the sea level, the town is completely pollution-free with sprawling tea estates and enchanting mountain ranges in the backdrop.
The roads are not at all congested because not many people are aware of the town and its true beauty, yet. So if you make haste and visit it now, you can enjoy its magnificence in privacy. Places of interest near Valparai are Athirappilly, Topslip, Aliyad dam, Sholayar dam and Kodaikkanal.
Of course, this list does not cover all 'out of the crowd' destinations in and around Kerala, but these are just perfect for a memorable vacation.
If you like this post, please share!