Cochin to Ramassery for breakfast (idly) and Attappadi visit
It was a Saturday and we planned to go out with kids. We have heard about Ramassery idly, king of idlis which is made only at Ramassery, a small village at Palakkad. With this as thread for travel, we decided to go for a one day trip covering Ramassery, and then to Kanjippuzha Dam at Palakkad, Silent Valley, Attappadi and through Anakkatti to Coimbatore and back.
Cochin to Ramassery – Attappadi – Cochin
We started at 8am from Aluva, even though a late start we directly headed towards Ramassery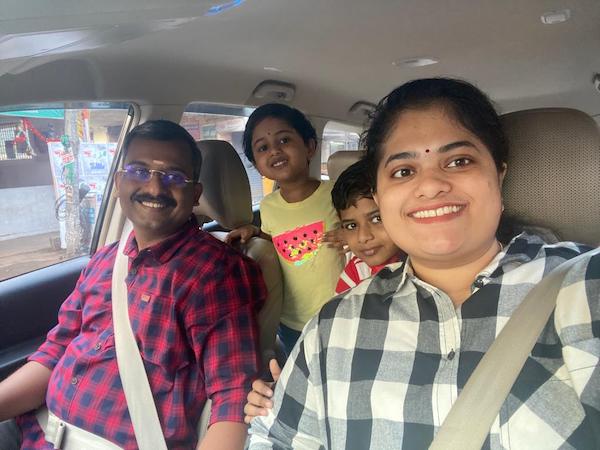 Cochin to Palakkad took us 2.5hrs and we reached Ramassery village by 10.30 where google map took us directly to the shop where the idly is famous.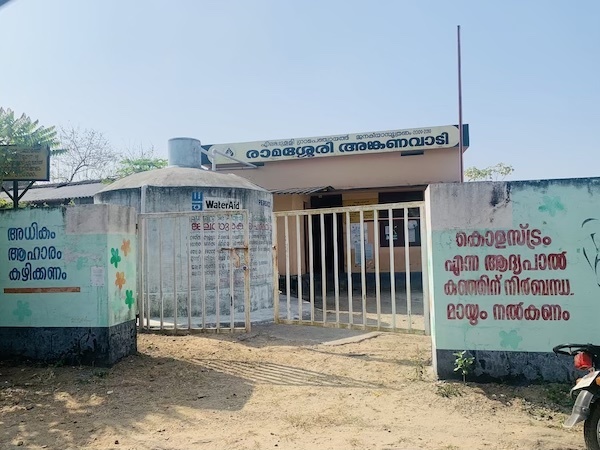 Ramassery idly
We could see a traditional shop with lot of people sitting outside, having routine chit chats. The shop was welcoming and we introduced ourselves to them. They offered a seat and served idly to all of us. Idly comes with chutney, sambar, chutney powder and a special chutney which I loved. Each idly is charged Rs. 8/- including curry.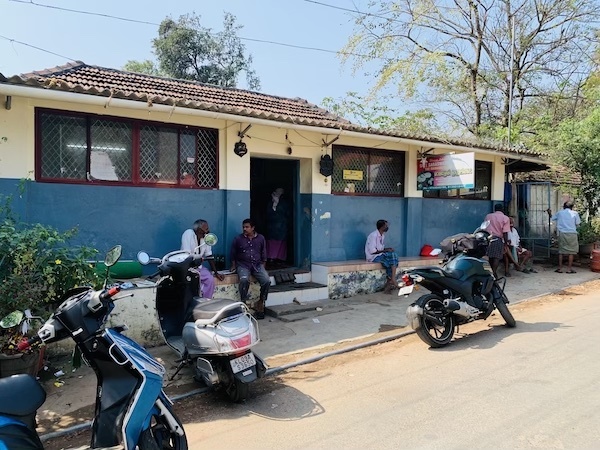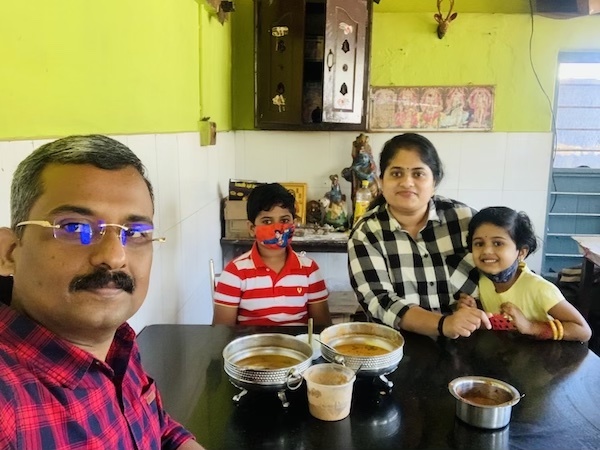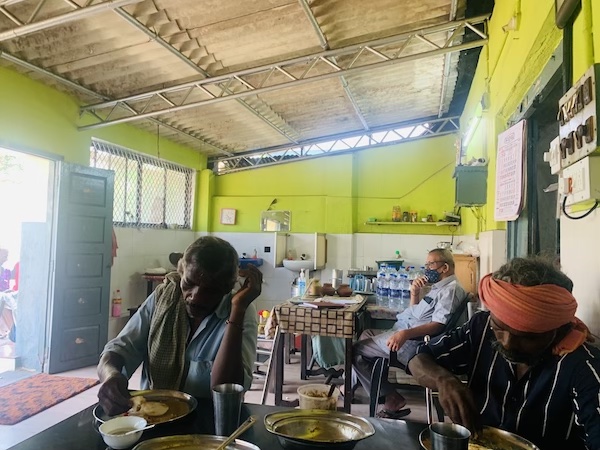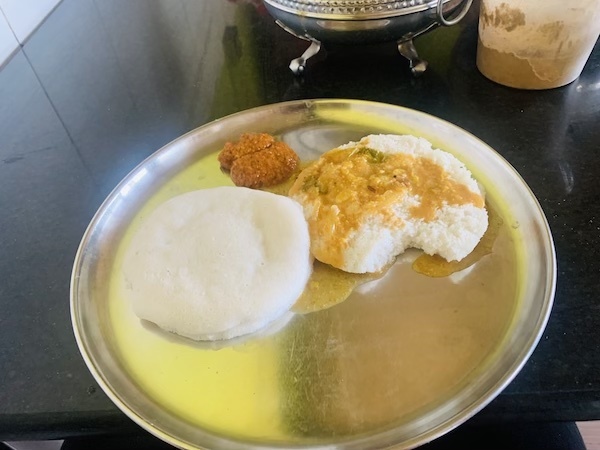 We were hungry enough to had tummy full of idly first and enquired about the preparation of this idly. The owner took us to the kitchen where his mother is the main chef with three helpers. They were busy making the idly and we could understand the idly making continues till noon and they used to get bulk orders too. Even though we could understand the process involved, they would have not told us the secret ingredients used.
Before leaving, we had one more round of idly with the special chutney and took 4 idly parcel for mother. Even though my mother is not a foodie like us, I though of giving her a hang of Ramassery idly 🙂
The Krishnan chettan, who served us idly was so loving and was handling everyone who comes in and we could see a descent rush through out our stay at the restaurant.
I did not forget to collect contact number of the owner which is +91 92493 50768 – Saraswathy Ramassery Idly.
From Ramassery we moved towards Palakkad and took a turn towards north from Palakkad, our idea was to visit Silent Valley National park. Fortunately we called to national park and could understand that we need to do prior booking before reaching and should reach before 1 as the jeep for national park visit is available only up to 1 Noon. From the telephonic conversation we could understand that a Jeep charges 3500/- per jeep to go inside the park and will be having 3-4hrs ride inside the National park. As we were late we decided to go to park next time with pre-booking. Expect a blog once I visit the place
Now, before moving to Attappadi we visited Kanjippuzha dam which is on the way.
Kanjippuzha Dam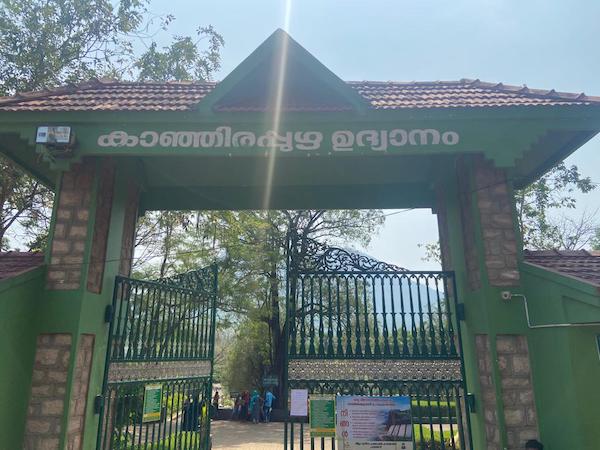 This Dam has a park which children enjoyed and by 1.30 we moved out of this park and moved towards Attappadi. The staff at Kanjippuzha dam was friendly enough to explain us how to go to Attappadi.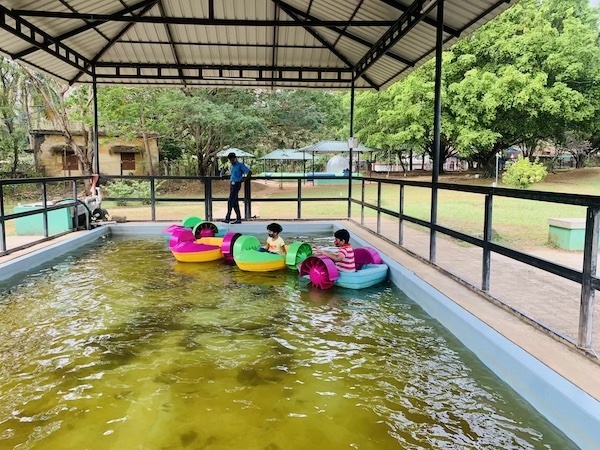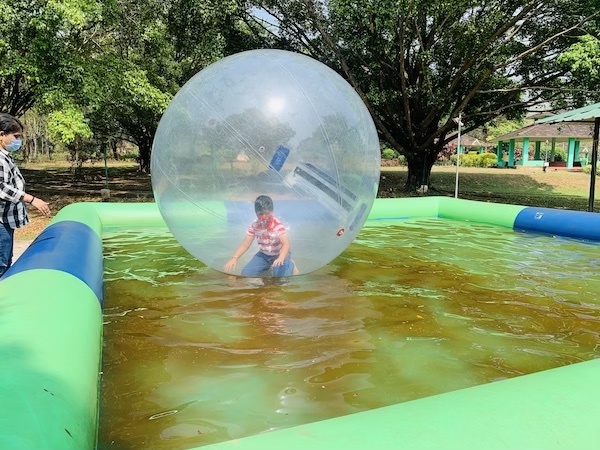 Attappadi
The route towards Attappadi was not so good but we moved on towards check post. After check post it is Attappadi and our idea was to understand the geography as well to have a feel of the place. We wanted to view Narasimukku, a view point at Attappadi where movie shootings are being done and move towards Anakkatti check post to enter Coimbatore. A good drive through forest area and after around 10km, we reach a place named Mukkali from where silent valley is towards left and Anakkatti is towards right. We could spot monkeys and peacock on the way.
We had our lunch at a small shop, Bamboo Restaurent at Mukkali. Run by a chechy and family they served us lunch with love. Fish fry, fish curry, chicken fry were yummy and we enjoyed the food and moved ahead.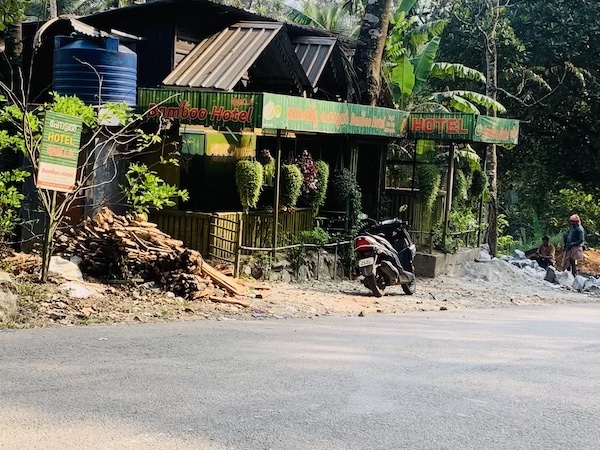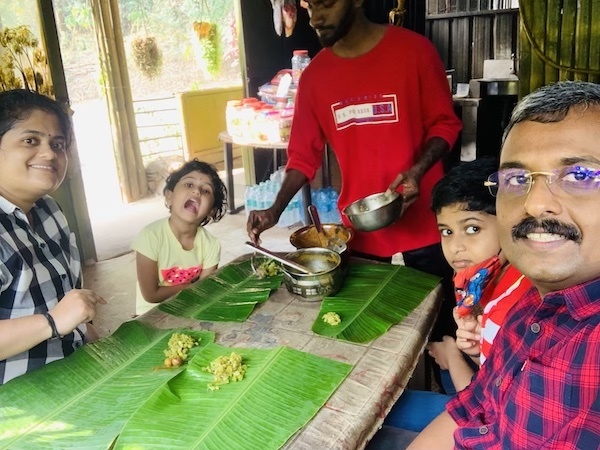 Narasimukku view point
To reach Narasimukku we have to take a left turn after 15km from Mukkali, at a place named Agali and before Narasikummu a right turn to reach Narasimukku view point.
The place is good enough to for a trip and breeze is too good to enjoy an evening. Even though the road is not that great, its worth visiting and spend some time at the view point.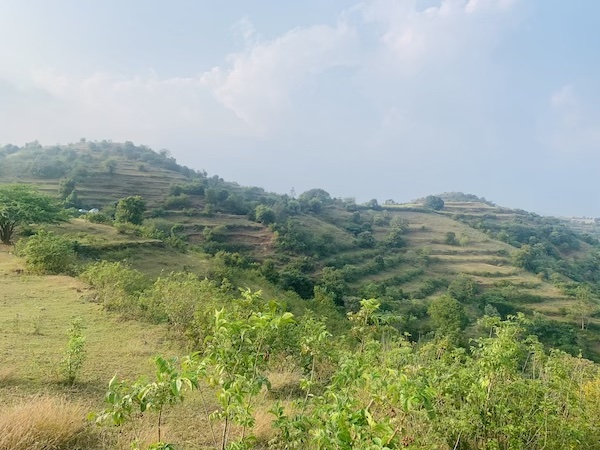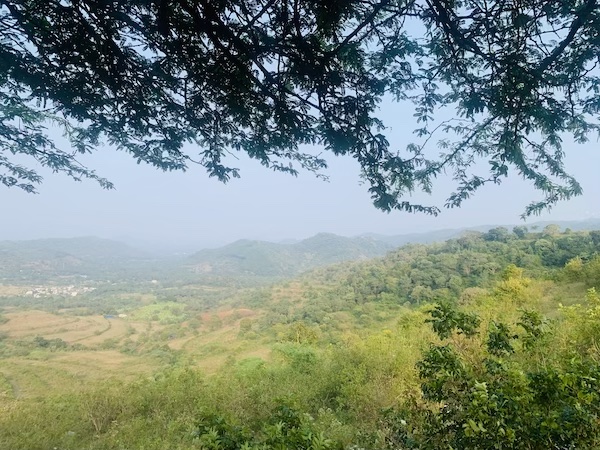 By the time it was around 5PM and we wanted to reach Anakkatti check post as early as possible. I rushed towards Anakkatti and we crossed check and reached Coimbatore by 8PM. The road condition was not good and we found traffic towards coimbatore which took most of our time during this travel
By 8, we reached Coimbatore Cochin highway and had our dinner at Adayar Anandabhavan where we took some time to rest and started towards home by 9PM.
The road condition towards Cochin was so good and we reached home by mid night, a good travel of 430km in our black XUV 500 in a single day.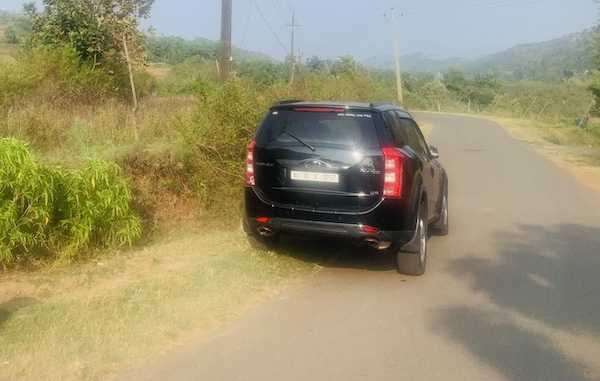 Ratheesh R. Nath | Managing Director | Paradise Holidays
www.paradise-kerala.com
+91 9947876214 | director@paradise-kerala.com