Wayanad conjures up incredible visions of ancient ruins, mesmerizing hills, mysterious caves, beckoning forests, thrilling wild-life sanctuaries and exotic legends. A noted place to visit in Wayanad is the beautiful Chembra Peak, because it offers glimpses of stunning, bewitching views of pristine nature. Seeped in history and culture, there are a number of places to visit in Wayanad, so it would be advisable to remain at the destination for at least 2-3 days for an enjoyable stay. Cottages in Wayanad are worth staying too.
Here are some great places to stay at Wayanad
1. Himadri Retreat Wayanad – A Luxury Cottage that Fits Your Pocket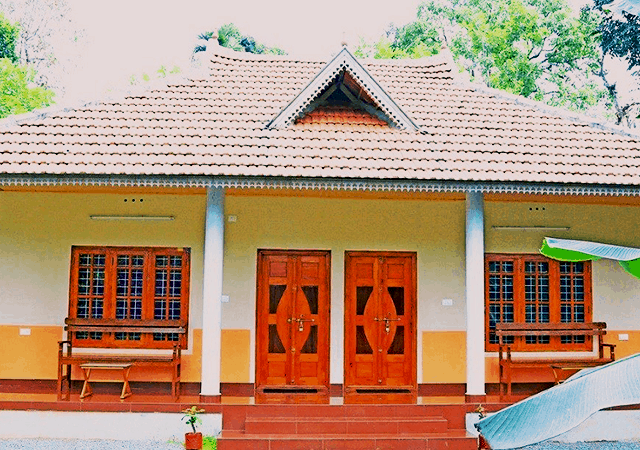 Image Credit: himadriretreat.com
If you are looking for a luxurious stay at Wayanad, Himadri Retreat Cottages in Wayanad would fit in well with your needs. Not only are the rooms designed to satisfy your every need and comfort, you can also make the best use of the facilities like Ayurveda massages, guided tours, campfires and other entertainment options at the cottage. The cottage is within a plantation, so you can enjoy all the flavors of nature, with all its beautiful sounds.
2. Rest in Nature Resort – A Nest in Nature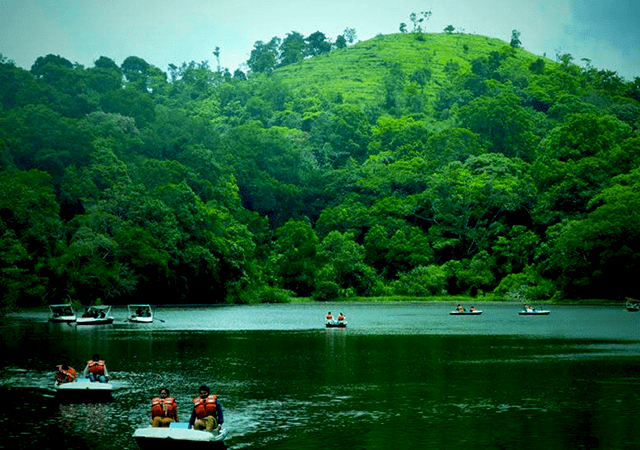 Image Credit: restinnatureresort.com
Rest in Nature Resort calls itself a paradise for honeymooners, and it's a dream for families as the fun never ends. Enjoy pristine nature in its best form, where the ragged rocks and the dreamy clouds join in a rendezvous from time to time. There are beautiful trails that would take you to dimly veiled waterfalls and verdant valleys where you can enjoy the bounties of nature.
3. The Summer Villa – The Perfect Escapade for Honeymooners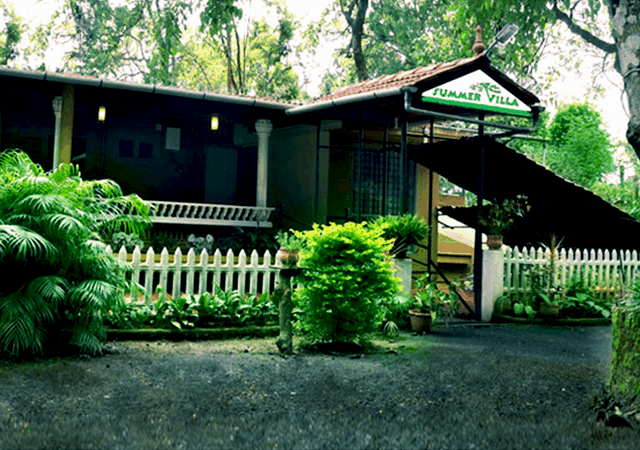 Image Credit: thesummervillawayanad.com
The Summer Villa in Wayanad is the ideal hideout for couples starting their life together. They can wake up to the sound of birds, breathe in the fresh smells and sounds of nature, and enjoy their coffee sitting in the traditional sit-out that's the hallmark of this cottage. You can also treat your mind and body to a rejuvenating massage at their Ayurvedic spa.
4. Tharavad Homestay – For a Splendid Homely Stay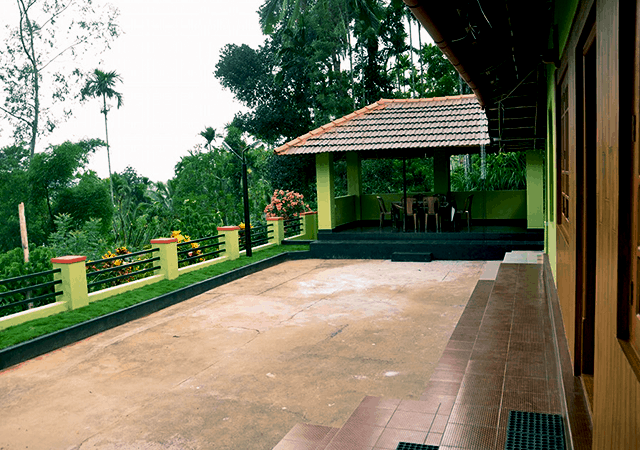 Image Credit: Tharavad-heritage-homestay-Wayanad
How about staying at a place where you can enjoy the perfect ambience of a traditional Kerala house? It's peaceful and calm, just what you would need for a fulfilling weekend stay.
5. Pappy's Nest – Stay in a Spellbound Wonder
Image Credit: pappysnest.com
Pappy's Nest is located on 12.5 acres of farmland, and offers the best rates in terms of boarding and food. Additionally, you can enjoy fishing, stay in the tree-house, and indulge in other adventurous activities. The Kerala-style cottages stir up old memories of an era when the land was seeped in affluence.
6. Coffee Country Resort – Enjoy Dollops of Luxury
Image Credit: thecoffeecountyresort.business.site
Enjoy lazy evenings in the abode of luxury and Mother Nature when you are at Coffee County Resort. Situated among coffee and pepper plantations, the resort gives you enticing glimpses of the indigenous flora and fauna. You also get a peek into the untamed wilderness beyond, and you can truly enjoy a fulfilling stay at the amazing cottages. The highlight of this resort is the plantation safari, so don't miss it.
7. George's Cottage – Rustic Beauty Intermingled with Nature
Image Credit: Georges-Cottage
Located in the stunning village of Bavali, this 4.5-acre plantation is a must stay place, with nature at its pristine best. You can stay in cottages with fully equipped kitchens and single bedrooms, hire bicycles to explore the village and nearby areas and use the netted court to have a game of badminton. The Kabani River is just 200 meters away.
8. Casacolonica – An Eco-Friendly Abode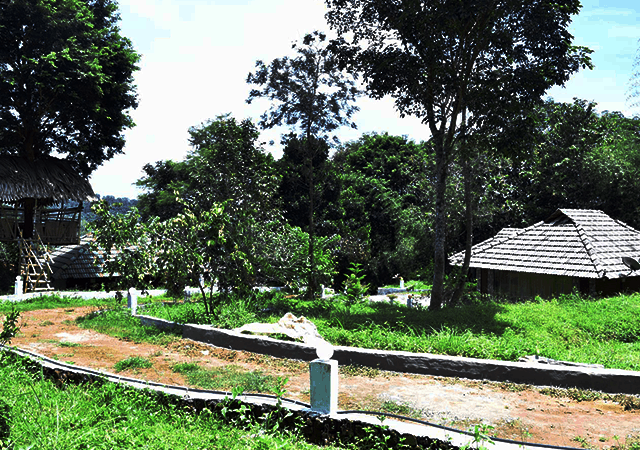 Image Credit: casacolonica.in
Casacolonica, near Kuruva Island, is situated on the banks of Kabani River, and tucked away in the very lap of Mother Nature. Being an eco-friendly resort, you can enjoy a serene world where everything that belongs to nature is respected and protected. Flanked by acres of coffee and tea plantations, a stay here would be romantic, aromatic and thoroughly pleasurable.
9. Vythiri Village – For a fab and Luxurious Stay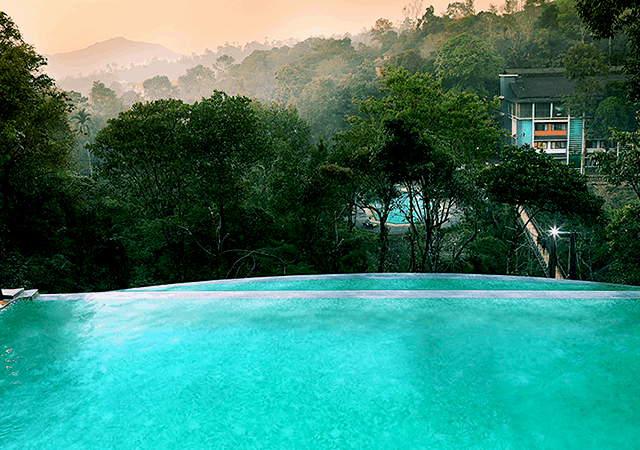 Image Credit: vythirivillage.com
Vythiri Village is one of the most popular resorts in Wayanad, and they have cottages of different types for a memorable stay. It is the best place to discover Wayanad in its most beautiful form. You can indulge in various adventurous activities including cycling, trekking and trail walking. Name it, and you can enjoy it at Vythiri.
10. Le Village Holiday Apartments – To Capture the Enthralling Beauty of Wayanad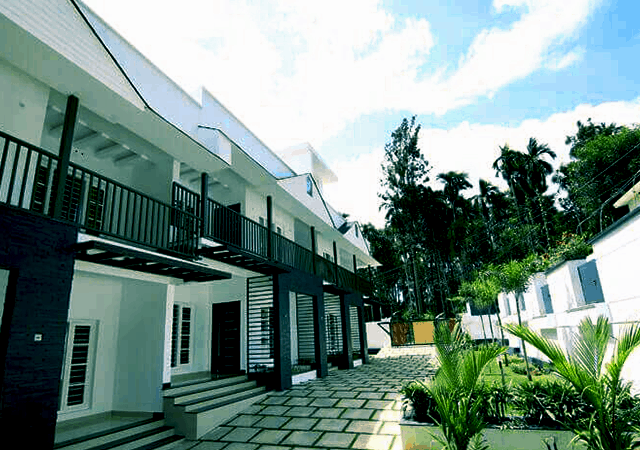 Image Credit: levillagio.com
If you are looking for the perfect spot to capture the essence of Wayanad, head to Le Village Holiday Apartments. The rooms are uniquely and beautifully designed and cater to the interests of discerning travellers. The place is so quiet and serene that you can sit down for meditation and feel one with nature.
Closing Thoughts
While you're enjoying your stay at Wayanad, there are a few places you can't miss: Banasura Sagar Dam (largest and biggest earth dam in India), Tholpetty and Muthanga Wildlife Sanctuaries, Edakkal caves (UNESCO World Heritage Site), Pakshipathalam (the bird watcher's paradise), Chembra Peak and Neelimala View Point (trekking), Thirunelly Temple, Muniyaras and Pazhassiraja Tomb.
Are you all set to visit one of the beautiful places in the world?
If you like this post, please share!!