Exploring Kerala: A Comprehensive Guide to the Top 25 Kerala Tour Package Destinations
Kerala, situated on the Malabar Coast of southern India, is a treasure trove of natural beauty, diverse culture, and rich heritage. Renowned as "God's Own Country," Kerala attracts millions of tourists from around the world with its enchanting landscapes, pristine backwaters, palm-fringed beaches, lush tea and spice plantations, and vibrant festivals. To explore this captivating state to the fullest, numerous tour packages are available, catering to the diverse interests of travelers. In this article, we will delve into the top 25 Kerala tour package destinations, highlighting the key attractions, cultural experiences, and unique aspects of each place.
Thenmala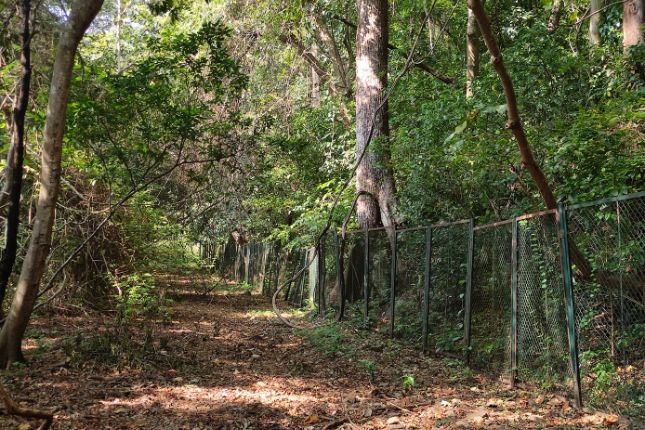 Located in the Kollam district of Kerala, Thenmala is a unique eco-tourism destination that offers a harmonious blend of nature, adventure, and cultural experiences. Surrounded by dense forests and rolling hills, Thenmala is famous for its pristine dam, boating facilities, and mesmerizing Butterfly Safari Park. Visitors can explore the area by taking a walk on the elevated Hanging Bridge, which provides stunning views of the surroundings. With its eco-friendly initiatives, serene ambiance, and opportunities for adventure activities like trekking and rock climbing, Thenmala promises a refreshing and immersive experience for travelers seeking a close connection with nature.
Vagamon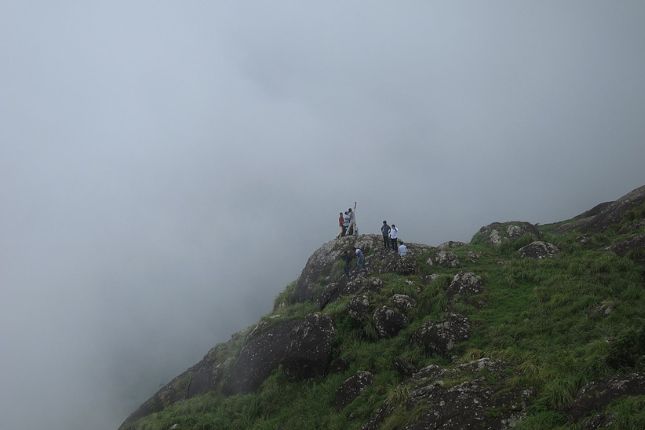 Nestled amidst the verdant Western Ghats, Vagamon is a serene hill station that exudes tranquility and natural beauty. Often referred to as the "Scotland of Asia," Vagamon offers breathtaking landscapes with rolling meadows, mist-covered valleys, and dense pine forests. Travelers can immerse themselves in the serene atmosphere, go trekking to explore the hidden trails and indulge in thrilling activities like paragliding. The Vagamon Meadows, Thangal Para, and Kurisumala are popular attractions that offer panoramic views and a sense of serenity. Whether it's the soothing climate, stunning vistas, or adventurous pursuits, Vagamon provides a rejuvenating escape from the chaos of everyday life.
Cherai Beach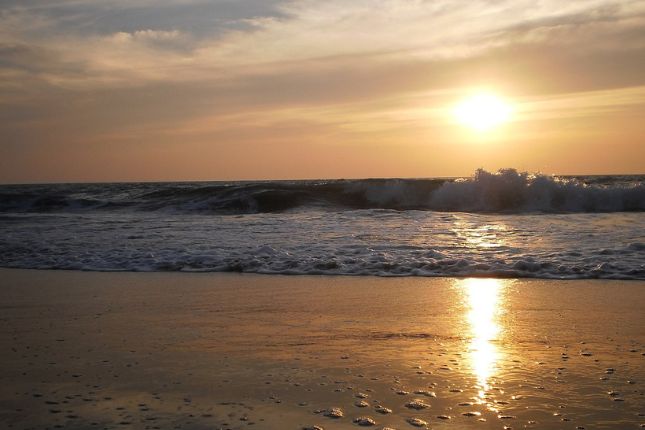 Located in the Ernakulam district, Cherai Beach is a picturesque coastal stretch that offers a delightful fusion of tranquil backwaters and the azure Arabian Sea. With its pristine golden sands and calm waters, Cherai Beach provides the perfect setting for sunbathing, swimming, and indulging in beachside activities. Visitors can also witness the unique phenomenon of the merging of backwaters and the sea at the nearby Azheekal Beach. The beach is adorned with coconut groves and lined with quaint shacks that offer delicious seafood delicacies. Cherai Beach is a popular destination for those seeking relaxation, natural beauty, and a tranquil seaside experience.
Ponmudi: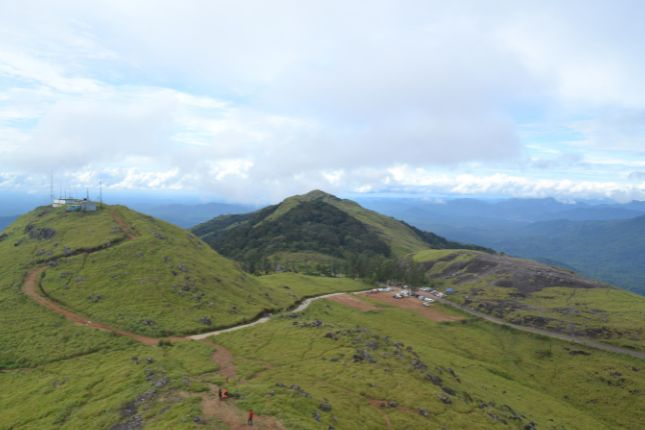 Tucked away in the Western Ghats, Ponmudi is a picturesque hill station that enchants visitors with its lush greenery, mist-clad peaks, and serpentine roads. The place is renowned for its pleasant climate throughout the year, making it a favored retreat for nature lovers. Trekking enthusiasts can explore the captivating trails that lead to the majestic Agasthyarkoodam Peak, while nature enthusiasts can enjoy leisurely walks amidst the captivating landscapes. Ponmudi is also home to the Peppara Wildlife Sanctuary, which houses a diverse range of flora and fauna. With its refreshing climate, breathtaking views, and tranquil ambiance, Ponmudi offers a rejuvenating escape in the lap of nature.
Malampuzha: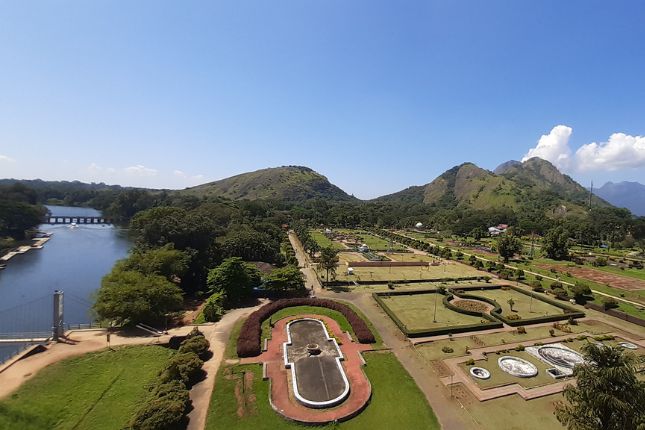 Situated near Palakkad, Malampuzha is a picturesque destination known for its enchanting gardens, serene reservoir, and magnificent dam. The Malampuzha Dam, built across the Bharathapuzha River, is a major attraction, offering boating facilities and panoramic views of the surrounding landscape. The sprawling Malampuzha Gardens feature beautifully landscaped lawns, a rock garden, and a ropeway that provides a bird's-eye view of the area. Visitors can also explore Fantasy Park, an amusement park offering thrilling rides and entertainment. With its tranquil surroundings, well-manicured gardens, and recreational options, Malampuzha is a perfect getaway for families and nature enthusiasts.
Nelliyampathy: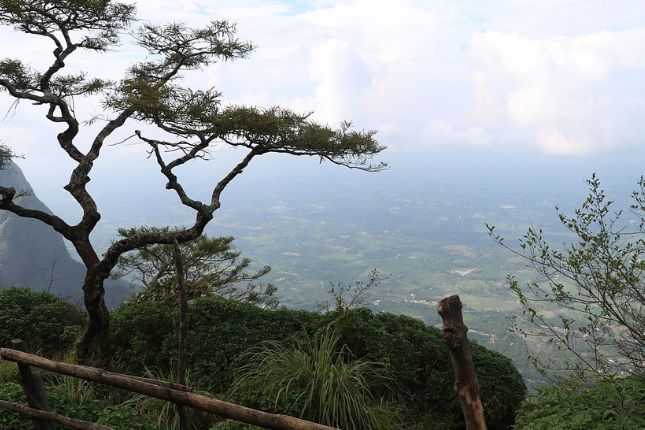 Located in the Palakkad district, Nelliyampathy is a hidden gem nestled amidst the misty Western Ghats. The destination is blessed with breathtaking landscapes, tea and coffee plantations, and picturesque viewpoints. Travelers can embark on scenic drives along the winding roads, explore the aromatic plantations, and soak in panoramic vistas from viewpoints like Seetharkundu and Kesavanpara. Trekking enthusiasts can conquer the hills and valleys, while nature lovers can spot exotic bird species and wildlife in the dense forests. Nelliyampathy offers a serene and off-the-beaten-path experience, making it an ideal retreat for those seeking tranquility and natural beauty.
Idukki: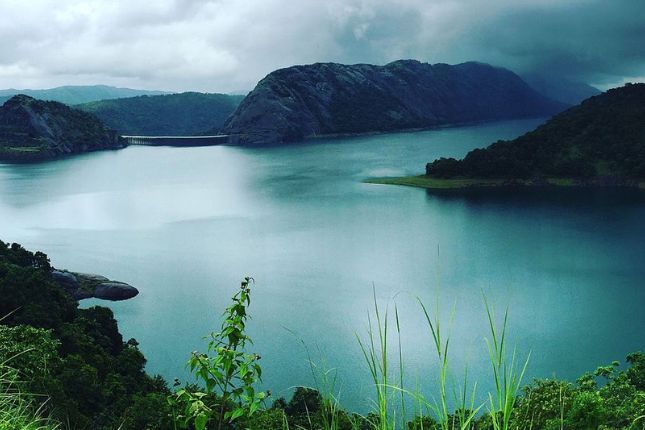 Idukki, a district nestled in the Western Ghats, is a paradise for nature lovers and adventure enthusiasts. With its vast expanse of lush green forests, glistening water bodies, and majestic mountains, Idukki is a treasure trove of natural beauty. The district is home to attractions like the Idukki Arch Dam, which offers panoramic views of the reservoir and surrounding hills, and the Hill View Park, where visitors can relax amidst manicured gardens and enjoy breathtaking vistas. Adventure activities like trekking, paragliding, and wildlife safaris can be enjoyed in places like the Munnar hills and the Periyar Tiger Reserve. Idukki is a haven for those seeking an immersive experience in the lap of nature.
Kalpetta: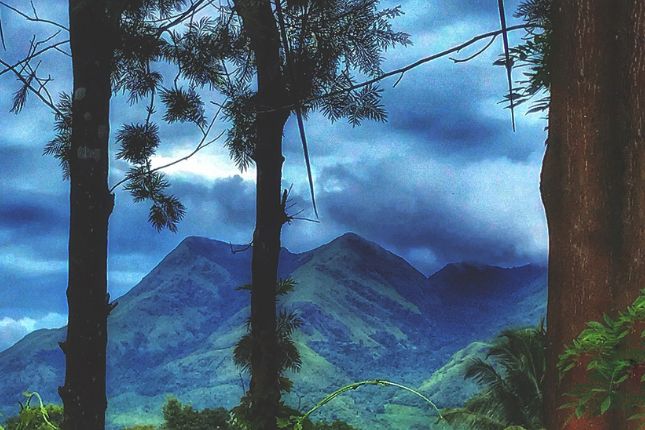 Nestled in the Wayanad district, Kalpetta is a charming town surrounded by verdant hills, tea plantations, and spice gardens. The city serves as the gateway to Wayanad and offers a delightful blend of natural beauty and cultural heritage. Visitors can explore the scenic landscapes, visit tea and coffee estates, and immerse themselves in the local tribal culture. The Chembra Peak, Banasura Sagar Dam, and Edakkal Caves are popular attractions that showcase the region's natural wonders and historical significance. With its pleasant climate, lush greenery, and tourist activities, Kalpetta is an ideal destination for nature enthusiasts and adventure seekers.
Silent Valley National Park:
Silent Valley National Park, located in the Palakkad district, is a pristine rainforest known for its rich biodiversity and untouched natural beauty. As the name suggests, the park maintains an aura of tranquility, allowing visitors to immerse themselves in the serenity of nature. The park is home to a wide array of flora and fauna, including endangered species like the lion-tailed macaque and the Nilgiri langur. Trekking through the dense forests, witnessing the gushing waterfalls, and exploring the diverse ecosystems are some of the activities that visitors can enjoy in this ecologically significant park.
Athirapally Waterfalls:
Athirapally Waterfalls, often referred to as the "Niagara Falls of India," is a majestic cascade situated on the Chalakudy River. The waterfall plunges from a height of approximately 80 feet, surrounded by lush green forests and rocks. The sight of the gushing water amidst the pristine natural surroundings is a treat to behold. The area around the waterfall is also home to diverse wildlife, making it a favorite spot for nature enthusiasts and birdwatchers. The Athirapally Waterfalls have also been featured in several movies, adding to its charm and popularity as a tourist attraction in Kerala.
Munnar
Nestled in the Western Ghats, Munnar is a hill station renowned for its sprawling tea gardens, mist-covered hills, and breathtaking viewpoints. Visitors can enjoy trekking, tea tasting, and exploring the Eravikulam National Park.
Alleppey
Alleppey, also known as Alappuzha, is famous for its serene backwaters, houseboat cruises, and picturesque canals. A trip to Alleppey is incomplete without experiencing the traditional Kerala houseboat stay.
Kumarakom
Situated on the banks of Vembanad Lake, Kumarakom offers a tranquil retreat amidst its beautiful backwaters and bird sanctuaries. Visitors can indulge in boating, fishing, and exploring the renowned Kumarakom Bird Sanctuary.
Kochi
Kochi, the commercial capital of Kerala, showcases a unique blend of colonial history and modernity. The city boasts landmarks like Fort Kochi, the Chinese fishing nets, St. Francis Church, and the Mattancherry Palace.
Wayanad
Wayanad, a nature lover's paradise, is famous for its lush green landscapes, waterfalls, wildlife sanctuaries, and tribal villages. Trekking to Chembra Peak and visiting the Edakkal Caves are popular activities in Wayanad.
Thekkady
Thekkady is home to the Periyar National Park, renowned for its diverse wildlife, including elephants, tigers, and endemic bird species. A boat safari on Periyar Lake offers a chance to spot these magnificent creatures in their natural habitat.
Varkala
Varkala is a laid-back coastal town known for its pristine beaches, scenic cliffs, and the ancient Janardanaswamy Temple. The famous Papanasam Beach and the Sivagiri Mutt are must-visit attractions in Varkala.
Kovalam
Kovalam is a popular beach destination, featuring three crescent-shaped beaches and a lighthouse. The beaches offer opportunities for sunbathing, swimming, and indulging in Ayurvedic massages.
Poovar
Located at the southern tip of Kerala, Poovar is a tranquil village known for its backwaters, golden beaches, and the Neyyar Wildlife Sanctuary. Visitors can enjoy boating, canoeing, and exploring the mangrove forests.
Bekal
Bekal is renowned for its historic Bekal Fort, which offers panoramic views of the Arabian Sea. The nearby Bekal Beach and the Chandragiri Fort are additional attractions that showcase the region's rich heritage.
Thrissur
Thrissur, also known as the Cultural Capital of Kerala, is famous for its vibrant festivals, especially the Thrissur Pooram. The Vadakkunnathan Temple, Thrissur Zoo, and Athirapally Waterfalls are other popular sites.
Kozhikode
Kozhikode, formerly known as Calicut, is steeped in history and is a hub of trade and commerce. Visitors can explore historic sites like Kappad Beach, Kozhikode Beach, and the Pazhassiraja Museum.
Guruvayur
Guruvayur is a significant pilgrimage center for Hindus, housing the famous Guruvayur Sri Krishna Temple. The temple attracts devotees from far and wide, who come to seek blessings and witness the temple rituals.
Palakkad
Palakkad, known as the Gateway to Kerala, is renowned for its ancient forts, temples, and picturesque landscapes. The Palakkad Fort, Malampuzha Dam, and Silent Valley National Park are key attractions in this region.
Kannur
Kannur offers a glimpse into Kerala's traditional art forms, Theyyam and Kalaripayattu. The pristine beaches of Kannur, such as Payyambalam Beach and Muzhappilangad Beach, are also popular among tourists.
These are just a few of the many Kerala tour package destinations that are available. With so many different Kerala tour package destinations to choose from, you are sure to find the perfect one for your needs. There is something for everyone in Kerala, so you are sure to have a memorable trip. When choosing a Kerala tour package, it is important to consider your interests and budget.
Once you have chosen a Kerala tour package, you can start planning your trip. You may also want to book any activities that you want to do, such as boat rides, hikes, or safaris.
Conclusion
Kerala, with its diverse attractions and unique cultural experiences, stands as a testament to its title as "God's Own Country." This article provided an overview of the top 25 Kerala tour package destinations, showcasing the enchanting beauty of each place. From the mist-covered hills of Munnar to the tranquil backwaters of Alleppey, Kerala has something to offer every traveler. Whether one seeks adventure, relaxation, or cultural exploration, Kerala tour packages provide a gateway to an unforgettable experience. So, pack your bags, embrace the serenity, and embark on a journey to discover the magical land of Kerala.