Fascinating Landmarks That Put Kerala On The Tourism Map
The gorgeous state of Kerala has been a major contributor to India's culture and tradition. Kerala has been home to several Dravidian dynasties and a number of colonial powers that left their indelible mark on its bosom. The mark could be in the form of museums, ancient buildings, forts, palaces, temples, churches, and other buildings boasting of architectural alacrity. In this article, we will go through some of the most fascinating Landmarks of Kerala for which this destination is famous.
Kerala is a treasure trove when you look at the landmarks, and history buffs and archaeological enthusiasts zoom in whenever something 'new from the past' is discovered.
1. Ramakkal Caves, Thekkady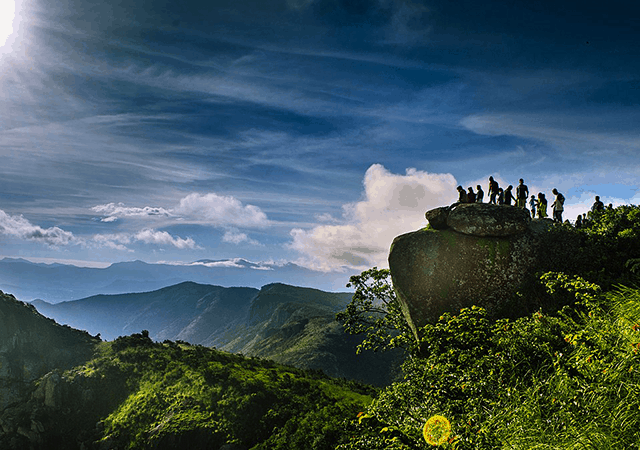 Image by Arshad.ka5 via Wikimedia
Ramakkalmedu point and Ramakkal caves at Nedumkandam in Thekkady is a beautiful place to visit, and the stone statue of "Kuravan and Kurathi" is awesome. It is believed that Lord Ram climbed these rocks to look for Sita after Ravan abducted her. This is another In this article, we will go through some of the most fascinating Landmarks of Kerala.
2. Vadakkumnnathan Temple, Thrissur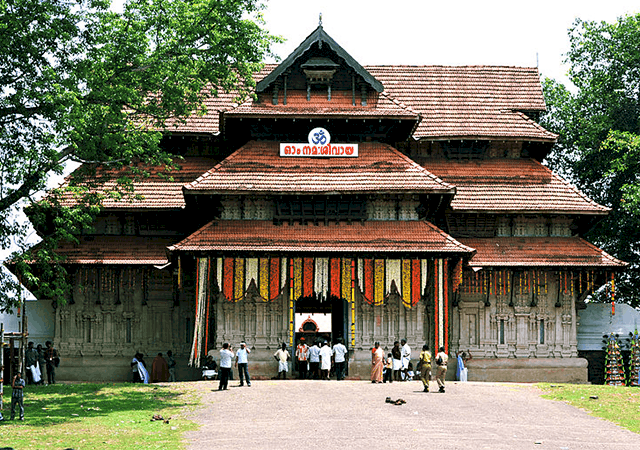 Image by Mullookkaaran via Wikimedia
Vadakkumnnathan Temple in Thrissur is not just one of the most important landmarks in the state, but it is also one of the center points during the Pooram festival held every year in summer. The belief is that it was Lord Parasuram, an incarnation of Lord Vishnu who built the temple in honor of Lord Siva.
3. Bekal Fort, Kasargode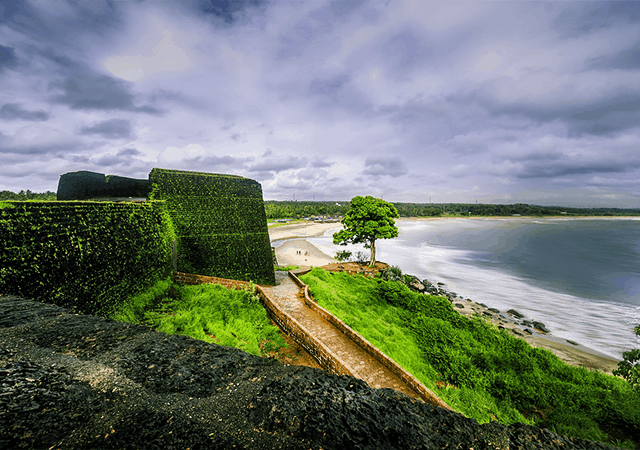 Bekal Fort is an important landmark and the belief is that Tipu Sultan built it. Another belief is that Sivappa Nayaka of Keladi built it in 1650 AD. The largest fort in Kerala, it was an important watchpoint for the rulers of the ancient Kadampa dynasty, Vijayanagar Empire and British East India company.
4. Sree Guruvayoorappan Temple, Thrissur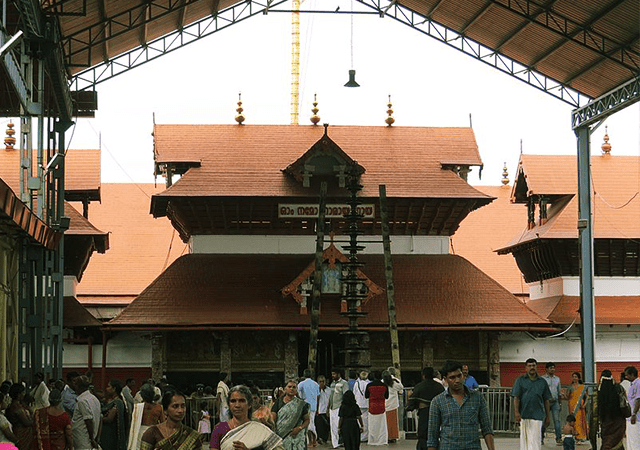 Image by Vinayaraj via Wikimedia
A Hindu temple dedicated to Lord Krishna, you can see a number of pilgrims all days of the year at the Sree Guruvayoorappan Temple in Thrissur. It is one of the most revered of temples in Kerala and people instantly experience the positive vibrations as they enter the compound.
5. Birthplace of Adi Shankara, Ernakulam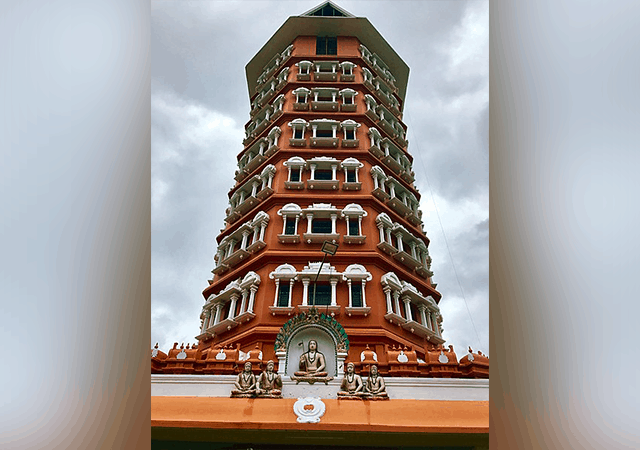 Image by Ms Sarah Welch via Wikimedia
Located in Kalady, Ernakulam, the birthplace of the famous Indian philosopher and theologian, Adi Shankara, attracts thousands of visitors every year. There is a crocodile ghat that you can visit, nearby.
6. St. Andrews Basilica, Alleppey – landmarks of Kerala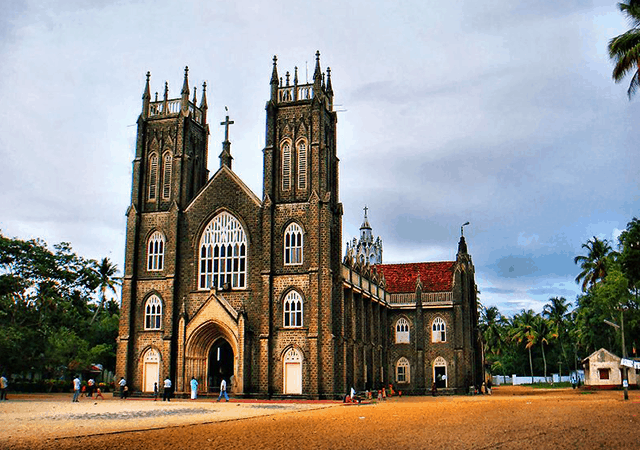 Image by Challiyil Eswaramangalath Vipin via Wikimedia
St. Andrews Basilica at Cherthala in Alleppey district is renowned to be the largest shrine of St. Sebastian in the world. Other attractions near this magnificent church are Marari Beach, Vaikom Mahadeva Temple and Mararikulam Beach.
7. Sree Padmanabhaswami Temple, Trivandrum – landmarks of Kerala
Image by Shishirdasika via Wikimedia
Bearing the impeccable fusion of Tamil and Kerala architecture, Sree Padmanabhaswami Temple in Trivandrum is one of the major points of interest for Kerala tourists. It is also one of the oldest temples in the country, and a marvel to watch. The huge idol of Lord Vishnu is definitely a jaw-dropper.
8. Jewish Synagogue, Kochi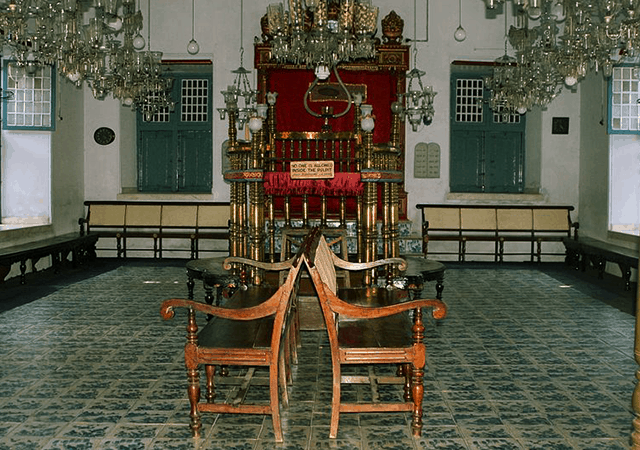 Image by Brian Snelson via Wikimedia
The Jewish Synagogue in Kochi is a beautiful landmark that you mustn't miss. It is the oldest existing synagogue in the country. The synagogue has many rare antiques you will enjoy observing. The building was destroyed by the Portuguese in 1662 and then rebuilt later.
9. Dutch Palace, Kochi – landmarks of Kerala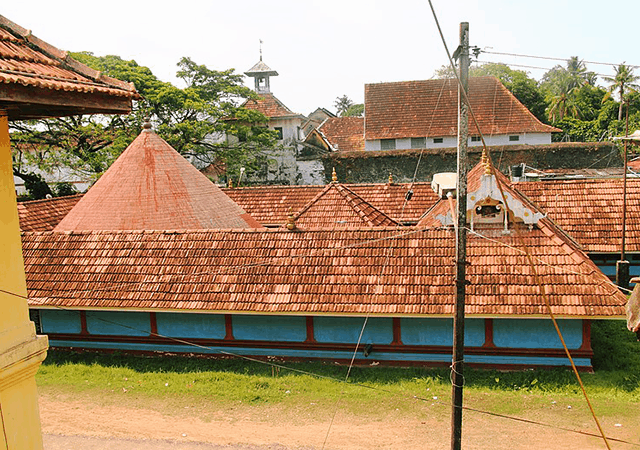 Image by Rabe! via Wikimedia
The Dutch Palace in Kochi is another landmarks of Kerala also known as the Mattancherry Palace, and it contains some great murals, temple, exhibits and portraits of the pre-colonial and colonial era.
10. St. Francis Church, Kochi landmarks of Kerala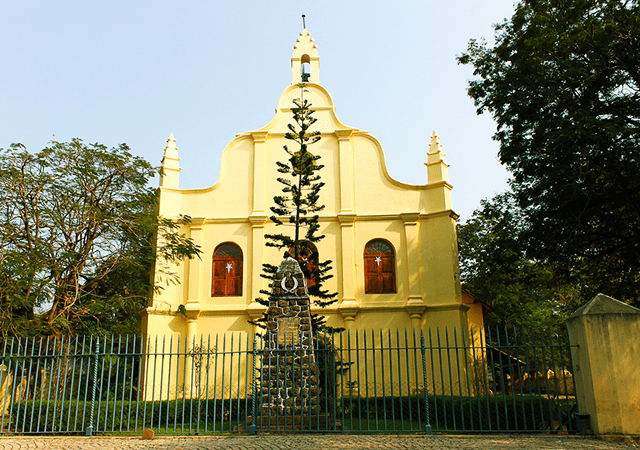 Image by Elroy Serrao via Flickr
St. Francis Church is one of the oldest churches in the country and is well known for its beautiful architecture. It is here that the body of the legendary explorer Vasco da Gama was laid to rest when he passed away.
11. Thalassery Fort, Kannur – landmarks of Kerala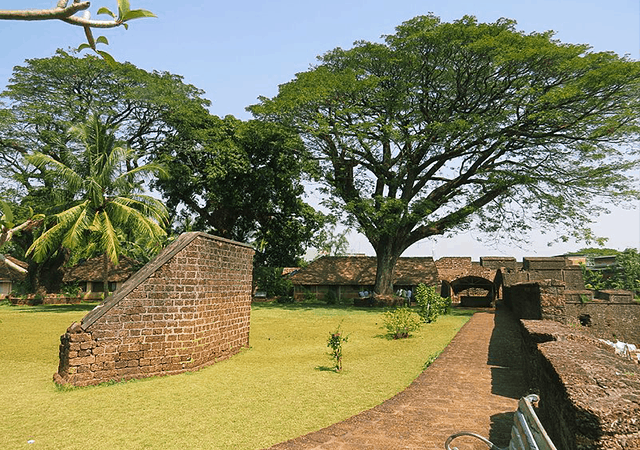 Image by Vinayaraj via Wikimedia
Thalassery in Kannur district is another landmarks of Kerala was one of the most important European trading centers during the time of the British. The fort is a beautiful monument built during the imperial rule and was used as a godown for cardamom, pepper and other spices. Thalassery Fort was where Arthur Wellesley planned his strategic move against Pazhassi Raja.
12. Krishnapuram Palace, Aleppey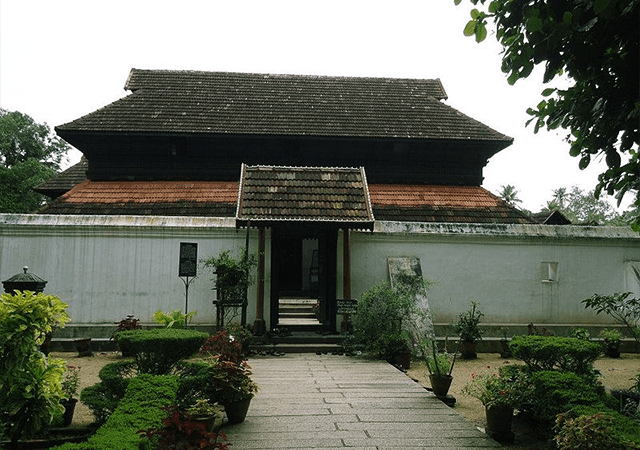 Image by Anaga elsa via Wikimedia
Krishnapuram Palace is one of the landmarks of Kerala popular palaces and museum in Kerala built during the 18th century by the Travancore king Anizham Thirunal Marthanda Varma. It is noted for its magnificent architecture, construction style and the incredible collection of murals. A noted mural at the palace is the massive mural of an elephant saluting Lord Vishnu, Gajendra Moksham.
13. Lulu Mall, Kochi – landmarks of Kerala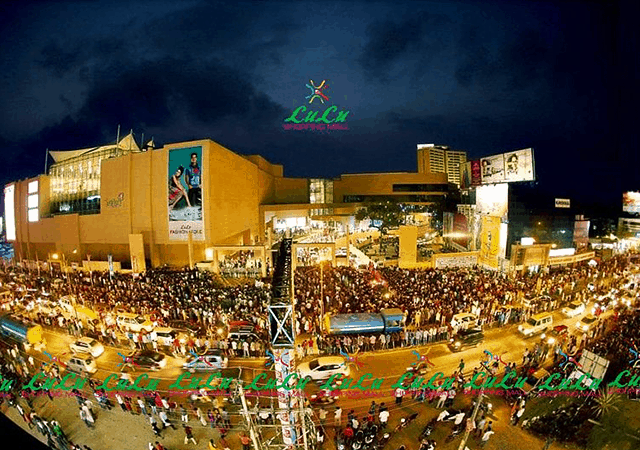 Image by TEMS.VT. via Wikimedia
Lulu Mall isn't a historical monument, a palace or a fort. But it will definitely go down in history as one of the largest shopping malls in Kerala in terms of total area. About 80,000 people visit the mall on a normal day, so you can expect the number to be exorbitantly high during the holiday seasons and weekends.
14. Sabarimala Dharmasastha Temple, Pathanamthitta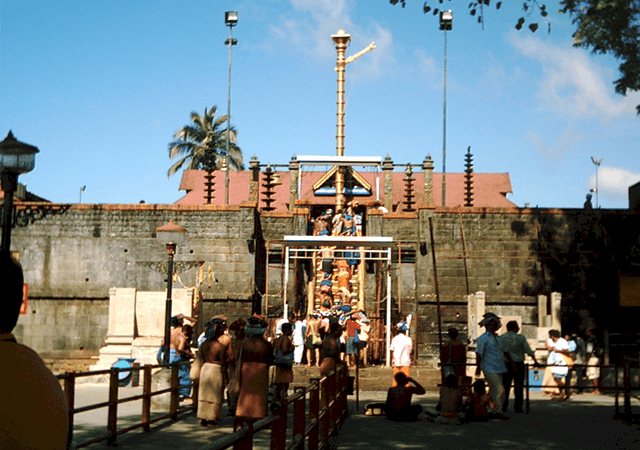 Image by Vinodh Pullot Chandrasekharan via Flickr
Built on a plateau of about 40 feet, Sabarimala Dharmasastha Temple in Pathanamthitta sees hundreds of thousands of ardent devotees of Lord Ayyappa every year. Set in the thick forest, traveling to the temple can be arduous, but definitely worth the effort.
Conclusion
Incredible isn't it? Kerala has so many beautiful places that you've yet to see and these landmarks are just starters.
If you like this article, please share!!!