Get a FREE Kerala Travel Guide!
Kerala is truly a traveler's paradise! It has something for everybody. Kerala Travel Guide provides you details of everything you need to know before planning Kerala tour.
Whether you want to laze around on a beach, hike up a hill, spend the night in a houseboat, stay in a tree house, visit various temple deities, or just simply soak in the sun, Kerala is just the place you need to visit.
We've put together a short informative guide to help you plan your next Kerala trip.
Kerala Travel Guide
Experience the Exotic Paradise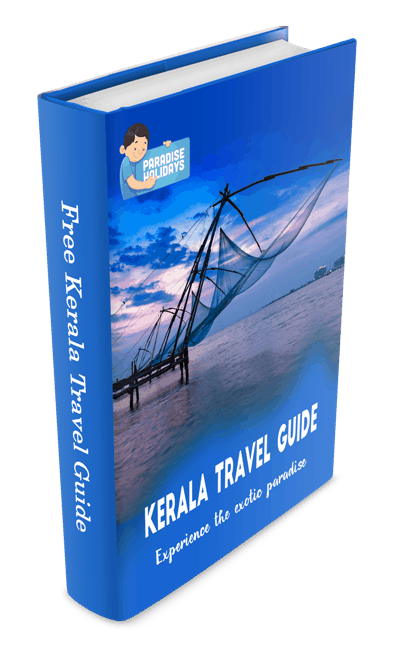 The Kerala Travel Guide is a digital eBook contains 70 pages of helpful information of everything Kerala has to offer.
Whether you're a first time visitor or a seasoned traveler, you'll find this guide handy in planning your trip.
Not only can you use it to map your entire tour, you can also save it on your smartphone or tablet and carry it with you during your trip.
We've listed all the best tourist destinations in Kerala along with authentic photographs. These tourist places are grouped according to their district, so once you decide to visit a district, you can plan to cover all the places you find interesting.
And here's the best part… This guide to Kerala tourism is 100% FREE! If you are planning to visit Kerala, this is a must read guide and need to follow the guidelines we mentioned. This helps in planning a hassle free trip  for you.
Yes, you read that right!