Gavi Eco Tourism Through Pathanamthitta Side
Gavi is the most famous and important tourist place in Pathanamthitta district. Gavi is located in the Seethathodu Panchayath in Pathanamthitta district, which is the largest Panchayath in Kerala, area wise.Tourists, especially from the cites, like the green and misty climate of Gavi which is not so common in other tourist places. Regular access to Gavi is through Idukki District, through Vandiperiyar near Kumali and under strict supervision by forest officials. The other way is through Pathanamthitta district through Angamoozhi check post. Gavi Eco Tourism is a must visit for any traveller.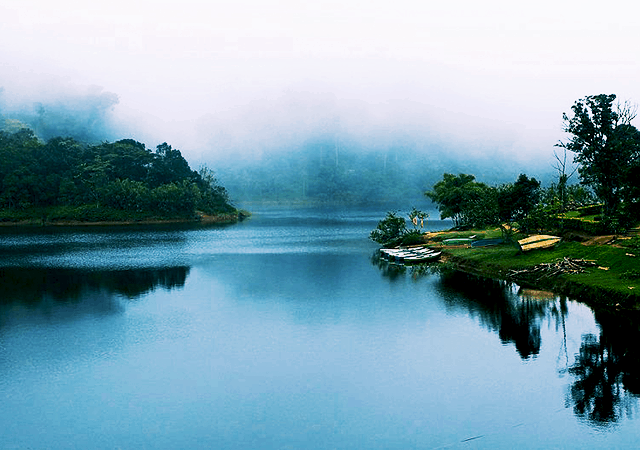 Gavi Eco Tourism is now a part of the Periyar Tiger Reserve and the place is rich in flora and fauna. If you'd love to have an outstanding trekking experience or if you wish to be left alone in the tranquil beauty of Mother Nature, Gavi is the perfect spot.
There are many pros for journeying through Pathanamthitta Dist.
65 km of travel through the green forest, instead of 18 through Vandiperiyar.
There are 5 dams for sightseeing and viewpoints on the way.
If lucky, almost all animals including tigers and leopards can be seen on the way.
Virtually no surveillance by forest officials.
On the way is the Moozhiyar hydroelectric project and dam of KSEB, which can be visited.
Although not permitted to enter the forest, there are accessible places where one can see inside of the forest.

The limitations for Gavi Eco Tourism
The total number of passes issued, permitting vehicles to enter the forest area, is strictly limited.
Have to reach the check post at Angamoozhy around 8 am to see early animals on the way.
The road is one-way for tourists coming with their own vehicles, and they'll have to go to Gavi and pass through it to Vandiperiyar.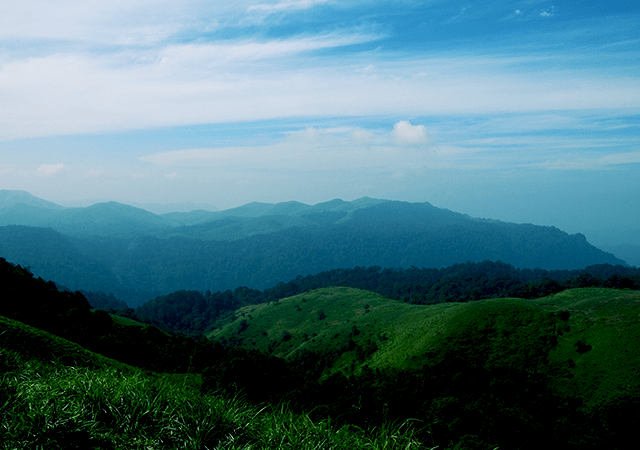 Remedies
We can arrange passes for your guests' vehicles.
The stay can be shifted to Pathanamthitta or Ranni, where convenience of stay up to 3-star is available.
If your guests wish to return from Gavi through Angamoozhy itself, vehicles of Seethathodu Panchayath resident's ownership, which will get two-way passes, can be arranged. Now the rates are Rs. 4000/- for to and fro journey for SUVs (5-seater), and Rs. 9000/- for 20-seater Travellers.
Passes for entry to the forest will cost Rs. 100/- per guest.
Gavi Eco Tourism offers several other activities other than trekking like, boating, Sabarimala viewpoint, Safari along the jungle roads, camping for those who want to experience the nightlife at Gavi, etc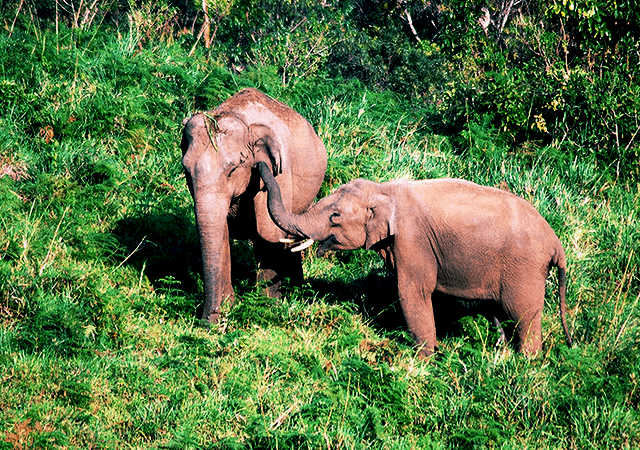 As usual at Gavi, boating is available for 1 hour. The charges are Rs. 75/-per guest. It will take a full day for the visit through Angamoozhy. If they'd like to return through Angamoozhy itself, guests have to leave Gavi before 4 pm from the check posts at Gavi.
Food is available at Gavi, but the variety is limited. Food can be carried to the forest for lunch, and variety food can be arranged through Kudumbasree at Angamoozhy. Carrying liquor to the forest is not possible and it is an offence.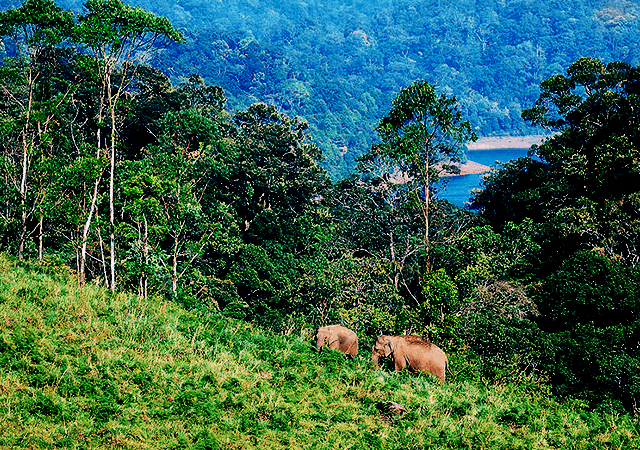 Lodging is available with the forest department at Gavi, If the guests would like to stay over, and it can be arranged. As the route is a forest road, vehicles like SUVs and Force Traveller are preferred. We can also arrange a guide if preferred.Also, any other conveniences required by guests can be arranged in Pathanamthitta district.
Gavi is bound to cast its spell on each and every visitor. It's a place that one should not miss in his/her lifetime.