How to Choose a Hotel for Your Kerala Tour Packages?
When planning a tour or vacation, one of the most crucial decisions you'll make is choosing the right hotel. The hotel you select can greatly impact your overall travel experience, affecting your comfort, safety, and enjoyment. To ensure a memorable and hassle-free trip, it's essential to consider various factors before finalizing your accommodation.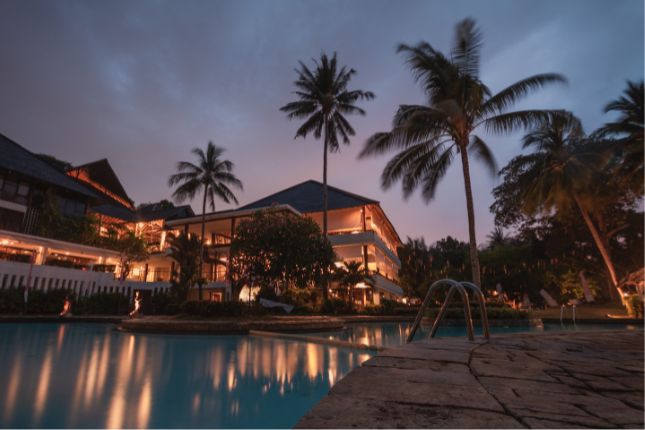 In this article, we will discuss how to choose a hotel for your Kerala tour packages, the disadvantages of a hotel without a website, the quality of hotels and rooms, safety aspects, food options, cleanliness, and other important considerations.
Book a Hotel As Per Your Needs
When selecting a hotel for a tour package with your family, it is important to remember that the star category and rate should not be the sole criteria to base your decision upon. While star ratings and prices can provide a general idea about a hotel's amenities and quality, they don't always reflect the true experience you and your family will have during your stay. It is crucial to consider other factors such as location, customer reviews, and the specific needs and preferences of your family members.
It is more important to focus on finding a hotel that aligns with your family's specific needs, such as family-friendly amenities, spacious rooms, or convenient access to attractions and activities. By prioritizing these factors over star category and rate, you can ensure a more enjoyable and memorable experience for your family during your tour.
Location and Choice of Hotel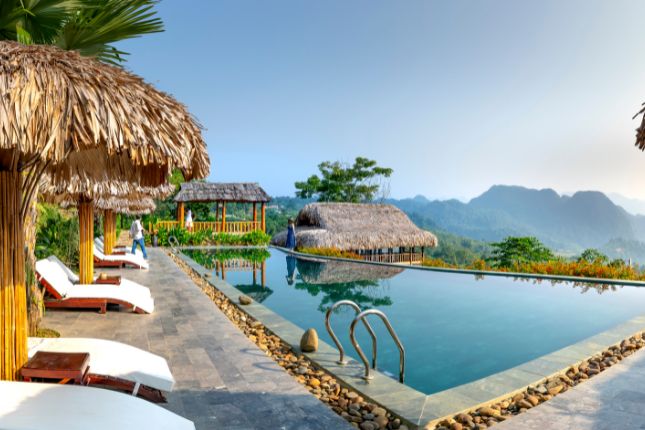 When selecting a hotel for your Kerala tour package, there are several factors to consider, such as location, amenities, and your specific preferences. If the hotel is a little away from the town, like in Munnar, it offers a serene and tranquil environment, making it an ideal choice for honeymooners or those who appreciate the beauty of nature. These hotels often provide breathtaking views of the surrounding landscapes and offer a peaceful retreat from bustling city life.
However, if quick access to shops and convenience is a priority for you, it would be better to stay in the town areas. These hotels are typically situated in the heart of the city, allowing easy access to various shopping centers, local attractions, and dining options. Ultimately, your choice should depend on whether you prefer a calm and quiet getaway or the convenience of city amenities during your tour.
Quality of the Hotels and Rooms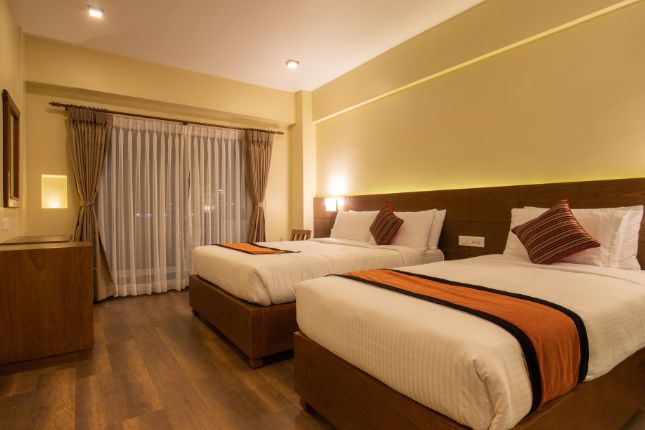 The quality of the hotel and its rooms should be a top priority when choosing accommodation for your Kerala tour packages. Consider factors such as ratings, guest reviews, and recommendations from trusted sources. Higher-rated hotels generally offer better services, well-maintained facilities, and comfortable rooms. Reading reviews from previous guests can provide insights into the overall experience, including the staff's hospitality, cleanliness, and amenities. Additionally, consider the location of the hotel and its proximity to tourist attractions or the areas you plan to visit during your tour.
Safety Aspects
Safety should never be compromised when selecting a hotel. Ensure that the hotel has adequate security measures in place, such as surveillance cameras, well-trained staff, and secure access to rooms. Check if the hotel is located in a safe neighborhood, especially if you plan to explore the area during the evenings. Look for hotels that offer 24/7 front desk services, as it provides peace of mind knowing that assistance is available whenever needed.
Food Options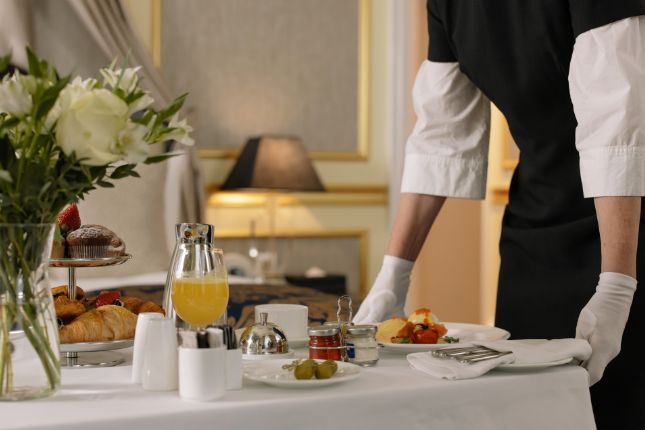 Food is an essential aspect of any travel experience, and the availability of quality dining options can greatly enhance your stay. Research the hotel's on-site restaurants, cafes, or room service offerings. Check if they cater to specific dietary preferences or restrictions. If you plan to explore local cuisine, consider the hotel's proximity to restaurants or street food vendors that offer authentic dining experiences.
Cleanliness and Hygiene
Cleanliness is a fundamental requirement for any hotel. Look for hotels that prioritize hygiene and regularly maintain their facilities. Online reviews and ratings can provide valuable insights into the hotel's cleanliness standards. Pay attention to comments regarding room cleanliness, bathroom conditions, and overall tidiness. A hotel with a solid reputation for cleanliness ensures a comfortable and pleasant stay.
Disadvantages of a Hotel without a Website
In today's digital age, having a website is a basic requirement for any reputable hotel. A hotel without a website raises a red flag, as it suggests a lack of professionalism and transparency. Without a website, it becomes challenging to gather information about the hotel's amenities, services, room types, and pricing. It also limits your ability to compare the hotel with other options, making it harder to make an informed decision. A well-designed website is an important tool that allows you to explore the hotel's offerings and make reservations conveniently.
Additional Considerations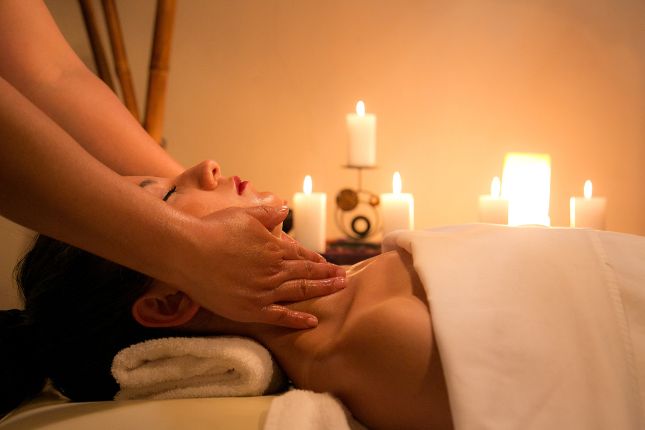 Consider other factors that may impact your stay, such as the availability of Wi-Fi, parking facilities, fitness centers, swimming pools, or spa services. These amenities can greatly enhance your experience and provide additional comfort during your trip. If you're traveling with family, check if the hotel offers child-friendly facilities or if they provide additional beds or cribs upon request.
Conclusion
In conclusion, choosing the right hotel for your Kerala tour packages requires careful consideration of several factors. Avoid hotels without websites, as they may lack transparency and professional standards. Focus on the quality of the hotel and its rooms, ensuring they align with your expectations and preferences. Prioritize safety by selecting a hotel with robust security measures. Consider the food options available, as well as the hotel's cleanliness and hygiene standards. By thoroughly evaluating these aspects, you can make an informed decision and enjoy a memorable and comfortable stay during your tour.