Bet You Didn't Know How these Kerala Towns Got their Names
When you sift through the sands of time, you can see a lot of interesting and unique things. And in a country as culturally diverse as India, there is no dearth of things you can be amazed at. In this article, we will be exploring the names of towns in Kerala and how they got their names. Get ready to glide through the kaleidoscope of time.
Exploring the Name "Kerala" and the Etymology Behind it
It would be interesting to start right at the root. There are some theories as to how Kerala got its name. One theory has it that the state was named after Keralian Thamboran, the ruler of an independent province in South India.
Another theory has it that Cherans once ruled this part of India, and they called it the "Cheralam". Eventually, Cheralam became Keralam. Some theories also point to a very early mention of Kerala as far as back to the Mauryan dynasty in the 3rd century BCE, on a rock inscription.
And there is yet another theory that says Kerala is called so because it is the "land of coconuts". Kera means coconuts, and Kerala has that in abundance!
Now, let's look at the other names.
1. Kodungallur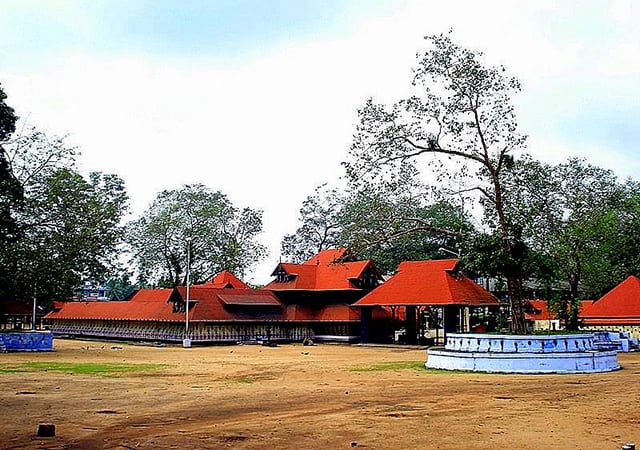 Image by  Aruna Radhakrishnan via Wikimedia
Kodungallur is a town in Thrissur, and there are so many claims to its original name. Some argue that Kodungallur was once Kodumkallur; some say that the name Kodumkollur was coined after the huge hen sacrifices that were made every year in the Meena Bharani festival, and eventually, that was how Kodungallur came into being.
2. Munnar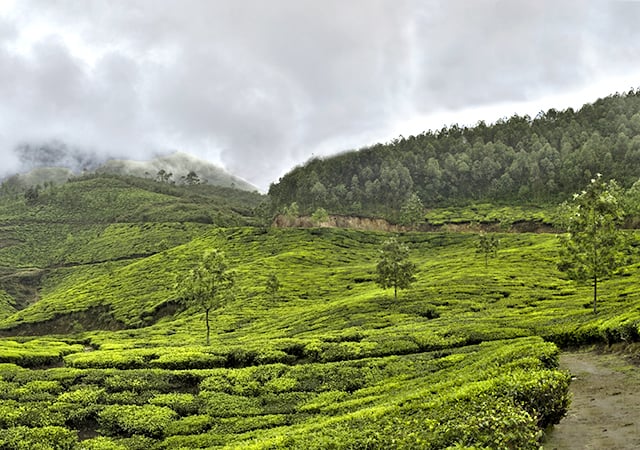 Munnar is one of the most famous tourist places in Kerala. But do you know how it got its name? Munnar has three mountain streams known as Kundala, Mudrapuzha, and Nallathanni. Streams are known as "Aaru" in the local language. Three is "Moonnu". Hence, the "land of three streams" came to be known as Munnar.
3. Thiruvananthapuram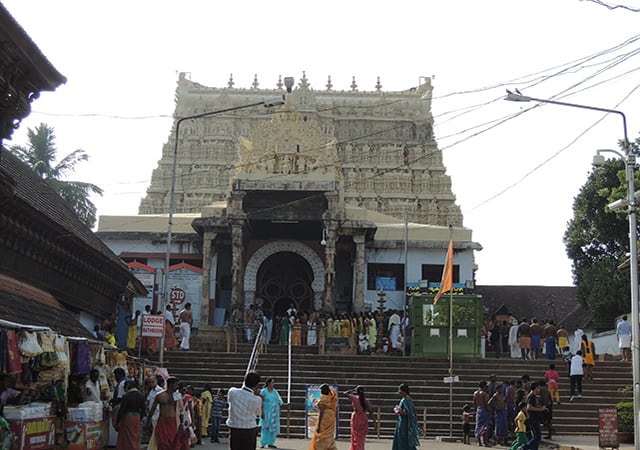 Image by Pilar Sáenz via Flickr
Thiruvananthapuram was the original name of the capital of Kerala. It was changed to Trivandrum during the British rule. Thiruvananthapuram means "The City of Lord Ananta" the thousand-headed serpent that supposedly resides in the Milky Way and atop whom Lord Vishnu lives.
4. Pathanamthitta as a Kerala Towns
Pathanamthitta is a popular city in Kerala because that is the main transport hub for people traveling to Sabarimala. This place became a town after 10 families came there and settled on the banks of Achenkovil River. And that's how the name also came into existence. Pathanam came from Pattanam, which means town.
5. Palakkad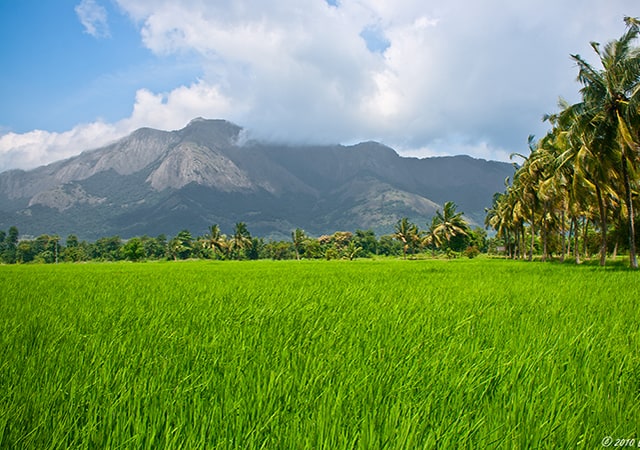 Image by Dinuraj K via Flickr
Pala in Palakkad of Kerala Towns means rocky and Nadu means dense forests. There are the Rocky Mountains in Palakkad and there are barren lands. The contrasting landscape of the city attracts people to the city. Another theory talks about the influence of the Jain community that settled in Palakkad. They conversed in the sacred language of Pali, making it Palighat.
And yet another theory says the term Palakkad came from the fragrant Pala trees that you can find in abundance in the city.
6. Thrissur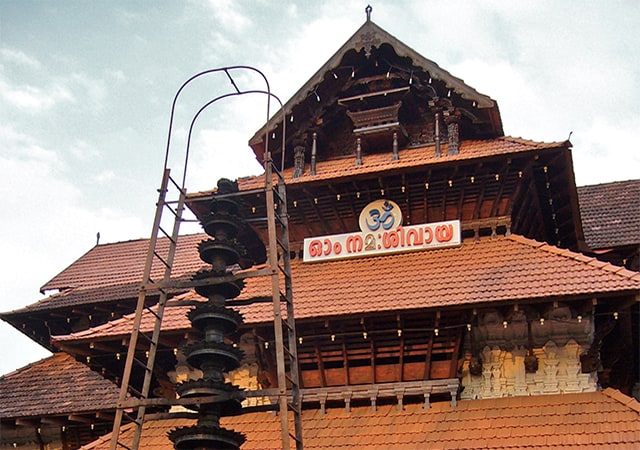 Image by Fif' via Flickr
Thrissur of Kerala Towns when expanded, becomes Thiru-Shiva-Perur, which means "The city where Lord Shiva resides". It could also mean the land where there are three Siva temples, Tri-Shiva-Peroor – Vadakkunnathan, Asokeswaram and Irattachira.
7. Angamaly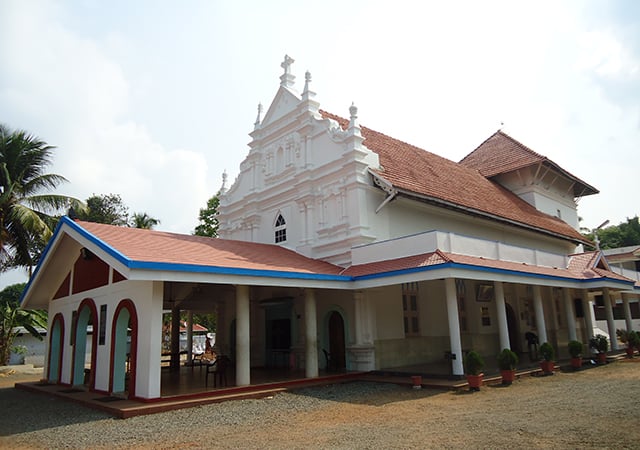 Image by Ranjithsiji via Wikimedia
Angam of  in the local language means "battles" and folklore suggest that duels were waged here in the past. The place was a mute witness to these duels, hence the name. Another theory says that Angamaly was derived from the name Akamaly, an inland port area because the place was once a port for inland transportation.
8. Kottayam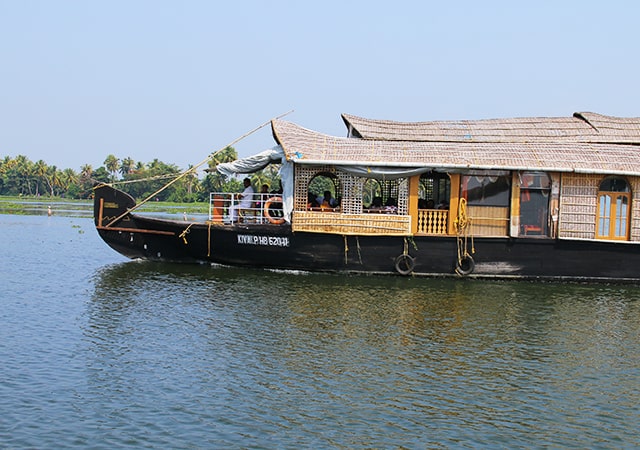 Image by via Anoop Joy Flickr
Kottayam is also a popular destination for tourists because of its rubber trees and aromatic spices. However, that has nothing to do with the name of the city. Kotta means fort and Akam is interior. So Kottayam means the interior of the fort. Kottayam had a number of forts and palaces in the past, but they were all destroyed by the Travancore ruler, Marthanda Varma. One dilapidated fort remains till date, and it tells you magnificent stories of a bygone era.
9. Mavelikkara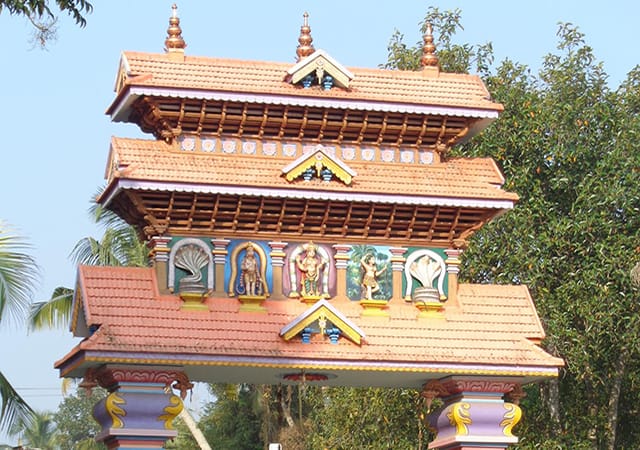 Image by Dvellakat via Wikimedia
Mavelikkara is one of the must-visit places in Alleppey district and is located on the banks of Achankovil river. Hence the name "kara" (banks of a river). Maveli is the famous mighty ruler, Mahabali who was pushed into the bowels of the Earth by Vamana, an incarnation of Lord Vishnu. According to legends, it was at this place that King Mahabali prostrated before Vamana and offered his head for the Lord to place his foot on.
10. Wayanad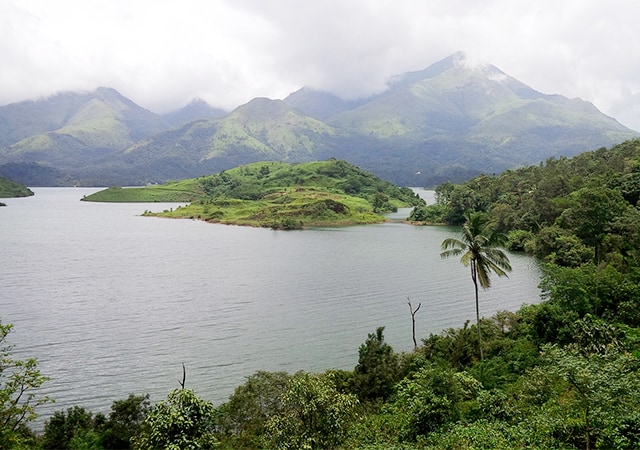 Image by MuhsinMohd via Wikimedia
Wayanad, like most of the other places in Kerala, is a combination of two words, Vayal and Naadu. Vayal means paddy field and Nadu means land. So Wayanad literally means "the land of paddy fields". Another interesting fact that has been unearthed in Wayanad points to evidence of settlements during the Neolithic Age. So that means, Wayanad had been inhabited for more than 3000 years.
Conclusion
Interesting, right? Kerala is an interesting city with several more stories to follow. After all, that's when you realize that you haven't heard them all.
If you like this post, please share!!!