Plan Honeymoon in Kerala – A Practical Guide
Do you Plan Honeymoon in Kerala? In this article, you'll find just the steps you need to take so you can have an unforgettable, fun-filled, romantic getaway for two.
If you are looking for itinerary for your Kerala honeymoon click here
First off, congratulations! We know planning for your wedding can be a stressful affair with all the myriad details that need to be taken care off. But once the wedding party is over, it is time for you and your better half to kick back and relax. We want you to have the best time of your lives on your honeymoon, and here's how you can plan for a great one.
Confirm your dates when you Plan Honeymoon in Kerala
You have probably fixed your wedding date by now. Think ahead about other family visits that may be expected of you as a newly wed couple before you start planning your honeymoon dates. Consult with your spouse-to-be, taking into consideration the number of days you can both take leave from work. Make sure you are both comfortable with the dates and duration of the honeymoon trip. This is the most important aspect to be taken care when you Plan Honeymoon in Kerala
Pick your perfect Kerala destination when you Plan Honeymoon in Kerala
Once you have finalized your honeymoon dates, the next step is to pick your location. Where do you want to spend your honeymoon? You are obviously interested in Kerala, or you wouldn't be on this page at all! Kerala has a wide variety of honeymoon spots for you to choose from, so you'll definitely find at least one that suits your fancy.
Here are some guidelines on how to pick your honeymoon destination when you Plan Honeymoon in Kerala
When you Plan Honeymoon in Kerala, consider what the weather will be like on the proposed dates. In Kerala, especially, one quarter of the year is the monsoon season with considerable rain. If you are someone who will not enjoy rain, it would be better for you to pick a location that has lower rainfall. Think about your ideal honeymoon weather and plan your destination accordingly.
Pick a place that both of you would like. Consider your partner's wishes as well, rather than pushing for your dream location alone. Make sure the place you pick is relaxing, not very crowded, and gives you room to breathe.
Here are 4 types of honeymoon destinations in Kerala, and our suggestions on where you can experience them best.
1. Hill Stations to Plan Honeymoon in Kerala
A hill station is a great place to honeymoon in – far removed from the hustle and bustle of the plains. The weather is pleasant year round and you are surrounded with plenty of greenery. Add to that the mesmerizing view of the hilly terrain and you have the perfect recipe for an unforgettable honeymoon. Below you will find some of the more popular hill stations in Kerala. When you Plan Honeymoon in Kerala this is the most ideal location to be visited.
Munnar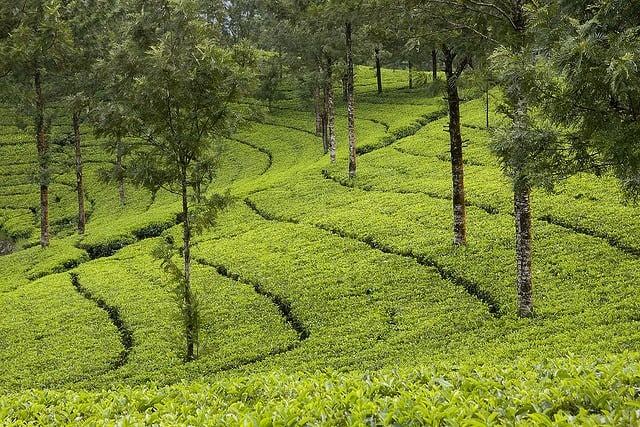 Munnar is one of the most beautiful hill stations in Kerala. It is peppered with lots of tea and spice plantations, and at least a dozen places to visit near it. It is about 140 Km away from Cochin which is the closest major city. At 5600 feet, the drive upto Munnar itself will be a gorgeous one with lots of waterfalls and scintillating scenery to capture your attention.
Below shown is an easy to follow map with the major tourist locations in Munnar.  This map will help you in planning your trip to Munnar.
Munnar Tourist Destinations Map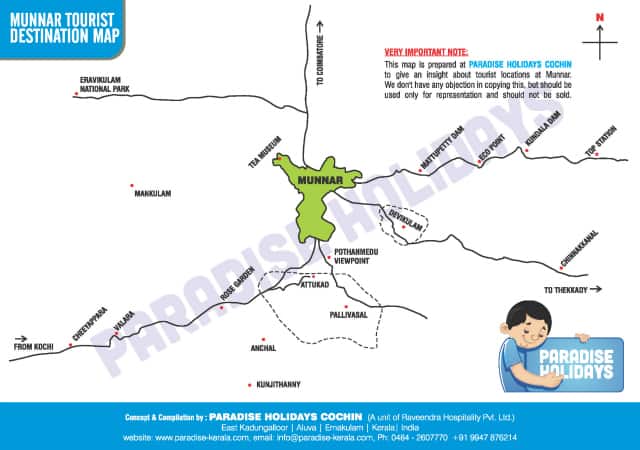 Click here to download the PDF copy of the above map for free!
Vagamon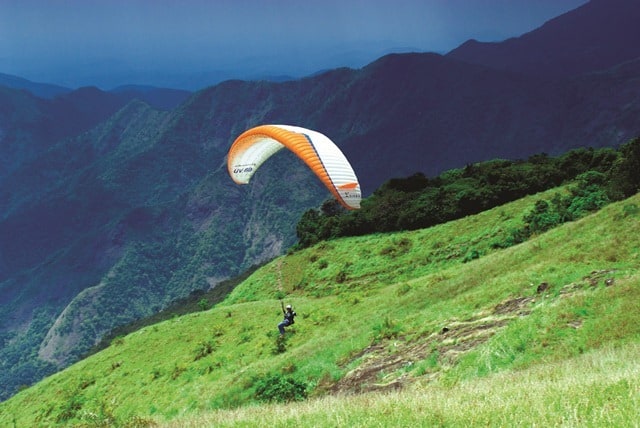 Vagamon is another popular hill station, located just 65Km from Kottayam. With an altitude of 1100 feet, it is much lower than Munnar but the weather is just as pleasant even on a summer afternoon. The highway itself is cut through the hard rock surface of the misty mountain, and your travel through tall pine forests and deep mystic valleys will be an enjoyable one.
Vythiri
Vythiri is a quaint little town located in Wayanad – a hilly region of breathtaking beauty and a wide variety of flora and fauna. The area is surrounded with dense tropical forests, majestic waterfalls and quiet mountain streams. This place is known for its tree houses and trekking trails, so if you have a passion for the outdoors, you will definitely love here.
2. Beaches to Plan Honeymoon in Kerala
Who doesn't love a nice sandy beach with a dazzling view of the ocean? If it is a seaside honeymoon you prefer, Kerala has a variety of them too! Selecting beaches is another important aspect when you Plan Honeymoon in Kerala
Kovalam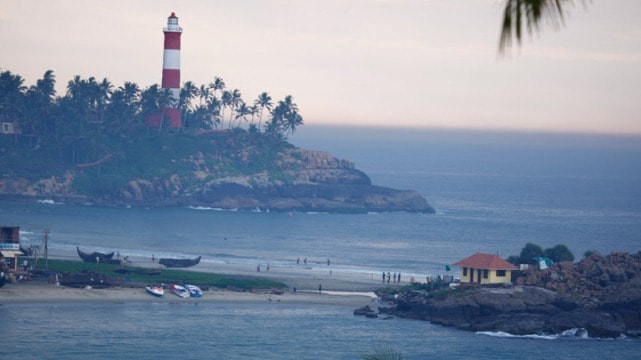 Kovalam is an idyllic beach town located by the Arabian sea, just 16 Km away from the heart of Trivandrum city. It comprises of three different beaches, although the most popular one is the Lighthouse Beach. The beach is shallow for a few hundred meters which makes it perfect for a romantic evening walk or a leisurely swim.
Alleppey
The Alleppey beach (also known as Alappuzha beach) is another popular seaside destination favored by tourists. It is a beautiful place to relax and just take in the sun and sky. There is also a park and a lighthouse nearby for you to visit. The climate is a little hot and humid during the summer months, but it is relatively cooler during the remainder of the year.
Bekal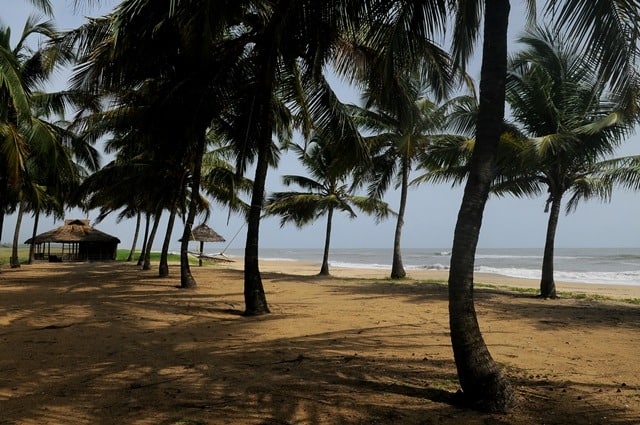 Bekal is a small town on the shore of the Arabian sea. It boasts of a historic seaside fort and a silky golden sandy beach. The large expanse of the sea is fairly calm and fairly safe to swim in. The palm and casuarina trees that litter the coastline provide greenery and shade for your leisurely strolls.
Varkala
Varkala is another coastal beach located close to Trivandrum. It is the only beach in south Kerala where cliffs are found adjacent to the Arabian Sea. There are several spas and mineral water springs on the cliff sides that claim to have healing properties. The serene beach is ideal for a lazy swim, and your evenings would be best spent lingering over the breathtaking sunsets.
3. Backwaters
Kerala is blessed to have plenty of lakes and lagoons interconnected by waterways. Most of these waterways are naturally formed, but some were man-made to enable the transportation of people and goods from one place to another. The cool winds, lush greenery and serene waters make the backwaters a great choice for your honeymoon.
If you decide on navigating the backwaters, it is best to opt for a houseboat cruise. These floating villas are fully equipped to give you the best romantic getaway you deserve.
Here are some of the more popular backwaters in Kerala. This is another factor to be considered when you Plan Honeymoon in Kerala
Alleppey
Alleppey is proudly presented as the boating capital of Kerala and even the 'Venice of the East'. It's no wonder that most tourists opt for the Allepey water cruises as a highlight of their tours. A day-long cruise will give you a splendid view of coconut trees swaying in the wind, the rustling waters, beautiful birds, an unending expanse of blue skies and a variety of green plants that thrive by the waterside.
Kumarakom
Kumarakom consists of a bunch of islands spread across the Vembanad lake. It is located just about 15 km from Kottayam and best known for its backwater tourism facilities. You can stay in one of the resorts lining the waterways or rent a luxury houseboat to charm your spouse. A night spent on board a houseboat will treat you to fabulous food, a magical evening and a rich experience that will linger long after your honeymoon is over.
Kollam
The Kollam backwaters will give you one of the most mesmerizing experience of your life. The crystal clear waters bobbing with lotuses and water lilies set the tone for a relaxing cruise for two. The lush landscape will only be interrupted by the ducks swimming past, and the egrets descending from above. On a Kollam cruise, you also get to see how the traditional Kerala houseboats (called Kettuvalloms) are made.
Cochin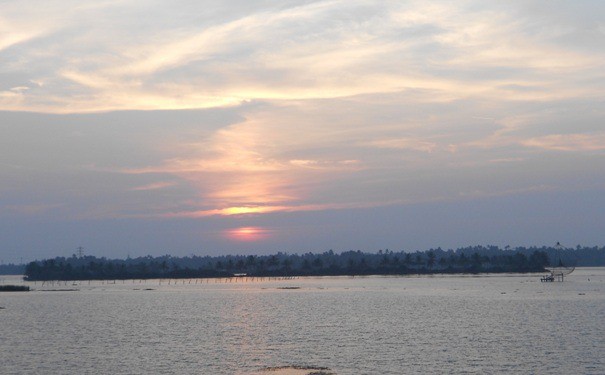 The Cochin backwaters lie adjacent to the sea, so a cruise here gives you the best cocktail of experiences – historical, urban and marine. A half day cruise will take you from the modern Marine Drive, through the Cochin port, and eventually to a fort and a palace. It is best you plan to stay at a resort in Cochin and include the backwater cruise as one of your getaways.
4. Wildlife Locations

If seeing wild life in its natural setting is something you'd prefer, then there are wild life sanctuaries where you can plan your honeymoon. You can stay in a resort beside a wildlife sanctuary and take advantage of all the activities that are provided there. Selecting good wildlife places is also important when you  Plan Honeymoon in Kerala
Thekkady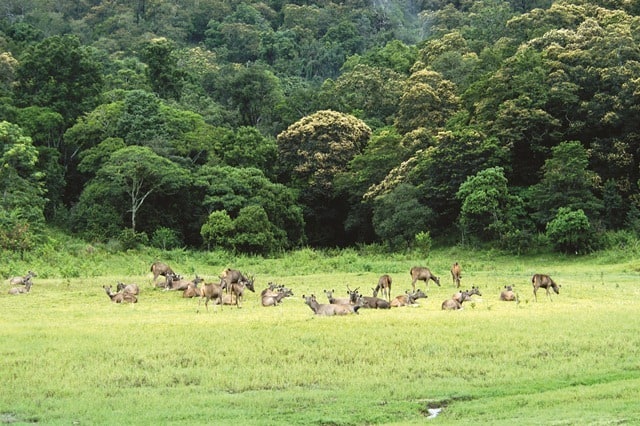 Thekkady is situated just 170 kms from Cochin and is home to the Periyar Wild Life Sanctuary. A boat trip along the Periyar river will treat you to the finest sights of wild life at very close quarters. Whether it is a jeep safari, trekking, nature walks, night patrols or bamboo rafting, Thekkady has just the right mix of activities for the adventurous couple.
Wayanad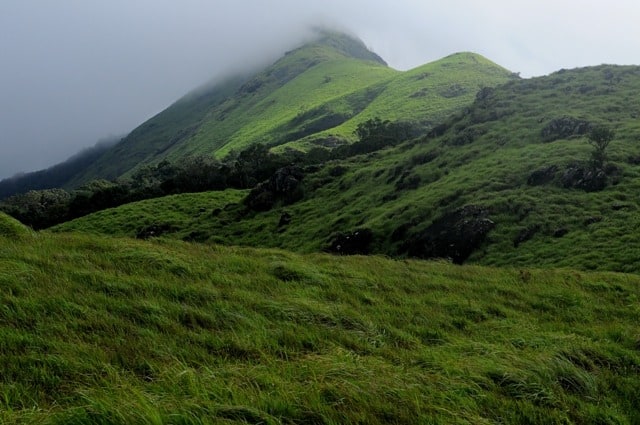 Wayanad also has a pretty large wildlife sanctuary that is home to a variety of large wild animals and exotic birds. A stay there will treat you to a rich sighting of various endangered species of both flora and fauna. You can opt from a variety of eco-tourism activities including wildlife safaris, elephant rides and bird watching.
Book your romantic room
Once you have decided on the time and location of your honeymoon, the next step is to get your room booked. Take into consideration various factors such as your budget and food. Most hotels and resorts offer honeymoon packages that you can take advantage of. This will usually include a complimentary breakfast and in some cases, a candlelight dinner as well.
Plan you romantic getaway
Now that your accommodation is settled, it is time to plan your honeymoon activities. Consult with your partner and make a list of the sights in that locality you'd like to see.  The places you'd like to visit and activities you'd like to partake in also need to be considered. Plan your activities in such a way that you still have room in your schedule to relax and enjoy each others company.
Check out this article on 100 things you can do in Kerala.
Arrange your transportation
The next step is to decide what mode of transportation you will be using to get to your honeymoon destination. Book your tickets in advance, so your seats will be confirmed. For traveling around at the honeymoon spot, you can hire a car with a driver. You also have the option of  rent a car to drive on your own. If you are using a rental service, do contact them beforehand so you can be assured of your preferred car.
The most preferred option though, is to opt for a complete honeymoon package. At Paradise Holidays, we offer you a special honeymoon package that includes your accommodation and a guided tour with a trained guide and driver.
Pack the essentials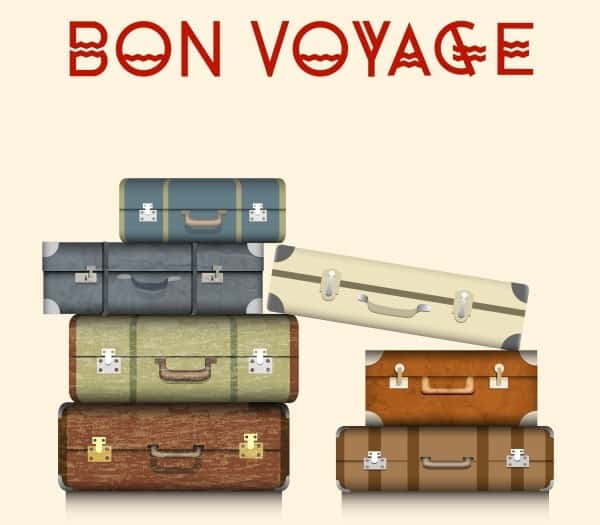 About a week before it's time for you to travel, make a list of all the things you need to take with you on your honeymoon. Make sure you consider the weather forecast when you pick out your clothes. You will also need to take some kind of identity proof and make sure your travel documents are in order. Other things I recommend you take with you are a mosquito repellent, a flashlight, sufficient cash and your phone.
Take safety precautions
Just to be on the safe side, it is recommended that you take some basic precautions to ensure a trouble-free honeymoon. As a couple traveling in Kerala, don't stay in very remote locations with no other people around. Pick a place where you'll feel safe, and when you travel to unknown locations, go in your own car. Try not to travel after 7PM as the roads may get foggy, and should something happen to your vehicle, you will be left stranded.
Another thing to note is that people in south India are a bit more conservative, so try to avoid public display of affection. Take a peek at these safety tips too, as you plan your honeymoon in Kerala.
Have loads of fun
We want you to have a hassle-free, fun-filled honeymoon that will remain with you long after you get back into the hustle and bustle of everyday life. Kick back, relax and allow us to plan your honeymoon. I assure you, it will be a decision you'll never regret.
Note: Some images are from our collection while some are by awesome photographers who shared them via Flickr and other websites. We have used these images following the Flickr guidelines on photo sharing on blogs. Due credit is given under each image. If any of the copyright holders have any objection, please shoot a email to sunu at paradise-kerala.com, I will get the image removed.
If you like it, please share the article.