Importance of Karkidaka Month in Kerala
Kerala is an extremely cool and nice place to visit during the Malayalam month Karkidakam. The lush green land even appears greener during these rainy days. Moreover, this is the month of rejuvenation, the month of Ramayana and also the month for Ayurveda treatments. Karkidaka Month is being taken care by all malayalees.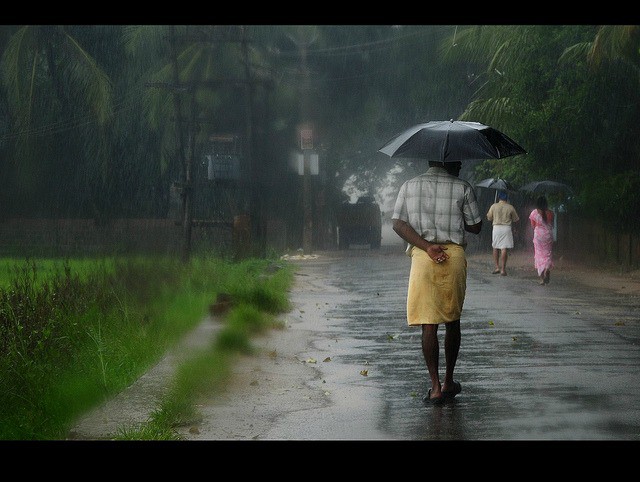 Image by Kamaljith K V via Flickr
Years back, Kerala was mainly an agricultural land, where most of the people were farmers. So the showery dance of Karkidaka was a threat for them. It was a period of famine and scarcity. The rapid climatic change and downpour brought lot of epidemics and deadly diseases.
During this dreadful period, people resorted to spiritual thoughts and physical fitness. They followed strict diets to remain fit and healthy. They relied on Ayurveda treatments to get relief. Time has changed a lot but some traditional rituals are still practiced in almost all the households of Kerala.
Ayurveda Treatments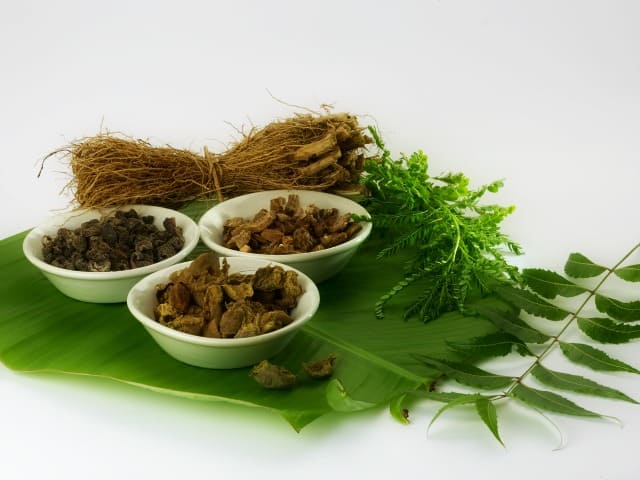 Ayurveda stresses the importance of 'Ritu Charya' or the diet and lifestyles to be followed in particular seasons to be free from the harmful effects of climatic changes. According to Ayurveda physicians, Kakidaka is the ideal period for rejuvenation treatments and therapies to purify the whole body and mind.
Due to the moist climate, all the pores in human body will be open and Ayurvedic medicines are more effective during this season. Ayurveda treatments are capable of curing even the health problems caused by modern lifestyles. It is in Karkidaka that all Thridoshas (Vata, Pitha and Kapha) aggravate in our body. Ayurveda treatments flush out all the impurities and manages the Thridoshas.
Karkidaka oil therapies and Panjakarma treatments are essential to live in harmony with nature. Treatments may vary according to the age and physical conditions of the person, but the medicated oil and the massages are sure to rejuvenate the body.
Karkidaka Kanji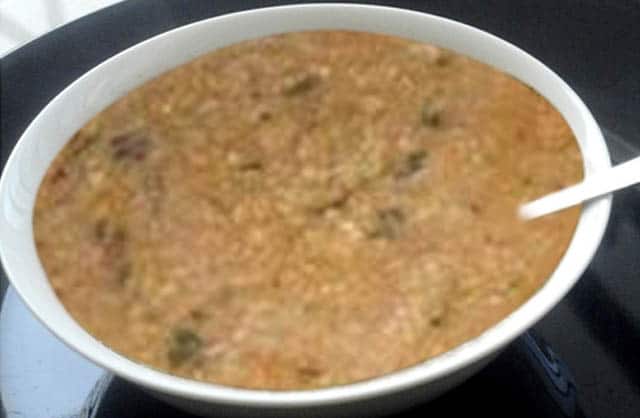 Karkidaka Kanji or Oushada Kanji is an integral part of rejuvenation treatments. It is a rice porridge with 24 medicinal herbs. These herbs have magical powers during Karkidaka to revitalize the human body.
Karkidaka Kanji is prepared using Njavara rice, a unique rice found only in Kerala. It also has a lot of medicinal value. Karkidaka Kanji has been used for more than thousands of years for purification of the body and soul.
Ramayana Month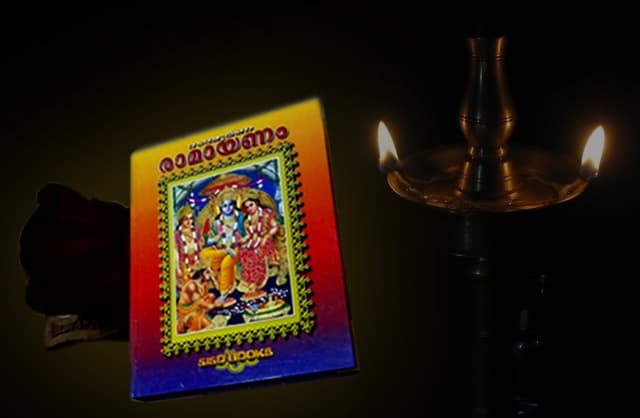 Karkidaka, the last month of the Malayalam calendar is also called Ramayana Month. Verses from the epic, Ramayana are heard from all the Hindu houses and temples during this month. Reciting Ramayana during this period is believed to keep away all the discomforts and agonies. The reader sits in front of the traditional lamp and recites the Ramayana with great devotional thoughts. These great epic verses have the power to build self confidence even during difficulties.
Karkidaka Vavu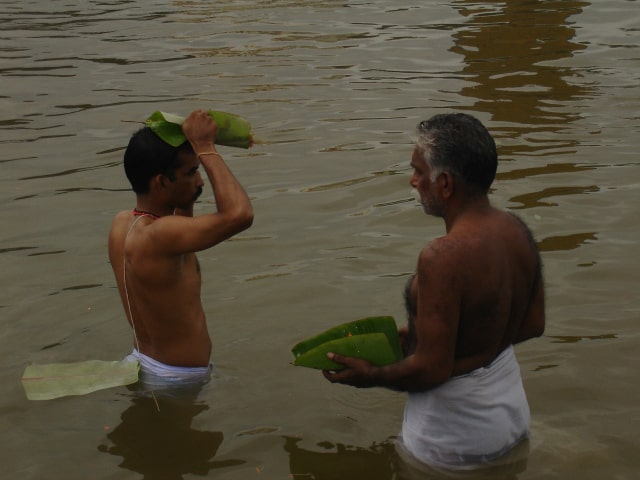 Image by Santhosh C via Flickr
Karkidaka Vavu is the Amavasi or the no moon day in the Karkidaka month. For Keralites, this is an ancestral worship day. People gather on river banks or sea shores to pay homage to their forefathers. The ritualistic homage performed on Karkidaka Vavu is believed to attain salvation for the departed souls of the ancestors.
Nalambala Pilgrimage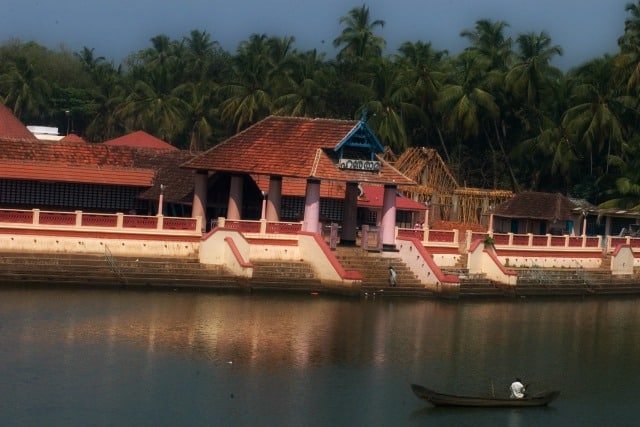 Nalambalam pilgrimage is also popular during Karkidaka month. Nalambala Darasan involves offering prayers at the temples of Rama and his brothers, Bharatha, Lakshmana and Shatrughna, in a particular order within a single day.
It is customary to begin the  pilgrimage with Triprayar Sree Rama Temple. After the Nirmalya Darshanam, people visit the Koodalmanikya Swami Temple to attend the Usha pooja. After that they move to attend Utcha pooja in the Moozhikkulam Lakshmana Perumal Temple at Irinjalakkuda. They visit Payammal Shathrughna Temple in the evening and attend Deeparadhana and Athazha pooja there. Visiting the Hanuman Temple near Chandanakkavu is also a must in this pilgrimage. It is a blissful experience to visit all these temples in a single day.
Plan your travel itinerary to enjoy an enchanting experience in Kerala during this Karkidaka season. Don't miss out on visiting a reputed Ayurveda center for rejuvenation therapies during your stay in Kerala.