Kerala Biriyani – 13 Best Places
When it comes to Indian cuisine, no dish is as unanimously popular as the mighty Biriyani. Vegetarians and non-vegetarians alike love to indulge in the spicy goodness of rich Kerala Biriyani that ably satisfies hunger pangs and overwhelms the taste buds.
The flavour, ingredients and method used to prepare Biriyani varies depending upon the region, but everyone would agree that it is definitely a celebratory meal. Made from the best quality rice and loaded with spices, this delicacy is sure to leave you craving for more.
In Kerala, Biriyani is often served during impromptu family gatherings, important functions and special occasions. Non vegetarian Biriyani is more popular than its vegetarian counterpart and it is made with mutton, beef, chicken, fish, prawns or egg.
The most popular variety of Biriyani in Kerala is the Malabar Biriyani. It originates in the Malabar region along the coast from Kozhikode to Kasaragod. Malabar Biriyani is made from a well-flavoured short-grain rice called Kaima. The rice is cooked in ghee along with various aromatic spices and assembled with liberal portions of meat.
If you'd like a taste of the original Malabar Biriyani, you'll find it in the following places in Kerala.
1. Hotel Paragon Restaurant, Kozhikode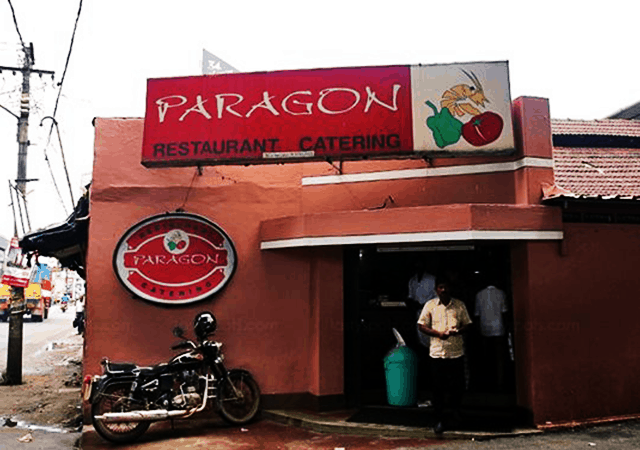 Image via Tastyspot
Kozhikode could very well be the food capital of Kerala and you can find diners relishing yummy Biriyanis even at 11am on a week day.
Hotel Paragon is by far the most famous restaurant in Kozhikode for authentic and delicious Malabar Biriyani. Their spicy mutton Biriyani and classic chicken Biriyani are quite popular.
2. Hotel Rahmath, Kozhikode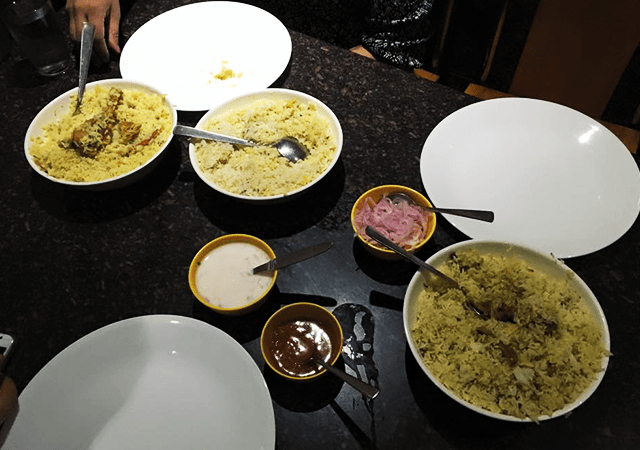 This crowded joint near the railway station is well-loved by locals and tourists alike. The rates are reasonable and their legendary fried beef Biriyani is all the rage.
3. Sagar Restaurant, Kozhikode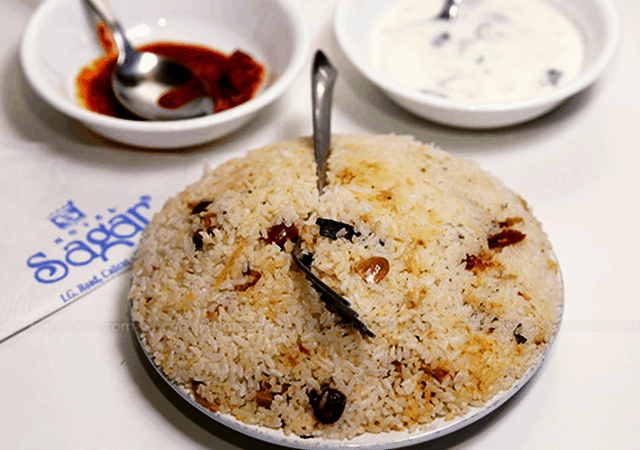 Image via Tastyspot
Located near the KSRTC bus stand, this spacious restaurant serves delicious chicken Biriyani which is always a hit among customers. Be sure to indulge in a glass of Sulaimani (a traditional lemon tea) to complete the meal.
4. Bombay Restaurant, Kozhikode for Kerala Biriyani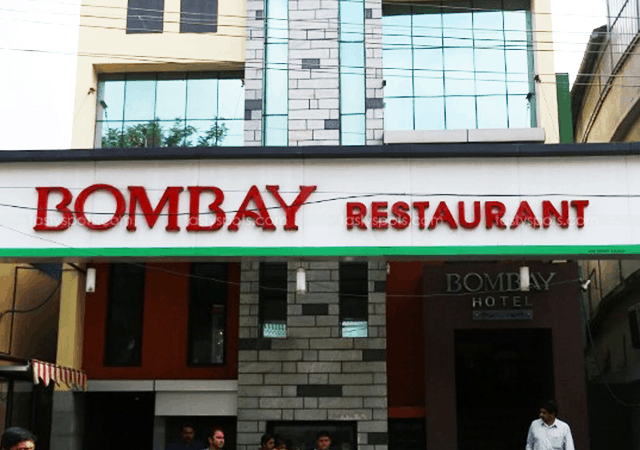 Image via Tastyspot
This is one of the older restaurants in the city and it's located near the beach road. The mutton Biriyani with soft, well cooked mutton is one of their popular dishes, as is the delectable fish Biriyani.
5. Mezban, Kozhikode for Kerala Biriyani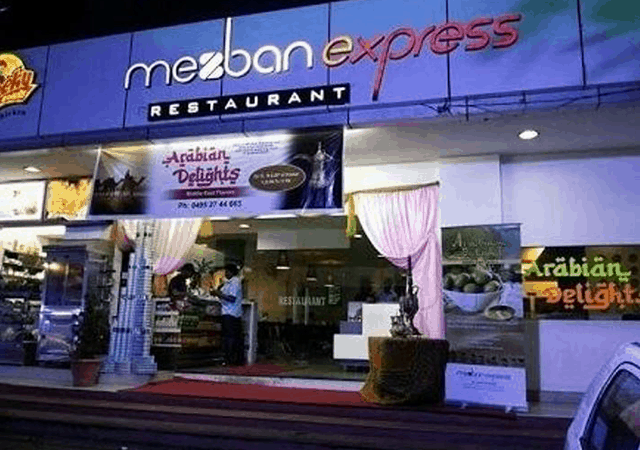 Image via Justdail
Mezban is a well-maintained, high-quality restaurant serving a variety of Indian and Asian cuisine for both vegetarians and non-vegetarians. The Kadai (pot) Chicken Biriyani is an all timed favourite here.
6. Topform Restaurant, Kozhikode for Kerala Biriyani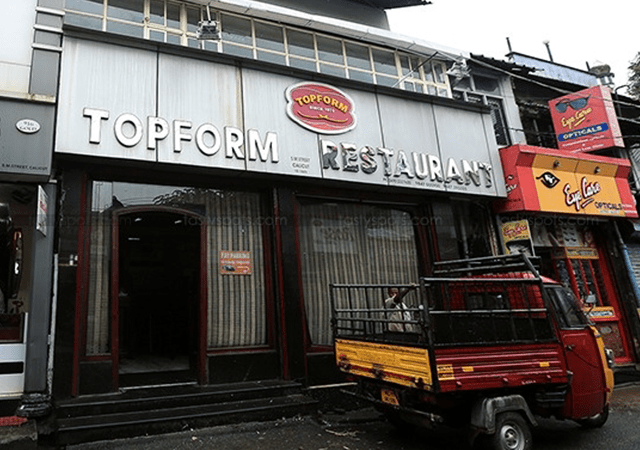 Image via Tastyspot
There are a couple of branches of this restaurant and it's a must try if you'd like to taste authentic Kozhikode Biriyani.
7. MVK Restaurant, Kannur for Kerala Biriyani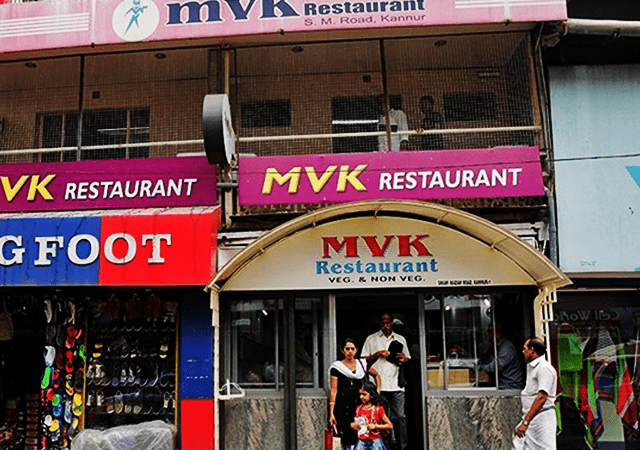 Image via Tastyspot
Kannur district is home to the famous Thalassery Biriyani and the culinary preparations are unique with a heavy influence of Arabian/Mughal cuisine.
Situated at a walking distance from the railway station, MVK Restaurant is a well known eatery serves some of the most scrumptious Biriyanis in the city. Their chicken Biriyani chased down by a glass of hot lemon tea is to die for. Never miss Kerala Biriyani here.
8. Hotel Delicia, Malappuram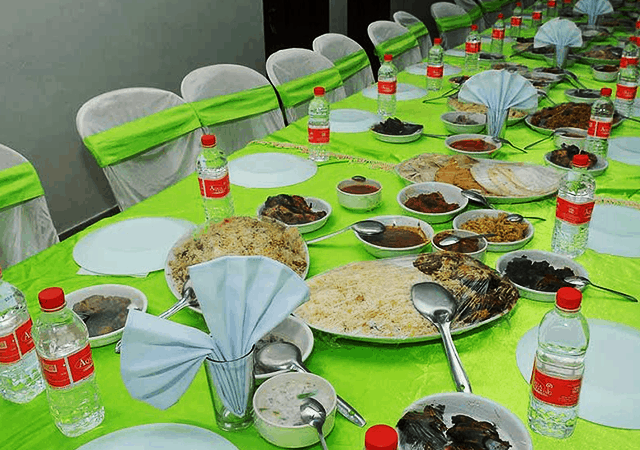 Image via catering.deliciahotel.com
Located in the immediate vicinity of the municipal bus stand, Hotel Delicia boasts of a wide range of Indian vegetarian and non-vegetarian dishes. Their chicken Biriyani served piping hot at noon is the rage among patrons. Kerala Biriyani is awesome here.
9. Viceroy Restaurant, Kasaragod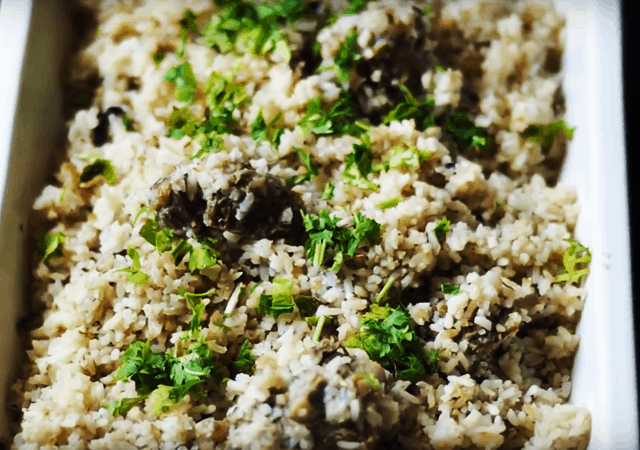 If you're travelling through Kasaragod, you cannot miss this restaurant. They serve mostly non-vegetarian dishes, and their Biriyani varieties are definitely out of this world.
10. Kayees Rahmathullah Hotel Restaurant, Kochi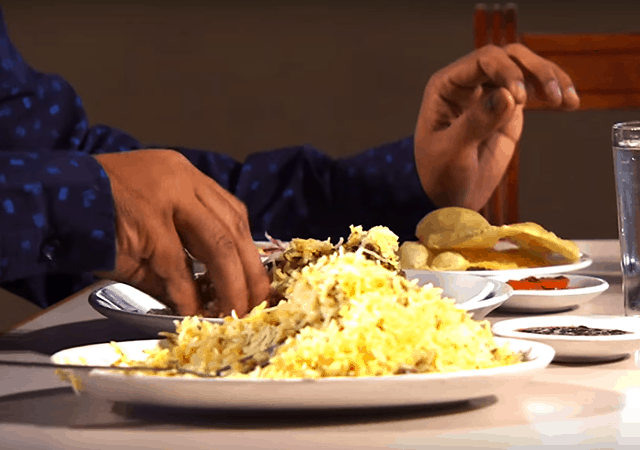 Apart from the Malabar area in Kerala, you also get delicious Biriyanis as you travel further south. Kochi is a quite popular food destination and there are dozens of good restaurants you can try out.
Kayees Rahmathullah serves some of the best Biriyanis in the city since 1948. On select days, they serve fish and prawn Biriyani but the traditional chicken and mutton Biriyanis are always available. People love Kerala Biriyani here
11. Paragon Restaurant, Kochi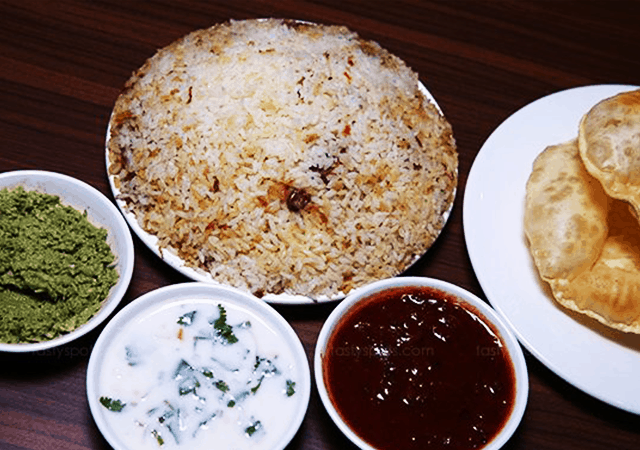 Image via Tastyspot
Strategically located at Lulu Mall in the heart of the city, this restaurant is always an ideal spot for a Biriyani break amid a shopping spree. You get authentic Malabar Biriyani here and its one of the most highly appreciated joints in Kochi. Kerala Biriyani here is famous too.
12. Pandari's Biriyani, Kochi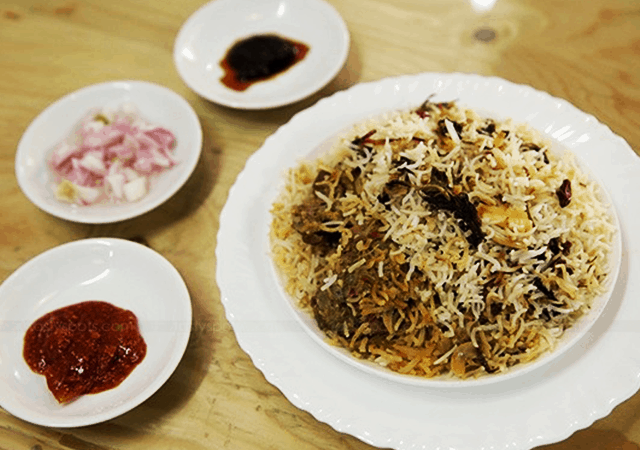 Image via Tastyspot
This quaint, little joint serves traditional mutton, chicken, beef and egg biriyani. Served with dates pickle and a salad, the biriyani is not too oily or spicy. Patrons say the meat is tender and well cooked, so it's definitely worth checking out. A not to be missed Kerala Biriyani
13. Hotel Sapphire, Thrissur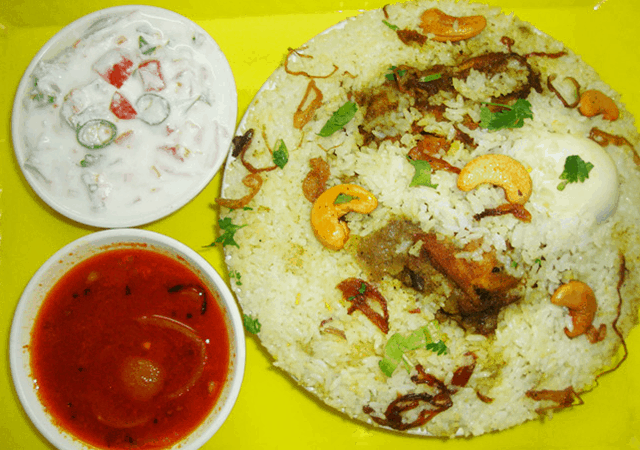 Image via sapphirehotels.in
Located near the KSRTC bus stand on the railway station road, this hotel serves some of the best Biriyanis in Thrissur. The mutton and chicken Biriyanis have a delightful aroma and are filled with amazing flavour.
Once you start looking out for Biriyanis in Kerala, there's no stopping. The list could be potentially endless. But we've selected just the best of the best for you to enjoy.
We must warn you that some Biriyani dishes might pack a little extra heat, so you might want to ask for a side of salad or yogurt to help you relish it.
Whether you're travelling to the Malabar regions of North Kerala or the commercial districts of South Kerala, you're sure to find an enticing Biriyani joint just around the corner. A must visit for Kerala Biriyani
We do hope the different aromatic flavours and varieties of Biriyani that you find in Kerala will keep you coming back for more!
If you like this post, please share!!