Paradise Holidays wins the Kerala Brand Leadership Awards 2023
We were thrilled to receive the Kerala Brand Leadership Awards on 17th March 2023 at the Taj Malabar Resort & Spa, Cochin. I, Rakesh along with our M.D. Ratheesh R Nath and his wife and Sales Director Ms. Sreedevi, started from our office at 8:45 A.M. Although, there was little traffic at the critical junctions, we could pass it easily and reach our destination on time.
When we reached there we passed the registration counter and were led to the Ravi Verma hall where all the award recipients were seated. Dr. R L Bhatia was giving the introduction. He showed several inspiring and exciting videos shot during the Covid time.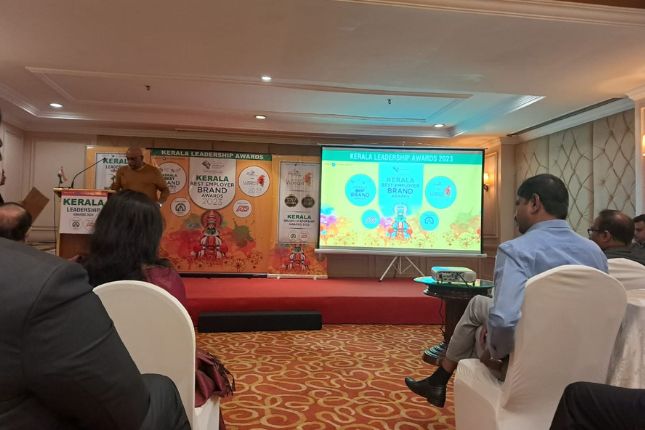 Dr. R. L. Bhatia is a Change Management and an Organisation Turnaround Specialist. He hats many roles in his life – An Author, a Trainer, a Coach, a Learner, and a Family person.
Dr. R. L. Bhatia, Founder – of World CSR Day & World Sustainability, is a leading authority for Paradigm Shifts in Quality and how these paradigm Shifts will impact the future of the World. He draws inspiration from World Future Society in highlighting the paradigm for Quality & Leadership.
The Awards distribution started and many famous organizations and leaders were there on behalf of their companies. Some of the notable winners were Bhima Jewels, SK Hospital, CUSAT, Amrita Business School, etc.
Paradise Holidays were also called on stage to receive the prestigious Kerala Brand Leadership Awards and it was a very proud moment for us.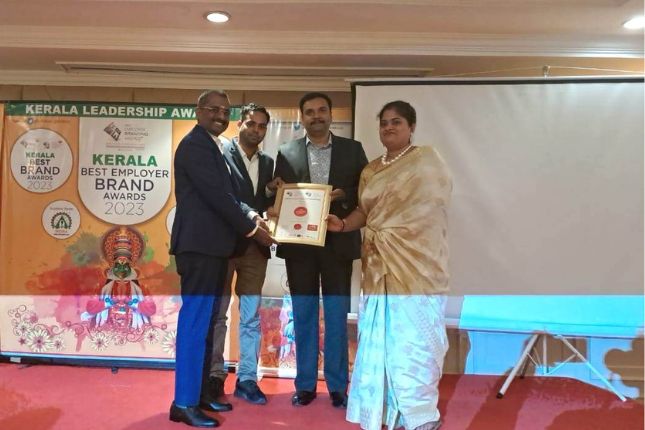 The awards seek to identify and celebrate outstanding brand-building & marketing by organizations. The World Marketing Congress, CMO Global, and the World Federation of Marketing Professionals endorse the awards. This is an independent brand recognition exercise initiated to give recognition to those brands and organizations who have achieved extraordinary success from innovative and effective marketing practices in Kerala.
The Awards would be based not only on financial valuation but by consumer preferences also. The Awards foster marketing awareness in the professional community and inspire aspirations to achieve marketing excellence. The Mission of the Awards is to educate and disseminate the importance of branding and brand building in Kerala.
In the evaluation process, the research focused on the following aspects
• Quality: Does the company provide quality products and services?
• Reliability: Can the organization be trusted to deliver consistently?
• Distinction: Is it well known in its sector and suitably different from its rivals?
The Academic Council and Awards committee also factored in Trust, Openness, Vision, and Respect & Responsibility as key competency indicators.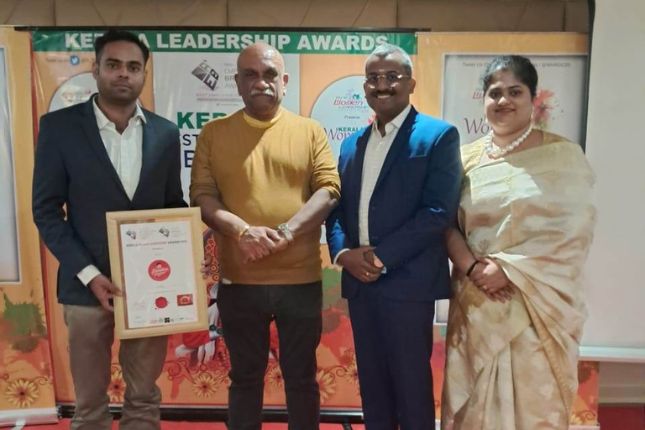 By 12 o clock, the award function got over and we went to meet DR. R. L Bhatia and took a photo with him. Small interactions were happening among the winners. The lunch was ready and everyone went to have it. We too had a taste of it and went outside to take a few snaps of our award in the backdrop of the Taj Malabar. It was really an interesting day.