Kerala Culture and Traditions – 6 Little Known Facts
This stunningly beautiful land in the southern most tip of India has always been an intriguing factor for tourists and visitors from all over the world. Kerala has everything – a myriad potpourri of various cultures, exotic wildlife, sprawling backwaters, lush greenery all around, not to speak of the exquisite cuisine prepared exclusively for you. Kerala Culture is something need to be experienced by every traveller.
Though these are facts about Kerala that everyone knows, there is still something about her that not every visitor knows. Let us explore what those are!
Kerala Art and Craft
Kerala is infused with scintillating scenery and greenery and yet, she holds some fascinating facts about her that are not widely known. The people of Kerala are artistically inclined and almost every native in the state knows some kind of art or the other. They do it for either pleasure or for livelihood.
When you visit the famous destinations in Kerala, your guide would take you through the different stores that sell handicrafts and arts goods. The intricate carving of minute figurines, the beautiful metal statues, rosewood and sandalwood figurines are all excellent examples of the unique craftsmanship practiced by the people of Kerala. You can take these handicraft pieces back to your homeland and talk to your friends about the gorgeous talent of the people here.
Kerala is the land of coconuts and because of this reason alone, you have access to many coir products that exude the craftsmanship and dexterity of the talented people here. Coir products like baskets, mats, purses play sojourn to the fascinating art of Kerala.
While in Kerala, you must take home some of the exquisite woodworks made by the local craftsmen. The wood used by them is collected from the deep and dense forests of the Western Ghats and fashioned as per the demand of the tourists. Some of the popular woodcrafts frequently bought are flower vases, lampshades and other utility items. 
Products made from Kora grass are also popular among tourists, thanks to their sheer beauty and eco-friendly nature. Similarly, the craftsmen of Kerala create a melody of art with paintings and metal; and you must definitely take some craft piece with you when you go back home.
Kerala Cuisine

Image by Marvelous Kerala via Flickr
The cuisine in Kerala is a totally different art. Yes, for the people of Kerala, the way they prepare their culinary delights is an art, not merely food preparation. The natives place great importance in the vessels used for cooking, the quality of ingredients used, with an emphasis on the exact amount of spice, to the point of consecration.
The taste of cuisine prepared in Kerala cannot be described in words; this is an experience you really have to cherish in person. The countless flavors used within each dish, the keenness with which vegetables, fish, meat and poultry are selected, the amount of coconut used in the dishes – all add to the unique repertoire of Kerala cuisine. To truly palette the exquisite cuisine of Kerala, you must come down during Onam and savor the 24-course Sadya.
Kerala History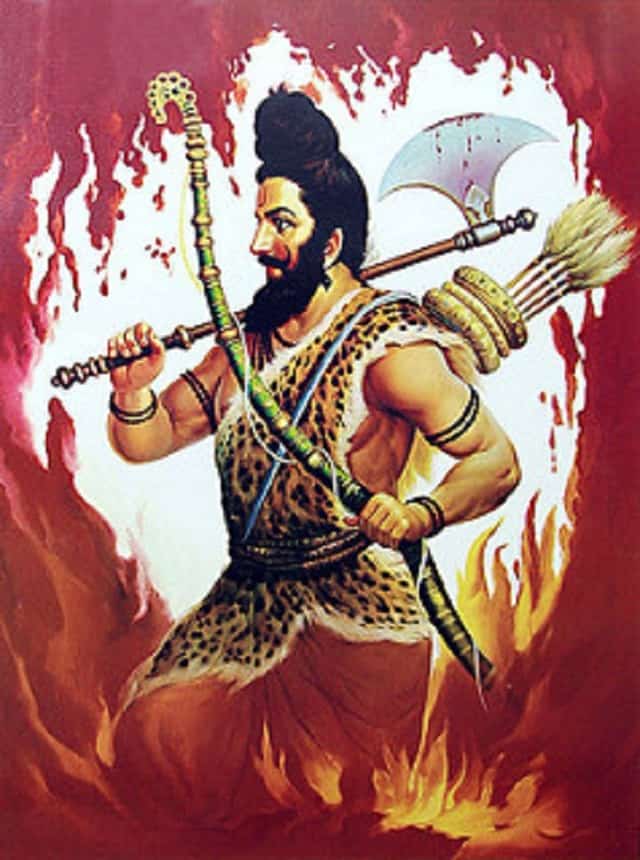 Image by amrita23 via Flickr
Kerala is steeped so deeply in history that a visit to the state must include visits to all the historically significant places you can access. The myth says that Kerala was created by the 6th incarnation of Lord Vishnu, Bhagwan Parashuram, when he threw an axe into the sea. Kerala is thus cloaked in interesting myths and legends that you wouldn't want to miss.
The antiquities on display at the various museums of Kerala bear testimony to the rich and ancient cultural heritage the people here enjoyed in the past. This coconut filled terrain is not just fringed with stories of battles and wars, but heroic tales of several legends who brought a plethora of prosperity into the land.
Even today, these tales never fail to enthrall its visitors and the picturesque remnants of yore show a well-preserved culture and tradition. To enjoy the historical past of Kerala, you must visit Thrissur, Kochi, Kollam and Thiruvananthapuram in particular. Kerala Culture is encrypted here.
Kerala Music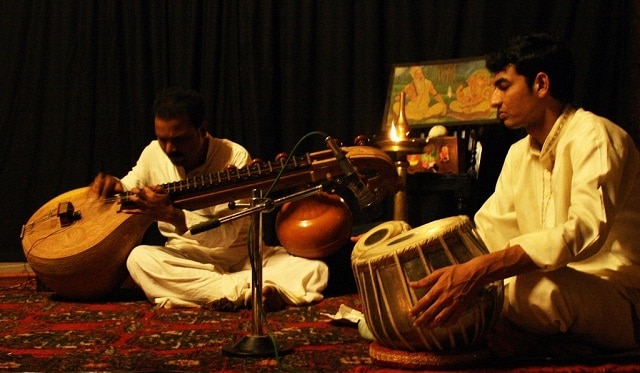 Image by Nilufer Akpinar via Flickr
Classical music in Kerala is well known for its richness, and its cultural significance has lured visitors from far and wide. Music thrives in Kerala and for each festival, you have a different theme and setting. The uniqueness of Kerala music is that it is highly melodious, meaningful and extremely memorable.
The songs sung during Onam are extremely sweet and infectious, while the songs popular during festivals exude devotional brilliance.
Religions in Kerala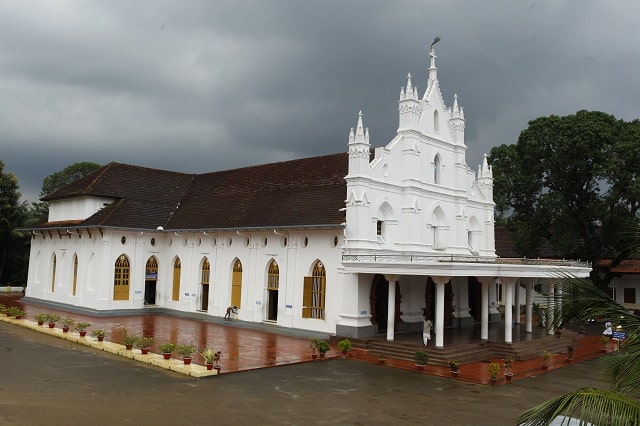 Kerala is a state where the people follow the cult of brotherhood diligently. The three main religions followed here are Hinduism, Christianity and Islam, though you will find places of Jewish interests as well. You will find people practicing their faith with great fervor and festival seasons are a time of celebration for everyone, irrespective of the faith they follow.
This cradle of faith in the state makes this destination special beyond words. A person on a visit to Kerala would be mesmerized by the mysticism of this land, because the diverse cultures and the friendliness of the people following their own enigmatic rituals is a feast for the eye. 
There are plenty of popular religious destinations like the Guruvayoorappan Temple, Sabarimala Temple, St. Mary's Florance Church at Bharanamganam, St. George's Forane Church, Malayatoor Church, Malik Dinar Mosque, Beemapalli Mosque, Thazathangadi Juma Masjid and the Jewish Synagogue.
Kerala has evolved to be the most important spots for pilgrimage tourism. What mainly attracts the tourists is that most religious destinations are untouched by modernity, and hence they look almost as pristine as they used to look centuries ago. This shows Kerala Culture
Kerala Dances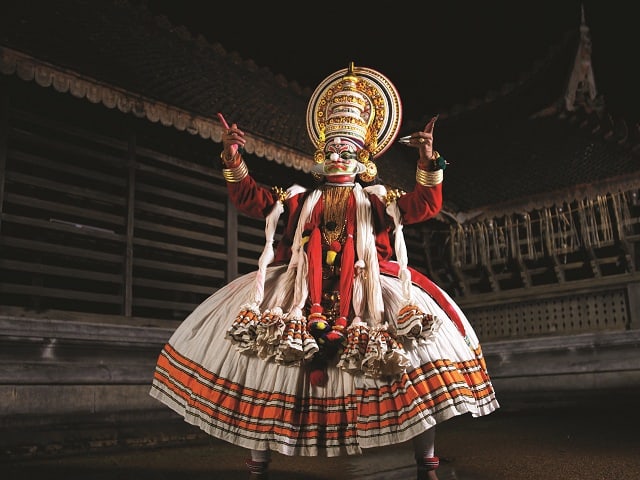 Every culture has its own dance form that is unique to them. Kerala has two main dance forms and several smaller art forms, especially folk dances that are indigenous only to this state. The two main art forms are Mohiniyattam and Kathakali. Of the smaller art forms, the most prominent ones are Theyyam, Koodiyattam, Ottamthullal, Chakyar Koothu, etc. The dances of Kerala are performed while wearing elaborate and splendid costumes.
Mohiniyattam – The dance form played mostly by the women of Kerala is an art form that is played with sensuous movements. It is a classical dance with graceful gestures and plenty of eye movements. 
Kathakali – Kathakali can be played by women, but they are mostly played by men. The performers wear a billowing skirt, an enormous headgear and plenty of ornaments. There would be a drummer who plays the drum and narrates the story in the form of a song. The story for Kathakali would mostly be centered around Ramayana and Mahabharata, the two main epics of Indian culture. The term Kathakali means "story play".
All these facts just go to prove that Kerala should be one of the must-visit destinations in your travel itinerary.
If you like this post, please share!