Kerala still remains an enigma to its ardent lovers who come back here time and again to enjoy its multiple facets. Apart from its rich cultural heritage and Nature infused with magic, there is something else that lures people to this haven. And it is no wonder that people are attracted to Kerala during the post monsoon months. Kerala Culture talks about few of this
The beauty of Kerala is further accentuated by the activities they can indulge in here. They no longer have to beat/escape the heavy downpour, but marvel at the slight drizzle that comes in every now and then. Kerala culture and traditions offer a plethora of opportunities to explore this wonderful land.
Onam – the harvest festival of Kerala beckons you here so that you can become a pakka Keralite this month. Pakka means 'complete' or 'strong'. Would you like to come here as a pakka Keralite this month? Then, here are a few activities that you can add to your itinerary.
Join us for this exhilarating ride!
1. Visit Temple Early Morning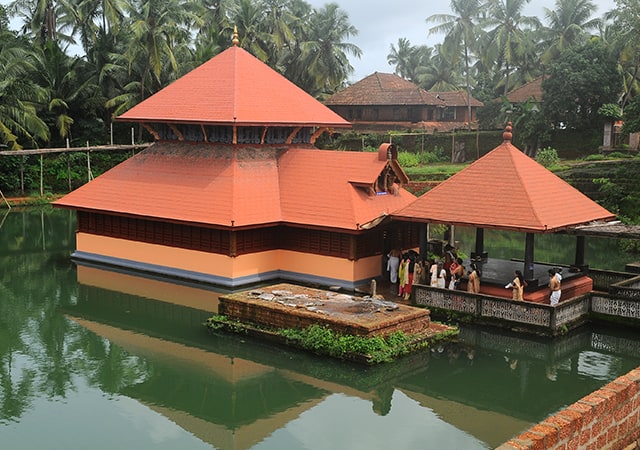 Science has a lot to say about visiting temples in the early morning. Whether, the ancient people were advanced in their scientific knowledge or not, we don't know, but they definitely had some strong ideas when they were placing the idols and constructing the temples.
Visiting the temples would definitely help you absorb plenty of positive vibrations. If you are stressed about something in life, visiting temples, listening to the bells ringing and the chanting of mantras would definitely help sooth those frayed nerves. Most of the Hindu people of Kerala visit temples in the early morning before commencing their household duties or leaving for work. This is one among the Kerala Culture of Hindus
2. Wear Traditional Clothes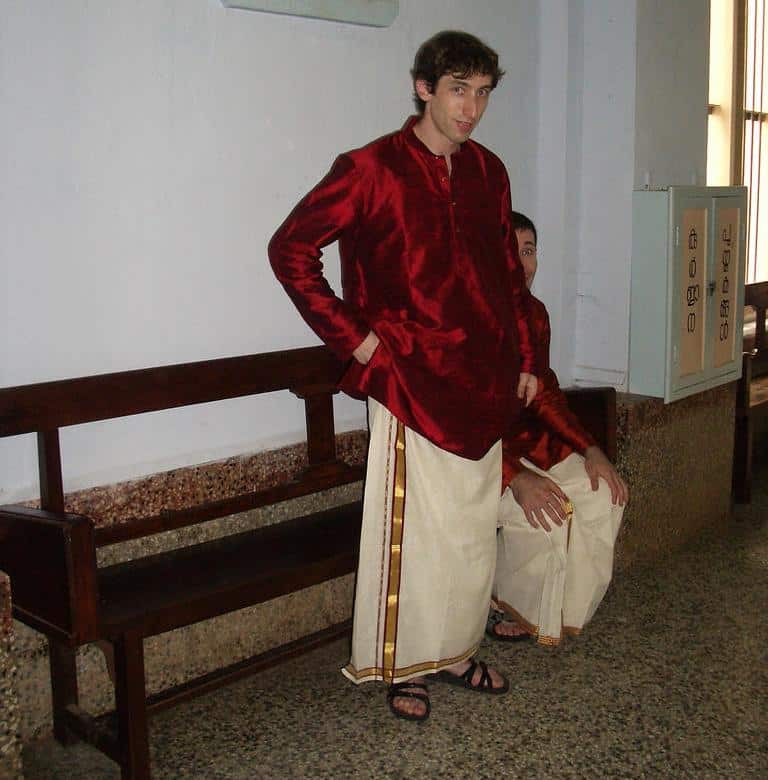 Image by Jeff via Flickr
The traditional clothes of Kerala are elegance personified, and consists (mainly) of mund-neriyathu for Hindu women and men wear shirts and kasavu mundu made of fine cotton. The golden brocades and its thickness depend on the financial capabilities of the wearer. You can also see Hindu women wearing Kancheepuram silk sarees.
Muslims and Christians have different traditional wear and you can see them wearing these clothes on their festival days. Muslim men wear their mundu or dhoti in a slightly different way from that of the Hindu men. You can try these traditional Kerala clothing when you come here, and mind you, they would make you look like a pakka Keralite! Another Kerala Culture which is followed by everyone
3. Wear the Traditional Kerala Ornaments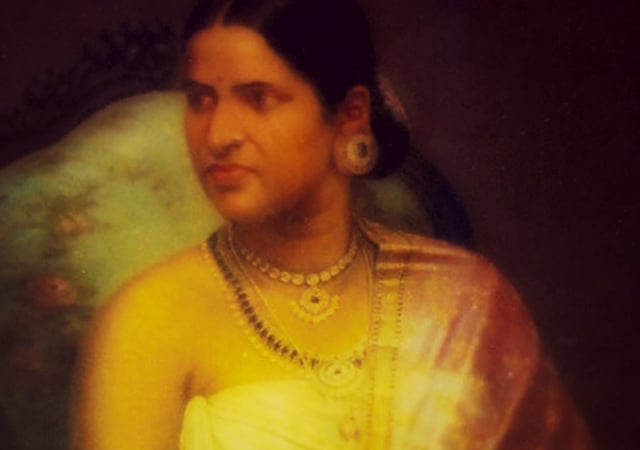 Image by John Perivolaris via Flickr
Traditional Kerala attire will never be complete without ornaments in the hair and body because both men and women in this part of India often adorn themselves with plenty of gold jewelry. You can visit any jewelry shops in Kerala and get some ethnic and antique jewelry to go with your traditional wear.
A pair of Jhoomka earrings with palakka necklace would be perfect for your set mundu. Other options in traditional jewelry would be Kasu Mala, Nagapada Thali, Cheruthali, Poothali, Kashali and Addiyal. Kerala Culture stands apart here
4. Relish Kerala Sadhya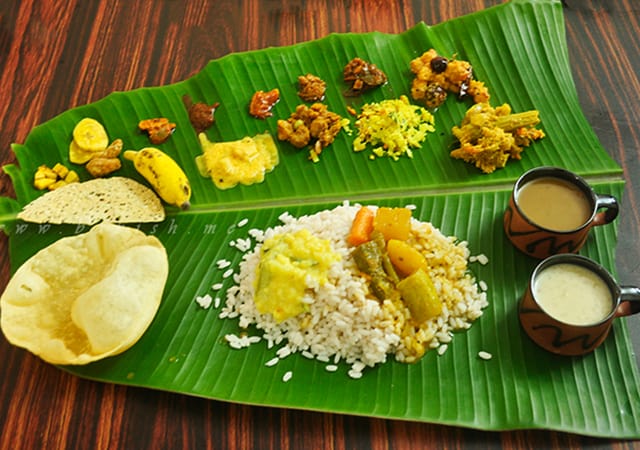 Image by Babish VB via Flickr
The Kerala Sadhya served during Onam, a festival that every resident of Kerala celebrates with great fervor is touted to be one of the most important highlights. You can devour this carefully prepared feast if you visit any house on Thiruvonam day, the last day of Onam.
It is not possible to name a particular date because it depends on the Malayalam star and calendar, but this year, the date falls on September 14. You can devour the sadhya, complete with its 24-28 dishes that also includes desserts, served on a traditional banana leaf. In some places, the number of dishes could even be 64. Sadya is part of Kerala Culture
5. Watch Vallamkali 
Vallamkali or the snake boat race is a fascinating facet of the great Onam festival. Being a tourist attraction of Kerala, people actually book tickets just to have a glimpse of this enchanting event. Champakkulam Boat Race is the oldest boat race in the state and is performed in all its traditional glitz and glamor. Aranmula Vallamkali along the river Pampa is a visual feast. This is also a part of Kerala Culture
6. Go Festival Shopping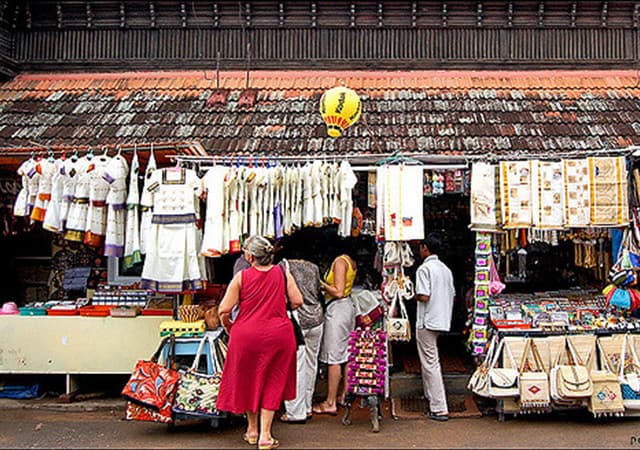 Image by dilip … via Flickr
Though the shops will be filled to the brim with enthusiastic shoppers, you will get a real kick out of shopping this Onam season. The shopkeepers are also making the best out of the situation by luring customers with exciting deals. This would be the best time of the year to buy traditional clothing and jewelry.
7. Eat Food from Naadan Thattukada (Roadside Kiosks)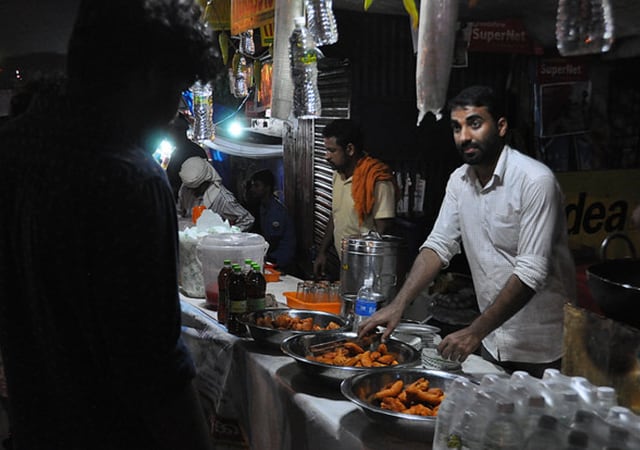 Image by shankar s. via Flickr
It is not the five star hotels that will give you the real taste of Kerala cuisine. Some of the roadside kiosks are famous for their cuisine; you must visit those places exclusively for their rare menus.
These makeshift eateries are full of food lovers; even late into the night you would have to wait for your turn patiently. Well, unless you don't mind jostling with them for a seat, you will have to keep standing. Actually, these naadan thattukadas form the perfect platform to freely mingle with the people and blend in with Kerala culture. This shows the Kerala Culture
8. Drink Elaneer (Coconut water)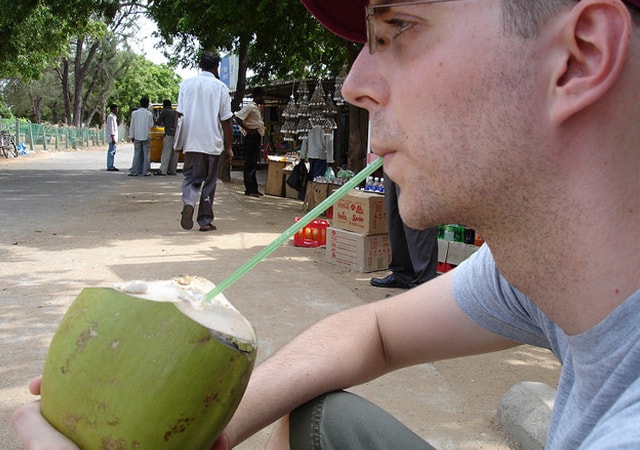 Image by Chris Conway, Hilleary Osheroff via Flickr
Kerala is known for its heavenly tender coconut water or elaneer. It is natural, organic and infused with minerals, vitamins, amino acids and complex carbohydrates. It is sweet, instantly refreshes your body and hence a rage among both foreigners and locals.
You can find roadside elaneer sellers everywhere throughout Kerala and because of its ever growing popularity and widening market, tender coconut water is been exported to other countries as well.
9. Learn a Cultural Art Form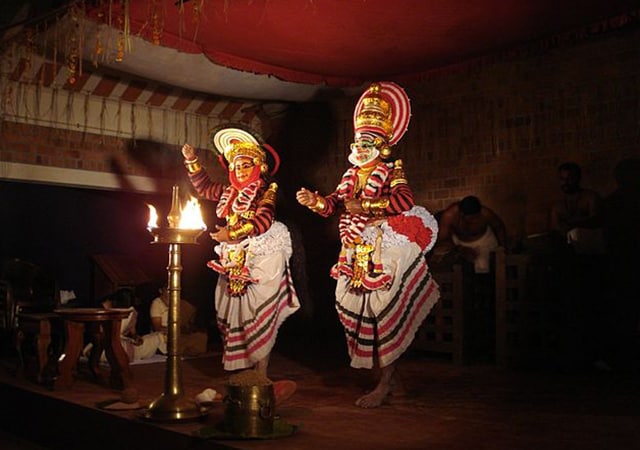 Image by jinnibaba via Flickr
Kerala boasts of various traditional art forms and these make it a very important part of its culture and tradition. All the major religions in the state have their own unique art forms and some of the noted ones are Kathakali, Koodiyattom, Theyyam, Ottamthullal, Mohiniyattom, Nangiar koothu, Chakyar koothu, Panchavadyam. Ottan Thullal, Oppana, Duff Muttu, Kolkali, Margam Kali, Parichamuttukali and Chavittu Nadakam. You can learn one of these art forms from the experts and take home sweet memories.
10. Go Fishing at the Lagoons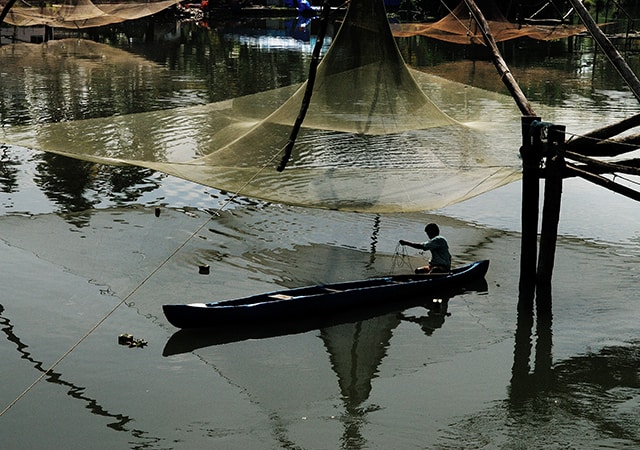 Fishing in Kerala presents an exhilarating experience and both fresh and salt water lakes contain a plethora of fish ready to bite. Would you like to try your luck at fishing? Then you can do it at any of the resorts and fish farms that offer facilities for fishing. Get ready to reel in the best of fish that Kerala water offers you and have them fresh in the umpteen number of preparation styles that your hosts will prepare for you.
11. Enjoy an Elephant Ride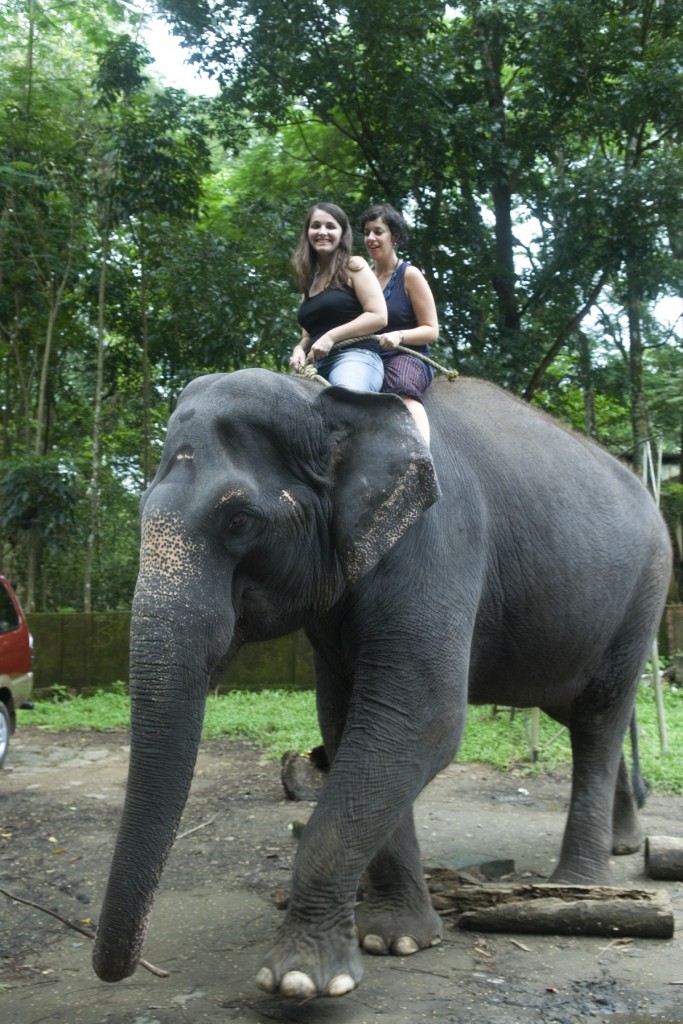 Now you know how the royal rajas felt when they rode on the majestic elephants. If you are strong-hearted and would like to see wild animals up, close and personal, then hitch a ride on these mighty creatures and venture into the forests. Elephant rides are offered at Thekkady along the Periyar National Park – one of the most popular wildlife sanctuaries in Kerala.
The people of Kerala have always considered guests as God, and the treatment you receive here is so sweet and memorable. So don't you think it is time to pack your bags and head to Kerala to be a part of its culture and customs?
If you like this post, please share!!