Kerala in September – Weather and Event Guide
After the deluge that left many parts of Kerala marooned last month, we look towards September as the month of hope. As the locals rally together to rebuild Kerala and bring back its former glory, we can already see evidence of God's own country becoming a paradise again. Kerala in September talks about how you can plan a trip to Kerala during this month.
Our own director went on a road trip to Munnar and visited all the major tourist attractions nearby in. It's quite clear that Munnar has recovered after the floods and is more than ready to welcome guests from far and near. It's the same across other parts of Kerala as well, with citizens and the government working hard to restore Kerala better than before.
Since September is right in between the two monsoon seasons in Kerala, this would be a good time to plan a trip and enjoy the best of what the state has to offer. Here's a rundown on what the weather will be like and major events you can partake in this September in Kerala.
Weather Conditions of  Kerala in September
The temperature in Kerala for the month of September will be almost the same as that of August. The average temperature across the state will probably be about 27 °C or 81 °F, so no changes there.
Average maximum temperature in September: 30 °C (86 °F)
Average minimum temperature in September: 24 °C (75 °F)
It might get a bit warm during the daytime, especially when it's not raining, but it will still be quite pleasant to visit places and enjoy scenic adventures.
More information on Kerala in September
Sea temperature: 27 °C (81 °F)
Sunshine: 6 hours each day
Rainfall: Approximately 18 days in September
Precipitation: 57% to68%
Rainfall is expected to much lesser than what we saw in August. Kerala is likely to receive 175mm of rain in September but spread across only 18 days which is comparatively lower than the preceding months. On rainy days, you are more likely to experience moderate rains rather than thunderstorms.
The afternoons can get a bit warmer but there will also be considerable cloud cover, ranging from 65% to 74%. It might feel a bit hotter than expected due to the high level of humidity, but with adequate water and protection, you can make the best of the good weather days in September.
What to Wear
As always, it's good to be prepared for the rain when you're in Kerala during the monsoon season. Carry a small umbrella or a light raincoat. It will not be too cold, so you don't have to bother bringing a jacket. Make sure you have the right footwear to suit the places you're traveling to – especially if you're planning to hike or walk slippery trails.
Precautions to Take
Here are some precautions you can take if you're travelling to Kerala this September.
Plan your activities based on the weather forecast.
If it's going to be a hot day, try to stay indoors when the sun is overhead.
Keep yourself hydrated with sufficient bottled water, juices or tender coconut water which is a natural rehydrating drink.
Keep yourselves protected from mosquitos with bug repellent sprays or lotions, and carry salt water to repel leeches when walking through wet hiking trails.
Wear light clothing that will easily dry out if you're caught in a downpour. You can always add an extra layer if you'd like to be more comfortable.
How to Travel
Since a few roads and bridges have been damaged in the floods, some places may be inaccessible. Do check the same with your Kerala tour agency before you depart. If you are planning to travel on your own, you'll have to plan beforehand to ensure vehicles are plying on the routes you're planning to take.
Events to Attend
There are quite a few religious and cultural events taking place in Kerala during the month of September. Here are some of them.
1. Manarcad Perunnal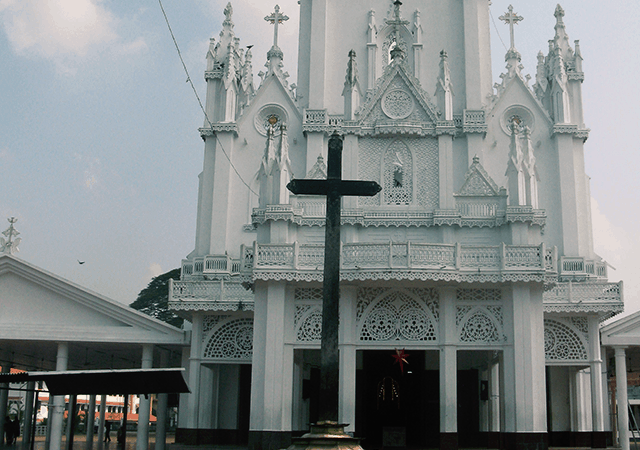 This is 8-day festival is celebrated between 1st and 8th September at St. Mary's Church in Kottayam. The highlight of the annual feast is a procession featuring a sacred golden cross amidst devotees carrying decorated umbrellas.
2. Neelamperoor Padayani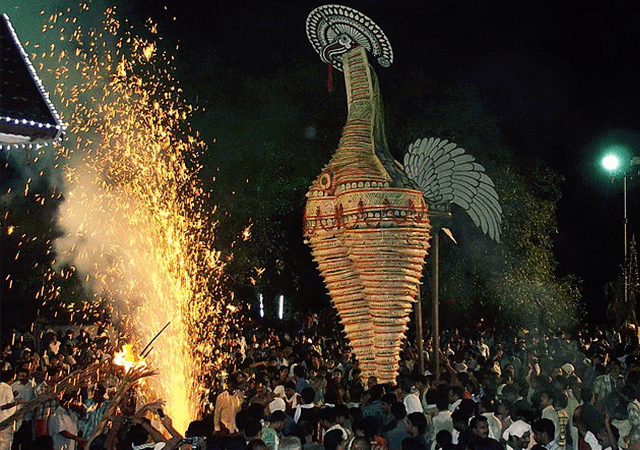 Held on 9th September at the Palli Bhagavathi Temple in Alappuzha, this annual temple festival is a celebration of culture and mythology as huge decorated effigies of swans and other legendary creatures are showcased in a procession.
3. Feast of Holy Cross Shrine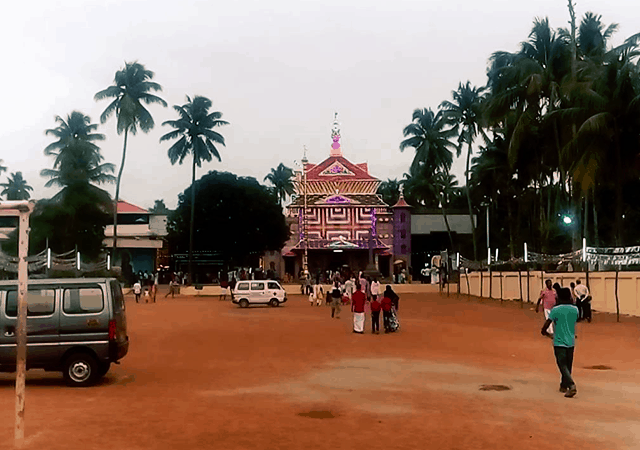 The Exaltation of the Cross at the Holy Cross Shrine in Mapranam, Thrissur is held between 12th and 15th September. Celebrations include Thiritheliyikkel, the lighting of huge candles, vibrant processions and fireworks to mark the culmination of the festival on 21st September.
4. Feast of Vallarpadathamma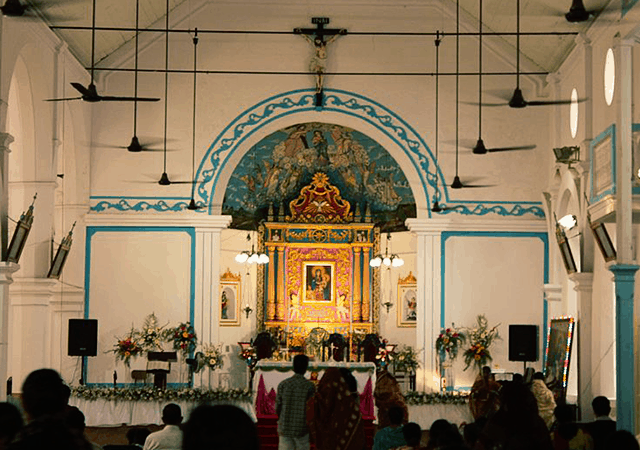 Celebrated on 24th September at the Basilica of Our Lady of Ransom in Vallarpadam, Ernakulam, the week-long celebration begins on 16th September and draws in large crowds from various backgrounds.
5. Ayilyam Mahotsavam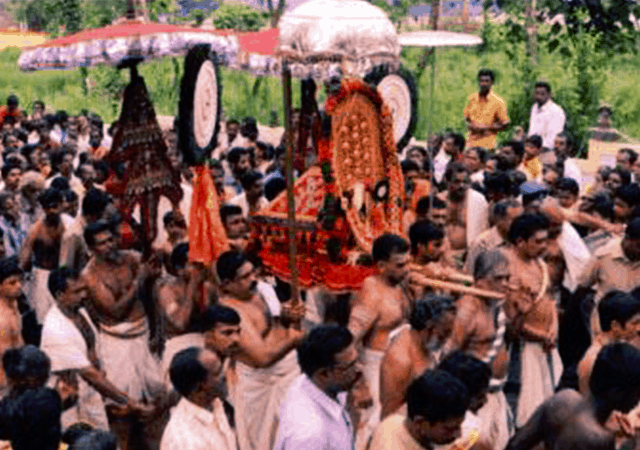 This annual festival will be held at the Sree Nagaraja Swami Temple in Vettikode, Alappuzha between 29th September and 5th October this year, with the highlight being a ceremonial procession and daily rituals.
The short break in the monsoon before it starts up again next month is the perfect time to take a vacation and enjoy the pleasant climate of Kerala. Come on over to Kerala this September and experience the natural beauty that God's Own Country has to offer.
If you like this post, please share!!