Kerala in January- Weather and Event Guide
Kerala in January is an article talks about what all you can do in Kerala in the month of January.
Was your new year's resolution to travel more? Kickstart your travel this year with a trip down to beautiful Kerala… it'll be a great experience! January is a great month to visit Kerala as the weather is pleasant, and there are lots of cultural festivities you can engage in.
Here's the lowdown on the weather in Kerala this January.
Weather Conditions
Since Kerala is on the South West coast of India, closer to the equator, it enjoys tropical climate around the year. The temperature ranges between the high 20s and the low 30s.
January is still considered winter in Kerala, so the temperatures are slightly lower. The average temperature for almost the entire state is about 28°C or 82°F.
Average maximum temperature in January: 32 °C (90 °F)
Average minimum temperature in January: 23 °C (73 °F)
As you can see, the days are quite warm but it can get slightly chilly during the nights. Hill stations are much cooler than the plains, as can be expected.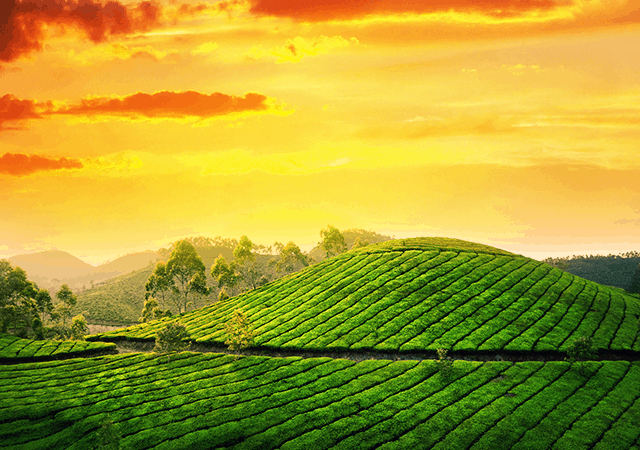 Here are a few more specifics on Kerala weather in January, to help you plan your trip better:
Sea temperature: 28°C (83°F)
Sunshine: 9 hours each day
Rainfall: Approximately 3 days in January
Precipitation: 2% to 6%
January is one of the driest months of the year for Kerala, so you'll hardly see any rainfall. In fact, historically, January 5th is supposed to be the driest day of the year in Kerala.
The chance of precipitation rises slightly towards the end of January, but that doesn't mean you'll see much rainfall. The sky is typically clear and mostly devoid of cloud cover. You can expect it to be clear during 40% of the time and overcast only 7% of the time.
You will get over 11 hours of daylight, so it will be bright and sunny for a longer duration. While this might mean you'll be exposed to more sunlight, it also gives you the freedom to be outdoors all day and make the most of your vacation in Kerala.
What to Wear
Since it's going to be sunny, make sure you carry a lot of light clothing, preferably in cotton or linen. If you are travelling to hill stations like Munnar, Vagamon or Thekkady etc. , you need to carry some warm clothes that you can layer on, since it gets cooler during the nights. For beaches, you can make do with the basics like shorts and t-shirts.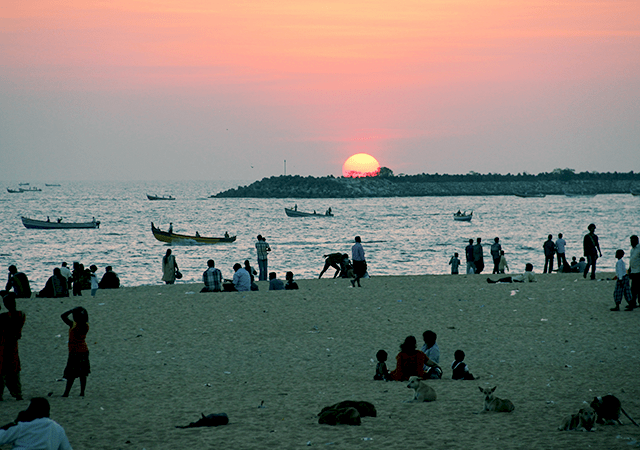 Image by Ignazio Carpitella via Flickr
In addition, make sure you carry comfortable walking shoes for roads and rough terrains and flip-flops or sandals for walking on the beach.
Precautions to Take
If you are not used to a tropical climate, there are some precautions you need to take so you can truly enjoy your holiday in Kerala.
Drink lots of bottled water and fresh juices to keep yourself hydrated. You get fresh tender coconut water in just about any destination in Kerala which is great for replenishing your electrolytes.
Use a mosquito repellent in the evenings and nights.
Wear a hat or a cap if you're planning to stay outdoors for an extended period of time.
Make sure the food and drinks you consume are hygienically prepared. You really don't want to be down with a stomach bug during your trip.
How to Travel
The good thing about January is that your travel plans aren't hampered by the rains. When traveling between distant locations in Kerala, you can opt for buses or trains if you want to get the real feel of the local culture.
For shorter distances, you can hail a cab or take an autorickshaw. Of course, nothing beats walking down well-beaten paths and trekking through rocky slopes to become one with nature and truly live the adventure life in Kerala.The weather in January is perfect for just about any destination you'd like to visit in Kerala.
Events to Attend
January is also a time for several local festivities. So, if you'd like to take in the culture and traditions of authentic Kerala, there are several events you can partake in.
Swathi Sangeetholsavam – a grand musical extravaganza, held every year in January at the Kuthiramalika Palace in Thiruvananthapuram.
Vasantholsavam – a local cultural event held by the Kerala Tourism Department in January at the Kanakakkunnu Palace in Thiruvananthapuram.
Kanjiramattom Nercha – a grand spectacle held annually at the Kanjiramattom Mosque in Ernakulam to celebrate the Kodikuthu festival.
Adoor Gajamela – an elephant pageant held on 27th January this year at the Sree Parthasarathy Temple in Pathanamthitta.

Nishagandhi Festival–a week-long cultural dance celebration held at the Nishagandhi Auditorium in Thiruvananthapuram during the third week of January.
AthirampuzhaPerunnal – a religious event at the St. Mary's Forane Church in Kottayam to commemorate the feast of St. Sebastian during the third week of January.
ArthunkalPerunnal – a 10-day annual feast held at St. Andrew's Forane Church in Alappuzha every year.
ThaipooyamMahotsavam – a religious celebration held at the KoorkancherrySreeMaheswara Temple in Thrissur on January 31st this year.
If you're planning to visit Kerala, you're definitely going to have the time of your life. Whether you're participating in any of the unique cultural festivities or enjoying a quiet vacation amidst nature, you can be assured the Kerala weather in January will make it special.
If you like this post, please share!!