Exploring Kerala Beyond Its Backwaters
A few years back, Kerala was touted to be one of the ten paradises of the world by National Geographic Traveller. This is because of the bountiful varieties of unparalleled natural wonders. Interestingly, it is not just the backwaters that put Kerala on the world tourism map. It adds a lot of other things. Kerala Sightseeing has many experiences to explore.
True, the state is synonymous with its backwater havens. But it is also popular for the mystical hill stations, serene beaches. Incredible architectural wonders, wildlife sanctuaries and historical delights. Located on the Malabar Coast of the south-western part of India, this tropical land of magic has a unique culture and tradition. This puts it in a specific niche in the world tourism genre. 
The cultural and geographical characteristics of Kerala make it a treasure. Serene and spellbinding, there is so much to see apart from the backwaters. Let's explore Kerala beyond its backwaters. 
Walking Along Verdant Hill Stations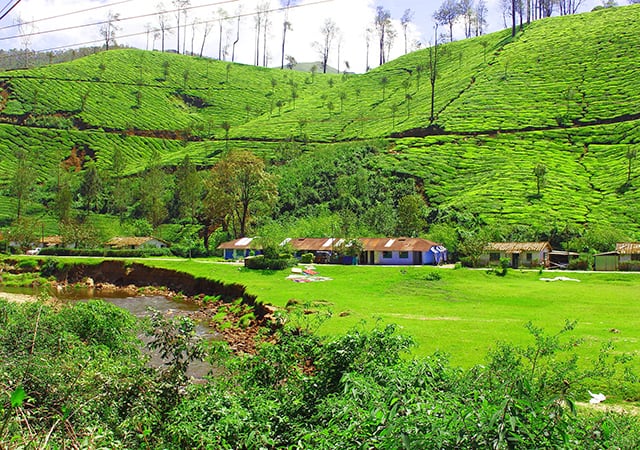 Images by devalokamktm via Pixabay
Kerala sightseeing includes some of the most magical hill stations in the country. Idukki, Munnar, Vythiri, Peerumedu, Vagamon, Thekkady, Lakkidi and Ponmudi are the most popular ones. The hill stations sport the most spectacular sunrises and sunsets of all time, so if you are visiting Kerala, this is something you shouldn't miss for the world. 
Exploring the Historical Wonders during Kerala Sightseeing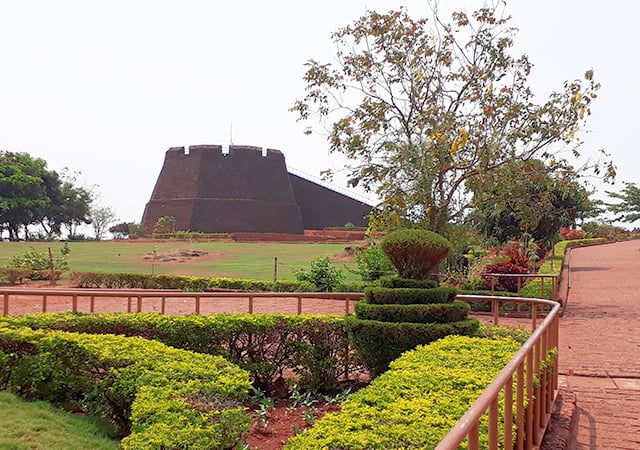 Kerala sightseeing also has an astounding number of buildings, monuments, forts, palaces, churches and temples that would take you on a mesmerizing journey to the past. It is the past of this land that makes it have a strong future, and evidence of European influences can be seen almost everywhere. 
If you are looking to go through the lost paradise of Kerala, you can visit the Padmanabhapuram Palace at Trivandrum, Krishnapuram Palace at Aleppey and the Hill Palace at Kochi. If it is the ancient buildings that interest you, then you can head to Thalassery Fort, Bekal Fort, the Jewish Synagogue, Palakkad Fort and Anjuthengu Fort. Fort Kochi in Ernakulam district is a must-visit place as well. 
Go Fishing during Kerala Sightseeing
Fishing is another experience in Kerala that you must try out. Kochi, Njarackal, Cherai, Alleppey, Kumarakom and Trivandrum are the best places to experience this "sport". Some people say it is an art because there are so many things to master in fishing. Aqua tourism is popular in Kerala. Resorts, hotels and travel agents have included traditional fishing as part of their tour tourist packages. 
When you are on Kerala Sightseeing, you can also do fishing with nets, there are three options – koruvala (trawl net), the veesuvala (casting net) and the cheenavala (Chinese fishing nets). You can enjoy lessons from real fishermen and try the activity yourself. It is also a treat to watch the experts fishing with bamboo traps, using bow and arrow and angling. Yes, fishing is a different ball game altogether in Kerala. 
Exploring the Mystery of Kerala Wildlife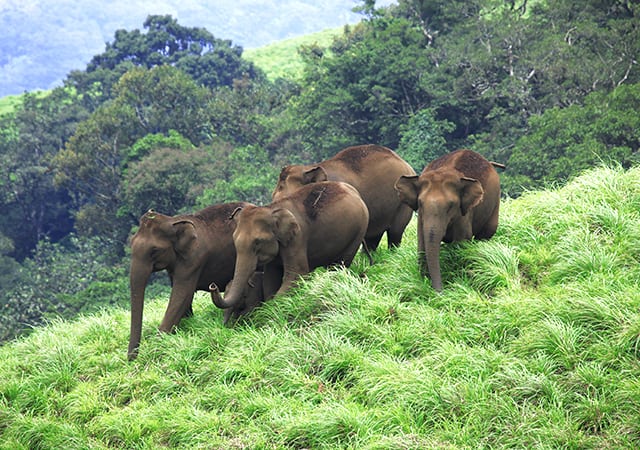 Kerala sightseeing is well known for its wildlife destinations and the incredible sights and sounds associated with it. There are numerous wildlife sanctuaries – Periyar Wildlife Sanctuary, Parambikulam Wildlife Sanctuary, Idukki Wildlife Sanctuary, Chinnar Wildlife Sanctuary, Wayanad Wildlife Sanctuary, Neyyar Wildlife Sanctuary, Peppara Wildlife Sanctuary and Aralam Wildlife Sanctuary. Jeep safaris, wildlife treks and hikes can be arranged if you like to spot the wildlife up close.
Wearing the Traditional Attire during Kerala Sightseeing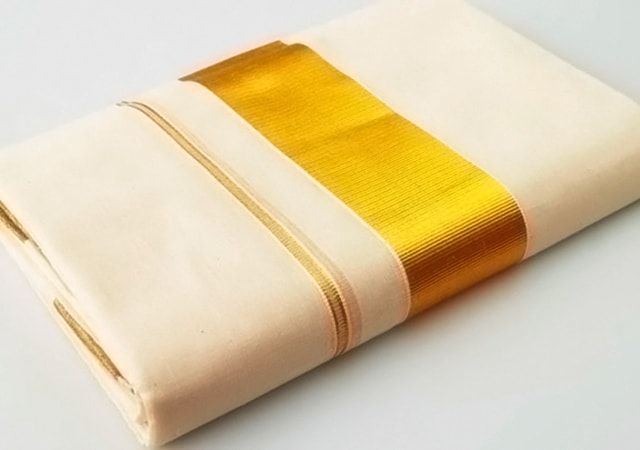 One of the most alluring activities that tourists from abroad enjoy doing is wearing the traditional Kerala attire. Kerala saree or mundu nereiyathu set for women, and white dhoti and shirt for men. Traditional handloom makes it all the more elegant. So, that's something you can try out when you are hanging out in Kerala. During Kerala sightseeing you can even wear these saree and mound.
Riding the Elephant in Kerala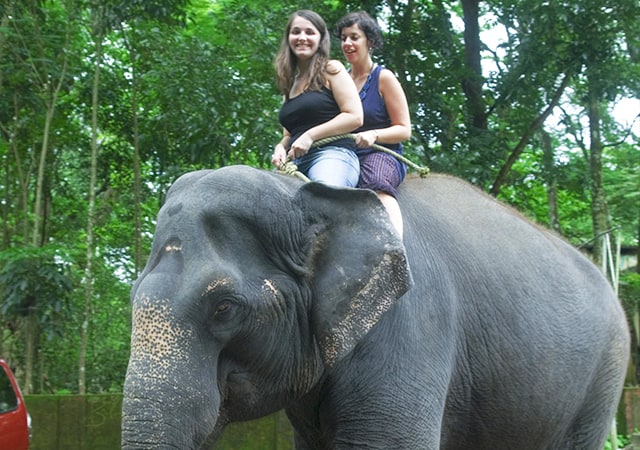 Elephant rides are popular among visitors and you can do it while visiting Munnar and Thekkady. You can also dream of an ancient past when the kings of each land wandered down the streets, riding on their elephants to meet with their subjects. It is a beautiful feeling, and you can see things from a different angle. 
Stay in Tree Houses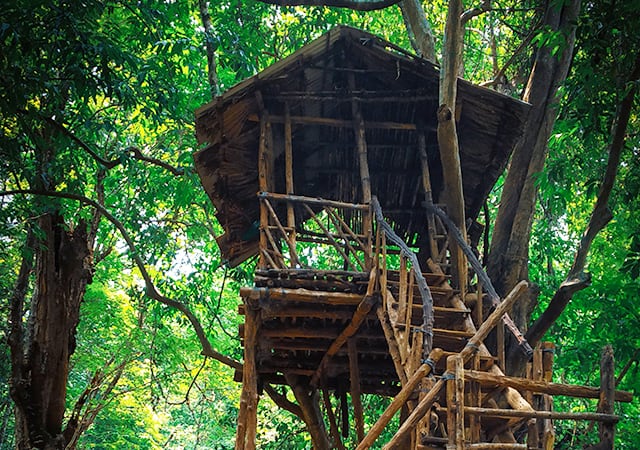 Image by Asif Nahas via Unsplash
One of the most interesting things tourists indulge in when they are in Kerala would be to stay in a tree house right in the jungle. There are luxurious tree houses, budget homestays and cottages if you want to relish the spirit of the forests. Just being in the midst of pure nature would be so refreshing to the soul. Try it when you are visiting places in Munnar, Gavi, Thekkady, Wayanad or Athriappilly. This is a must to be included during Kerala Sightseeing
On a Spiritual Journey to know who you are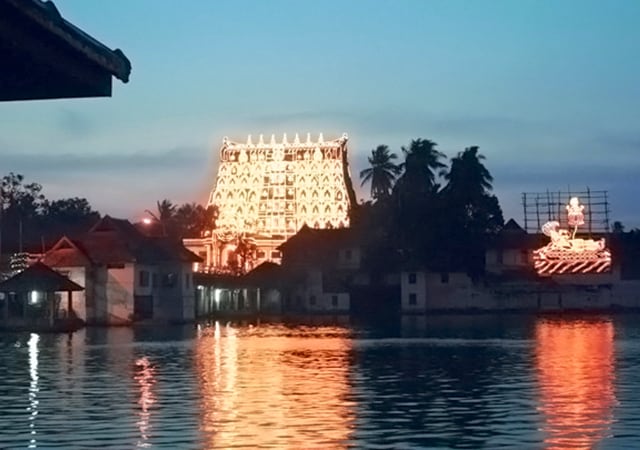 Kerala is an abode of incredible religious monuments, so if you can plan a trip including all these places, it can be highly informative and educating. Being an epitome of religious harmony, you can see several temples, mosques and churches, each with their own architecture significance and wonder.
Sabarimala, Guruvayoor, Cheraman mosque at Kondugallur, Sri Padmanabhaswamy Temple, Vadakkumnathan Temple, Our Lady of Dolours Basilica, Vallarpadam Church, Lourdes Forane Church and plenty more explore the religious fabric of the country.
Conclusion
These are not the only things that you can explore in Kerala because the possibilities are endless. But you have to start somewhere and these are some of the best experiences tourists enjoy here. You can participate in the festivals, dance in the monsoon rain, enjoy puttu and egg roast for breakfast, go for a refreshing walk along the country roads, try learning a new language, taste Kerala delicacies in the evening, sleep under the stars and wake up to the sounds of birds chirping.
If you like this post, please share!!!