Kerala Special Ifthar food
The holy month of Ramadan holds a lot of importance in the Muslim calendar. It is the month dedicated to fasting and purifying the human soul and body. During this holy period, people in the Muslim community dedicate themselves to God and engage in self sacrifices. Ifthar food is what we all enjoy during this month.
Prayer and fasting are two important practices to attain good health and life. Followers of Islam refrain from eating and drinking during the day time throughout the month in order to learn self control, patience, humility and spirituality.
Suhur and Ifthar are the two main meals served during Ramadan. Suhur ends with the morning prayers and Ifthar starts after sunset. Both the meals are heavy and healthy, including lots of vegetables and fruits to keep them energetic throughout the day.
Ifthar is the time at which they break the day's fasting. Usually the fast is broken with dried dates and juices. It is a social activity where friends and family gather to exchange mouth watering traditional Muslim dishes.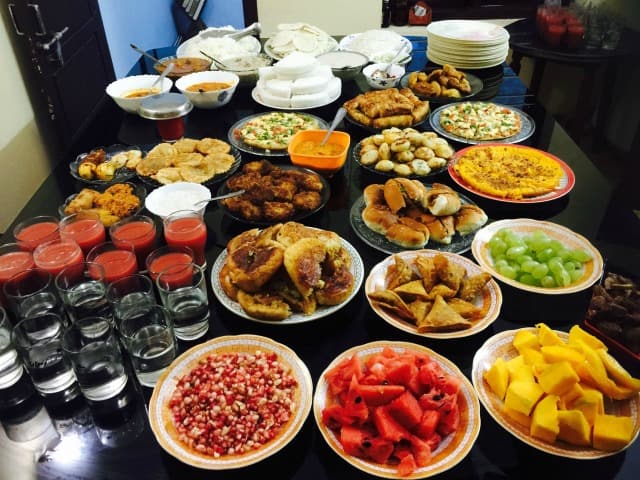 It is again time for a holy month to purify the body and soul. Of course, it is time for Ifthar dishes also. I will list out some of the important Ifthar delicacies in Kerala.
1. Pathiri
Pathiri is a much loved Ifthar dish in Kerala. It is a kind of thin roti made of rice flour. There are many varieties of pathiri's like erachi pathiri, meen pathiri, chatty pathiri and a lot more. Rice Pathiri is usually served with meat curries, which is a delicious combination. This is a good Ifthar food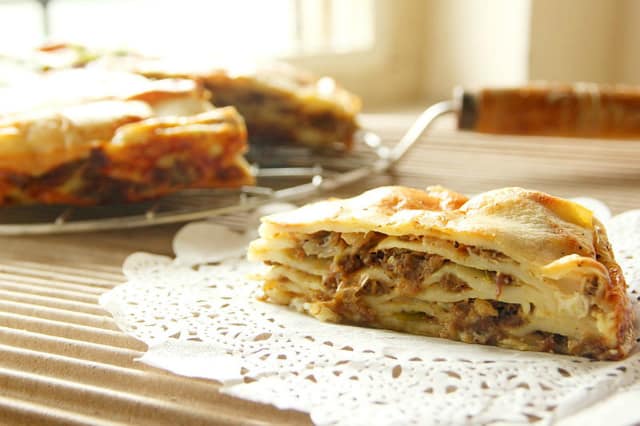 2. Arikadukka
Arikkadukka or stuffed mussels is a speciality of Malabar. Mussel is a tasty sea food, which is common only in the southern part of Kerala. This crispy and tasty snack is a most sought after Ramadan dish.This is also a good Ifthar food
3. Pola
Pola is also a Malabar delight. It is very easy to cook and a must for Ifthar parties. You can have a variety of polas like egg pola, kayi pola, carrot pola and meat pola. Pola looks like a cake and is very yummy too. This is a famous  Ifthar food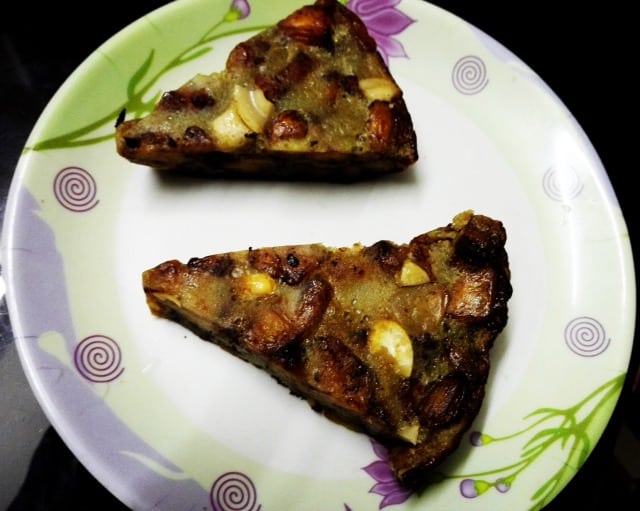 4. Unnakaya
Unnakaya is a mouth watering Ifthar dish made of plantain. This sweet snack is an all time favourite dish in all special Muslim functions. This is the most tasty Ifthar food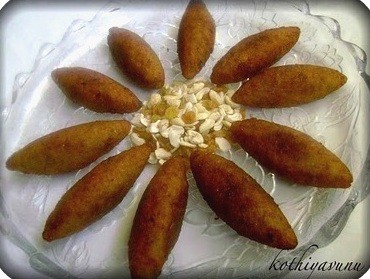 Image by s4's world via Flickr
5. Samosa
Samosa is a traditional Muslim snack. This most delicious crispy snack is common in all parties and functions. Spicy chicken samosa is the most popular.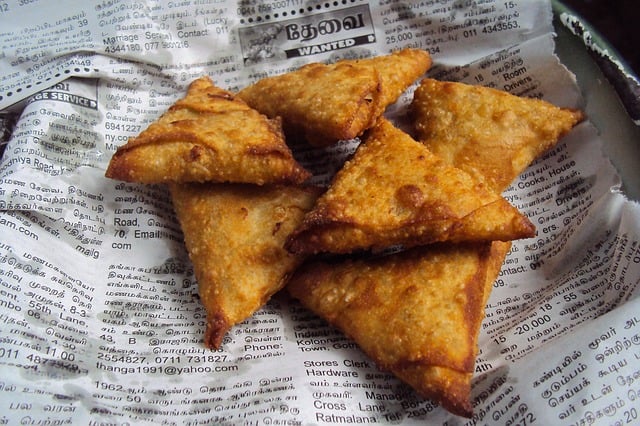 6. Kilikkoodu / Bird's Nest
This visually appealing dish resembles a bird's nest. Kilikoodu is a kind of cutlet wrapped in vermicelli. Its aroma and shape makes it a favourite among Ramadan dishes. This is a good Ifthar food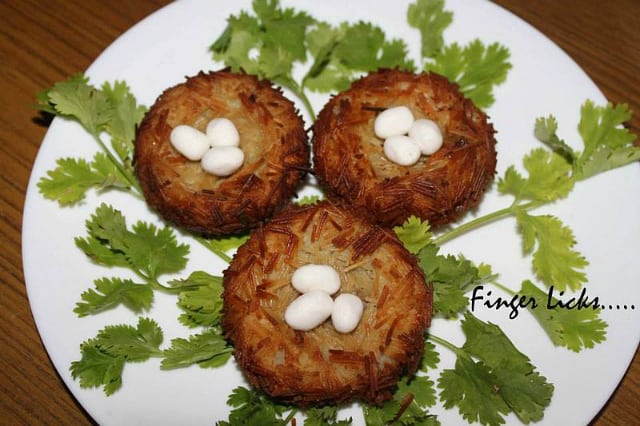 Image by Shaminap via Wikimedia Commons
7. Muttamala
Egg and sugar syrup are the major ingredients for preparing this traditional Muslim dish. Egg yolk is used to prepare the mala and the white is used to prepare a cake shaped dish. Both items are arranged beautifully and served together. This is also a good Ifthar food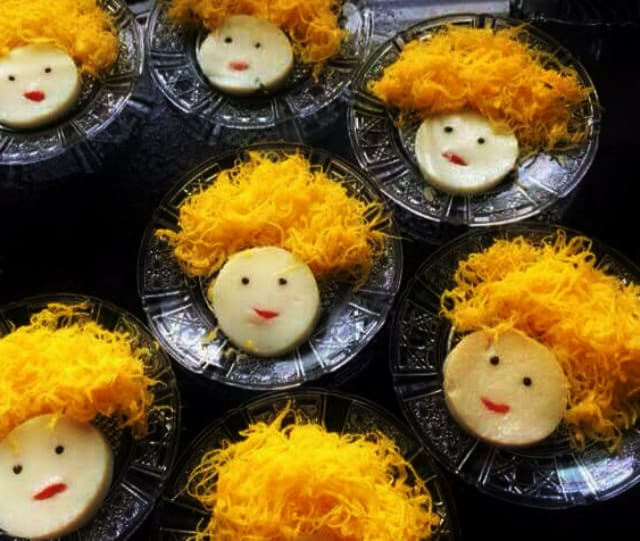 8. Irachi Petti
Irachi petti is a kind of pancake in the shape of a box. It is prepared with chicken wrapped beautifully in a pancake and fried after dipping in egg. It is an ideal snack for all special parties.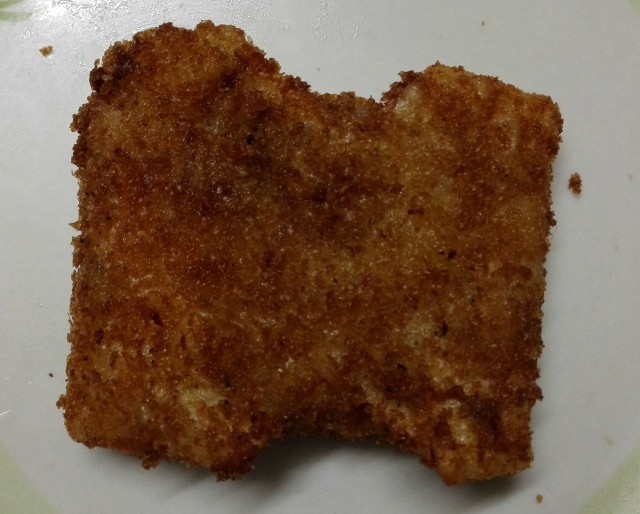 9. Kozhi Ada
Kozhi ada is a crispy snack similar to samosa but is different in shape and taste. It is not always prepared with chicken; the filling can be any other meat, fish, vegetables or a mixture of coconut and sugar. Its shape is the major attraction.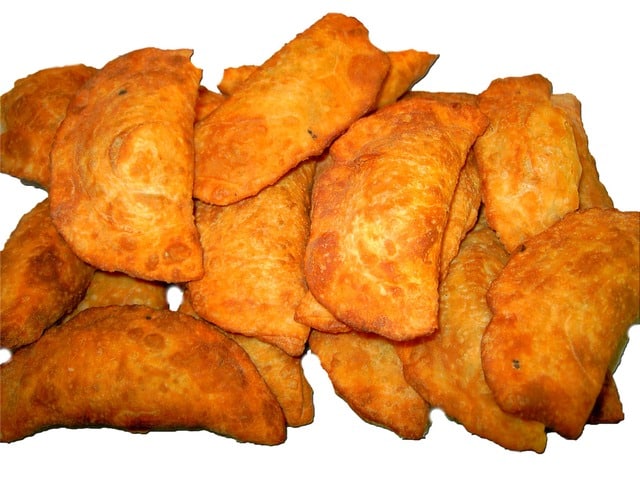 These are the common Ifthar special snacks you can enjoy from Kerala. If I have missed out any of the important Ifthar snacks, please share them in your comments!