Affordable Kerala Tour Packages Below 15000 Rupees: Explore Kochi & Munnar with Paradise Holidays
Are you dreaming of an unforgettable Kerala tour package without straining your budget? Look no further, as Paradise Holidays brings you affordable Kerala tour packages below 15000 rupees.
Experience the best of Kerala with our meticulously crafted 3-day, 2-night itinerary, covering Kochi and Munnar. With a delightful day in Kochi and a peaceful night stay at Paradise Homestay, followed by two days and one night in the enchanting hill station of Munnar, this Kerala tour package promises a memorable getaway for couples.
Day 1: Arrival in Kochi and Paradise Homestay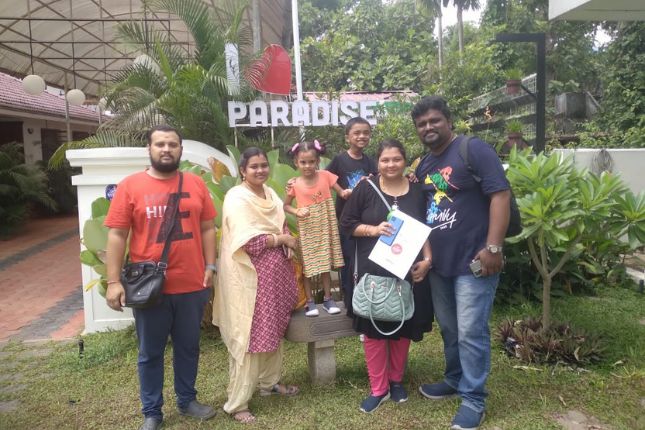 Your journey commences as you arrive in Kochi, a city renowned for its rich history, cultural diversity, and vibrant atmosphere. Paradise Holidays ensures a comfortable stay for you and your partner at Paradise Homestay, where warm hospitality and modern amenities await.
Spend the day exploring the captivating city of Kochi. Start with a visit to Fort Kochi, a charming neighborhood adorned with colonial-era architecture. Stroll through its quaint streets, admiring the iconic Chinese Fishing Nets and discovering hidden gems like art galleries, spice markets, and cafes. Immerse yourself in the city's historical legacy with a visit to the famous Mattancherry Palace, adorned with intricate murals depicting Hindu mythological tales. Don't miss the opportunity to visit the Jewish Synagogue, one of the oldest active synagogues in the Commonwealth.
As the day winds down, return to the comfort of Paradise Homestay, where you can relax and rejuvenate for the adventures ahead.
Day 2: Exploring Munnar's Natural Beauty
On day two, you'll embark on a journey to Munnar, a hill station in the breathtaking Western Ghats. It is better to start early as 8:00 AM, to get maximum time in Munnar. Munnar is renowned for its picturesque landscapes, sprawling tea plantations, and tranquil ambiance. Paradise Holidays ensures a seamless transfer and a cozy overnight stay at a well-appointed hotel in Munnar.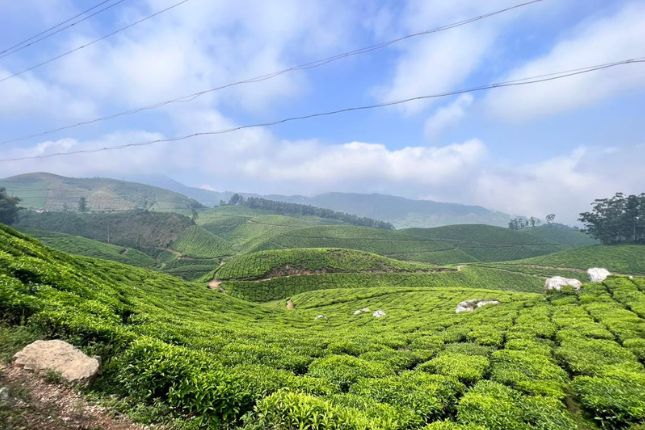 Once you arrive in Munnar, get ready to immerse yourself in its natural beauty. Begin your exploration with a visit to the Eravikulam National Park, home to the endangered Nilgiri Tahr. Trek through the lush green trails, encounter vibrant flora and fauna, and capture mesmerizing moments amidst the pristine wilderness.
Next, explore the tea gardens, where you can witness the tea-plucking process and indulge in a refreshing cup of tea amidst the serenity of the plantations. The tour continues with a visit to the enchanting Rose Garden, showcasing a vibrant array of exotic flowers.
Day 3: Munnar Sightseeing and Departure
The third day in Munnar promises more captivating experiences. Begin by visiting the Mattupetty Dam, known for its scenic beauty and boating opportunities. Capture breathtaking views of the surrounding mountains and the serene lake.
Your tour concludes with a visit to Top Station, offering panoramic vistas of the valleys and a chance to witness a mesmerizing sunset. As your Kerala adventure comes to an end, Paradise Holidays ensures a seamless transfer to the airport or railway station for your departure, leaving you with cherished memories to last a lifetime.
Conclusion
Paradise Holidays' Kerala tour packages below 15000 rupees offer an excellent opportunity to explore the beauty and charm of Kochi and Munnar on a budget. From Kochi's historical landmarks and vibrant atmosphere to the breathtaking landscapes and tea plantations of Munnar, this package promises a memorable experience for couples. Enjoy a comfortable stay at Paradise Homestay, immerse yourself in nature, and create lifelong memories with Paradise Holidays' affordable tour package. Book your trip now and prepare for an unforgettable journey through the wonders of Kerala.