Kerala Tour Packages Below 5000 – Unveiling the Best of Cochin and Fort Kochi Sightseeing: Affordable Extravaganza
Kerala, the mesmerizing "God's Own Country," beckons travelers with its breathtaking landscapes and rich cultural heritage. When it comes to exploring the beauty of Kerala on a budget, Kerala tour packages below 5000 rupees open up a world of possibilities. Among the must-visit destinations, Cochin and Fort Kochi stand out as historical and cultural hubs that offer a delightful blend of old-world charm and modern attractions.
In this article, we will take you on a budget-friendly sightseeing journey through Cochin and Fort Kochi, from 8 AM to 5:30 PM, showcasing the best experiences you can relish without breaking the bank.
8 AM – Fort Kochi's Iconic Chinese Fishing Nets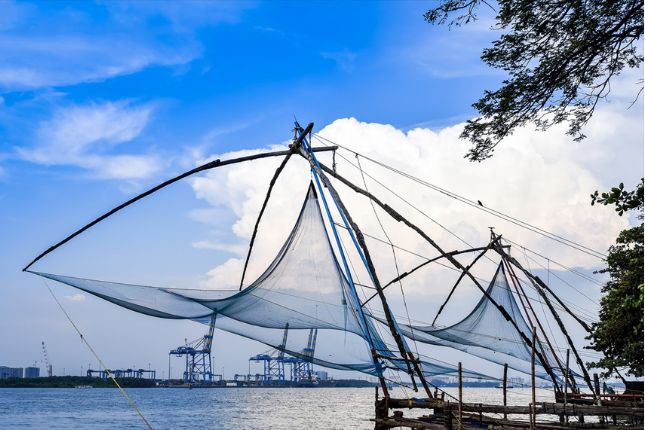 Kickstart your day by heading to Fort Kochi, where you can witness the iconic Chinese Fishing Nets in action. These fishing nets testify to the historical trade connections between Kochi and China. Watching the skilled fishermen cast their nets against the backdrop of the rising sun is a sight to behold.
9 AM – St. Francis Church
Stroll from the Chinese Fishing Nets to the St. Francis Church, India's oldest European church dating back to the 16th century. The serene ambiance and beautiful architecture make it a must-visit for history enthusiasts. Entrance to the church is minimal, making it a budget-friendly sightseeing spot.
10 AM – Fort Kochi Beach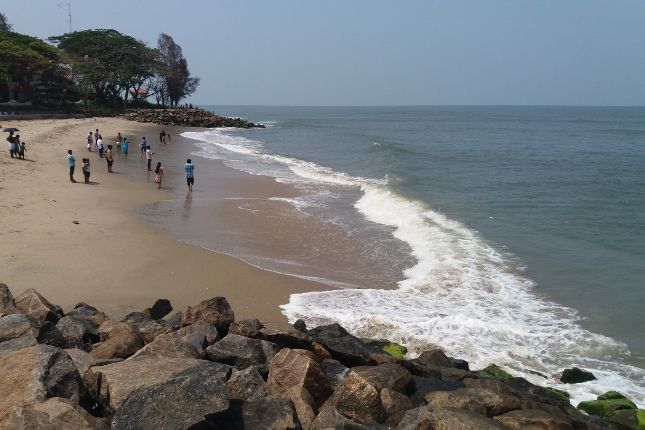 Next on the itinerary is Fort Kochi Beach, where you can unwind and enjoy the scenic beauty of the Arabian Sea. Spend time relaxing under the swaying palms, taking a leisurely stroll down the shore, or collecting seashells. Fort Kochi Beach is a well-liked destination for both locals and visitors.
11 AM – Explore Mattancherry
After the beach, venture into the nearby neighborhood of Mattancherry. Visit the Mattancherry Palace, also known as the Dutch Palace, which showcases beautiful murals and exhibits depicting the region's history. The nominal entry fee fits perfectly within your budget-friendly sightseeing plan.
12 PM – Savory Delights at Local Eateries
Treat yourself to some mouthwatering Kerala delicacies at local eateries in Fort Kochi and Mattancherry by noon. From sumptuous seafood to traditional vegetarian dishes, the local food scene has something to satisfy every palate, and it won't cost you a fortune.
1 PM – Santa Cruz Basilica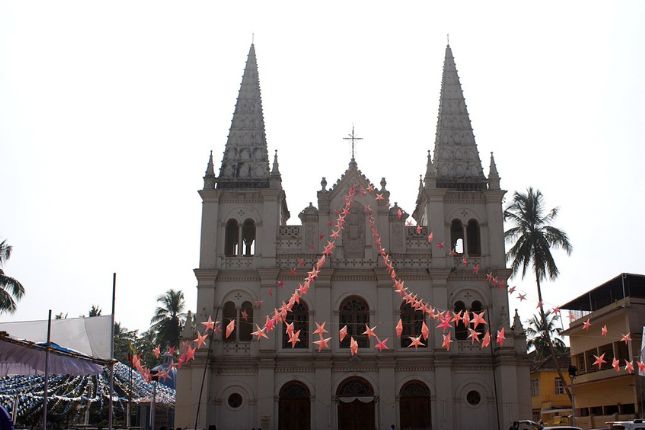 Head to Santa Cruz Basilica, another architectural gem that showcases stunning Gothic and Indo-European designs. This historical church welcomes visitors free of charge, allowing you to appreciate its grandeur without affecting your budget.
2 PM – Fort Kochi Walkway
Walk along the scenic Fort Kochi Walkway, also known as Princess Street. Lined with quaint shops, art galleries, and cafes, this vibrant street exudes an old-world charm. Window shopping and soaking in the local culture come at no cost, making it an excellent addition to your budget-friendly sightseeing itinerary.
3 PM – Folklore Museum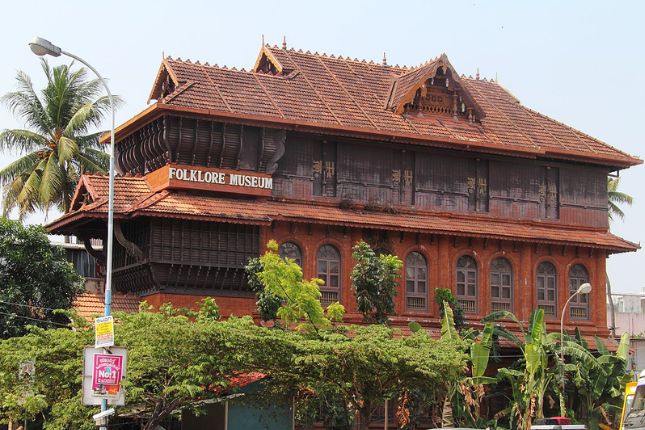 For a nominal entry fee, you can explore the Folklore Museum in Kochi, which houses a diverse collection of traditional art, artifacts, and cultural exhibits. It's a treasure trove for those interested in Kerala's folklore and heritage.
4 PM – Marine Drive
Conclude your sightseeing day with a visit to Marine Drive, a picturesque promenade overlooking the backwaters. As the sun sets, the view becomes magical, and you can enjoy the serene ambiance.
Conclusion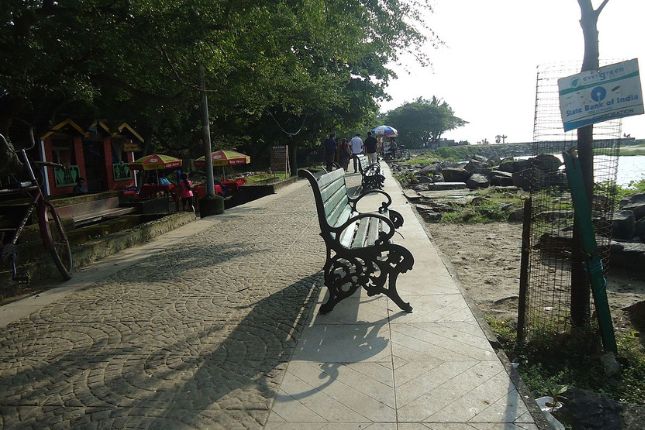 Kerala tour packages below 5000 rupees offer an excellent opportunity to experience the cultural and historical wonders of Cochin and Fort Kochi without stretching your budget. From iconic landmarks to local delights, this budget-friendly itinerary showcases the best of Cochin and Fort Kochi, ensuring an unforgettable journey without breaking the bank. Embrace the charm of these captivating destinations, and return home with cherished memories of your affordable extravaganza in "God's Own Country."