Mullapanthal Shop – Authentic Kerala Food
Don't get carried away with the name – Mullapanthal Shop:  it is a toddy shop but entirely safe for families and ladies. I had heard about this toddy shop but never had a chance to visit it, so I intentionally made it a point to visit it when I was in the vicinity.
Mullapanthal Shop is just another toddy shop in Kerala, a very standard place to have food, with a glass of toddy if required. On arrival, I was a little hesitant to enter as the entrance was not promising. I asked the security guy about the availability of a family room, and he said we could sit anywhere with family.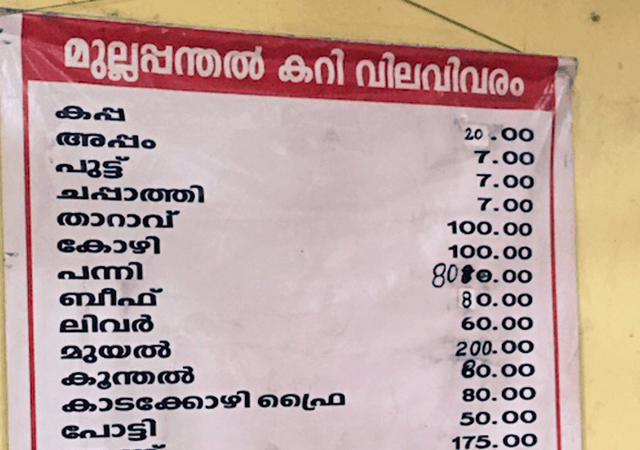 Our visit
I had come to Mullapanthal Shop with my family just because of the shop's fame. It was 2 PM in the afternoon and the entire restaurant was occupied with no space left to be seated. Families, love birds, friends and colleagues filled the entire area but we somehow managed to procure three seats.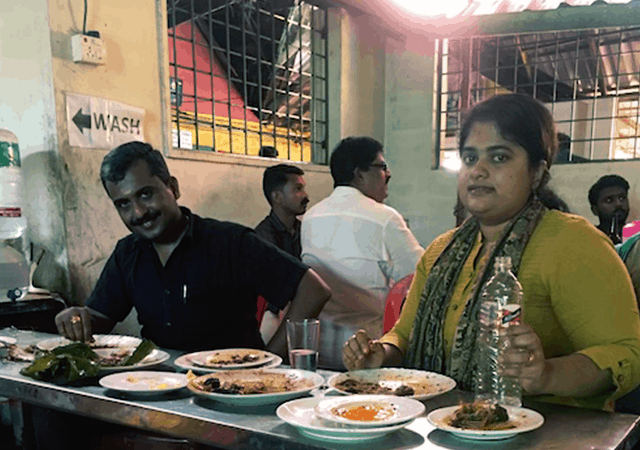 The waiter at Mullapanthal Shop, dressed in typical Kerala style with a lungi, came to us smiling and took our order. We ordered puttu, fish curry (mulakettathu), kappa (tapioca) and duck curry. The food was served with love in another 15 minutes and the taste is still tingling our taste buds.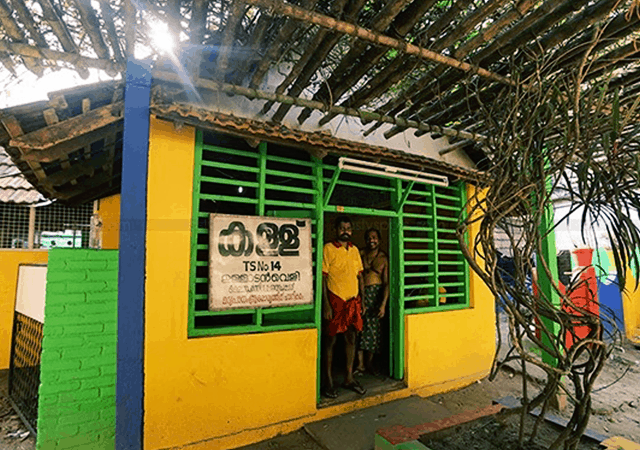 Image via tastyspotsmedia
We are fish lovers but we'd never experienced this sensation when we tried out dishes from many other popular places. All the food was so tasty that it made you want to go back and savor some more. After we'd tasted the food, one of the people there approached us for our feedback. On further conversation, we gathered that he was the owner of this shop and he explained about this venture he'd created many years back. He asked us to order karimeen pollichathu which was again delicious. A must to try at Mullapanthal Shop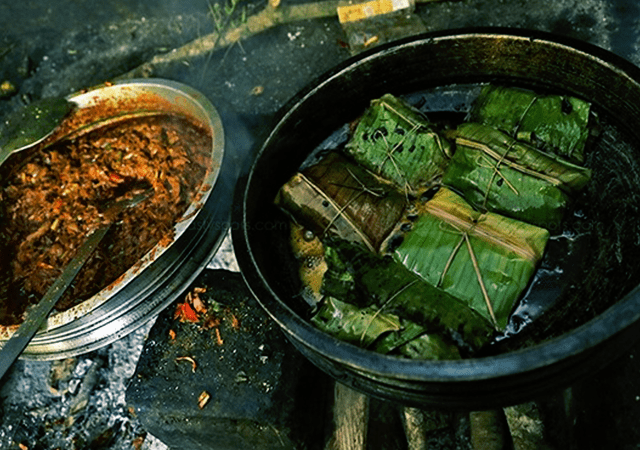 Image via tastyspotsmedia
I admire his attitude of running such a successful family food court under the banner of a toddy shop. Though I was initially intimidated, we could not find even a single person creating a ruckus while drinking toddy in such a place.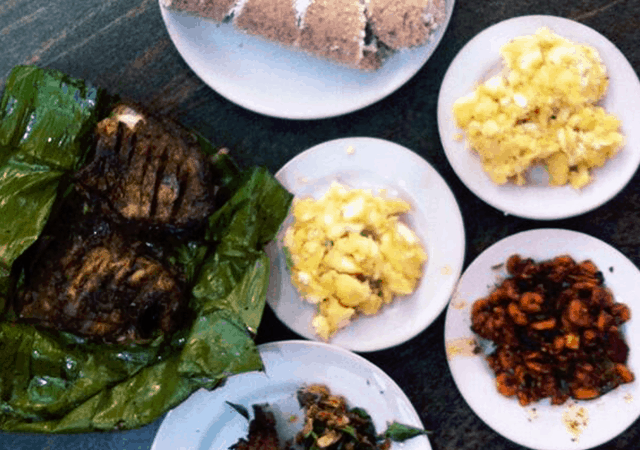 Image via Twitter
This Mullapanthal Shop is a must visit and you cannot miss its delicacies when you are at Cochin. You'll love it, especially if you are a foodie and non-vegetarian. But don't go expecting a 5-star experience; the taste of the food here definitely deserves 7 stars!
If you like this post, please share!!