Munnar and Thekkady are two popular tourist locations in Kerala, India. The distance between Munnar and Thekkady is around 130 kilometres, and the drive takes approximately 4 hours.
Thekkady is known for its elephant, tiger, and bison populations. Visitors to Thekkady can embark on a boat safari on Periyar Lake, see the Periyar Wildlife Sanctuary, and watch traditional martial arts demonstrations.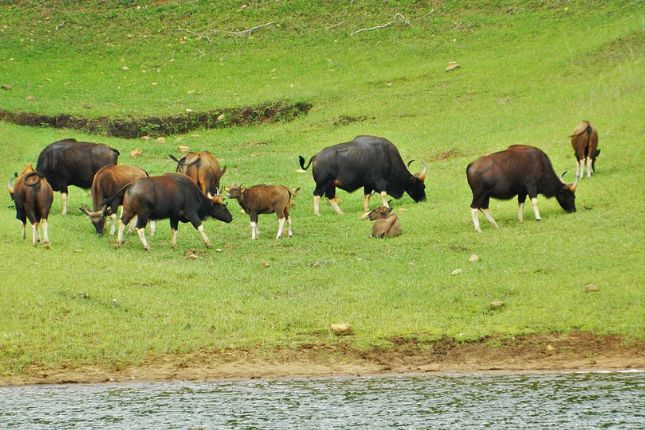 Thekkady's Periyar National Park and Wildlife Sanctuary is a protected area in the Idukki district, near the Tamil Nadu border. The park is centred around the man-made Periyar Lake, which was built in 1895 by the construction of a dam across the Periyar River. Elephants, tigers, leopards, bison, deer, and several bird species are among the many different types of flora and fauna that may be found in the park. The park also contains a number of tribal villages that rely on the forest for a living.
The tickets can be booked in advance or at the counter. The park is also a well-liked location for ecotourism pursuits like boating, hiking, and camping.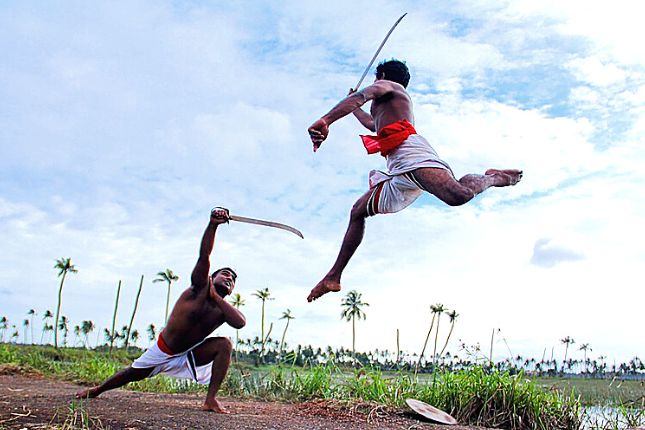 In the evening, you can even go to the Kadathanadan Kalari Centre, a traditional martial arts school that offers Kalaripayattu instruction and performances. You can also visit the Elephant Junction, which is an elephant training centre where tourists may learn about elephant care and training, and even ride one.
You can even go for optional activities like Kathakali, tribal dance, musical fountain, ayurvedia massages etc. All these activities have separate entrance fees.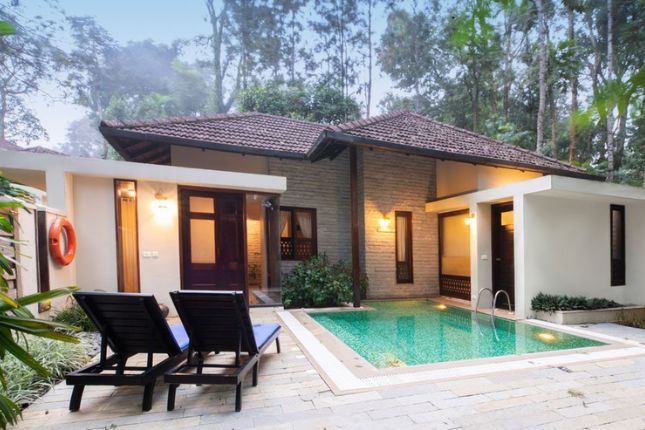 When you have two nights at Thekkady, you can either relax or continue with the missed out activities that were mentioned above. Some of the popular hotels and resorts in Thekkady are Green Woods, Hills and Hues, Elephant Court, Forest Canopy, Poetree Sarovar Portico, Wild Avenue, Crown Valley, Cinnamon Thekkady, and Amaana Plantation.
You can even go for eco-tourism activities such as full day Gavi tour. Gavi is a small village near the Periyar Tiger Reserve that allows visitors to glimpse endangered lion-tailed macaques.
You have other options like trekking, and bamboo rafting, apart from natural walk, green walk, tiger trail, jungle patrol etc.
Visitors to Thekkady have various trekking alternatives. The most popular is the hike to the summit of the Western Ghats, which provides panoramic views of the surrounding countryside. The trek is moderate in difficulty and is suitable for persons of all ages. Other trekking alternatives include the picturesque and easy Mullaperiyar Dam trip. Visitors can also go on guided treks in the Periyar National Park and Wildlife Sanctuary to see the local wildlife and greenery.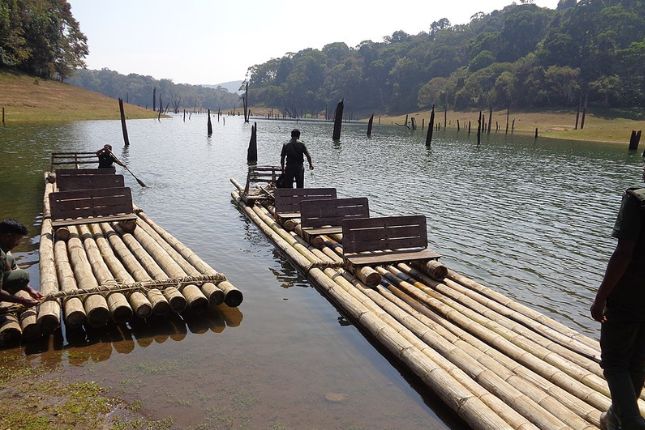 Another popular sport in Thekkady is bamboo rafting. A leisurely float along the Periyar River in a traditional bamboo raft is a terrific opportunity to spot wildlife and appreciate the environment. Rafting is done under the supervision of an expert guide and is considered safe for persons of all ages. Rafting usually begins at Periyar Lake and concludes at the Mullaperiyar Dam. Visitors can also go on guided bamboo rafting cruises through the Periyar National Park and Wildlife Sanctuary to see the local wildlife and scenery.
All these activities are optional and based on your interests and has separate entrance fees.