Portraying the Real Life In Kerala
Kerala even though is a very small state in India, it is rich in its cultural diversity. You will find followers of almost all the major world religions here. This completely reflects in Kerala culture and traditions. Life In Kerala is shown here.
The hush and rush of city-life interspersed with calm and quiet villages – that is what you can expect in Kerala.
Yes, there is poverty, there are slum areas…but then, it is part of India, one of the most populated countries of the world. I have heard many travelers yearning to experience the adrenaline rush that they feel while traveling through the diverse India. Kerala is diverse in its own way!
Through this post, I like to portray the real Kerala through the eyes of prominent and amateur photographers.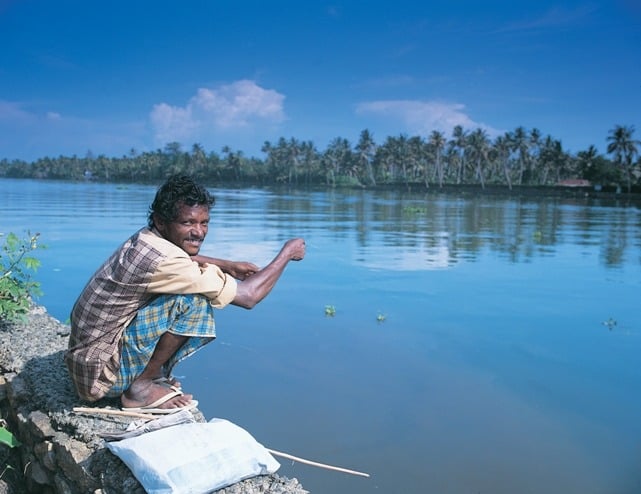 Fisherman at Riverside!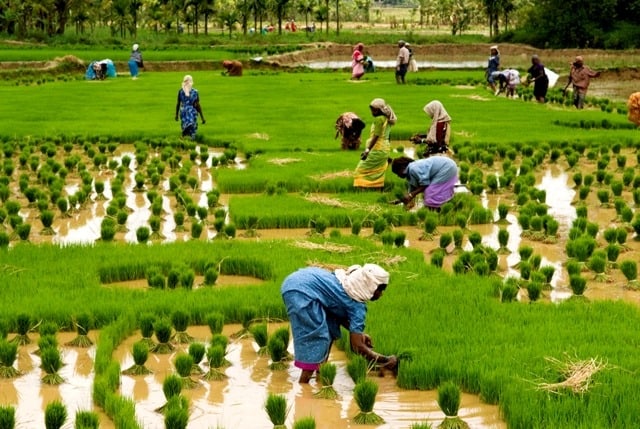 Workers in a Paddy Field
Traveling in a boat! : Image by Carl Parkes via Flickr
Part of the wave..at Cherai Beach: Image by Kannan Chempu via Flickr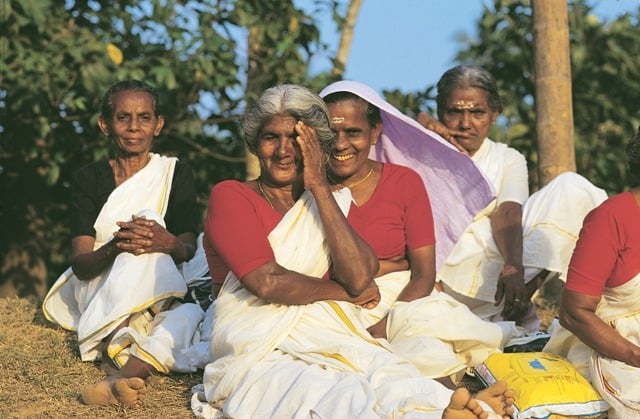 Elderly women enjoying an evening chat!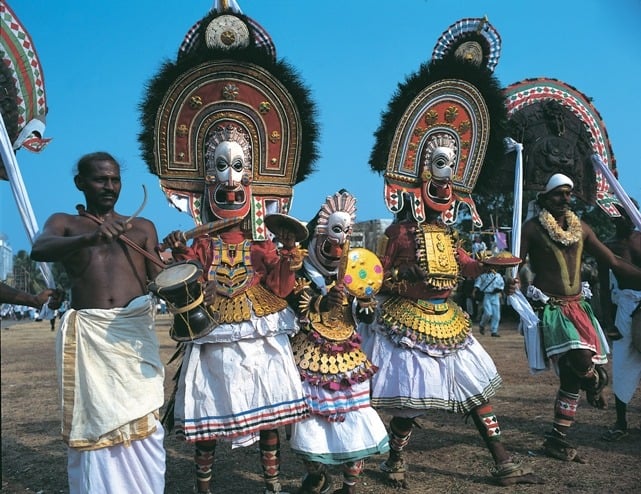 Colorful Temple Procession  in Kerala
Playing Kids – Image by Romtomtom via Flickr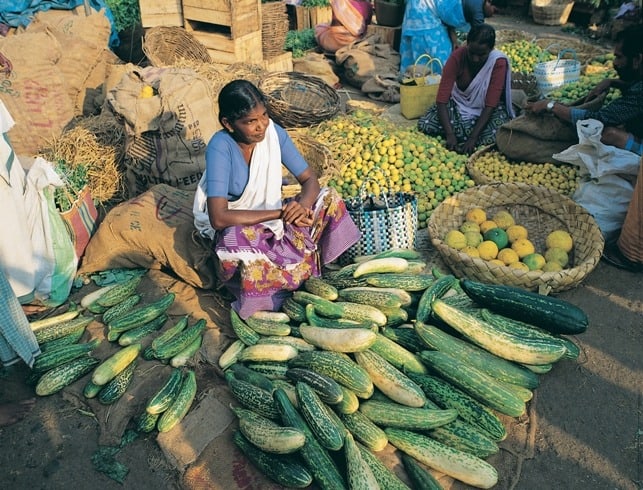 Kerala Market Place
School Children in Kerala Village! – Image by Nostalgic T+ Allan via Flickr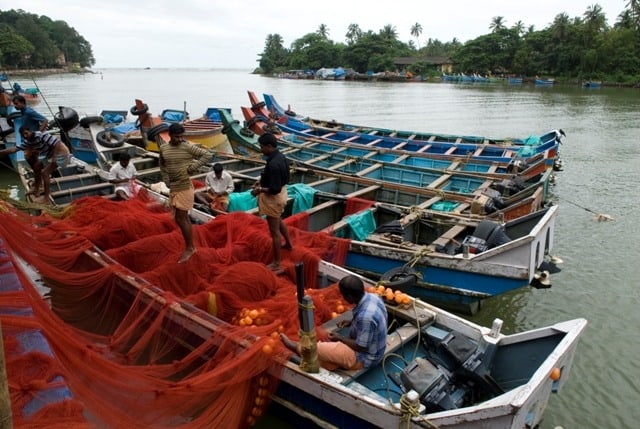 Fishermen at Mahe
Ride though the rain! : Image by MP Chandrasekharan via Flickr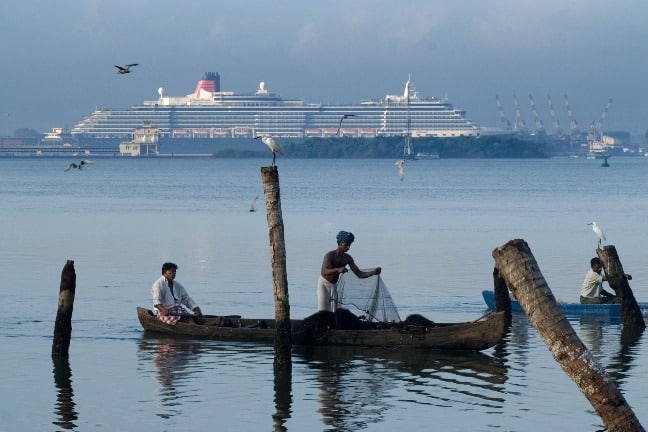 Fishing near Cochin Shipyard
Private Bus in Kerala : Image by Jimmy Jose via Flickr
People's Choice! : Image by Hari Menon via Flickr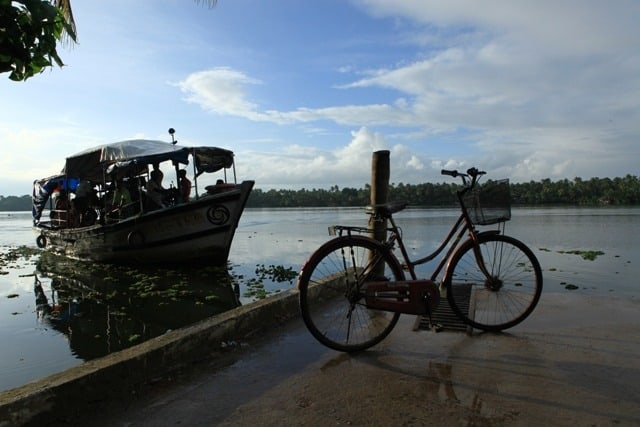 Boat Jetty near Vypin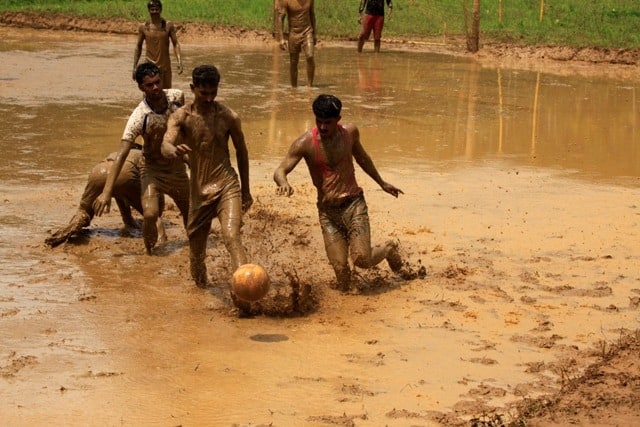 Mud Football
Loads of Dreams : Image by Hari Menon via Flickr
Traffic in Kerala : Image by clearphotos via Flickr
Kerala Election Time : Image by nicnac1000 via Flickr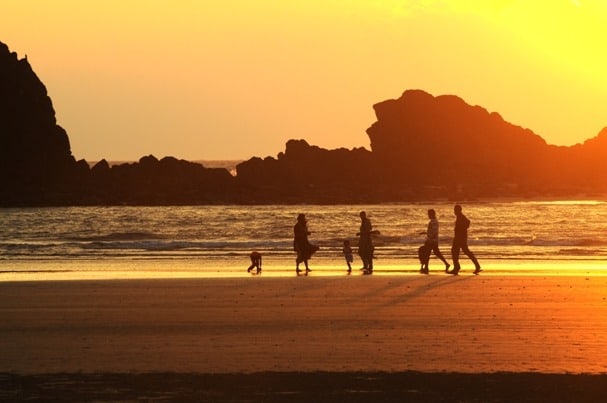 Family having a fun time at Beach!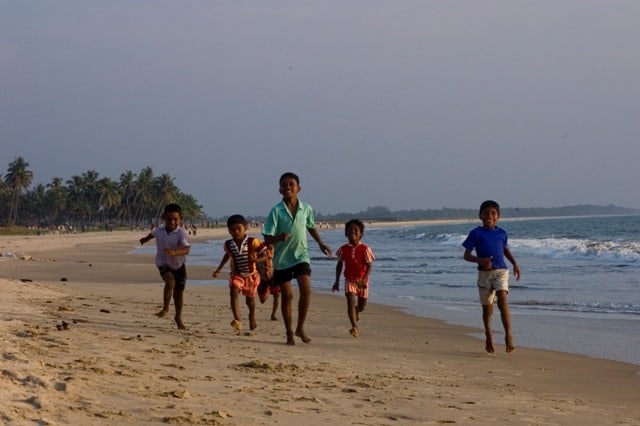 Children Running Along the Kappad Beach
Hope you enjoyed this true portrayal of Kerala. It is the people that make the place truly diverse and unique.
Love to hear your thoughts and feedback..
Note: Some images are from our collection while some are by awesome photographers who shared them via Flickr and other websites. We have used these images following the Flickr guidelines on photo sharing on blogs. Due credit is given under each image. If any of the copyright holders have any objection, please shoot a email to sunu at paradise-kerala.com, I will get the image removed.
If you like it, please share the article.