Photo Essay: Thidambu Nritham, Rare Kerala Art Form
Thidambu Nritham is a special dance form which is performed in the state of Kerala. This art form is typically seen in the temples of the region of North Malabar.  It is an elegant dance done by carrying the decorated replica of a deity on the head of the performer.  It is commonly performed by the Namboothiris.  Rarely, other Brahmin communities such as Havyaka, Shivalli and Karhade also perform this art form.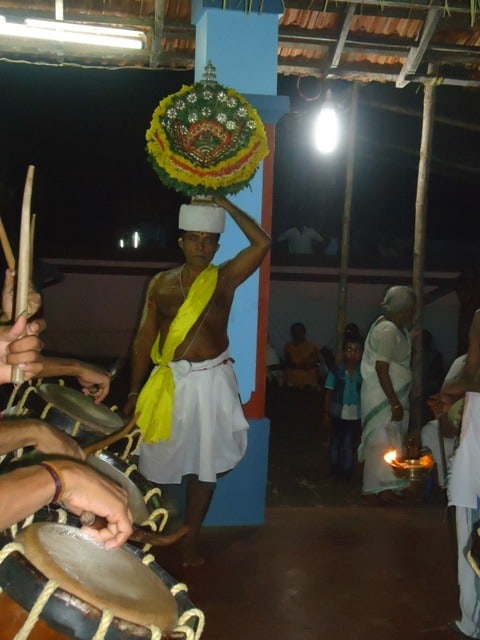 Thidambu Nritham is said to be over 600-700 years old and it abides by the principles of Natyashastra. Tulu Brahmins who migrated to Northern Kerala from Karnataka is said to be responsible for bringing this rare dance form to Kerala. In Karnataka, this art form is known by the name `Darsana Bali`. The replicas are convincingly made of bamboo and had complex design. It weighs around 10 kg.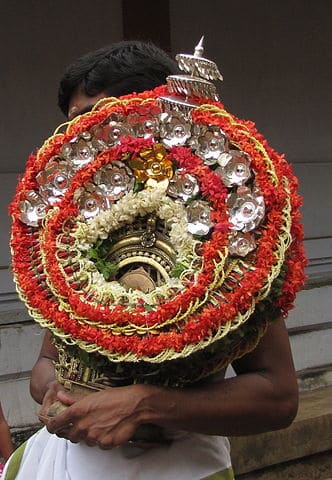 Costumes of Thidambu Nritham are very colorful.  The artists adorn themselves with special costume and accessories like earrings, vests, bangles, necklaces. They also wear ornamental turbans known as 'ushnipeetam'.
The Thidambu Nritham dance form commences with drumming in diverse rhythm called `Kotti Urayikkal` that would excite the performers and viewers in equal adoration. The performance unfolds in several stages and are referred to as `Urayal`, evoking the deity.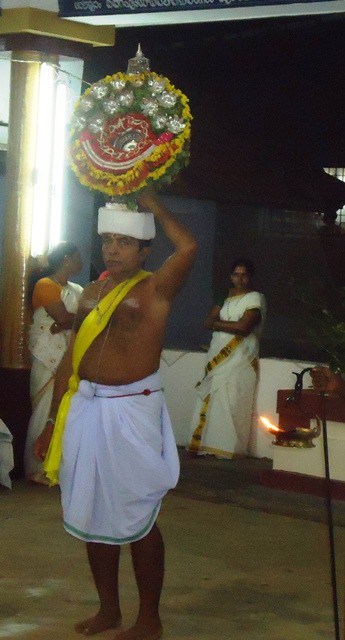 The dance form has undergone several changes with the passage of time. Still it keeps the basic dance structure that has passed down through the generations. The small but significant change that happened in the 'Thaalam' has given it more vivid variety and allure.


Main performer is accompanied by a group of artists; five of them play percussion instruments while the remaining two dancers carry lamps.
Another important peculiarity of this dance form is that the dancers are not allowed to make use of emotional expressions while performing this dance. Dances `Kootippiriyal` or the parting of Balarama and Lord Krishna is an exception to this rule.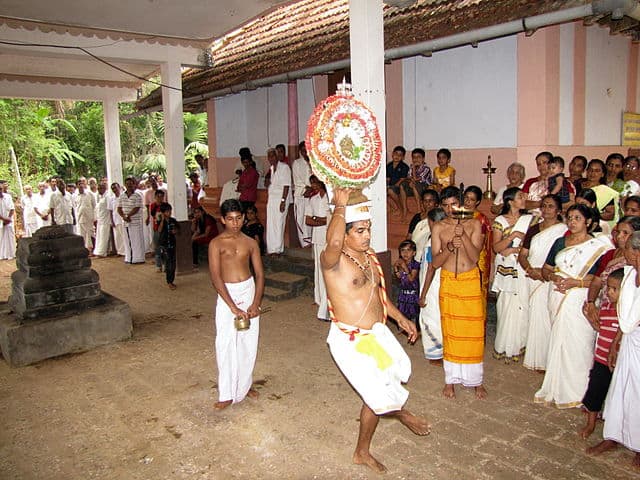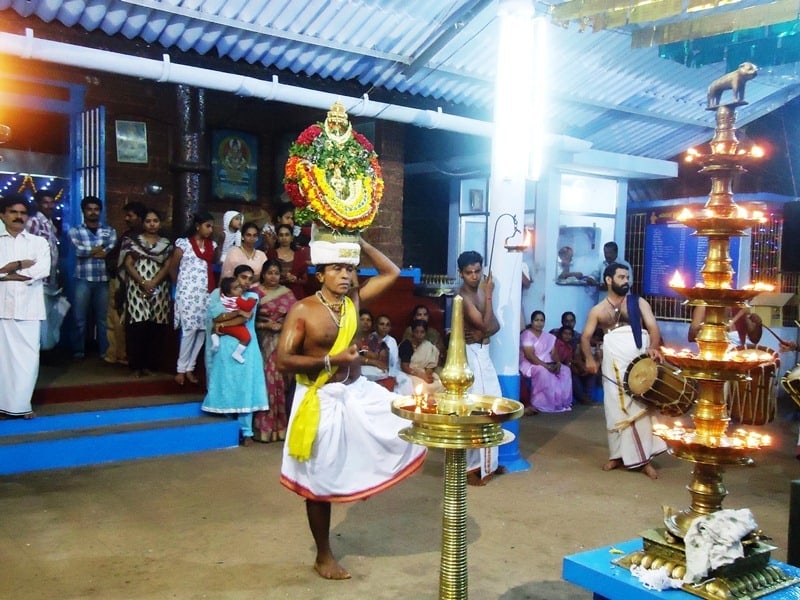 Brahmasree Puthumana Govindan Namboothiri
Brahmasree Puthumana Govindan Namboothiri is considered to be the legendary icon in the field of Thitampu Nritham. He is from Chemmattam Vayal, Kanhangad in Kasaragod district.
If you are traveling to North Kerala, do make time to watch this unique art form. I am sure it will be something totally divine!
You can ask your travel operator to plan a Kerala tour package including a Thidambu Nritham show in the itinerary!
Image Courtesy: Mr. Siva