The Ultimate Travel Guide to India – 121 Travel Resources for Your First Indian Trip
India is an incredibly exotic tourist destination – a land of mesmerizing sounds, vibrant sights, and intoxicating smells. Travel Guide to India is a must read before planning a visit to India.
One cannot ignore the beauty of the sub-continent, whether it is the white frozen peaks of the Himalayas or the lush greenery of Kerala.
If you've made up your mind to visit India, you've made the right choice! And we have just the information to help you – The Ultimate Travel Guide to India.
In this article, you'll find a wide collection of resources to arm you with everything you need for your maiden visit to India.
Let's start off with the must visit places in India.
Must Visit Places in India
India is a diverse nation, and each part of the country has its own attractions. You can go trekking through the mountains, take a leisurely stroll in a botanical garden, enjoy a quiet boat ride, experience the wild in a jungle safari, or ride the waves in the ocean.
Here are some of the places you can include in your travel itinerary, categorized by state.
Top Places to Visit in Andhra Pradesh
Travelling through the North East of India: Arunachal Pradesh
10 Attractive Places In Assam That Will Keep You Spellbound
Tourist Attractions In Chhattisgarh
101 Things to Do on Your Next Trip to Goa
Top 24 Travel Destinations in Gujarat
Best Places to Visit in Himachal Pradesh
Top 25 Places to Visit in Jammu & Kashmir
Top Tourist Places in Kerala – The Big List
Top 9 Places To Visit In Jharkhand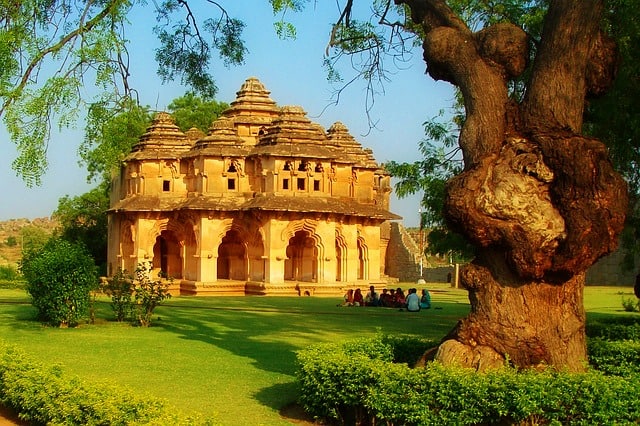 Lotus Mahal at Hampi, Karnataka
13 Places to Visit in Karnataka
Places to Visit in Madhya Pradesh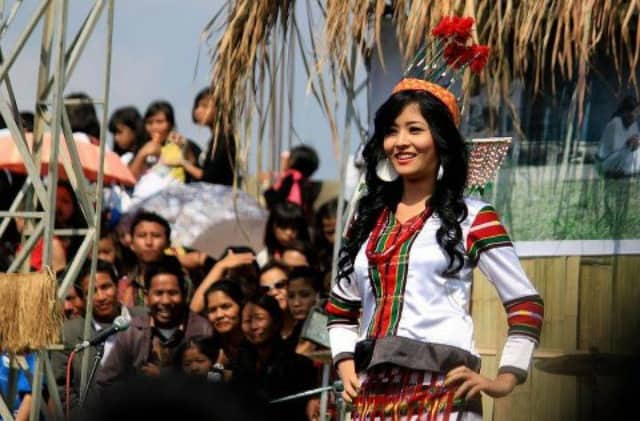 Village Dance in Mizoram : Image rajkumar1220 by Flickr
Mizoram Tourist Attractions and Famous Places to Visit
20 Amazing Things To Do In Nagaland in 2015
Tourist Places To Visit in Odisha(Orrisa)
5 Top Punjab Tourist Places to Visit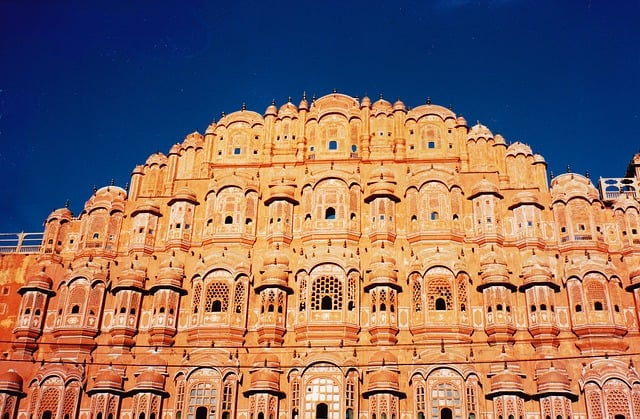 Hawa Mahal in Rajasthan
50 Things to Do & See in Rajasthan
Top 20 Major Attractions and Places to Visit in Telengana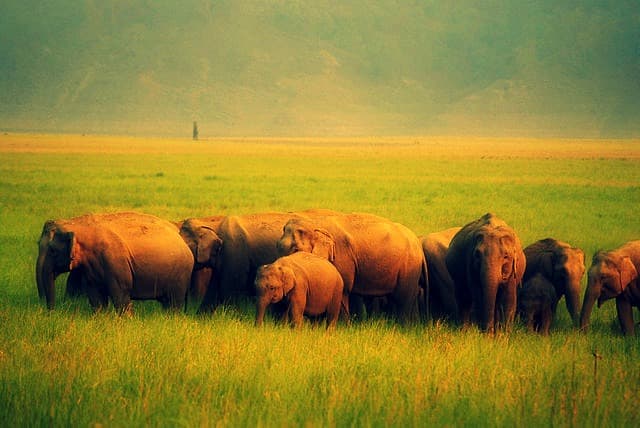 Jim Corbett National Park,  Uttarakhand : Image by wribs via Flickr
Famous Tourist Places in Uttarakhand
Places of Interest in Tripura and Top Tourist Attractions
5 Top Tourist Places To Visit In Uttar Pradesh
20 Tourist Places to Visit in West Bengal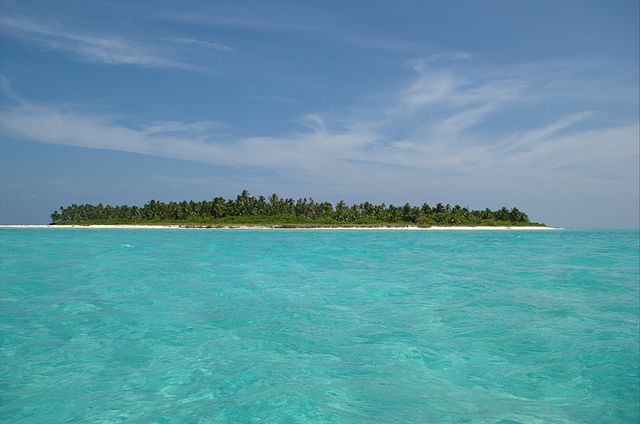 Bangaram Island Lakshadweep : Image by Lenish Namath via Wikpedia
Places to Visit in Lakshadweep
Places to Visit in Andaman and Nicobar Islands
The Ultimate Delhi Travel Guide
15 Places to Visit in Pondicherry to Rejuvenate your Body, Mind, and Soul
Main Places to Visit in Chandigarh
Dadra and Nagar Haveli – The Land of Spellbinding Beauty
17 Things to Do in Daman and Diu
Top Indian Travel Blogs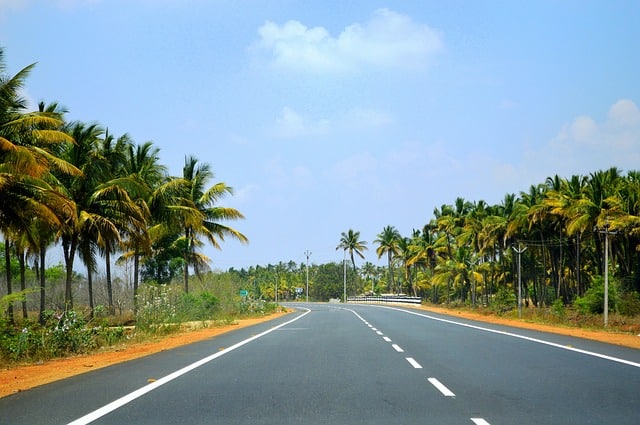 Want to get acclimatized to travel in India? There's no better way to prepare for your first Indian trip than to read up on some popular Indian travel blogs. You get to read different perspectives and narratives of other people's experience with Indian travel.
Here are the top Indian travel blogs we recommend.
[su_heading size="20″]
Booking & Ticketing
[/su_heading]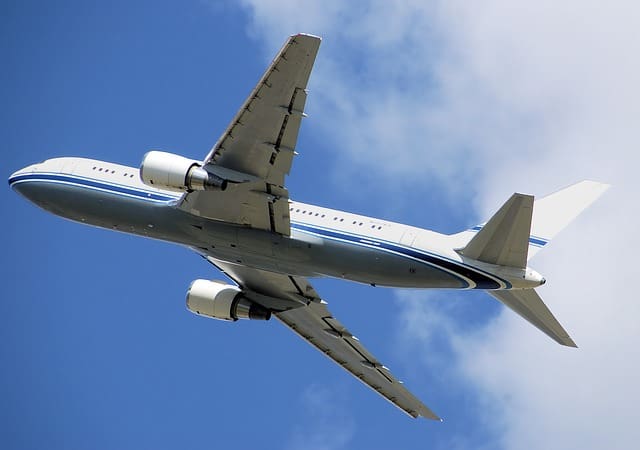 Once you've finalized the places you want to visit in India, it's time to book your tickets. If you're planning to visit various destinations within India, you can choose your transportation based on your budget and comfort level.
Domestic flights are more comfortable, but more expensive too. If you can find a budget airline that flies to your destination, that's the best option. Trains are an economic travel option, but you have to be willing to deal with crowds in the trains and railway stations.
A variety of state-run and privately operated buses network even the most remote places in India. The private buses are a tad more costly, but provide better features. For short distances, you can hire taxis or even rent a car at some major metros.
The following are some useful websites to help you with your booking and ticketing:
Yatra.com – A hassle-free online ticketing website to book flight, train and bus tickets.
MakeMyTrip.com – A popular online travel booking website for flight, train and bus tickets.
Air India – The official website to book tickets on any domestic on international Air India flights.
IRCTC eTicketing System – The easiest way to book train tickets.
Clear Trip – A one-stop shop to book train, bus or flight tickets.
Indian Railways Passenger Reservation Enquiry – Find current availability, rates and schedules of all trains in India.
Goibibo.com – Another popular website where you can book bus and flight tickets.
Jet Airways – The official website of Jet Airways for online flight bookings.
RailTicketOnline.com – An online train ticket booking platform.
Spicejet – A low-cost airline for domestic and international travel to select destinations.
Accommodation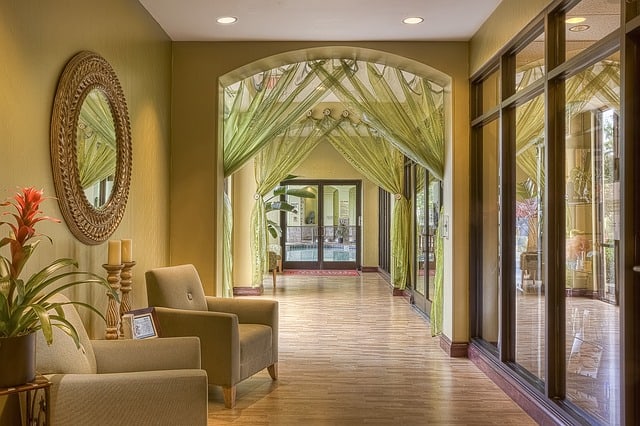 Once your tickets are booked, the next step is to get you hotel bookings done. You will have to do a bit of research though, before you finalize on a hotel. Take into consideration major factors like your budget for accommodation, location of the hotel, available facilities and online reviews of the hotel.
We've have a step by step hotel booking guide already published on the blog. I encourage you follow the same process to select a hotel of your choice.
Below is a list of websites where you can book your hotel accommodation online.
Trip Advisor – Has loads of hotel reviews and provides an easy way to find hotels that match your criteria.
Travel Guru – India's largest hotel network, offering the best prices on budget and luxury hotels.
Make My Trip – Online hotel booking system for cheap, budget and luxury hotels in India.
Yatra.com – Book accommodation in 22,000 hotels across India through this website.
Hotels Combined – Searches the best hotel directories in India to offer you the best deals on your accommodation.
Ixigo.com – Online booking website to compare, read reviews & book hotels in India.
Restaurants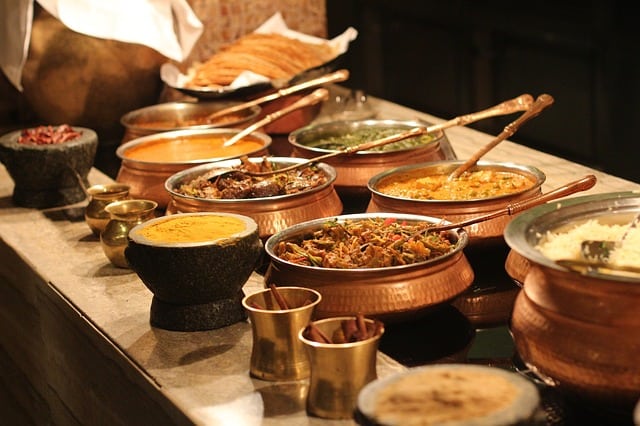 Indian cuisine is characterized by its rich flavors and exotic spices. If you are not used to eating spicy food, we recommend you stick to the staple diet you are familiar with. Do verify that the hotel you're staying in does cater to your taste buds, especially if you have some food preferences.
If you're venturing out to eat traditional Indian dishes, it's best you visit only those restaurants that appear hygienic. Take necessary precautions by carrying hand sanitizer with you and drinking only bottled water.
Here's a list of websites that give you an overview of restaurants in major Indian cities, and even sites where you can order your food online and get them delivered at your location.
Zomato.com – Find restaurants in major cities in India, along with their menus and reviews.
FoodPanda.in – Order food online in over 100 Indian cities.
Trip Advisor – Find popular restaurants in your location based on user reviews.
JustEat.in – Order food online from major restaurants in your location.
List of Indian Restaurants from Lonely Planet – Handpicked Indian restaurants listed with their address, timings, special dishes and prices.
Indian Climate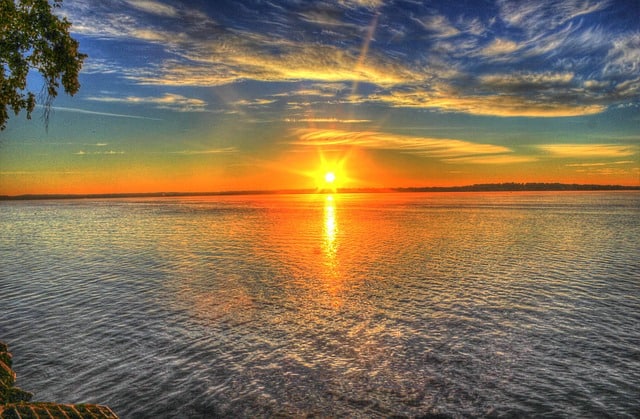 India has a tropical climate year round. The hottest months of the year are March, April and May. And the coldest are from December to February. The remaining months are moderately cool with heavy rains in the monsoon season.
The rainy season varies for each state in India, and there are two monsoons that hit two different parts of the country. The South-West Monsoon starts from South India by the end of May and moves across the country over the next couple of months. The North-West Monsoon comes towards the end of the year and the South-Eastern states get copious rainfall.
The weather also varies based on the altitude and location of the place. Hill stations remain cool year-round, and destinations close to the seashore have a higher level of humidity.
It's best to check some of the following websites to find out what the weather might look like for the duration of your trip.
4 Major Types of Climate Found in India
Maps of India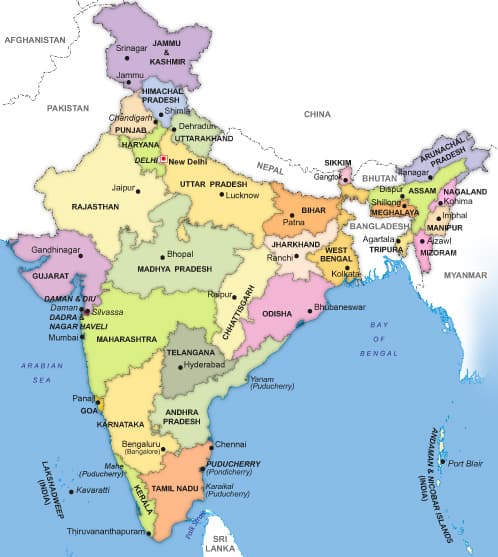 Traveling around in India can get a bit confusing as the names of some locations might appear to be tongue twisters. But you can get around with a basic knowledge of English as most signboards and directions are in English.
Nevertheless, it's best to keep a local map handy so you don't get lost. You can check out the following website to find online maps too.
Road Route India – If you're planning to travel by road, this website has all the road routes categorized by state and city.
Ind Travel – Provides the maps of various Indian states, along with air and rail routes.
Indian Tourist Circuits – Shows the major tourist circuits in India.
India Travel Map – A map of India with the state boundaries, state capitals, popular tourist places and national parks.
Driving Directions – Gives a map of the Indian national highways in each geographical zone.
India's Tourist Places – Marks out the major tourism destinations on the Indian map, including monuments, pilgrim centers, hill stations, beaches and national parks.
Google Maps – The most popular map on the planet! Use it to get driving directions, explore nearby places or check for traffic snarls.
Map of India – Provides the full map of India, along with those of certain major cities.
Travel Tips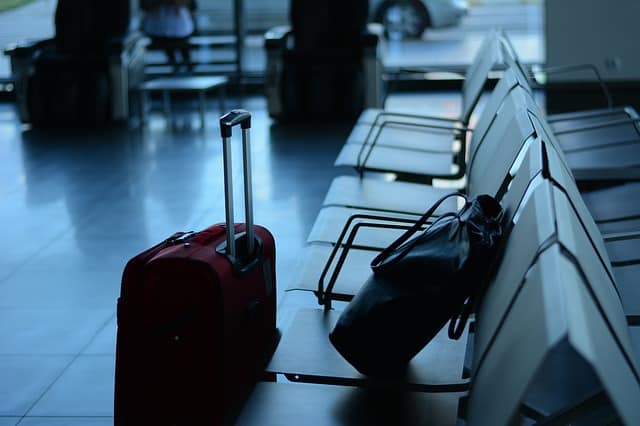 Traveling to India for the first time can be fun and adventurous, but it's best to take some safety precautions too. As a general rule, it's advisable to not to travel alone to secluded locations late at night.
Always keep your phone handy and let some one know of your whereabouts. The people in some regions of India are still quite conservative, so it's best to dress modestly and avoid unnecessary attention. Travel Guide to India provides a detailed list of this.
Below are some other Indian travel trips you might what to brush up on.
201 India Travel Tips: The Beginners Guide
Solo Travel to India: 32 Tips You Need to Know
India: Ten Tips for First-Time Travellers
Travel in India Tips (Don't forget to click on the individual tabs)
10 Tips For Women Traveling in India
How to eat Indian street food safely
My top tips for women travelling in India
What You Need to Know Before You Travel to India
Guide to Studying Abroad in India
Travel Apps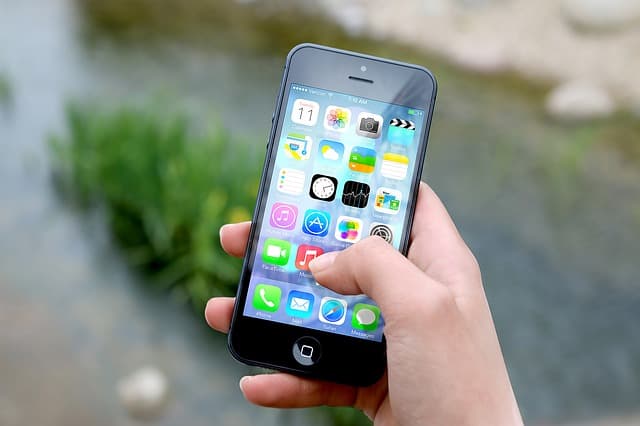 With the advent of smartphones and tablets, technology is literally at our fingertips today. There are tons of travel apps available for you to do just about anything – from checking your flight timings, to hailing a cab. Travel Guide to India talks about this in detail
Here are some of the more popular apps that might aid your travel to India.
India Travel Guide by Triposo – A complete interactive guide to India that works offline.
Tripigator – The official travel app of the Government of India, it can be used to get personalised multi-destination travel itineraries.
redBus – This app makes the booking of bus tickets easier and faster. It's available for Android, Apple and Windows mobile devices.
IRCTC Connect – An Android app that enables you to book your railway tickets from anywhere in India.
Ola Cabs – Ola Cabs are available in all major cities of India to make your sight-seeing trips smooth and hassle-free. The app is available for Android, Apple and Windows devices.
Clear Trip – Clear Trip has a versatile app that can be used to book hotel rooms, bus, flight and train tickets. It's available for Android, Apple, BlackBerry and Windows mobile devices.
Flight Track Pro – This app allows you to get updates on the entrance gates and cancellations for domestic and international flight schedules. It is available for Apple and Android users.
Triplt – An Android app that helps you get directions, maps and weather conditions for all tourist destinations.
Emergency Numbers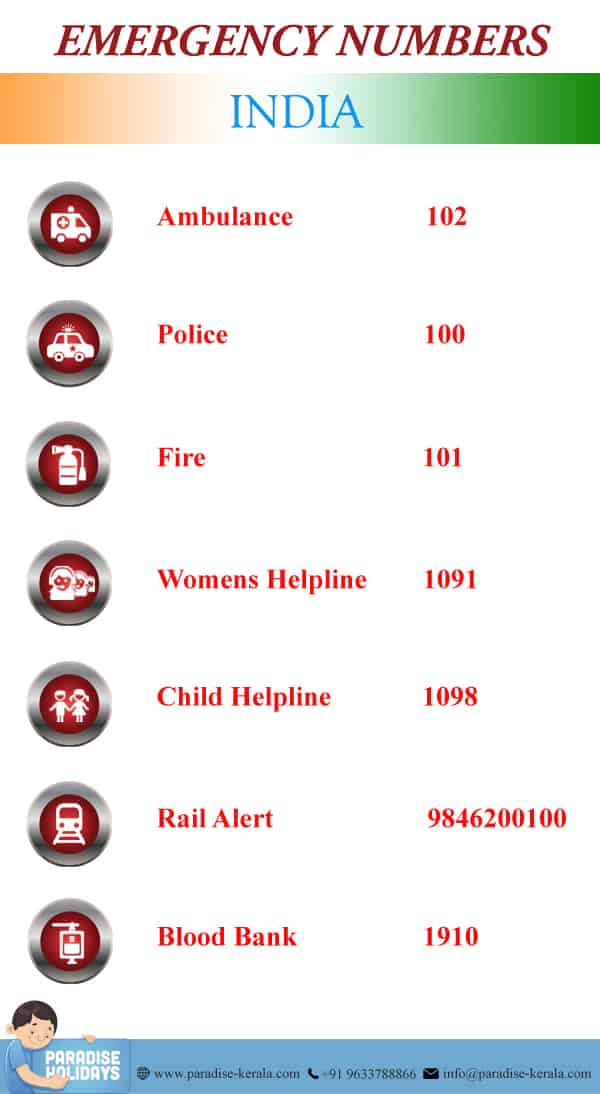 It's always better to be safe than sorry. While you might be cautious and follow all our travel tips, you never know when an emergency may arise. Whether it's a health problem or some danger you find yourself in, keep these emergency numbers handy.
Here's a list of websites that contain Indian emergency numbers.
Emergency and Helpline Numbers
Foreign Embassies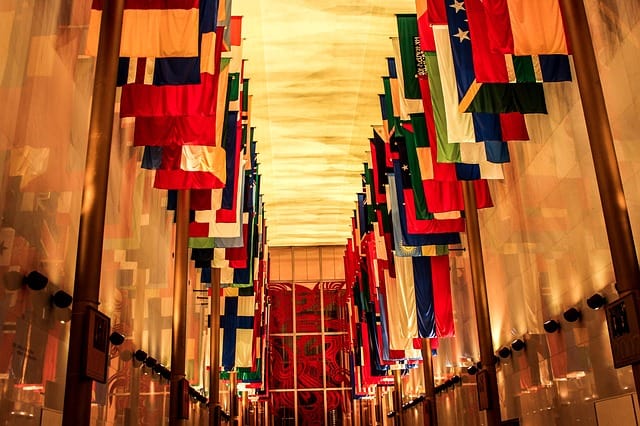 If you run into any snags during your trip to India, the local authorities are usually able to sort it out. But if you require to take the matter one step higher, it's best to contact your home country's embassy in India.
Here are the websites of some of the major foreign embassies in India to be considered as a Travel Guide to India
British High Commission in New Delhi
Embassy of Brazil in New Delhi
Embassy of the United Arab Emirates in India
Embassy of the United States in India
Embassy of the Russian Federation in India
Australian High Commission in India
High Commission of Canada in India
Bangladesh High Commission in New Delhi
High Commission of Sri Lanka in India
Royal Thai Embassy in New Delhi
We encourage you to bookmark this page on your mobile device and keep it handy during your visit to India. We hope you have a lovely time exploring our gorgeous country!
I tried to make this as comprehensive as possible. Do let me know if I missed out on something important!
If you like this article, please share!!