Things to Do in Kerala in April
The tropical south Indian state, Kerala is on the must-visit list of many tourists this year. The wide variety of attractions and the uniqueness of the destination makes it one of the sought after destinations for April. Kerala in April talks about different things you can do in Kerala in the month of April.
Let's examine some of the things that you can do in the coming month.
1. Visit Guruvayur Temple on Vishu Festival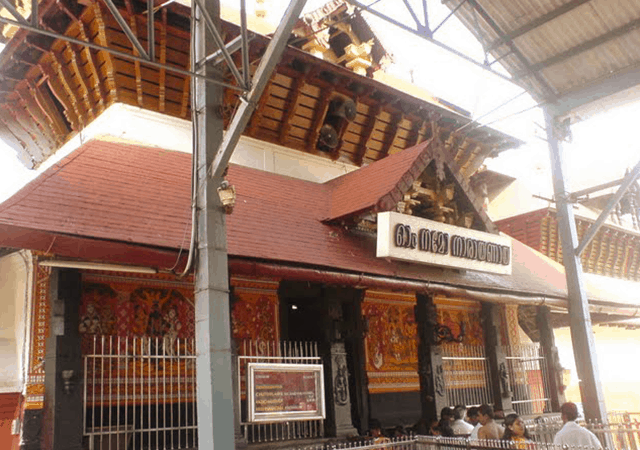 Image by Arjun.theone via Wikimedia
The temple town of Guruvayoor is extremely famous for Sree Guruvayoorappan temple and thousands of devotees throng the temple every year to get a glimpse of Sree Krishna, a popular avatar or Lord Mahavishnu. Vishu is one of the busiest times of the year in the temple and people wait for hours on end to enjoy their first glimpse of the lord, also known as "kani".
People prepare "vishukani" in their homes where they place a picture or deity of Lord Sree Krishna with other accompaniments during Vishu. It is auspicious to enjoy this first glimpse of the lord because the popular belief is that you will have a fruitful year ahead in terms of prosperity, good health and wealth.
2. Trekking in Wayanad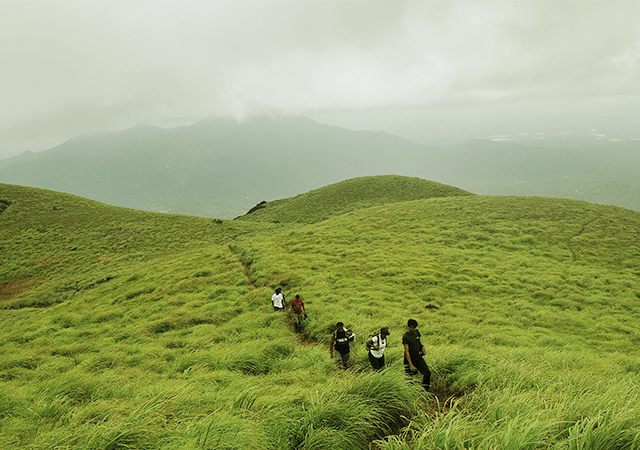 Wayanad is one of the best trekking spots in Kerala and Chembra Peak being the highest peak is the favorite trekking spot for tourists. A major attraction of the trek is that you can see a lovely heart shaped lake when you reach the topmost spot.
4. Traverse Kumarakom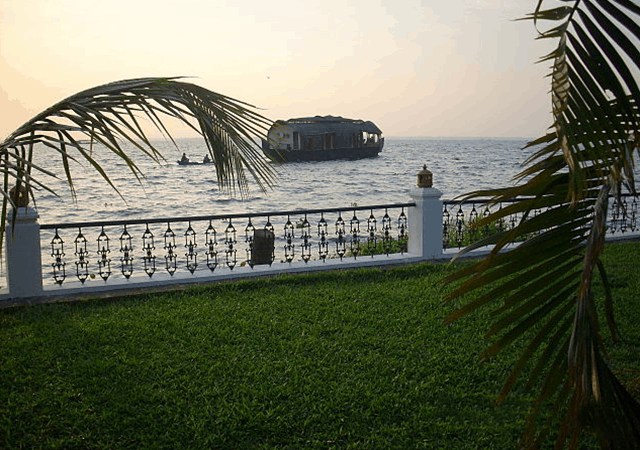 Image by P.K.Niyogi via Wikimedia
Kumarakom inVembanad lake is one of the best tourism destinations because you get to enjoy the scenic backwaters of Alappuzha and nearby areas. There are so many activities to indulge in Kumarakom; houseboat ride, bird watching, visiting Aruvikkuzhi waterfalls and Pathiramanalisland are some of them.
4. Take Ayurvedic Spa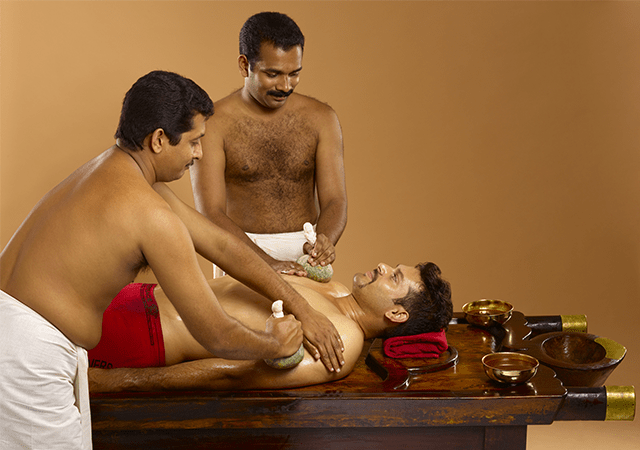 Enjoy timeless therapeutic traditions in any of the recognized and certified Ayurvedic spas in Kerala. Apart from physical healing, you get to rejuvenate your mind and spirit as well. In fact, Ayurveda is one of the rich legacies of Kerala that you must exploit on your vacation.
5. Enjoy Watching the Sunset at Bekal Beach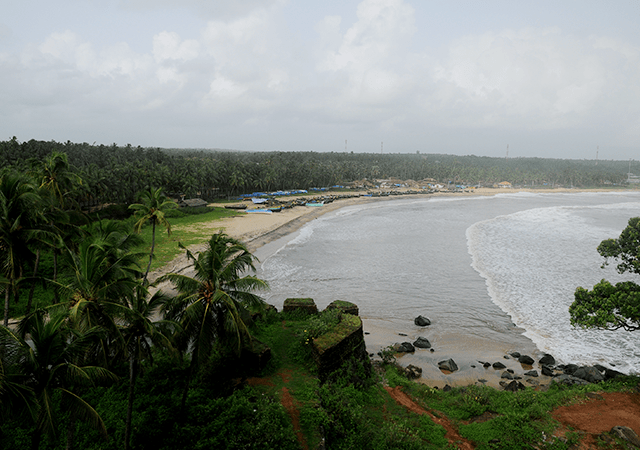 Sunset at Bekal Beach is a sight to behold. The grassy park and the stunning stretch of white sands is a great place to spend an evening. If you want a little peace and quiet, avoid the weekends.
6. Paragliding in Vagamon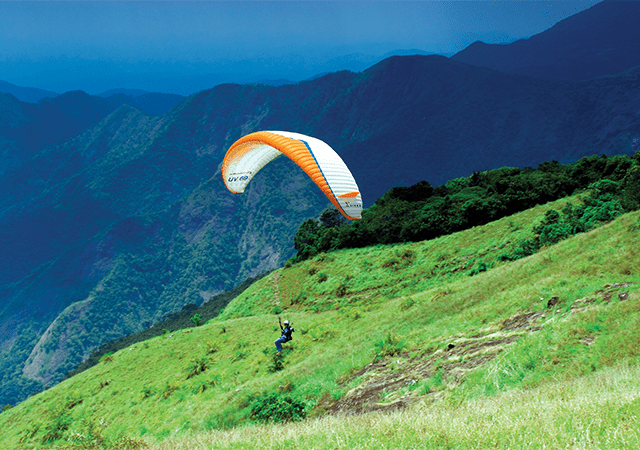 Vagamon in Idukki district is a dreamy destination to spend a weekend. Take it a notch higher when you go paragliding; a perfect opportunity for you to fly without wings. Enjoy the mesmerizing greenery of the grasslands, the mystery of the dense pine forests and the sparkling rivulets of water as they go cascading down as waterfalls when you paraglide.
7. Enjoy the Elephant Safari at the Thenmala Eco-tourist Village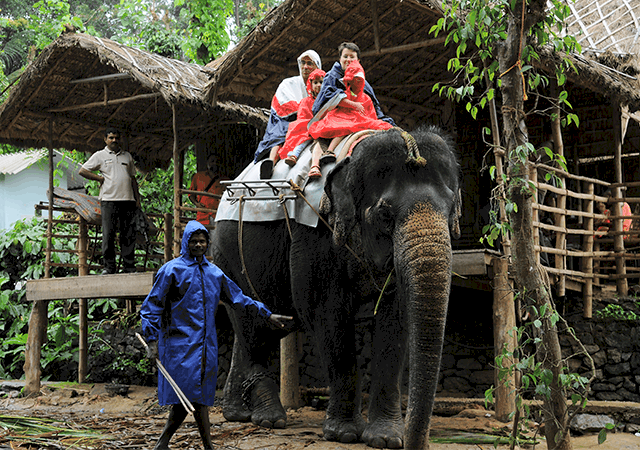 There is nothing more royal than an elephant ride when you are on vacation. You can enjoy this at the Thenmala Eco-tourist village. Thenmala being a small village in the foothills of Western Ghats is the perfect place for an elephant ride. Apart from elephant riding, you can also enjoy camping in the wilderness, trekking and rock climbing,
8. Cruise Off the Kollam Backwaters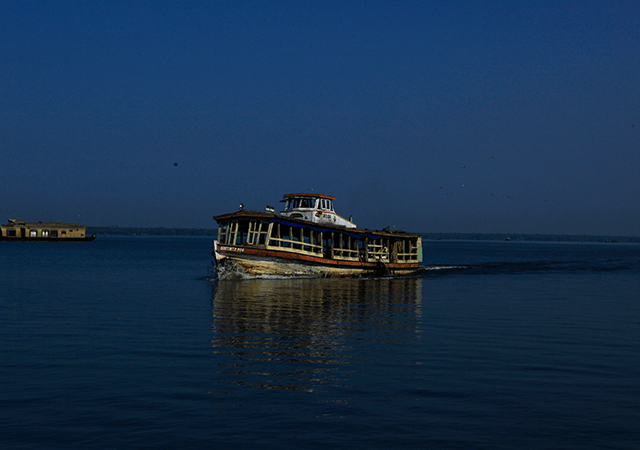 The serene backwaters of Kollam is a definite thriller for those who like houseboat rides and would like to cruise along the backwaters. The views along the backwaters are absolutely divine and awe-inspiring.
April is a great month to let off some steam and cool down with a trip to Kerala. Pick a couple of the activities mentioned above and enjoy a fabulous summer in God's own country.
If you like this post, please share!