Things to Do in Kerala in December
The month of December is decked up with celebrations! Christmas and New Year eve peps up the holiday spirit in everyone around you. How wonderful it is to just relax and enjoy a memorable vacation with no worries at all? And won't it be fantastic if you are holidaying in God's Own Country – Kerala!
 Kerala is soaked up in natural beauty and wonderful weather. But your Kerala trip can be even more marvellous because of the things that you can do exclusively this December.
 1. Watch Best International Movies at IFFK, Thiruvananthapuram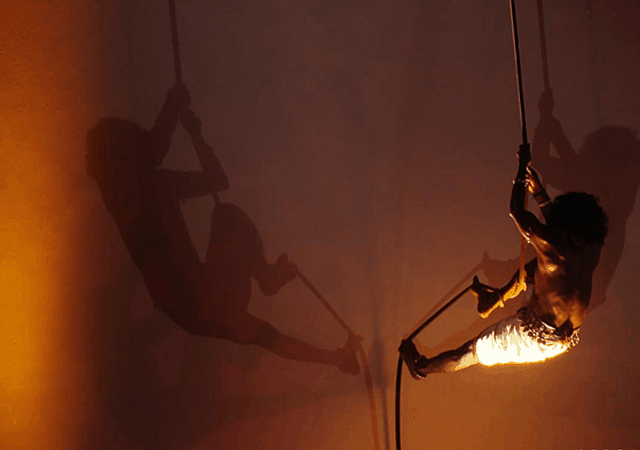 Image by sreejith Kenoth via Flickr
Are you a movie lover? How about watching finest movies from the world for one week? The IFFK (International Film Festival of Kerala), held in Thiruvananthapuram will host movie makers and movie lovers from all over the world.
Starting on December 9th, the weeklong film extravaganza gives you a platform to interact with movie enthusiasts of all genres. 81 best international movies from different countries like South Korea, Iran, Canada, Denmark, including India and others will be a feast for the movie buff in you!
 2. Feed Your Soul with Guruvayur Ekadasi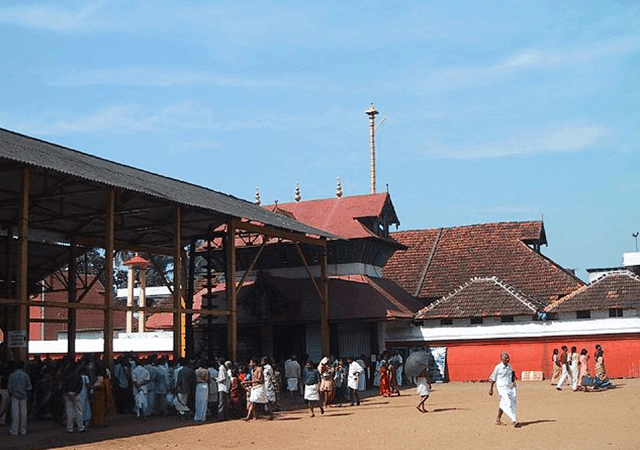 Image by Kuttix via Wikimedia
Well, movies are for your pleasure. For some spiritual feast, offer your prayers at the Guruvayur Sri Krishna Temple on the auspicious Ekadashi day falling on December 10th!
The highlight of Guruvayur Ekadashi is the grand elephant procession to nearby Parthasarathi temple commemorating Geethopadesham day. Special offerings are done to the deity throughout the day and the festival ends by Ekadashi Vilakku (lighting up the premises of temple with oil or ghee lamps), accompanied by colourful elephant procession at night.
Get the blessings of Lord Guruvayurappan for your entire family by offering the ritual called Dwadashi Panam (a small token amount) at Koothambalam, the next day.
  3. Attend Chembai Sangeetholsavam
Indeed, Guruvayur Ekadashi is an important festival for devotees. One such ardent devotee was the famous Carnatic classical musician Chembai Vaidyanatha Bhagavathar.
As an homage to the musical legend, Chembai Sangeetholsavam is held at the temple premises for 12-15 days, culminating on the Ekadashi day. The festival hosts more than 2000 musical talents from all over the world to render their favourite Kritis and Ragas!
Merely by being a spectator, you will feel elated with the positive vibrations of good music in the right ambience!
 4. Visit Parambikulam Tiger Reserve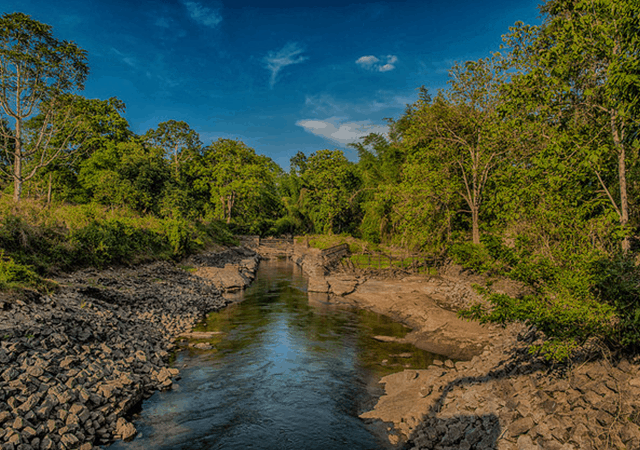 Image by C Fotografia via Flickr
How about some nature and wildlife now? Parambikulam Tiger Reserve is 645 square kilometres wide wildlife sanctuary in the Sungam range of hills between Nelliampathy and Aanamalai Hills in the Western Ghats.
It is the home for different species of mammals like Bengal Tiger, Indian leopard, macaques and many endangered species of reptiles, fishes, birds, butterflies and amphibians. Teak, Neem, Sandalwood and Rosewood grow in abundance here, providing shelter to wild animals.
The biggest teak in the world called Kannimara Thekku tree is preserved in this dense jungle. This area is also the habitat for 4 different indigenous tribes.  Living so close to nature can push you beyond your limits, making it a perfect rejuvenating holiday! Isn't so?
 5. Savour Art at Kochi- Muziris Biennale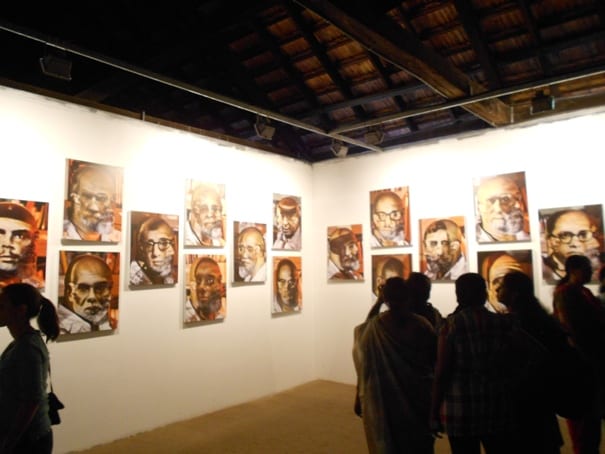 Kochi is called as the Queen of Arabian Sea for its natural splendour! This December, it will be an abode of art splendour too! The Art extravaganza event called Kochi-Muziris Biennale (held once in every two years) will amaze you with the spectacular art displays in the form of installations, sculptures, paintings and performances.
This 3 month long rendezvous of contemporary arts happens with a backdrop of beautiful islands of Cochin. You can enjoy the fun of island hopping to visit artworks, starting from December 10th.
  6. Enjoy Boating in the Pristine Waters of Akkulam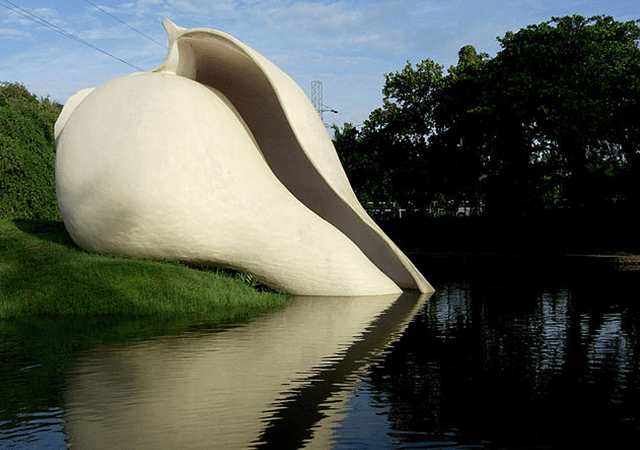 Image by Bijoy Mohan via Wikimedia
How about a heartwarming boat ride in the backwaters ? Aakkulam is a tourist village very close to the city of Thiruvananthapuram. A well-maintained children's park and beautifying sculptures laid out makes Akkulam one of the most beautiful eco-villages in Kerala.
Watching the sunset on a relaxing boat ride with your loved ones in the pristine blue waters of Akkulam can be really magical. And the fun part of the ride is witnessing Akkulam lake joining the sea; ensure you don't miss out that!
 7. Soak in Meenmutty Waterfalls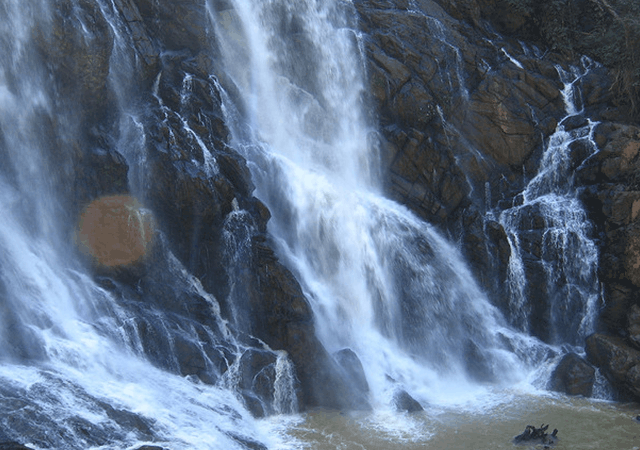 Image by anoop madhavan via Flickr
How about taking a bath in a waterfall? Meenmutty waterfalls in Kalpetta is the second largest among the most beautiful waterfalls in Kerala (984m). Its charming beauty is magnified by milky water falling as three stages, giving it a triple decker effect.
A 2km long trek through dense Mepadi jungle on the Ooty-Kozhikode interstate highway will take you to the waterfalls. By the way, spending a good amount of time in the pristine chilling waters might make you want to come back to Meenmutty every time you think of taking a nice shower!
Last, but not the least, it's time to celebrate Christmas and New Year!!
 8. Celebrate Christmas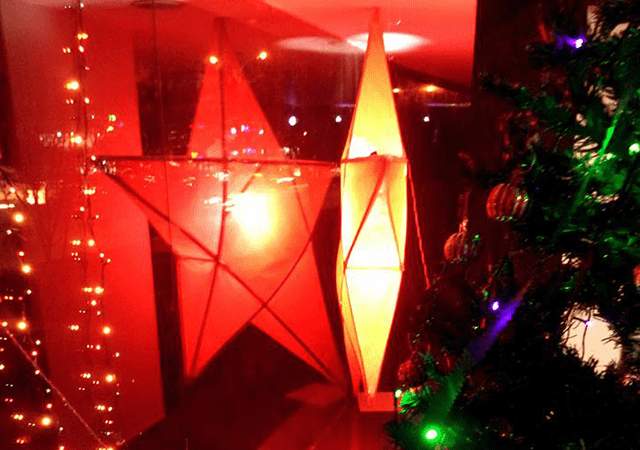 Like a beautiful star studded sky, Kerala in December welcomes you with colourful stars decorating each and every house you see. Though Christmas is a religious festival, the celebrations are not confined to Christian households.
Santa Claus, presents, lightings, cribs and Christmas carols at the churches and cathedrals sets up a festive mood filled with joy and love. And if you are a foodie, you will enjoy the freshly baked cakes and mouth watering Christmas special cuisines!!!
 9. Celebrate New Year at Cochin Carnival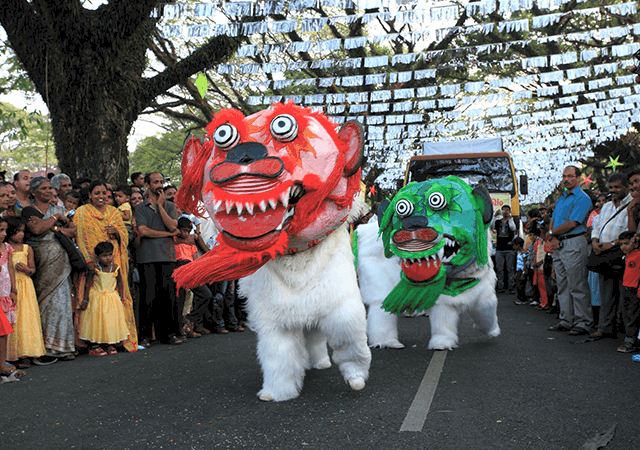 The last week of December can take you on high spirits with the Cochin Carnival, held in Fort Kochi. Vibrant coloured processions lined up by ornately decorated elephants will steal your heart. The carnival shows the union of different cultures like Portuguese, French, Dutch, Gujaratis, Punjabis, Kannada, Arabs, Anglo-Indians and Malayalis all existing in Kerala.
Happening on 31st of December, Cochin Carnival assures that you cannot have a better way to welcome the New Year!
Isn't Kerala more beautiful in December? There can't be a perfect time than December to visit your dream destination Kerala! Just go with your heart and plan your trip now!
If you like this post, please share!!