Things to Do in Kerala in November
November has just begun. Wondering how to spend your time in Kerala? Kerala, the God's own country, holds many wonders for you. From taking part in festivities to admiring the rich biodiversity, there are some very interesting activities that will make you appreciate this beautiful paradise on Earth. Kerala in November is something you need to experience.
We have compiled a list of these activities that you can indulge in this November. Do check them out!
Go Bird Watching at Thattekkad Bird Sanctuary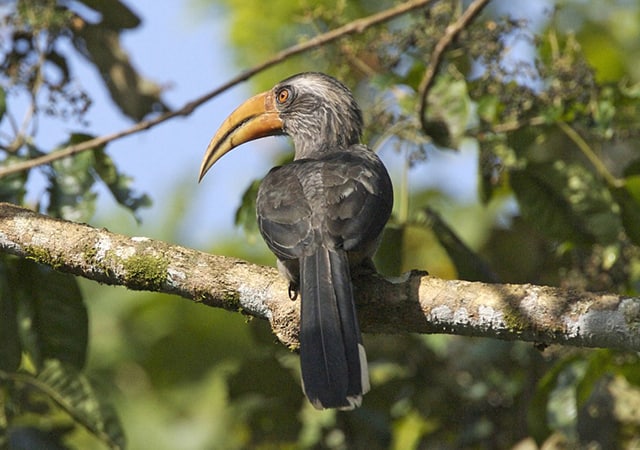 Image by Lip Kee Yap  via Wikimedia
Are you a bird lover? Then, surely, Thattekad Bird Sanctuary should top your travel schedule! The sanctuary is a bird watchers' paradise and Dr. Salim Ali, the birdman of India, rated this as the richest bird habitat in peninsular India, even as good as the eastern Himalayas.
Officially named Salim Ali Bird Sanctuary, it is spread over 25 sq. kms of forests, wetlands, and rivers and is the habitat of hundreds of species of birds with new birds being added every year.  In this wonderful haven for birds, you can see a rich variety of birds including the Indian Cuckoo, Indian pitta, and Cormorants to name a few.
Pray at Ananthapura Lake Temple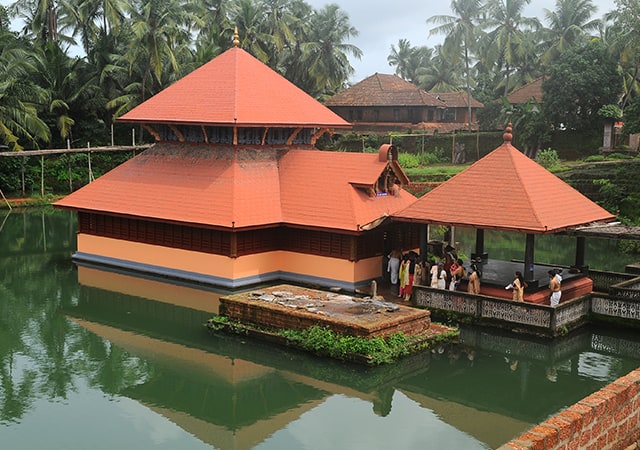 If you are of the religious kind, a visit to the Ananthapura Lake Temple, 18 kms from Kasargod district, is sure to give you peace and a better frame of mind! Ananthapura Lake Temple sits in the middle of a lake 6 km from Kumble in Kasargod.
This is Kerala's lone lake temple and is believed to be the Moolasthana (original seat) of Ananthapadmanabha Swami (Padmanabhaswamy Temple) Thiruvananthapuram.
The huge lake, sprawling over two acres, has a cave in its right-hand corner and is famous for the presence of a friendly vegetarian crocodile.  Legend has it that Lord Ananthapadmanabha went to Thiruvananthapuram (Trivandrum) through this cave. The scenic area surrounding the temple is on a rocky hill and you can enjoy some marvelous views of the lush countryside.
Revel in Kalpathy Ratholsavam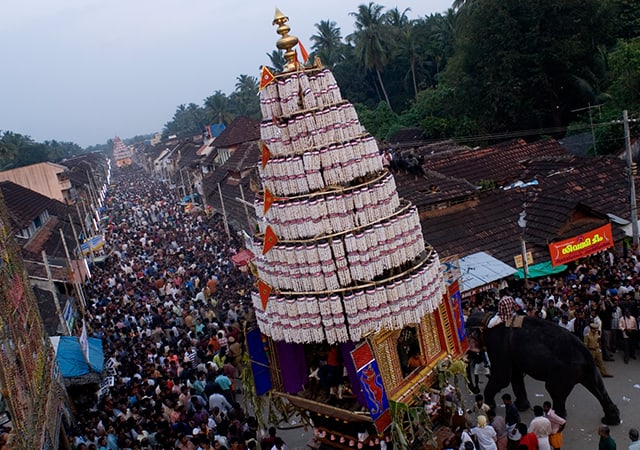 November is the time of the year again to immerse yourself in a rich colorful spectacle – the Kalpathy Ratholsavam! The 700 year old Sree Viswanatha Swamy Temple at Kalpathi in Palakkad gets all decked up to celebrate its annual chariot festival which sees devotees and visitors arriving in droves to Kalpathi to join this most popular festival in Kerala.
Vedic recitals and cultural programmes render a unique ambience to the place.Three huge, magnificently decorated temple chariots are taken out through the streets of Kalpathi village on the third day in a colourful procession.
Celebrate Vaikkathashtami
Image by RajeshUnuppally  via Wikimedia
Come November, the time to celebrate Vaikkathashtami at the Vaikom Mahadeva Temple, one of the oldest and extremely famous temples of Kerala has set in. The Shivalinga established here is five feet in height, and is believed to have formed during the Tretha Yuga.
People from far and near, converge there in thousands to pray and receive the blessings of the God for Vaikkathashtami and colorful processions are carried out from one place to another, joined by different deities.
The Kalamandapom will come alive with dance and music recitals spreading throughout the night. Popular dance forms like Kathakali are also performed here. Spectacular processions presenting dozens of elephants are also conducted here.
Visit Kodanad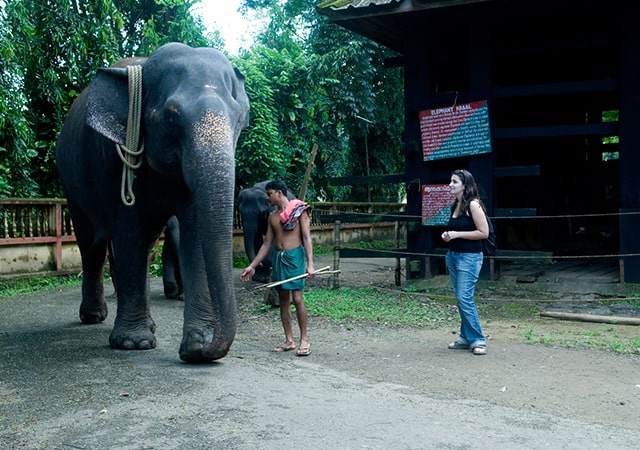 A visit to Kerala cannot be complete without a visit to Kodanad, one of the most scenic spots in the Nilgiris! Situated on the banks of river Periyar, Kodanad has panoramic views, tall and dense pine forests and green tea estates.
What's more, the wildlife reserve is famous for elephants and has the largest elephant training centre. It's really a visual treat to watch the baby elephants play, bathe and eat and if you are keen, you can even go for an elephant safari!
The reserve also features a mini zoo. Kodanad lies close to St. Thomas church in Malayatoor. One should definitely visit Kodanad for the splendid views it offers and the rejuvenating walks through the misty tea estates.

Visit Arippa Forest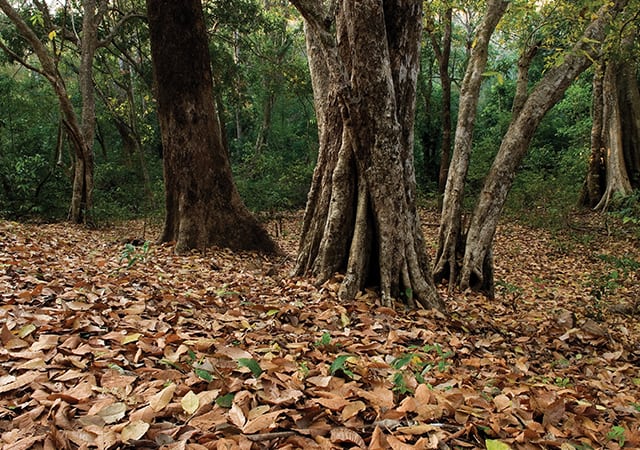 What's so special about Arippa? The spectacular wooded highlands of the Western Ghats is located 52 Kms away from Trivandrum city along the Trivandrum-Shencottah State highway. The virgin land offers a perfect destination for the nature lovers amidst the forest environment.
Here you can explore the splendour of the Myristica swamps and Vellamkudy- the wildlife abode. Arippa is known for its diverse species of bird and wildlife and is a renowned haunt for bird watchers.
Marvel at the Interiors of a Tharavad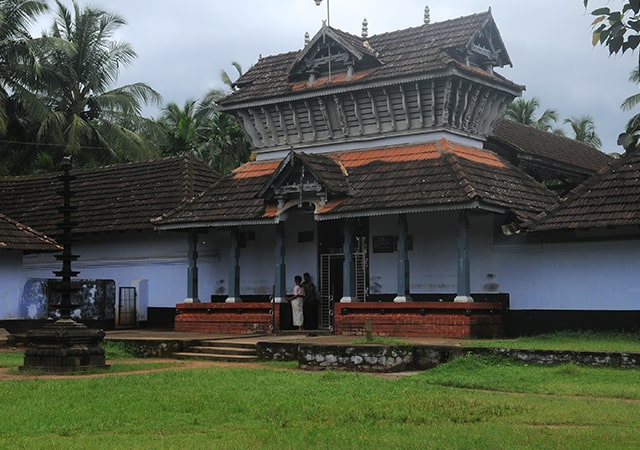 Been to Kerala and not seen a Tharavad yet? You're missing out a lot! Head straight to Nilambur in Malappuram district and visit the Nilambur Kovilakam. This palace is the royal residence of the Nilambur royal family, the former rulers of Eranad.
Built by the Nilambur Rajas nearly 200 years ago, the palace is an  architectural marvel with wonderful frescoes and artwork in wood and has charmed tourists across the globe.
Enjoy Chakyar Koothu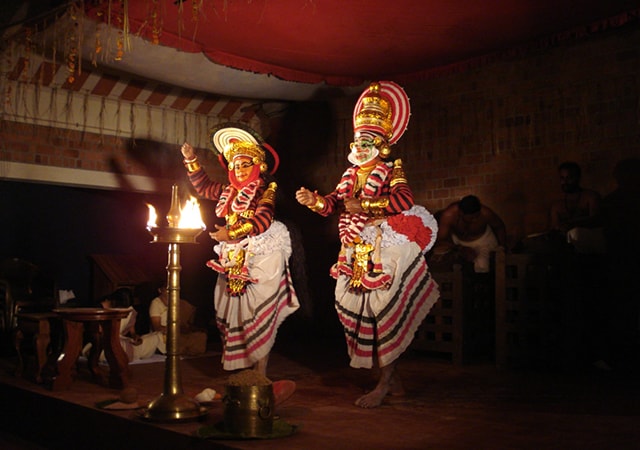 Image by Aruna via Wikimedia
As November is the month when temple festivals are in the offing, you can also make it a point to attend Chakyar Koothu – a traditional temple dance art form in Kerala. It was originally performed only in Koothambalams of Hindu temples and is a highly refined monologue where the performer narrates episodes from Hindu epics like Ramayana and Mahabharata.
The Chakyar recites the scriptural poem and annotations with witty and humorous examples and anecdotes with the accompaniment of the cymbals and drumming of the Mizhavu. At times, it is done as a stand-up comedy act, incorporating commentary on current socio-political events.
Visit Tipu's Fort Palakkad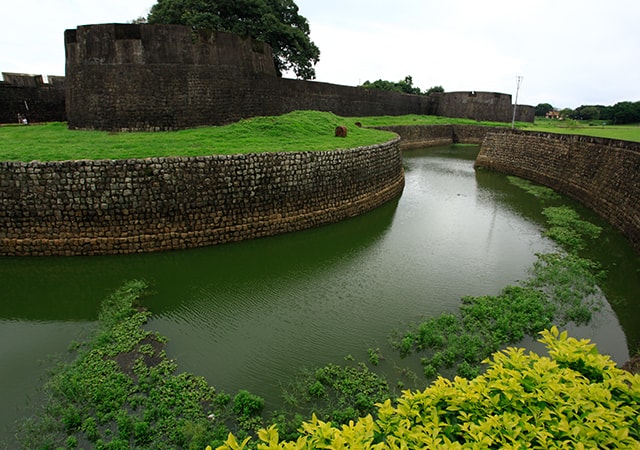 A quite interesting place for the history buffs – the Tipu's fort in Palakkad, is quite well preserved for an 18th-century building! The fort was under the control of Mysore Sultans and the British. It is believed that the famous Hanuman (Anjaneya) temple inside this Fort was built during Tipu's era.
The large ground, Kota Maidanam, situated between the Fort and the Town Hall was formerly used as a stable for the horses and elephants of Tipu Sultan's army. It now serves as a venue for cricket matches, public meetings, and exhibitions.
The somber majesty of the laterite walls of the Fort reminds one of the old tales of valor and courage. The well laid out grounds and children's park in the premises attract hordes of visitors every day.
Hope you have made up your mind to enjoy some or all of the activities listed above. So, no more waiting. Book your tickets and come straight to Kerala, because it's always best when you see and experience God's Own Country!
If you like this post, please share!!