Things to Do in Kerala in August
August is the month when Kerala looks really beautiful. Monsoon season is almost over andthe entire environment looks rejuvenated. The fields are green, sky is blue and water ispristine! The scent of fresh flowers and chirping of birds make your stay in Kerala heavenly.
Apart from enjoying the serenity of Nature, there are many more spectacular things you can do exclusively in August. Some of them are:
1. Cheer for Nehru Trophy Boat Race


Image by Ronald Tagra via Flicker
'Nehru Trophy boat race' is basically a boat race (Vallam Kali) in which special types of boats called snake boats (Chundan Vallams) compete with each other. It is an annual event taking place in Punnamada Lake in Alleppey. The sight of rhythmic rowing of 90-100 rowers in a 100 foot long boat is really breath-taking.
The energy and enthusiasm of rowers is undoubtedly contagious and singing vanchippattu (boat-song) adds more vigour to the competition. This boat race is conducted on second Saturday of August every year, and this year it is happening on August 13th.
2. Enjoy a Kathakali Performance
Kathakali, or story play is certainly Kerala's own art form. It depicts stories from Indian epics with a perfect blend of dance, music and drama.
Kathakali is very unique in the way it is presented – with a special song called Kathakali Padam, loud drum music and very mild light. The costume, accessories and make up used in Kathakali, enhances the hand gestures and facial expressions of the Kathakali presenters.
Undoubtedly, your Kerala trip will be incomplete without Kathakali in your itinerary. You can enjoy a Kathakali performance at Kerala Kathakali Centre in Cochin that conducts regular Kathakali presentation. If you are keen on knowing Kathakali as an art form, you can visit Kerala Kalamandalam at Cheruthuruthy in Thrissur district.

3. Participate in Aranmula Vallasadhya
Image by RajeshUnuppally via Wikimedia
Aranmula Vallasadya is an offering to Lord Parthasarathy, the main deity at the Aranmula temple. It happens on the day of Ashtami rohini, which is Lord Krishna's birthday. In conjunction with the festival, there will be a snake boat (Palliyodam) race in the Pampa River, followed by a whole meal feast (rice served with more than 40 dishes). Over one lakh people attend the Vallasadya in their respective boats.
Devotees, circumambulate the temple chanting verses in praise of Lord Krishna with the rhythm of vanchipattu. The entire atmosphere is charged up with this unique ritual and participating in boat race and Vallasadya will get you closer to the rich culture and tradition of Kerala.
4. Uriyadi – Celebrate Janmashtami the Kerala Way
Image by Fotokannan via Wikimedia
Lord Krishna's birthday or Janmashtami is celebrated in Kerala by reminiscing the naughty pranks of the Lord himself. Uriyadi is one of the celebrations in which an earthen pot filled with butter milk is tied 30-40 feet high. People, immaterial of their religious background, get united to make a human pyramid to break open the earthen pot (or Uri) with a wooden stick.
To make a strong pyramid, people stand on others' shoulders to reach the height of the Uri. This is extremely adventurous as it is absolute team work filled with lots of enthusiasm and energy.
5. Dine at Cave Restaurant in Wayanad

Image by Edakkal Hermitage
Edakkal Caves in the enchanting hills of Wayanad is extremely mesmerising. The tranquil surroundings and the aroma of fresh pepper corns and coffee beans makes you feel out of the world!
Savouring a romantic dinner in this candle lit caves surely can be the most memorable moment during your Kerala trip. The engravings on the Edakkal cave dates back to Neolithic age and are part of archaeological preservation.
What could be a better idea than to dine in this art of past, with sound of waterfalls as background score!
6. Watch Boat Building at Beypore
Image by OXLAEY.com via flicker
Beypore is an old port town in Kozhikode district of Kerala. A trip to Beypore will give you a deep insight into the rich culture history of the town that is closely knit with boat building. Wooden ships called urus or dhows (in Arabic) are built here.
Beypore port has a rich history that recalls it as the hub of boat manufacturing for Arabs of the Middle East. In ancient days, these ships were vastly used for trading and fishing. But now these are used more as tourist ships. Interestingly, you can watch the entire process of constructing a traditional wooden boat here!

7. Visit Islamic History Museum
Image by Two Circles via flicker
Islamic History Museum, situated in NH-17, Ernakulam Guruvayur Highway, presents history of Muslims in Kerala. It is intrinsically set up in the oldest mosque in India, Cheraman Juma Masjid in Kodungalloor.
The museum is enriched with visually enthralling collection of monuments from the original mosque which was built in 629 AD, during the lifetime of Mohammed. This museum leaves you with an experience of knowing history of Islam and earlier mosques in Kerala through audio-visual narrations, interviews and documentaries.
8. Go 'Sweet' Shopping at Mithayi Theruvu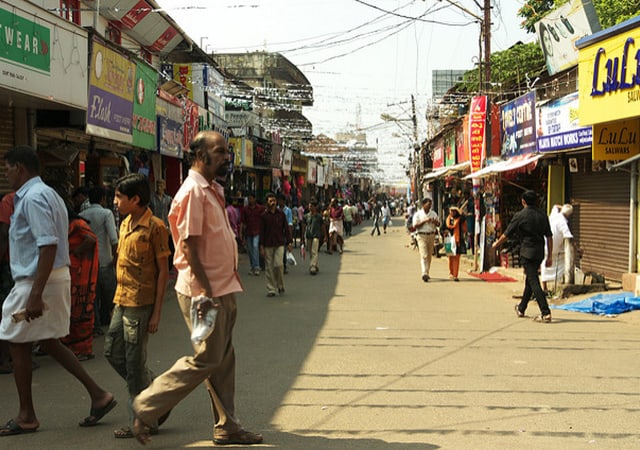 Photo by choubb via flicker
Mithayi Theruvu or Sweetmeat Street (S.M Street) is the busiest street in Kozhikode. This street got its name from the amazing variety of sweets and halwas sold in stalls there.
If you have a sweet tooth, this is a must activity in your Kerala trip. By the way, don't forget to try Kozhikode's special delicacy, 'Kozhikodan Halwa' available in vibrant colours like red, green, black and yellow!
9. Experience Ayurveda at Poomully Mana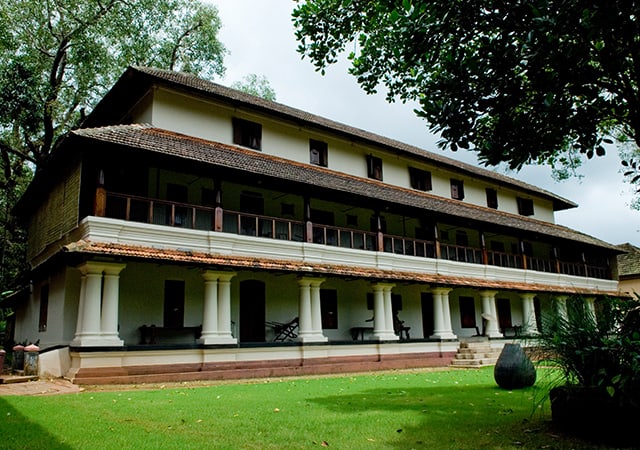 According to Kerala Ayurveda, the time when monsoon subsides is the ideal time for any treatment. Ayurvedic doctors recommend the month of August as the most preferred time of the year for rejuvenation therapy as the body is very receptive to the treatments.
Poomully mana situated in Peringode in Palakkad district, are veterans in authentic Ayurvedic treatments. Apart from age old treatment methods, the highlights of Ayurvedic experience in Poomully mana includes staying in heritage rooms, accessing ancient Ayurvedic wisdom and getting closer to Kerala's own martial art – Kalarippayattu.
Well, this is a sneak peek of things that you can do in Kerala in August. Kerala is God's own country and there are a zillion more things you can do. There is a saying that a day well spent is a day worth living. Live a completely fulfilling life by making a trip to Kerala this August!
If you like this post, please share!!