My Travel Experience to Kollam
Kollam, the coastal city located in the southern part of Kerala, is not a place frequented by tourists, which is why I planned my trip there with my friends last month. Located 80 kilometers from Thiruvananthapuram, Kollam is famous for its beach, temples, backwaters and fishing harbors. That's when a friend told me about Kollam, I made up mind to visit this place.
However, before proceeding to Kollam, we first visited Krishnapuram Palace, one of the most impressive palaces in Kerala, located in Kayamkulam, Alappuzha district.  At this magnificent palace and museum, we were able to catch a glimpse of a rare style of Kerala architecture. Our guide told us that the age of construction of the palace is not known, but it was renovated in the 18th century.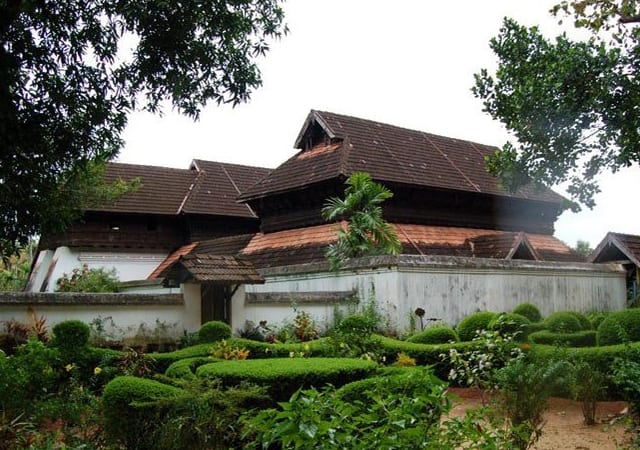 Image by Appusviews via Wikimedia
The most fascinating exhibit at the museum is Gajendra Moksham, or the salvation of the elephant. The mural painting depicts an elephant paying salutations to Lord Vishnu. It is believed that Lord Vishnu was the main deity of the kings of Kayamkulam. This mural is placed at a strategic point so that you can see it when you walk in from the palace pond.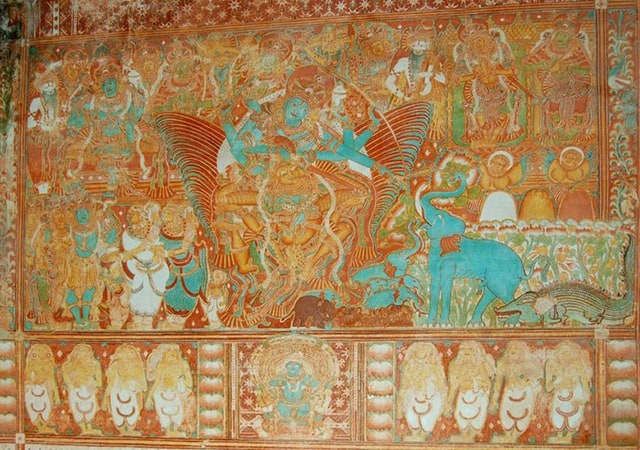 Image by Appusviews via Wikimedia
After touring the museum, we headed towards Kollam and stayed overnight at a resort there. Our tour of Kollam actually began the next morning with a houseboat cruise. Here, the cruise usually starts at 11am and continues till 6pm after which it halts till 7am the next morning. Food, consisting of the delicious Kerala dishes, were cooked and served in the houseboat itself. Cruising through the backwaters was a first time experience for many of us.
The next day we visited Munroe Island, an island situated at the confluence of Ashtamudi lake and Kallada river. The trip was covered in the houseboat stay and was arranged by DTPC, Kollam and it was a great help, because everything was organized neatly and we didn't have to worry about anything. The rate was also quite reasonable, just Rs. 500 per head.
We went in a country boat through the lovely, but narrow canals to view the serene countryside. The tour was for two hours and along the way, we were able to view the typical Kerala countryside and observe the people go about their duties. We saw people indulging in toddy tapping, coir making, fishing and even a couple of boats loaded with sands, probably headed to some construction site.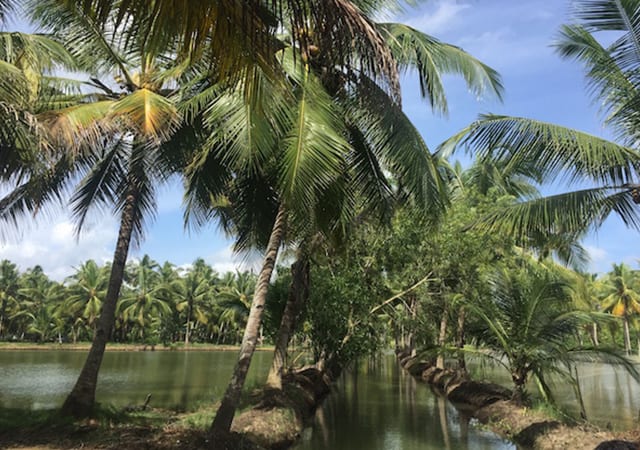 We were able to witness a glorious village life in all its serenity and peacefulness. It was a worthwhile trip because we were able to experience the true essence of Kerala. We took a lot of photographs of the canals and the views were amazing. The canals themselves are cleaned on a daily basis, so it looks all neat and beautiful.
We visited a small island within Munroe Island. A single family owns this beautiful patch of land and there were cattle and goats, all grazing happily and contentedly. We were offered delicious and fresh coconut water on the way back and believe it or not, it tasted even better than ambrosia.
Cruising along the tranquil waters of Ashtamudi Lake is definitely a memorable experience and one you shouldn't miss, ever.
The view of the backwaters from Kollam is truly a divine experience, and even the beach is much less crowded than Alleppey. If you want, you can stay at one of the many resorts in Kollam after your backwater cruise.
It was really a pleasant experience, and we had a wonderful time breathing in fresh and unpolluted air. As we cruised along, we saw several water birds and plenty of kingfisher, many of them sitting in solitary contemplation, and what a sight they made.
Here are the remaining beautiful photographs of my trip to Kollam.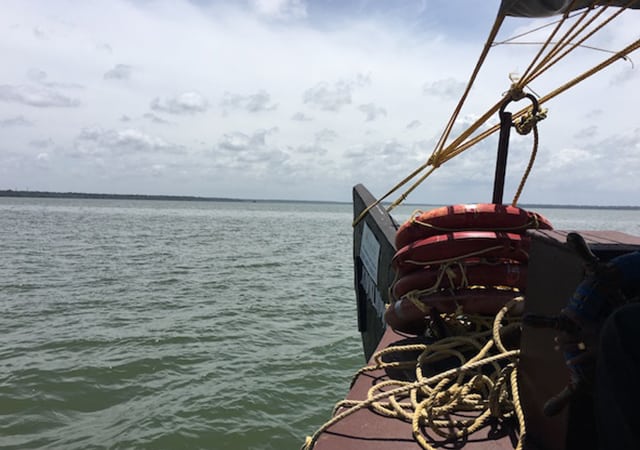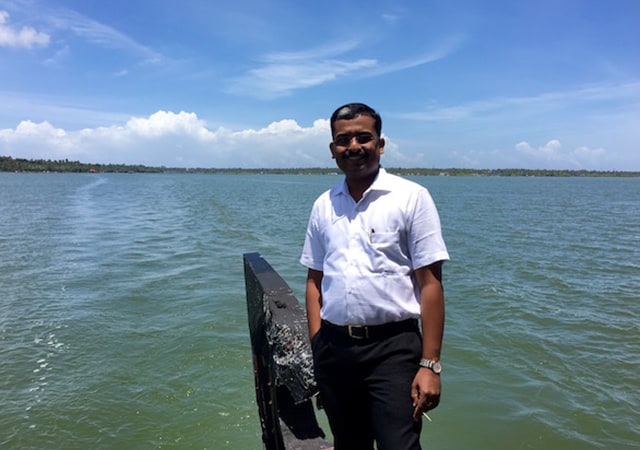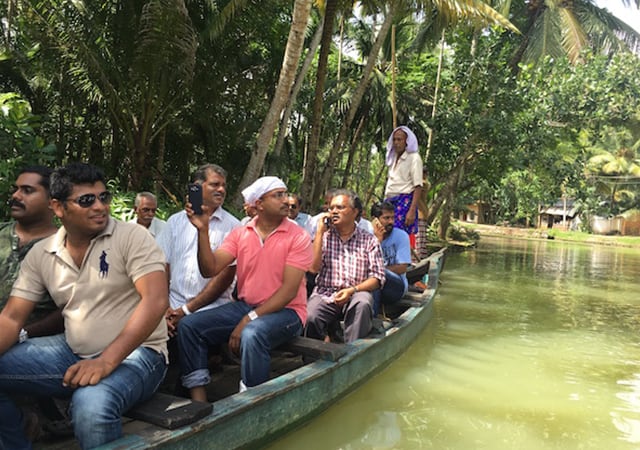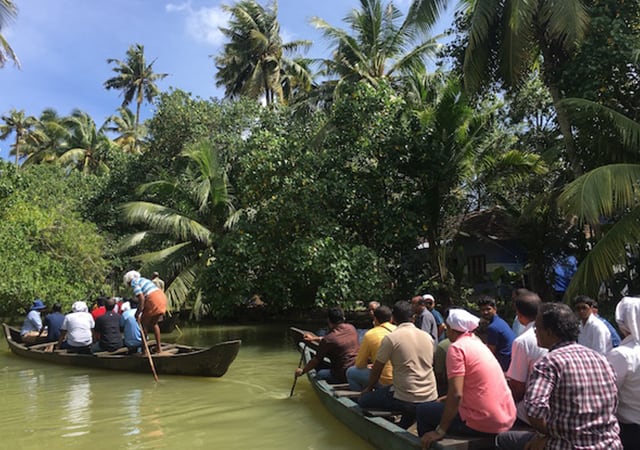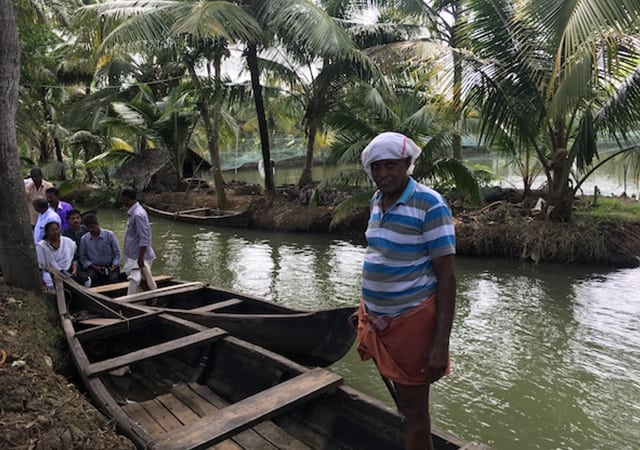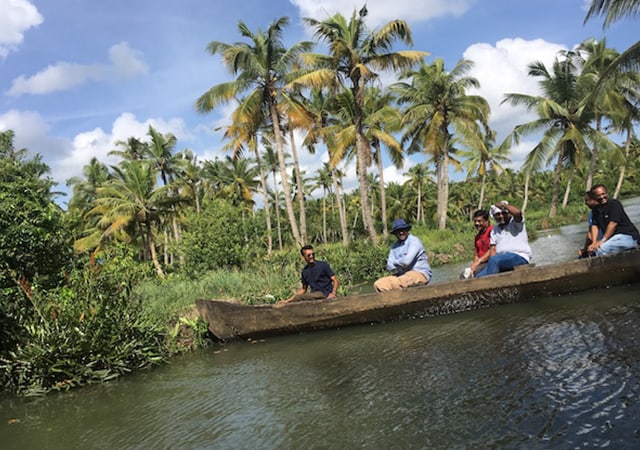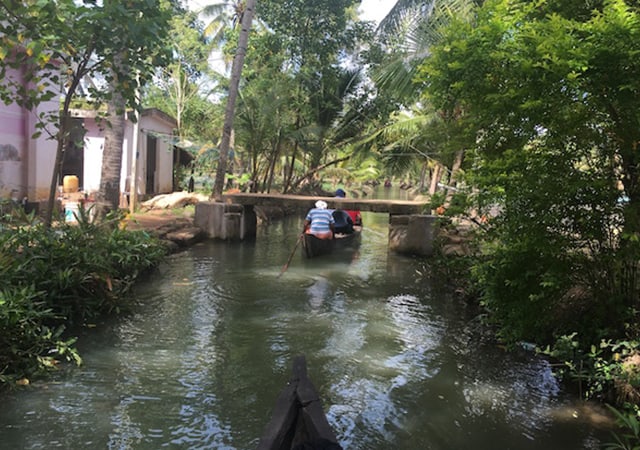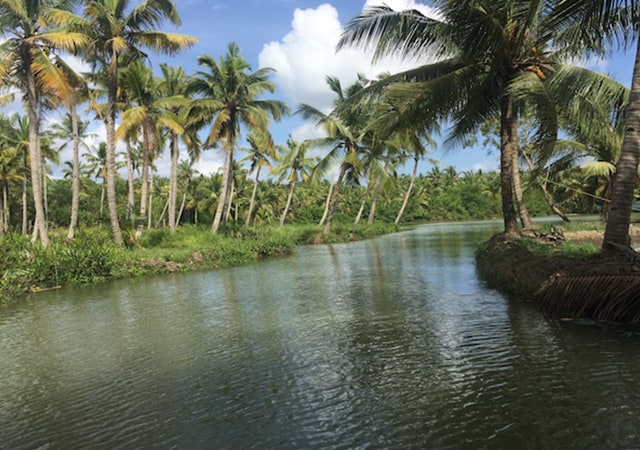 I extend my gratitude to the following people for making our trip memorable:
Sujith – Guide
Ajay Kumar, Sukuthan – for cleaning canals
Rajendran – Guide
Geetha – Manager
Jimal – Guide
Latheef – Information Assistant
Rajkumar – Deputy Director, Kerala Tourism
Sajeev  – Information Officer, Kerala Tourism
Have you visited any places in Kollam? Then, do share your story with us. We would definitely love to hear it!