Travel photography – The Best Cameras
Trying to decide on the best camera for travel? Then you've arrived at the appropriate place. The best travel cameras offer advanced capabilities while yet being portable, allowing you to take pictures of everything spectacular you see no matter where you go in the globe. Though technically any camera can serve as a trip camera, these are the ones we believe to be the most effective at the moment.
Given the weight limits of airlines and the cost of adding extra luggage, taking a hefty kit on vacation is typically the last thing you want to do. This means that your camera and any accompanying lenses must be reasonably light.
There are many little mirrorless cameras that won't take up much space in your backpack but will produce content that is much higher quality than what your phone can, whether you capture photographs, videos, or a combination of both. You should take image quality and zoom into account in addition to the camera's size. Having a zoom that can catch any kind of subject, even one that is far away, is important if you are unable to change the lens on your camera.
Even though the best camera phones may create pretty good photographs, the quality isn't quite as high as it would be if you were using one of the best point-and-shoot or best mirrorless cameras. Small sensors and low-power flashes on smartphones limit their ability to work well in low light conditions, and the flash is frequently insufficient.
Regardless of whether you want to get a mirrorless or a compact system, cameras also have far more zoom capabilities. While the zoom range on tiny cameras is set, some can go as far as 1000mm, the zoom range on mirrorless systems fully depends on the lenses you choose to buy. Your own preferences and spending capacity will determine the kind of camera you choose. We divided the advice into two parts to assist you in making the best choice.
We'll start by taking a look at mirrorless cameras, which frequently offer better image quality and greater adaptability than compact systems but at the expense of being larger and heavier.
Second, we'll look into small, nearly pocket-sized devices that are easy to carry about at all times, won't add bulk to your person, and are also quite user-friendly. Aside from your travels, it's important to think about how much and for what purposes you plan to use the camera.
If you're going on an adventure-packed outdoor vacation, one of the best action cameras can fit your needs better because they're tough, weatherproof, and can be mounted to anything from your head to your surfboard. And if you want aerial photos, think about bringing one of the best travel drones with you. Whichever travel camera you choose, you'll need a safe and secure container to transport it in.
MIRRORLESS CAMERAS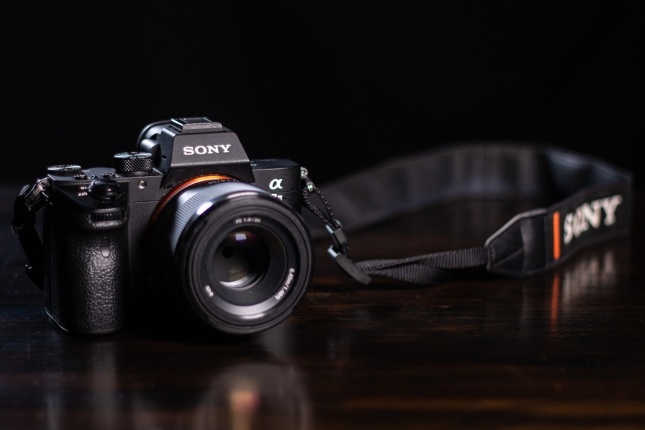 Mirrorless cameras are heavier and bigger than compact cameras, but they provide superior image quality (via larger sensors) as well as the ability to change lenses.
With the best travel lenses, you can take ultra-wide-angle pictures of well-known sites and then zoom in to focus on the stunning details in the distance. Additionally, you'll discover that they function better in dim lighting.
Sony Alpha ILCE-7C
The Sony Alpha ILCE-7C, which comes in Black and Silver, boasts the world's smallest and lightest compact design, uncompromised full-frame camera performance, and a 24.2-megapixel picture sensor. This is one of the top-rated mirrorless cameras on Amazon.in. It offers a wide variety of very-angle LCD monitors, strong BIONZ X image processing for excellent image quality, cutting-edge AF performance and features, high-resolution 4K movie and expression-extended movie functions, and advanced AF performance and functions.
Canon EOS M50 24.1MP Mirrorless Camera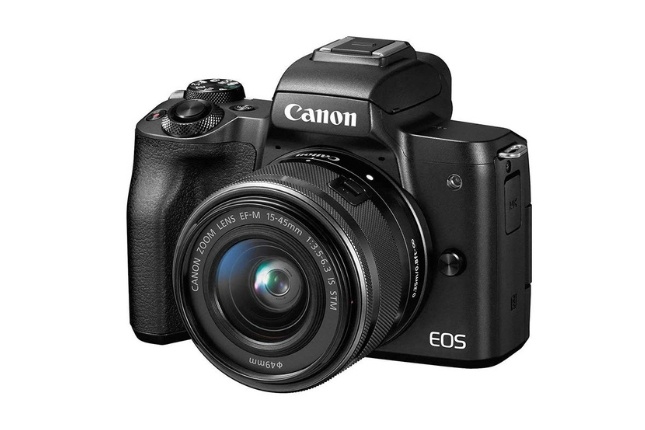 Important features of the EOS M50 camera include interchangeable lenses and a fully articulating LCD. Additionally, it provides a viewfinder, 8 shoot buffer minimum, and nearly Zero shutter lag.
The EOS M50, of course, lacks a full-frame sensor. Despite this, the dual auto-focus function of this tiny camera, combined with the fact that 80% of its autofocus area is covered, makes it one of the greatest autofocus systems on the market.
The colors are clearer and more vibrant. The compact, yet long-lasting battery life of this mirrorless camera is another benefit for filming.
Additionally, this camera has a Micro HDI output, which is excellent for connecting to a monitor and for recording live movies using OBS.
Panasonic Lumix G95 20.3 Megapixel Camera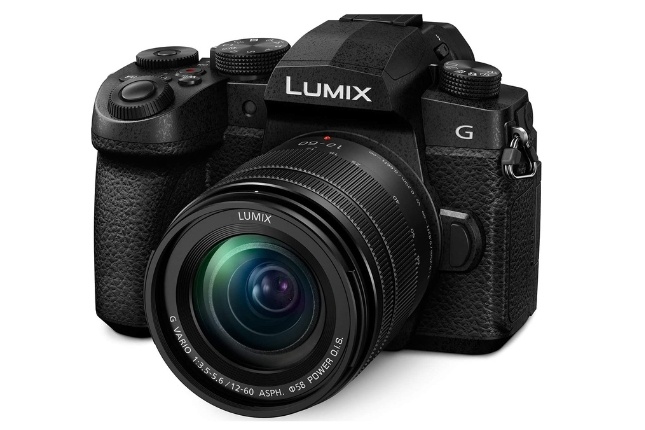 Panasonic is recognised for producing high-quality professional cameras, and this mirrorless camera is no exception.
The functions it offers are identical to those of the other cameras on this list, without a doubt. However, in contrast to the Canon EOS M50, it offers an external headphone/microphone jack that enables you to listen to and record sound using external devices.
If you're seeking for a mirrorless camera that gives you access to fundamental controls like the shutter button, or, use Bluetooth on your smartphone to pause/resume video recording then look no further. As if that weren't enough, it also integrates with the Panasonic picture app to control functions like the Zoom app and share images on social media over Wi-Fi. Another incentive to buy it is the camera's durability and steadiness regardless of where you place it.
COMPACT CAMERAS
The ideal choice would be to buy a compact camera if you really want to reduce weight and size. They often have smaller sensors than DSLR and mirrorless systems, which means the image quality won't be as excellent and they won't perform as well in low-light situations, but that doesn't mean they can't produce great photographs. Even while they do have fixed lenses, many of them have excellent focus ranges, so you'll never have to worry about hauling a bulky bag of equipment.
Sony RX100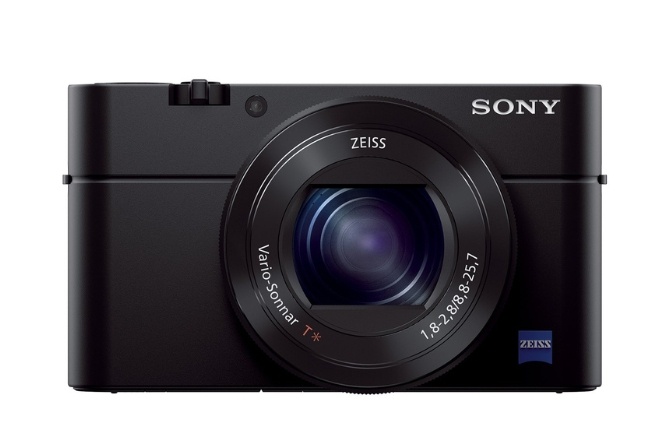 With seven versions currently available, Sony has a wide selection of RX100 cameras. The original model was one of the first small travel cameras with a 1-inch sensor, complete manual settings, and RAW shooting.
It also has a quick f/1.8 aperture and a 3x optical zoom. Although it is getting a little dated now, you can still find one for a great bargain, which is why it is on this list. At rising price points, you can also get newer versions with newer features.
We use and adore the RX100 version V because it has a number of improvements over this model and is reasonably priced.
Canon Powershot SX740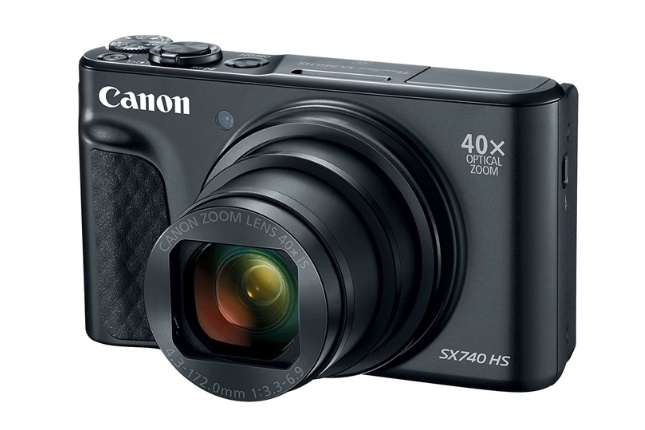 The sensor size, 1/2.3in, is comparable to other cameras in this price range. Furthermore, as with other cameras with a long zoom, the maximum aperture is just f3.3, and the maximum zoom is all the way down at f/6.9.
It's still one of the top zoom cameras on our list of point-and-shoot travel cameras, especially at this price range, and the cost is very reasonable considering what you receive.
Panasonic Lumix TZ200/ZS200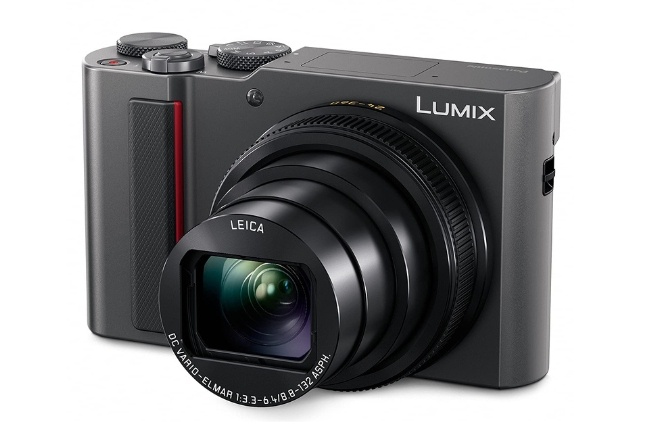 The Panasonic Lumix TZ200/ZS200 advantages from a larger 1-inch sensor, like many of the top compact cameras, and it also boasts a 15x zoom (equivalent to 360mm on a full-frame sensor). If you like to modify your photographs before using them, shoot in RAW rather than JPEG. It can shoot in 4K and features a 4K photo mode that can output 8K photographs from a burst sequence for individuals who enjoy capturing vacations through video.
You can also shoot photos and videos on your smartphone if they are good. Iphone 11 and above and Samsung S22 Ultra are some of the good phones that provide you with crisp photos; however, you may have to look for the storage and battery charging options too.