Ambukuthi Mala – Weekend Getaway
For visitors from all corners of the world and native Keralalites alike, the toughest part about planning a perfect weekend in Kerala is deciding where to visit! Ambukuthi Mala is one such option.
If you're searching for an idyllic weekend escape where you can enjoy some alone time with the one you love, or explore nature and a tiny bit of history, then Ambukuthi Mala is the best spot for you.
Ambukuthi Mala, a mountain situated near Ambalavayal, is about 12 km from Sulthan Bathery taluk in Wayanad district of Kerala. The famous Edakkal caves are located at the height of 1000 meters in this hilly range.It is believed that these caves are formed as a result of an earthquake and the places got the name Edakkal caves (Edai+ kal = rock in between) from the rock that is supported in between other larger rocks.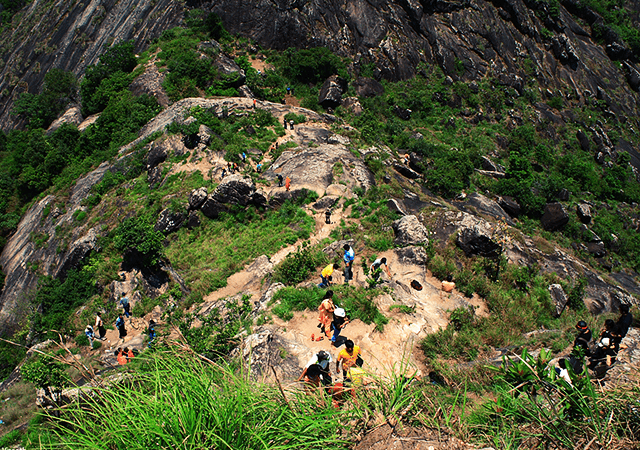 Image by Vineeth via Flickr
Anyone who visits Ambukuthi Mala has to walk 1 km down to reach the caves. This location is also the best spot for trekking, and to discover some history. Some ageold pictorial writings are found here and they're believed to be dated at least 6000 BCE from Neolithic man. The Stone Age engravings indicate the pre -historic civilization in this region which are rare and are the only known examples in Kerala (South India).
Ambukuthi Mala became famous through these caves that are truly extraordinary as a big rock balances itself on two relatively smaller rocks, thus forming the fascinating Edakkal Caves of Kerala. These caves have become a very popular tourist attraction of Wayanad.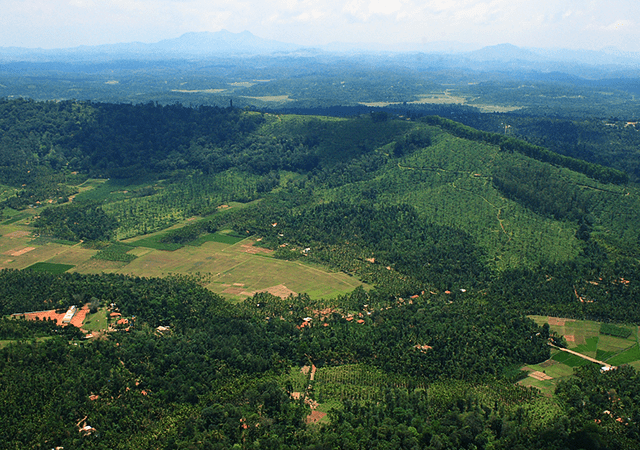 Image by Vineeth via Flickr
At the top of Ambukuthi Mala, its visitors can see a spectacular view of the junction of Kerala, Karnataka and Tamil Nadu borders through the forests.
How to Reach Ambukuthi Mala
To reach Ambukuthi Mala, you can either go through SulthanBathery(about 12 km) or Ambalavayal(about 5 km) in Wayanad. SulthanBatheryis the nearest KSRTC bus station, while Ambalavayal is the closest town center. You can opt to take a local bus or jeep from any of these two locations.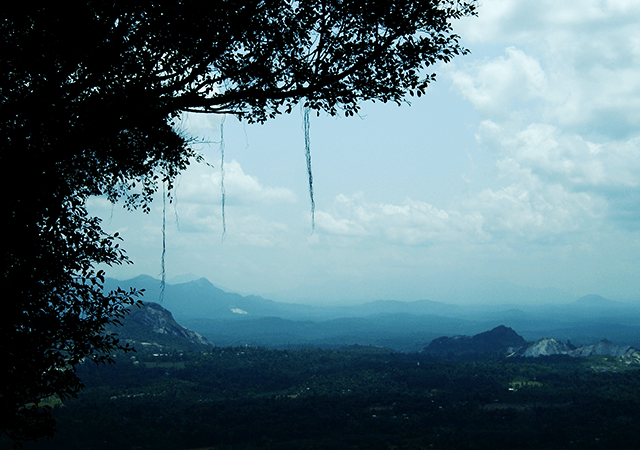 Image by Jain Basil Aliyas via Flickr
Nearest town to Ambukuthi Mala: Ambalavayal, about 5 km.
By Rail: Kozhikkode, about 100km away.
By Air: Calicut International Airport, about 115 km.
By Bus: SulthanBathery, about 12 km and Ambalavayal,about 5 km.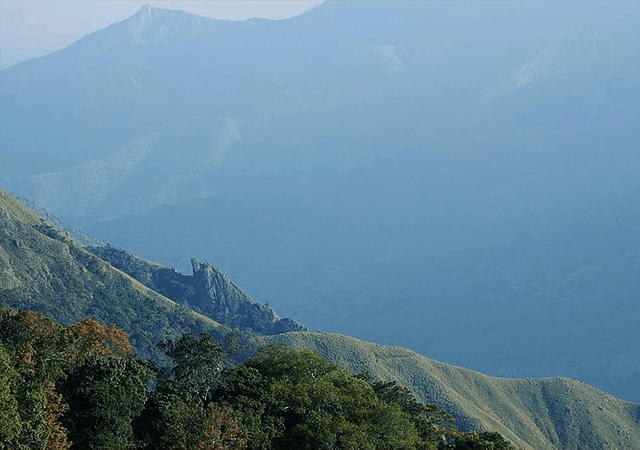 Image by Nijusby via Wikimedia
The beauty of the natural surroundings, the crisp air and lush greenery makes Ambukuthi Mala the perfect place to unwind and destress from a busy routine. Head on out to this amazing getaway with your loved one or a group of adventurous friends.
If you like this post, please share!!