Weekend Getaway – Kadamakkudy
What's your plan for this weekend? A visit to Kadamakkudy can be planned.
Shopping, watching movies, or just spending a quiet day at home?
Why don't you take off for an outing with your family and beat those week long work blues?
Because a picturesque destination can soothe your senses and bring back your lost vigour.
Kadamakkudy is one of the must see places near Kochi in Ernakulam district and is the perfect choice for a weekend trip.
It consists of 14 smaller islands – prominent ones include Valiya Kadamakkudy, Pizhala, Palayam Thuruthu and Murikkal.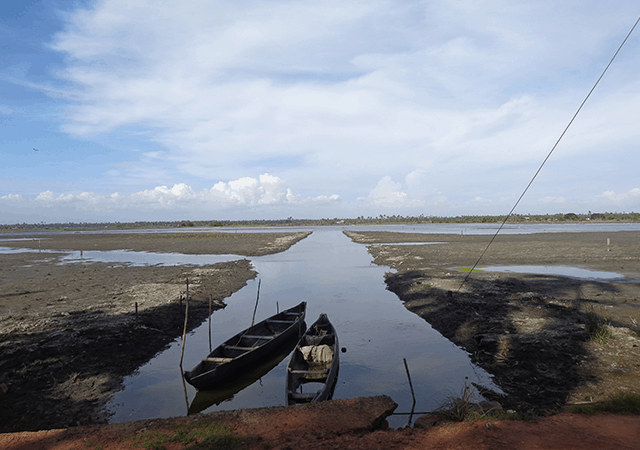 Image by SYNAN via Wikimedia
This quaint, sleepy village, situated 15 kms from the mainland, is a treat to the eyes – Nature has painted such a strikingly beautiful picture of this place; you will simply stand and stare! It has the perfect blend of rustic beauty and lush greenery adding to its charm.
If you are a photography aficionado, then Kadamakkudy should not be missed! The countryside has vast tracts of water spread area dotted with coconut trees and verdant patches of greenery – this breathtaking landscape will produce some picturesque village photos! Agriculture and fishing are the main occupations of the inhabitants. The islands are famous for paddy cultivation, toddy tapping and prawn farming.
The changing hues of the sunrises and the sunsets in Kadamakkudy are a delight to watch. The calm and serene breezy mornings and evenings interspersed with the chirping of birds gives you the beautiful aura of village life.
The scenic natural beauty of these islands can be best explored on foot or on a bicycle. Ferry services are also available connecting the islands with each other. You can go fishing or buy fish from the local fishermen and prepare your own lunch in the authentic Kerala style. You can also taste some toddy too!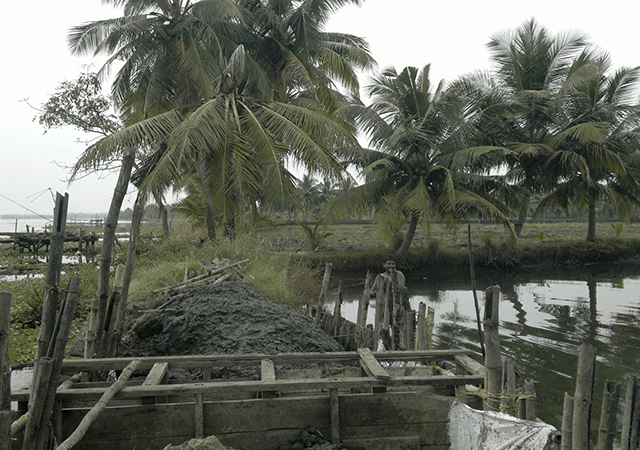 Image by Francisdianish via Wikimedia
An island worth visiting in Kadamakkudy is Pizhala – the central part of Kadamakkudy surrounded by the Periyar river. Here, pokkali paddy farming is done on a large scale.
Pokkali is a type of long grain rice variety that is rich in protein content. It is highly saline resistant and cultivated in water logged coastal regions. Apart from viewing pokkali fields, you can go night fishing, crab hunting and country boat rowing.
For those having a spiritual bend of mind, there are Catholic churches and temples in Kadamakkudy. The St. Francis Xavier's Church in Pizhala boasts of a century's history. Kadamakkudy Syrian Catholic Church is another famous church. Shree Balabhadra Temple and Moorthinkal Shree Vaishanava Kshethram are the important temples.
For a bird watcher, Kadammakudy offers a wonderful paradise. It is the haven of about 75 species of birds including migratory ones.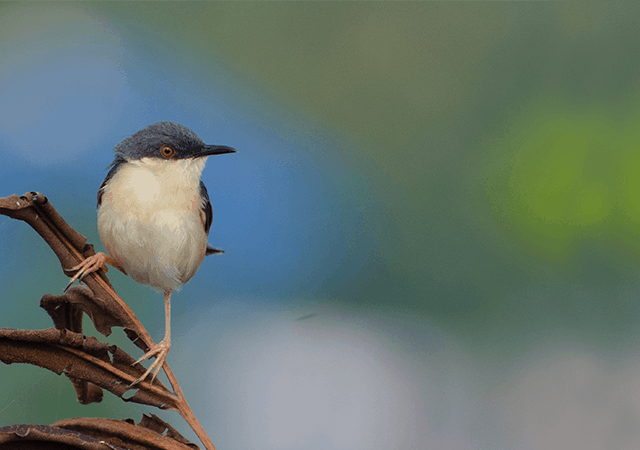 Image by Arshad.ka5 via Wikimedia
One can spot the Little Cormorant, Painted Stork, Asian Openbill, Lesser Whistling Duck, Ashy Prinia besides different varieties of kingfishers, herons, bee-eaters, swallows amongst a few. The months from February to May are ideal for bird watching.
How to Reach Kadamakkudy
Kadamakkudy is situated 15kms from Edappally in Ernakulam. You can either rent a cab or travel by bus to reach the destination.
If you are intending to travel by bus, catch the Varapuzha bound bus from Edappally junction, (near Lulu mall). Alight at Varapuzha town and then take another bus to Kadamakkudy. Direct bus services to Kadamakkudy from Edappally are also available although it's limited.
Ernakulam is well connected to all the major cities of India by road, rail and air.
Kadamakkudy is beckoning you to experience its everlasting beauty and breathe in its fresh air. It's an ideal jaunt to escape from the monotony of everyday life. So get ready this weekend to enjoy to the fullest at Kadamakkudy!
If you like this post, please share!