Weekend Getaway – Kakkadampoyil
Isn't it great to unwind yourself by taking short, weekend trips with family and friends?
Cool breeze, misty mountains, snow-capped peaks, swaying palm trees, pristine beaches, exotic flora and fauna….does this ring a bell?
Well, it's time to take a break and isolate yourself from the hustle and bustle of the city and the tight deadlines of professional life.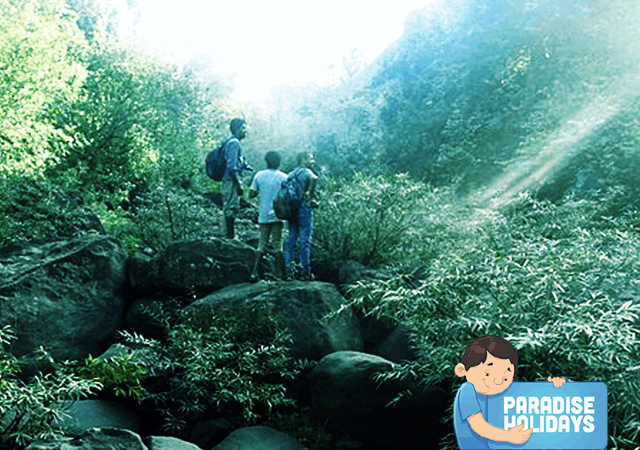 Image by Manojk via Wikimedia
This weekend, let's head to a somewhat unexplored, but a strikingly beautiful destination – Kakkadampoyil, in Kozhikode district.
Known as Malabar's Ootty, Kakkadampoyil is a village located about 48 kms away from Kozhikode, in the Nilambur Forest range surrounding the Western Ghats and bordering the neighbouring district of Malappuram. It is located at an elevation of 650 metres and is an ideal place for sightseeing.
On the way to Kakkadampoyil, there are several viewpoints where you can catch a glimpse of Kozhikode city and nearby areas. The entire region is surrounded by deep forests, pristine waterfalls, caves and misty hills…..beautiful enough to capture anyone's attention. The streams are perennial all through the year.
However, the most picturesque view is that of the Kozhippara waterfalls situated on the borders of Kakkadampoyil.
The sight of the water cascading gently through the rocky terrain is really invigorating. Kozhippara waterfalls is a part of the Kuthradampuzha river and is a preferred picnic spot for adventure and nature enthusiasts. It is managed by the Kerala Forest and Wildlife Department and can be visited on all days except Mondays.
The local people of Kakkadampoyil live mainly on agriculture and poultry farming. Coffee, cocoa, vanilla, coconut, black pepper and plantain are some of the crops grown here. In some areas, rubber plantations are also grown. Several indigenous tribal groups inhabit this place.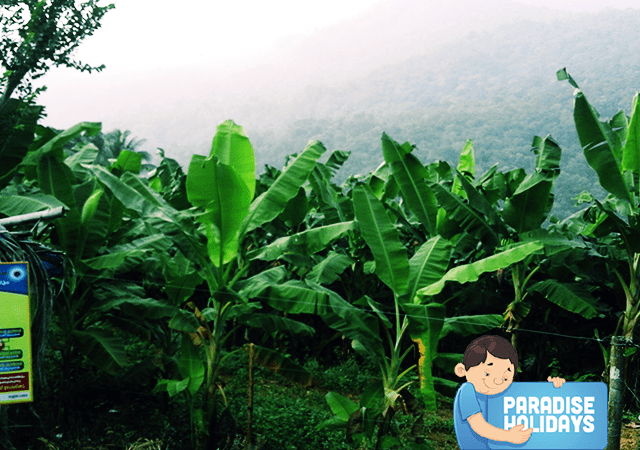 Image by Prof tpms  via Wikimedia
Another interesting feature of this village is the presence of a rich avian fauna. If you are a bird watcher, you can spot many exotic varieties – like the Blue-Headed Rock Thrush, Malabar Trogon, Banded Bay Cuckoo, Grey-fronted Green Pigeon among others.
A long time back, Kakkadampoyil remained unknown to the outside world; it was mostly frequented only by the locals. But of lately, it started to receive an influx of tourists; especially from the neighbouring districts of Malappuram and Wayanad, thanks to social media.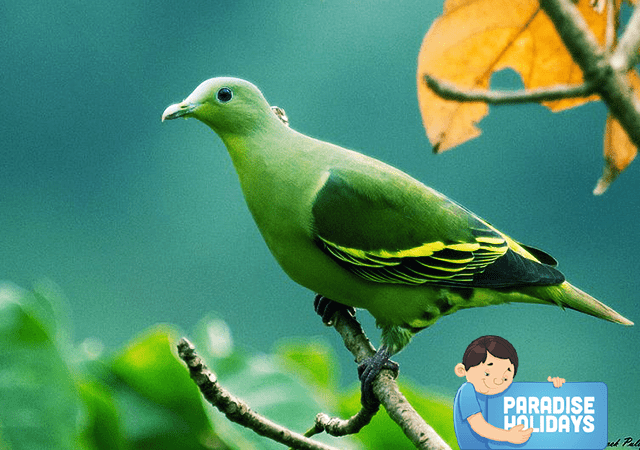 Image by Vivekpuliyeri  via Wikimedia
Kakkadampoyil always has a cool climate and can be visited anytime during the year. Accommodation facilities are available in nearby resorts and homestays. Kakkadampoyil is slowing finding its place in the tourism map. With its serene landscape, it has so much potential to become a top tourist destination in Kerala.

Getting there
By Road: 
Kakkadampoyil is 48 kms from Calicut city, 24 kms from Nilambur and 19 kms from Thiruvambady. KSRTC bus services are available from these three places.
For more details, contact:
KSRTC Kozhikode –0495 272 3796
KSRTC Nilambur –04931 223929, 04931 223919
KSRTC Thiruvambady –0495 2254500
By Rail: Nearest railway station is at Kozhikode, 50 kms away.
By Air: Nearest airport is Calicut International Airport, about 40 kms away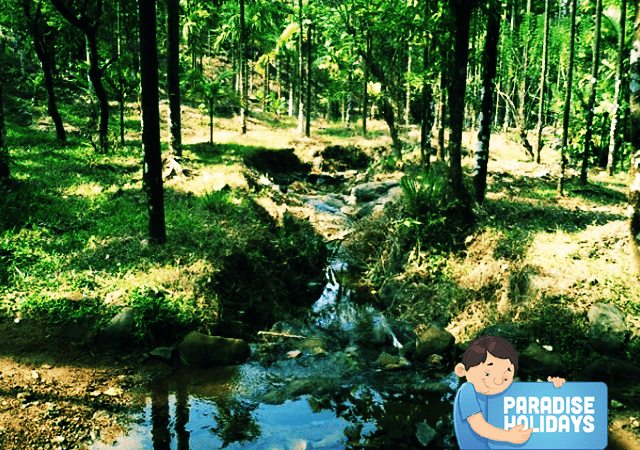 Image by Koyyapuram via Wikimedia
Nearby places worth visiting
Vendekumpoil, 2.5 kms away and Valanthode waterfalls, about 4 kms away.
Taking a trip once in a while is always a good idea; it refreshes your body and mind. And, every journey brings with it some sweet memories; and your trip to this small hamlet will be no different. So, get ready…Kakkadampoyil is beckoning you!
If you like this post, please share!!