Kollengode – Weekend Getaway
Summer is here, and so is the scorching sun… The heat is hitting us up and it's time to take a short break from everything happening all around. Kollengode is one such option.
Summer is the best season to indulge in some fun and frolic with your family and friends.
This time, we'll take you to a place known to all but an unexplored destination in Palakkad. As you may know, Palakkad is known as the granary of Kerala and the place I'm talking about is a rural village that enshrines the pristine beauty of rural Palakkad.
'Kollengode' is situated 25.3 km from Palakkad. This village got its name from the blacksmith (Kollen) community that lived here. It is also called as 'Kalingudi', and this name was given by English men.
The village has achieved notable significance through a mix of highlights like natural beauty, agriculture, temples and famous personalities who have reached great heights in various fields of the civil society.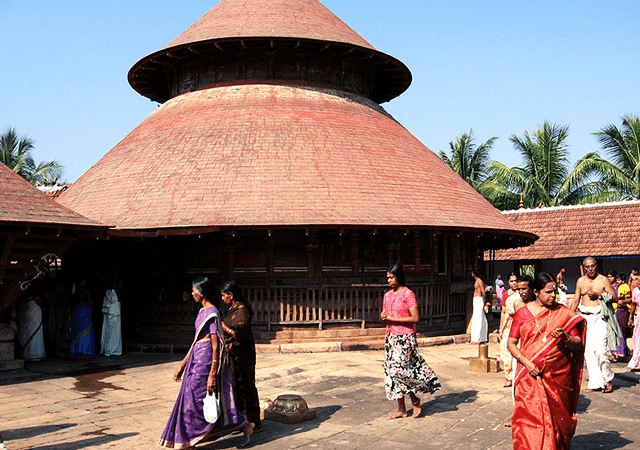 Image by Krish9 via Wikimedia
You can visit some famous Vishnu and Shiva Temples when you are at Kollengode. The Kachakurissi temple, dedicated for Lord Vishnu, is a prominent destination for pilgrims and tourists. Kachakurissi is considered to be the Tirupathi of Kerala. It is believed that the temple was built by the famous Sage Vyasa who observed penance on a nearby hill, known as "Govinda Malai", just behind the temple.
The Kollengode Kovilakam is a prominent palace in Kollengode, a place which holds the ancient history of Kollengode. The annual festivals that take place here are also a major attraction of Kollengode.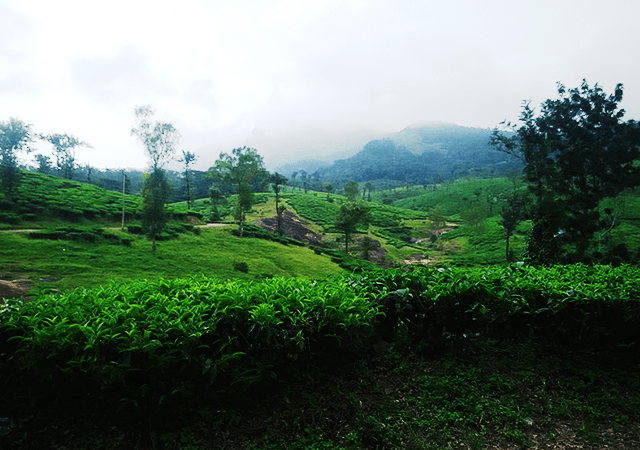 Image by ebin aliyas via Wikimedia
One can have an enthralling view of different waterfalls from Kollengode, the Palakapandi waterfalls, Vittu Thotti waterfalls and Seethargundu waterfalls to name a few, which are a delight to watch. If you are an adventure sports lover then you've reached the perfect destination. The Nelliampathy hills, Seethakundu and Govindamalai are the main trekking routes available in Kollengode.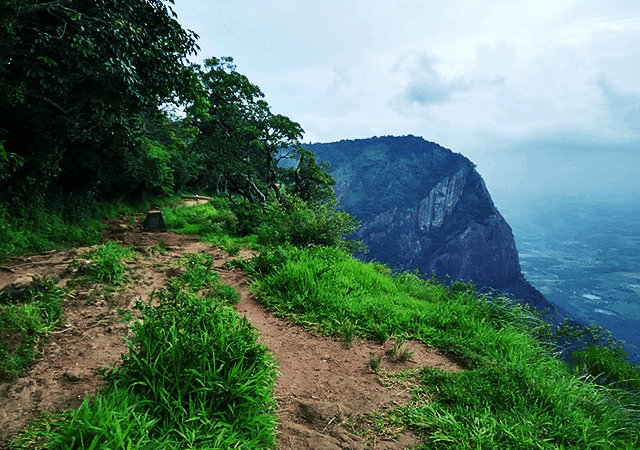 Image by ebin aliyas via Wikimedia
Famous personalities like Shashi Tharoor, Carnatic musician KV Narayanaswamy and late Chenda artists Kachamkuruichi Eacha Marar and Annan Marar, all hail from this village.
How to Reach
The nearest airport: Coimbatore International Airport, 60 kms from Palakkad or Kozhikode International Airport, 115 kms away.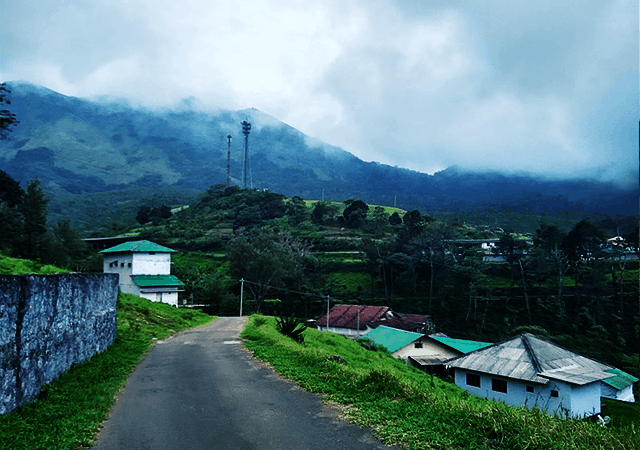 Image by ebin aliyas via Wikimedia
The nearest railway station: Palakkad, 19 kms
Other Places of Interest
Other major tourist attractions in Kollengode are the very ancient Lord Shiva Temple located in Pudugramam, Kalari Kovilakam Palace, etc.
Some of the other renowned tourist destinations around Kollengode are Malampuzha Dam, Snake Park, Tipu Sultan Fort, Fantasy Park, Dhoni Waterfalls, Pothundi Dam, Meenkara Dam, Chulliyar Dam and much more.
So, what are you waiting for? Pack your bags and get ready to explore this unexplored destination.
If you like this post, please share!!