It's been a stressful week at work with day long meetings and demanding bosses, and now that the weekend is here, would you like to unwind a bit, stretch those tired muscles and refresh your mind. Kumily is one such place.
 Here we are, presenting you with one of the most beautiful places in Kerala – Kumily, adjacent to Thekkady and its mesmerizing forests. If Thekkady is a sleepy but picturesque town, Kumily is bustling with people who work in the tea plantations and tourists, of course. Kumily is perfect for a weekend getaway because it is a sublime journey into Mother Nature's bountiful lap.
Kumily is also known as the "plantation town" and is located on the outskirts of Periyar Wildlife Sanctuary. It is draped in greenery with misty mountains serving as the backdrop. Kumily is a tourism-friendly place as the state government has brought certain initiatives that would help the locals.
Tourists can opt for farm tours, eco tours, spice journeys and trekking activities to enjoy their weekend at Kumily.
Riding Atop an Elephant
You can opt for elephant rides organized by the Forest Department in Kumily. It is a great feeling, and being on top of these great beasts and walking through the designated routes will give you an exhilarating view, from the top of the world, of course.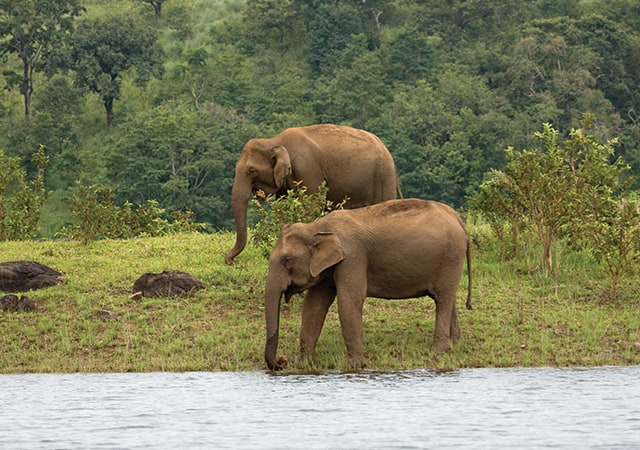 Planning Farm Tours
Farm tours and plantation visits are the part and parcel of Kumily tourism. As Thekkady is located nearby, farm visits can be arranged, where you can experience not only the soul of nature but observe people hard at work as well.
Visit to Chellarkovil
Chellarkovil is a village located 11 kilometers from Kumily. There aren't major activities to do in Chellarkovil, but the view certainly makes it worth visiting. You can see the plains of Theni, Mangaldevi, the highest point in Periyar Tiger Reserve and traverse through the coconut groves in Cumbum.
From Cumbum, you can see the breathtaking waterfalls that cascade down to Tamil Nadu but originate in Kerala.
Enjoying the Beauty of Parunthumpara
Parunthumpara is located at a distance of about 30 kilometers from Kumily but is worth visiting for its vast expanse of hills and lush green grassland. You can see hamlets and little villages dotting the landscape, with cardamom and tea plantations serving as the backdrop.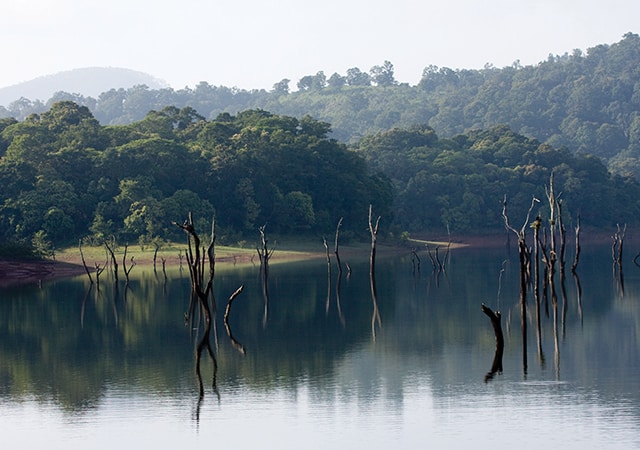 Trekking in Kumily
Kurishumala, Pullumedu, and Ottakkathalamedu are favorite trekking spots for those visiting Kumily. Additionally, the high altitudes of Periyar Wildlife Sanctuary always lure numerous nature lovers.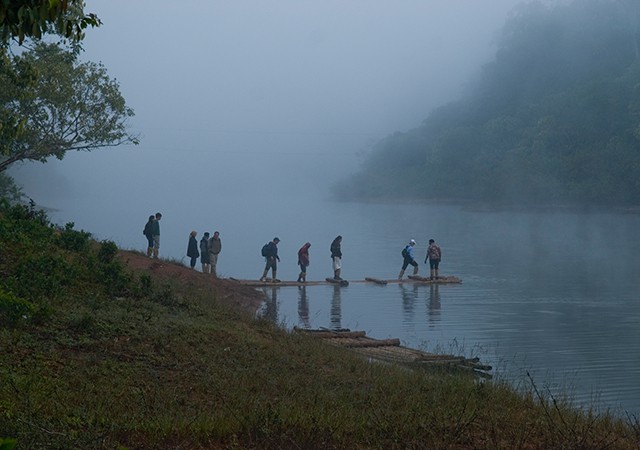 End Your Weekend with a Shopping Spree
When you are on a weekend tour to Kumily, you might want to bring back something from the lovely little town, right? There are colorful shops selling organic fruits and vegetables at attractive prices. Kumily is also known for exclusive handloom shops and gorgeous fabrics. You get traditional Kerala handloom clothes at Kumily; worth a buy.
Kumily is also dotted with antique items like household utensils, kitchenware, furniture, traditional lamps and many more. Many people shop for high quality spices and fenugreek here. The aroma of the spices is simply wonderful and irresistible.
Winding Down After an Exciting Weekend
Apart from visiting these places and shopping, you can also head to Thekkady and Periyar Wildlife Sanctuary if you want an action-packed weekend with all the thrills. Because once you get to Thekkady from Kumily, you can indulge in numerous activities like trekking in the jungles, watching the clouds from vantage points and going for nature and green walks.
If you like this post, please share!