Kuruva Island – Weekend Getaway
Strict work schedules can be a pressure sometimes, and you would want to take the pressure off by traveling somewhere. Getting close to nature can be the most refreshing way to let the steam out. And Wayanad is a good destination for that. If you are looking to spend a lazy weekend doing nothing but breathing in nature, and exploring nature's gifts, then Kuruva Island is the ideal destination.
Kuruva Island is a river island or rather a series of small islands along the stunning Kabini River. And you get the raw beauty of nature in a total of 950 acres, all filled with wilderness and adventure if you are game. The island itself is within the protected forest reserves of Wayanad and Nagarhole area. However, the catch is that you cannot get in anytime you want.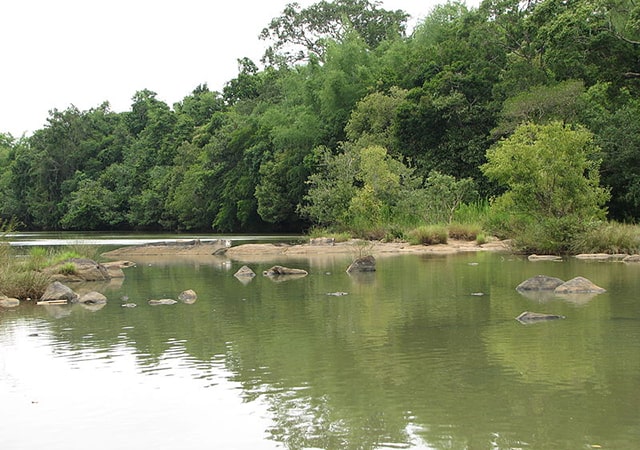 Image by Mrriyad via Wikipedia
Timings
The timings are from 9 am to 3 pm, after which the forest officials will ban you from entering the area. And you will be happy to note that Wayanad and Kuruva Island areas are totally plastic free, noise-free areas so you will not see or hear any environment damaging activities there.
There are no motor boats available to take you to the Kuruva Island, but you will definitely relish the paddle boats if you like to paddle along. Or if you are the adventurous kind, a leisurely glide across the water on a bamboo boat would also be a good experience.
Getting into the Kuruva Island and exploring it itself is totally magical, so you must definitely try it someday. There are exotic birds, and you can hear their calls all day long. You can see plenty of flowers and trees around with their biological names written on them for easy identification. There aren't many wild animals around, but you can see deer, monkeys, mongoose muskrats and of course plenty of exotic butterflies.
You can go with a guide to Kuruva Island or explore on your own; both are fun inducing, and you can have a lot of exciting experiences when you go deeper within the island. It's very, very rare to see bigger animals there. Rarely, people have seen crocodiles in the area.
The ideal time to spend inside the island is 3 hours.
Getting to Kuruva Island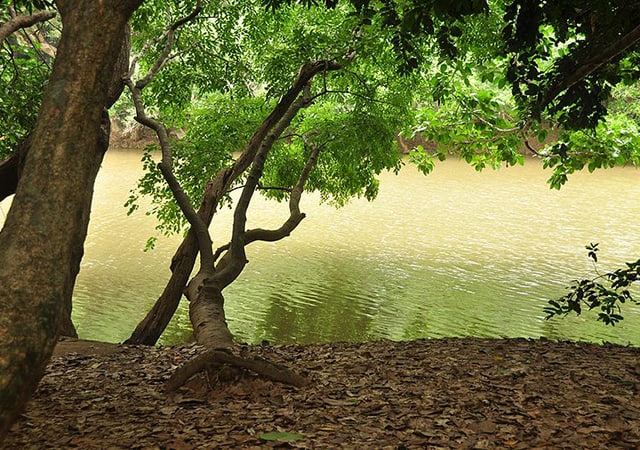 Image by Vinayaraj via Wikimedia
You can reach Kuruva Island in two ways, either from Kerala or from Karnataka. If you are coming in from Kerala, then you can reach it through Wayanad (by road of course), as it is just one hour away. If you are driving in from Karnataka, then it would be a fairly bumpy ride, especially along the last stretch. You can also halt at any of the resorts in Kabini and hire a boat to take you to the island.
Conclusion
Visiting Kuruva Island would definitely be a lovely and memorable experience because it is certainly a magical, quiet and heavenly place to be. You can spend the day here if you wish, in quiet solitude with pure nature and chirping birds to keep you company. The rest of the day and the weekend can be spent visiting the other places of Wayanad.
If you like this post, please share!!!!