Weekend Getaway – Kuttikkanam
It's Christmas season again and everyone is busy with their shopping, decorating, baking and partying. Kuttikkanam is one of the best options for you.
Also, it's a perfect time to go on a vacation trip!
Hmm…sounds interesting?
Well, why don't you celebrate this year's Christmas weekend with your family at a beautiful holiday destination?
Get ready for a memorable trip to Kuttikkanam – a small hill station situated near Peermedu in Idukki district..
Kuttikanam is a dream paradise for tourists who love to soak themselves in the cool climate of December. It stands at a height of 3500 feet above sea level and is covered with verdant tea and cardamom plantations. The presence of valleys, streams, pine forests and rich flora and fauna adds to its alluring charm.
Kuttikkanam was once ruled by the British and the kings of Travancore. It used to be the favourite summer destination of Travancore Rajas. There are many places here where you can go for sight-seeing.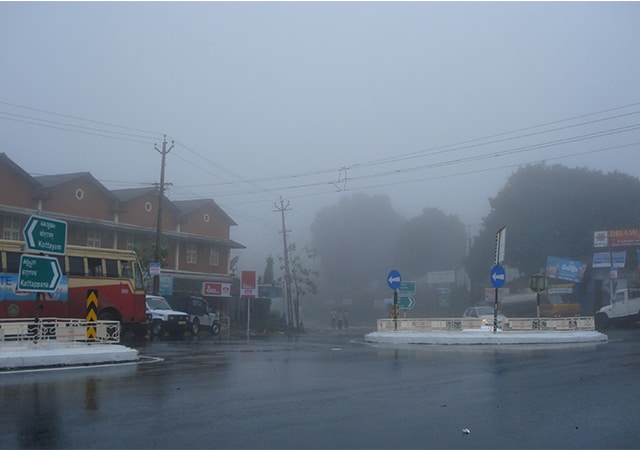 Image by Reji Jacob via Wikimedia
Peeru Hills
If you are interested in going for trekking and spending some quality time with your family, then don't miss Peeru Hills. It's an idyllic haunt for adventure freaks and is just 1 km away from Kuttikkanam.
Valanjanganam Waterfalls
This 75 ft scenic waterfall is one of the main attractions of Kuttikkanam. It is located en route to Kuttikkanam on the Kottayam-Kumily state highway. The surrounding area is usually covered with mist and is the best stopover for tourists who want to take a break from the monotony of travelling.
Ashley Bungalow
How about reliving the legacy of the British era? Well, then Ashley Bungalow is where you should visit as well as stay. Built by the Baker family, this magnificent palatial house is considered to be the oldest surviving planter's bungalow. The interior architecture and the overall ambience have been well preserved to this day.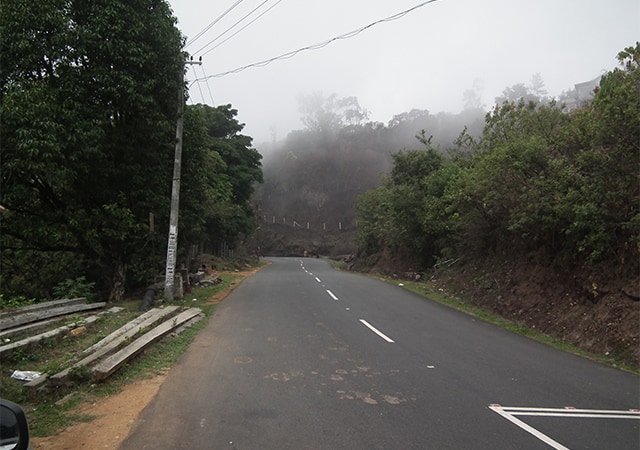 Image by Rameshng via Wikimedia
Panchalimedu
Situated 10 km from Kuttikkanam, this picturesque hill station is surrounded by fresh meadows, hills and valleys and it offers a captivating view of the Sabarimala "Makarajyothi".  Legend has it that Pandavas (of the epic, Mahabharata) along with their wife, Panchali spent some part of their exile here.
Parunthumpara
Another breath-taking destination located in between Peermedu and Thekkady, Parunthumpara got its name due to its topography that resembles an eagle. ("Parunthu" in Malayalam means eagle and "para" means rock) This place offers a bird's eye view of the surrounding lush green hills and low lying areas.
There are other interesting tourist spots in Kuttikkanam worth visiting like, the Summer Palace, Pattumala Church, Tomb of Peer Mohammad (in Peeru Hills), Baker Hills, Azhutha dam, etc. There is also a dense pine forest here that is home to a number of endangered species.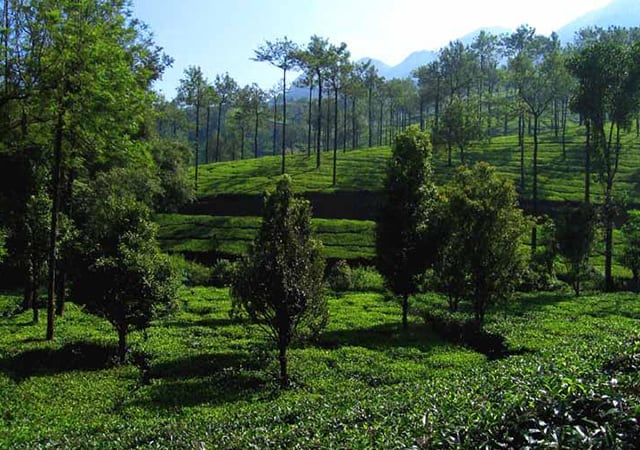 Image by Geoshrad via Wikimedia
Kuttikanam is one of the must visit tourist places in Idukki and it has a pleasant climate throughout the year. There are a number of hotels, resorts and homestays overlooking the lush green tea plantations and tropical vegetation.
How to Reach
By Air: The nearest airport is Kochi which is about 120 kms away.
By Rail: The nearest railway station is Kottayam, 70 kms away.
By Road: Kuttikkanam is well-connected by bus-services plying from the nearest towns like Kanjirappally and Mundakkayam. You can also hire taxis from these places.
It's great to go for weekend outings in order to get a fresh dash of energy after a really tiring week. With Christmas and New Year round the corner, it would be a wonderful experience to celebrate your weekend in the cool breezy climate of Kuttikkanam. Get ready for a memorable trip!
If you like this post, please share!