Weekend Getaway – Madayipara
An over-strained mind and body will feel in seventh heaven on experiencing the stunning beauty of Mother Nature.
And, when family members and friends come together for a weekend trip, there's nothing short of happiness.
This weekend, let's dive deep into the lap of Nature with an exhilarating journey to Madayipara, considered one of the most beautiful landscapes of Northern Kerala.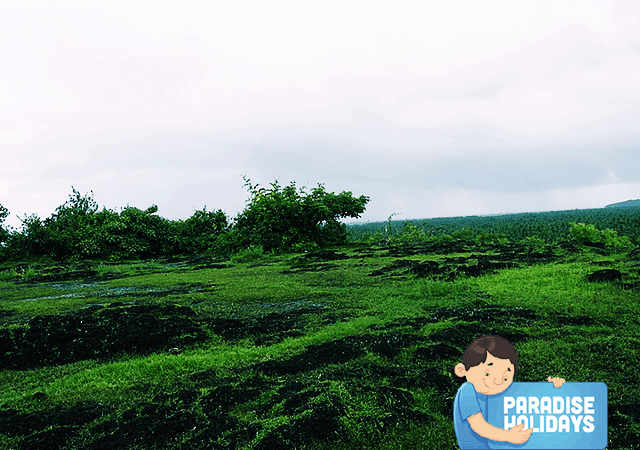 Located at a small altitude of 40-47m above sea level in Pazhayangadi town of Kannur district, this laterite filled hillock is a treasure trove of history and biodiversity. This makes it an ideal evening picnic spot for both families and nature enthusiasts.
Madayipara has a rich historical heritage. It once used to be the administrative hub of Ezhimala rulers. Remnants of Pazhi Kotta, a fort believed to be built by Tipu Sultan stands at the southern part of the hillock.
The British and the Jews have also left their footprints in this soil. The Jewish settlers had built a hand mirror shaped pond, called Jootha Kulam (Jew Pond). In the eastern part of the hillock stands a traveler's bungalow built by the Britishers in the late 18th century.
The other major attractions of Madayipara are the Madayi Kavu a.k.a Thiruvar Kadu Bhagavathi Temple dedicated to Goddess Kali and the Vadukkunu temple dedicated to Lord Shiva. The Madayi Palli, one of the oldest mosques in Kerala built by the Muslim preacher, Malik Ibn Dinar is another place of interest.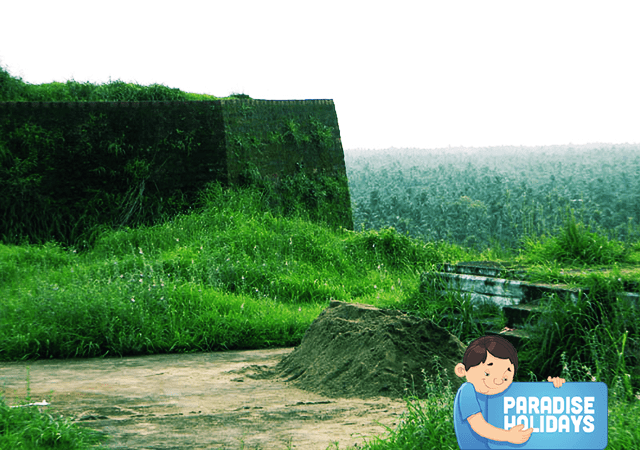 Despite the presence of historical monuments, it's the exotic flora and fauna that attracts visitors to this hilly terrain. The exquisite feature of the biodiversity of Madayipara is that it's not stagnant; it keeps on changing its face every season. Be it summer or monsoon, Madayipara is resplendent with a riot of colors.
In the summer season, the entire landscape is yellow in color with long blades of dry grass and red flowers. The spectacular beauty of Madayipara comes alive post monsoon; in the months of August – September around the time of the harvest festival, Onam.
The terrain transforms itself to a "blue carpet". This is the flowering time of Kakkappoo (Lobelia alsinoides) and Thumbapoo (Leucas zeylanica) – two common flowers traditionally found in the countryside.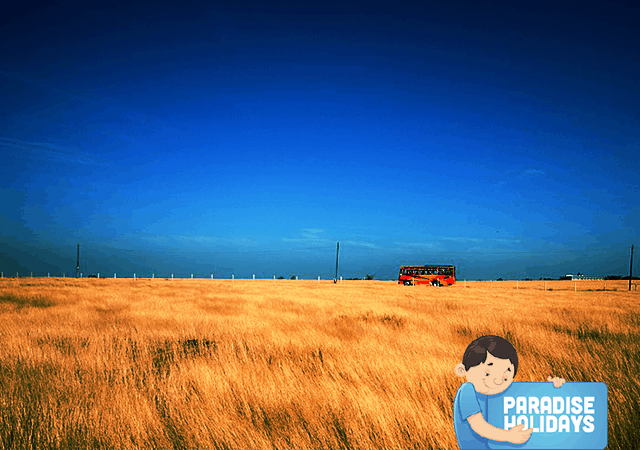 In fact, this spectacular sight is reminiscent of the blooming of Neelakurinji (Strobilanthes kunthiana) in Munnar. Nearly 4000 acres of land draped in blue – this would definitely be a sight to behold. It's great if you visit Madayipara in the evenings; you can watch the sunset and hop around the vast expanse of rich flora, clicking pictures and enjoying the beauty of the hillock.
Madayipara boasts of being home to more than 500 species of plants, including 300 flowering species and some insect eating plants. Many rare medicinal herbs and endemic plant species can also be found here.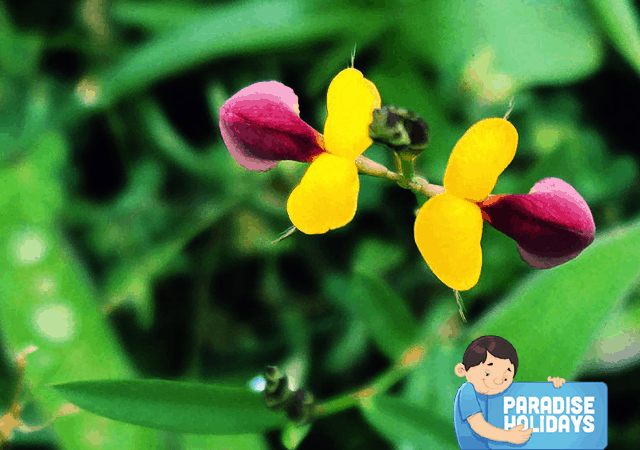 Almost 100 species of butterflies are present here; the Atlas butterfly considered one of the biggest butterfly species in the world, is a regular visitor. Dragonflies and bees are also found. For bird lovers, Madayipara offers a rich avian fauna. More than 150 species of birds, including migratory birds and kingfishers, can be spotted here.
How to Reach
By Road: 2kms from Pazhayangadi, and 25 kms from Kannur (an hour drive). You can reach by cabs or catch a bus from Kannur or Pazhayangadi.
By Rail: Kannur railway station, 25 kms away
By Air: Mangalore Airport, 130 kms away, Calicut International Airport, 140 kms away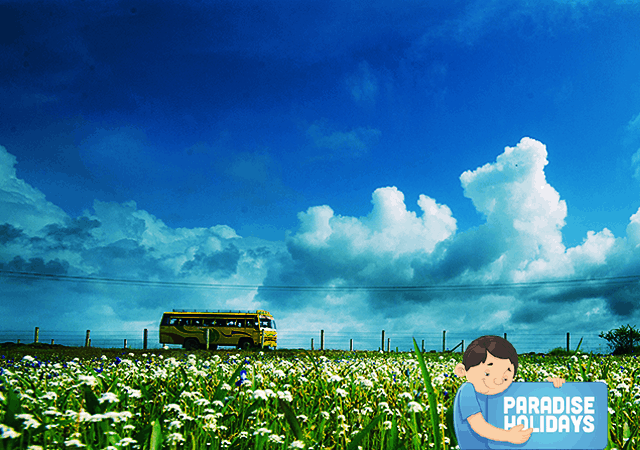 Best Season to Visit
August – September
Madayipara is an ideal place for unwinding yourselves from the busy city life and the stress of your professional life. Such scenic beauty will erase all your tensions; you'll come back with high levels of positivity. So, don't wait; start now…Madayipara is awaiting your arrival!
If you like this post, please share!!